Drumming it up
Photograph by
CIS Communications
It all began at CIS when Carles Pereira was still in his rock era—he was playing guitar and drums, and listening heavily to U2 and Muse. One day in music class, Mr Erik Riggs announced that he was starting a jazz band and asked if anyone was interested to join. As soon as the class ended, Carles walked up to Mr Riggs and said he was interested. During rehearsal that same week, Mr Riggs played 'Chameleon' by Herbie Hancock on the loudspeakers and Carles was immediately intrigued because he had never heard anything like that before.
"Hearing that for the first time impacted me so profoundly, that I started to move away from rock. My fusion-era officially began," Carles told us, "I started listening to bands and artists like Return To Forever, Herbie Hancock, The Headhunters, and Jaco Pastorius. The way I thought about music changed, and so did my drumming. Fusion changed my life. It is the blueprint of my musical vocabulary and expression, and I hold Mr Riggs responsible for that! He also taught me a lot about jazz, how to play melodically, western art music, what it means to be a professional musician, practising, and how to keep my ears open as a musician. I still use what he taught me to this day, so thank you, Mr Riggs!"
A musical journey
After Carles graduated from CIS in 2016, he moved to Boston to attend the Berklee College of Music where he met fellow musicians who further spurred his passion. From class projects, recitals, on-campus shows organised by the Berklee community to auditions and jamming sessions with professors, there has been no lack of playing opportunities for Carles.
It hasn't just been music at university though. Carles recently formed a group called The BIC Trio with a couple of friends and together, they have been playing jazz, funk, latin, and fusion in beach clubs, restaurants, and hotels around the Barcelona province. It was his dream to perform in his home country Spain so we are glad that he managed to achieve his dream at such a young age!
A musical triumph
But what really caught our attention was the fact that Carles was named the drum set winner for the Yamaha Young Performing Artists. According to Carles, this is a career-building programme that takes place annually in Indianapolis. The 3-day programme is open to jazz and classical instrumentalists who are 18 to 22 years old and study at an American music institution. Yamaha chooses a total of ten winners from both categories, each playing one instrument.
During the programme, participants attend workshops on how to be a successful musician and even get an opportunity to meet with other winners, people from Yamaha and influential people in the music industry. On the last day of the programme, participants play at a concert where each winner performs a musical piece of their choice. They are accompanied by professors from the Jacobs School of Music.
Carles has this to say about his win: "I was happy when I found out that I was chosen as the drum set winner for this year's programme! It makes all the practice and hard work worth it, but at the same time, it also motivates me to keep working hard in order to be the best musician I can be. Even though the programme is over, everyone still keeps in touch with each other. The Yamaha staff and the invited guests that we've met encouraged us to reach out and stay in touch so they could help us develop our careers, and so they could mentor us."
The best 6 years
Despite his talent and musical achievements, Carles comes across as an incredibly down-to-earth and humble young man. In fact, he told us that he still misses CIS because it has such a loving, international, creative and respectful environment.
"I miss my teachers, friends, the people in my grade, the facilities, and what it was like to be a student there in general. The 6 years I spent in CIS and in Singapore were the best 6 years of my life. I spent almost all of my teen years there, so CIS plays a very significant role in my identity.
I think constantly about CIS, and every time I look back I say two things to myself: The first is, 'Wow… I had so much fun as a student there.' The second is, 'I'm dying to go back and visit.' I sincerely hope that I come back sometime in the near future, remember the good times, and give something back to my school."
Well said, Carles. We hope to catch your performance in Singapore one day and all the best for your musical endeavours!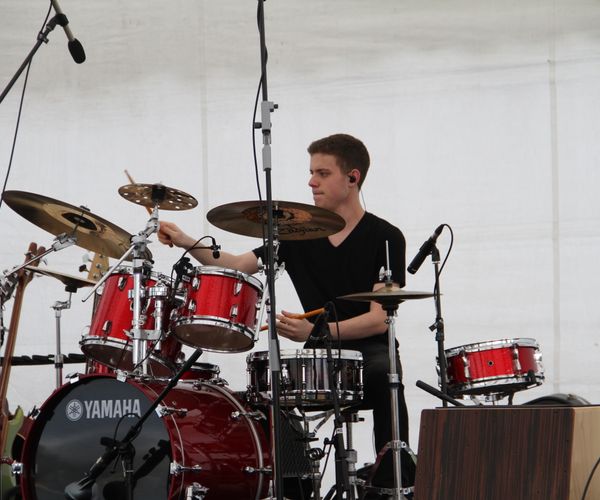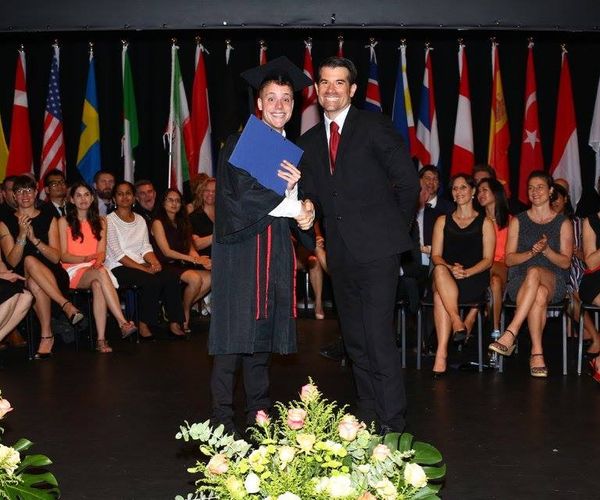 1 of 2