Double the success at Readers Cup
By
Lisa Miller and Elaine Fong, Lakeside teacher-librarians
Photograph by
CIS Communications
Readers Cup is a national competition that has been run by the International School Librarian Network in Singapore for over 10 years. This year the quiz competition and author talks took place virtually and schools could send their top four teams in any of three divisions (Younger, Older and Mature) to take part. The quiz questions are based on the Red Dot books students voted on during the year. This year 50 teams from 11 of the top international schools in Singapore competed!
Feeling the spirit
In Secondary, a record three teams competed this year and all were placed in the top five! COVID restrictions didn't deter our students who met independently, remaining committed even when meeting in person was a challenge. Our students' success lies both in their excellent reading skills and their ability to collaborate and support each other.
The teams met weekly during SMART to discuss the four challenging, full-length novels that would be part of the competition. Each team developed questions and created online Kahoots quizzes in order to test their knowledge and prepare them for the adrenaline-filled virtual quiz which took place on 18 May. It was a tense and exciting competition with lots of fabulous CIS team spirit! Our champions this year were Ume B, Georgia B, Amanda E, Shiqin O, and Zara V.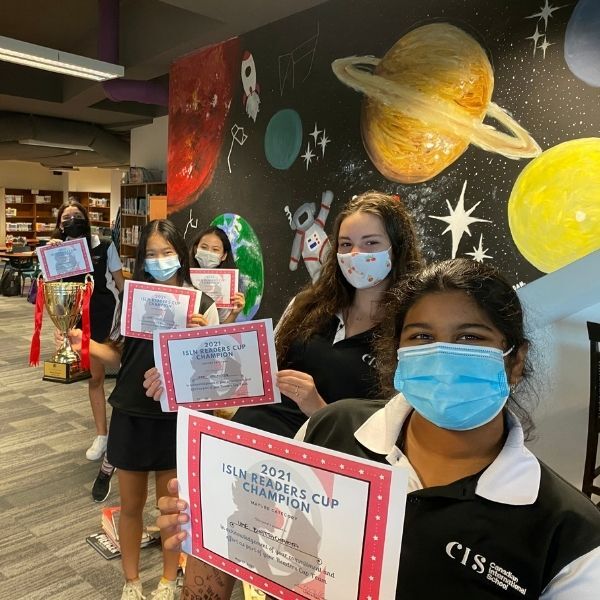 Here's what our secondary participants have to say about their experience: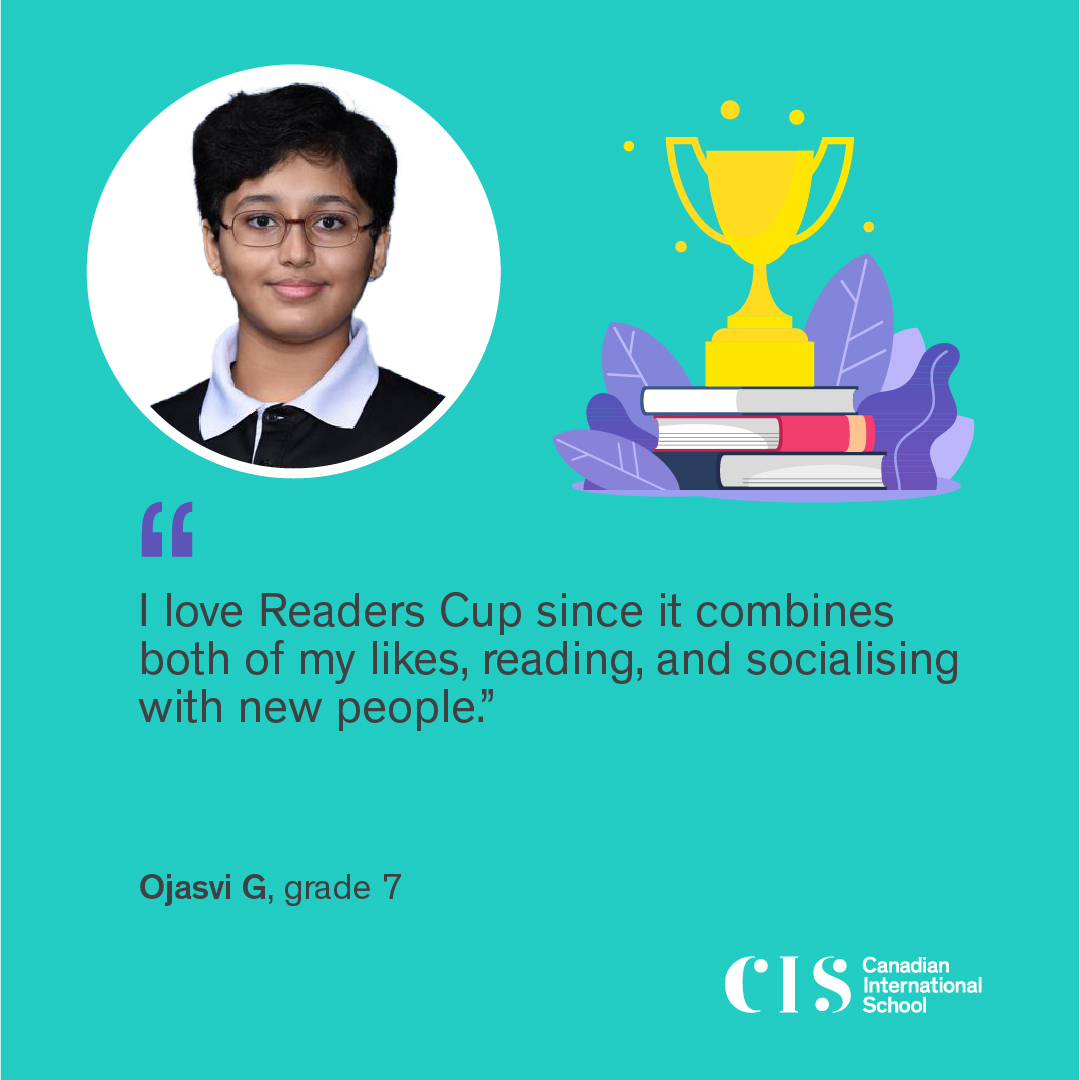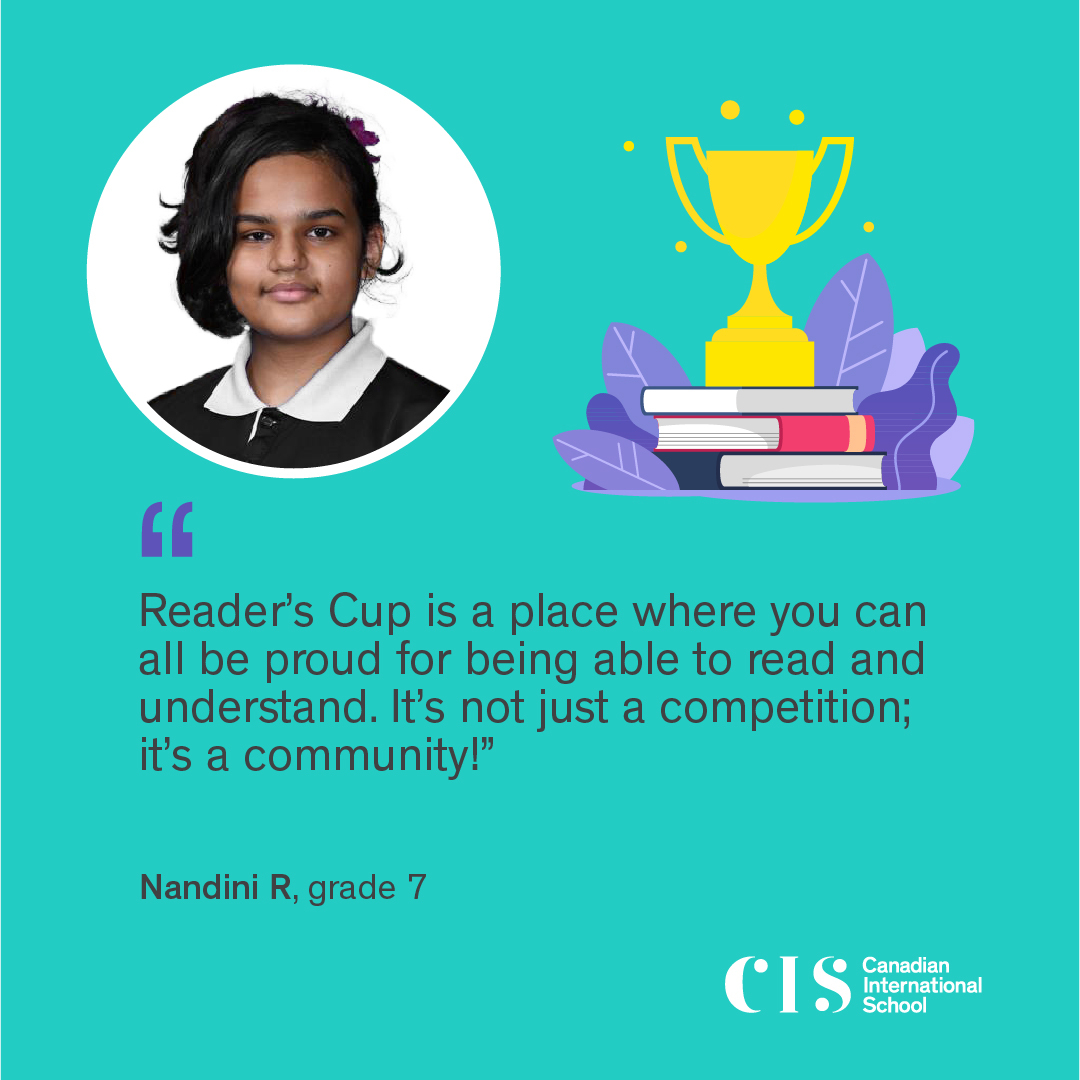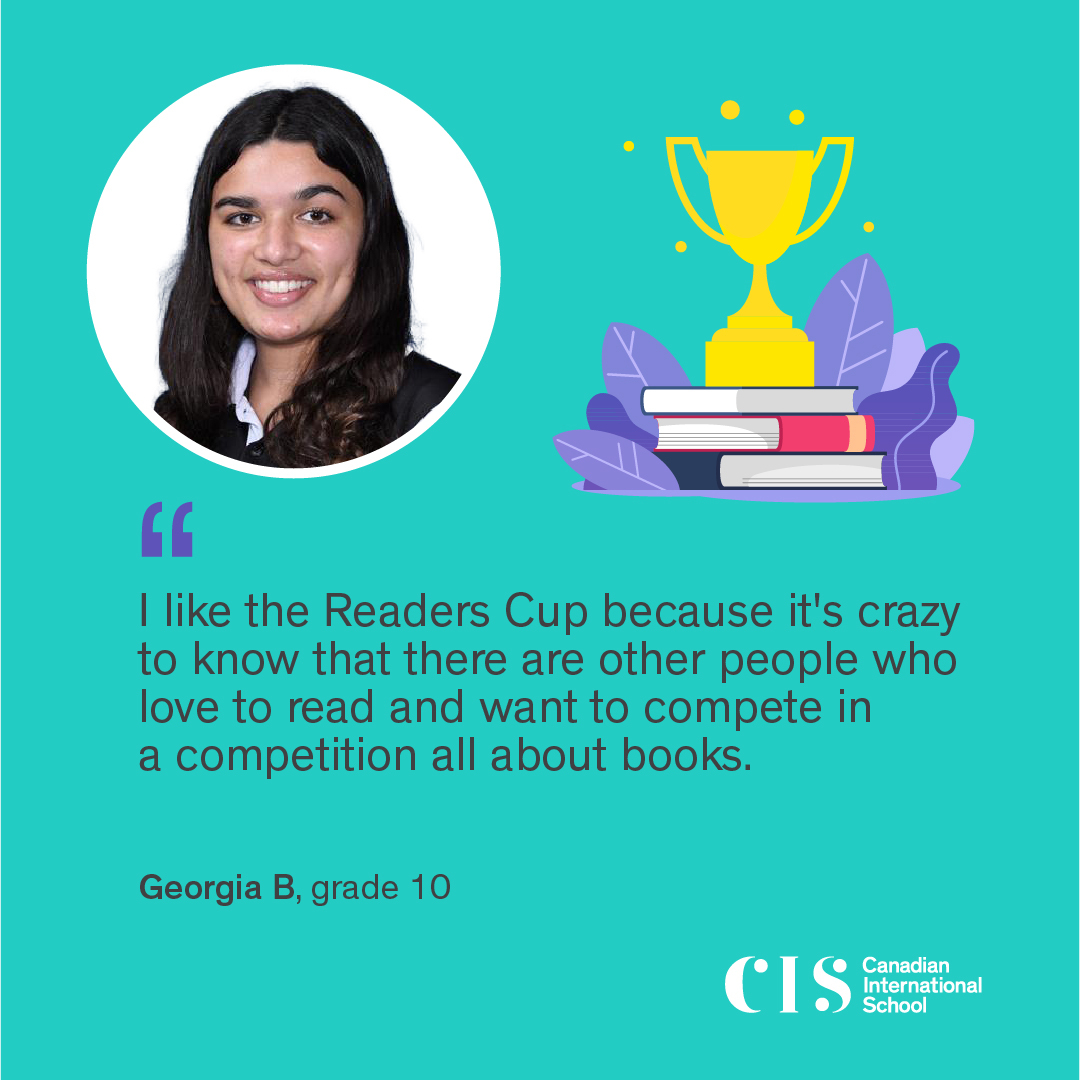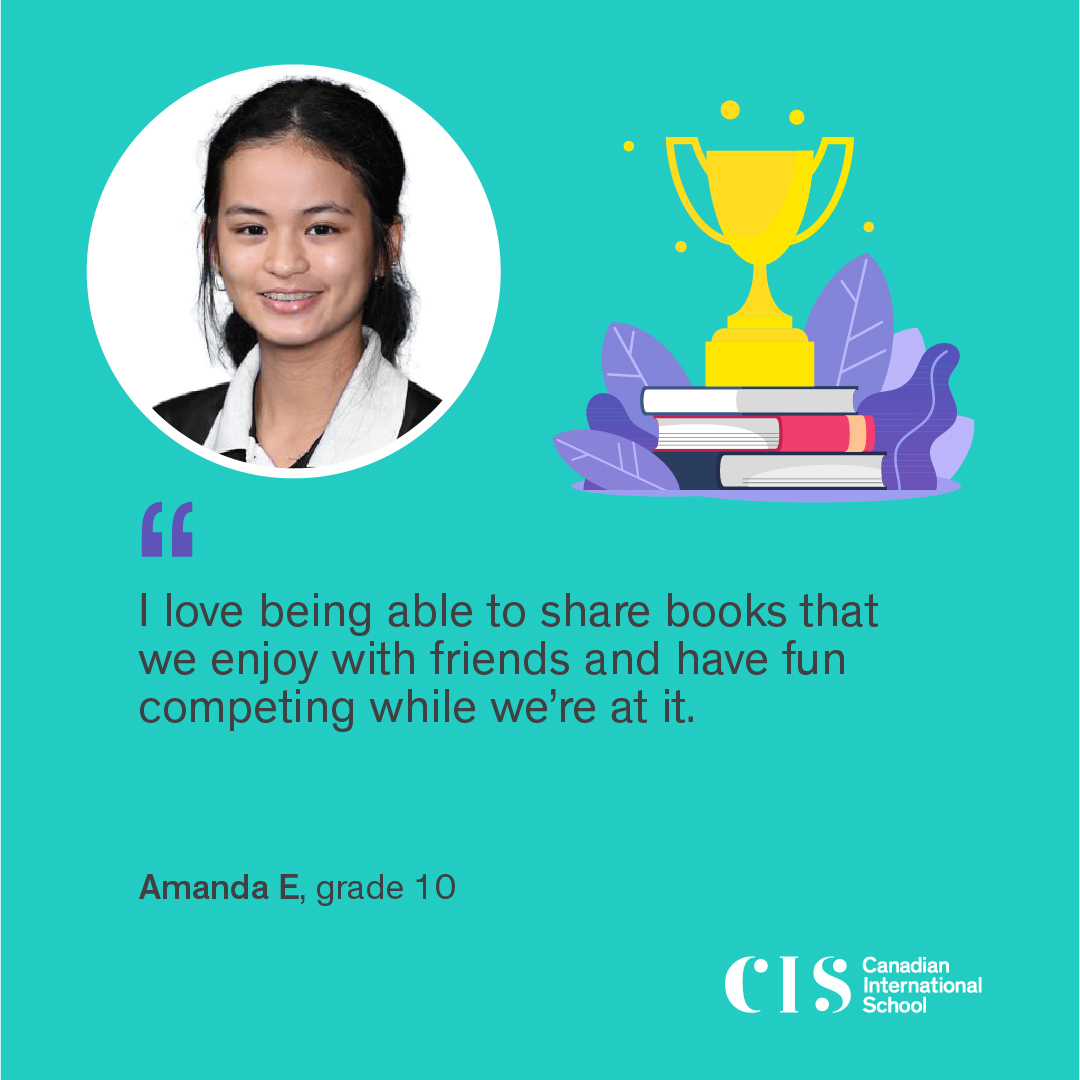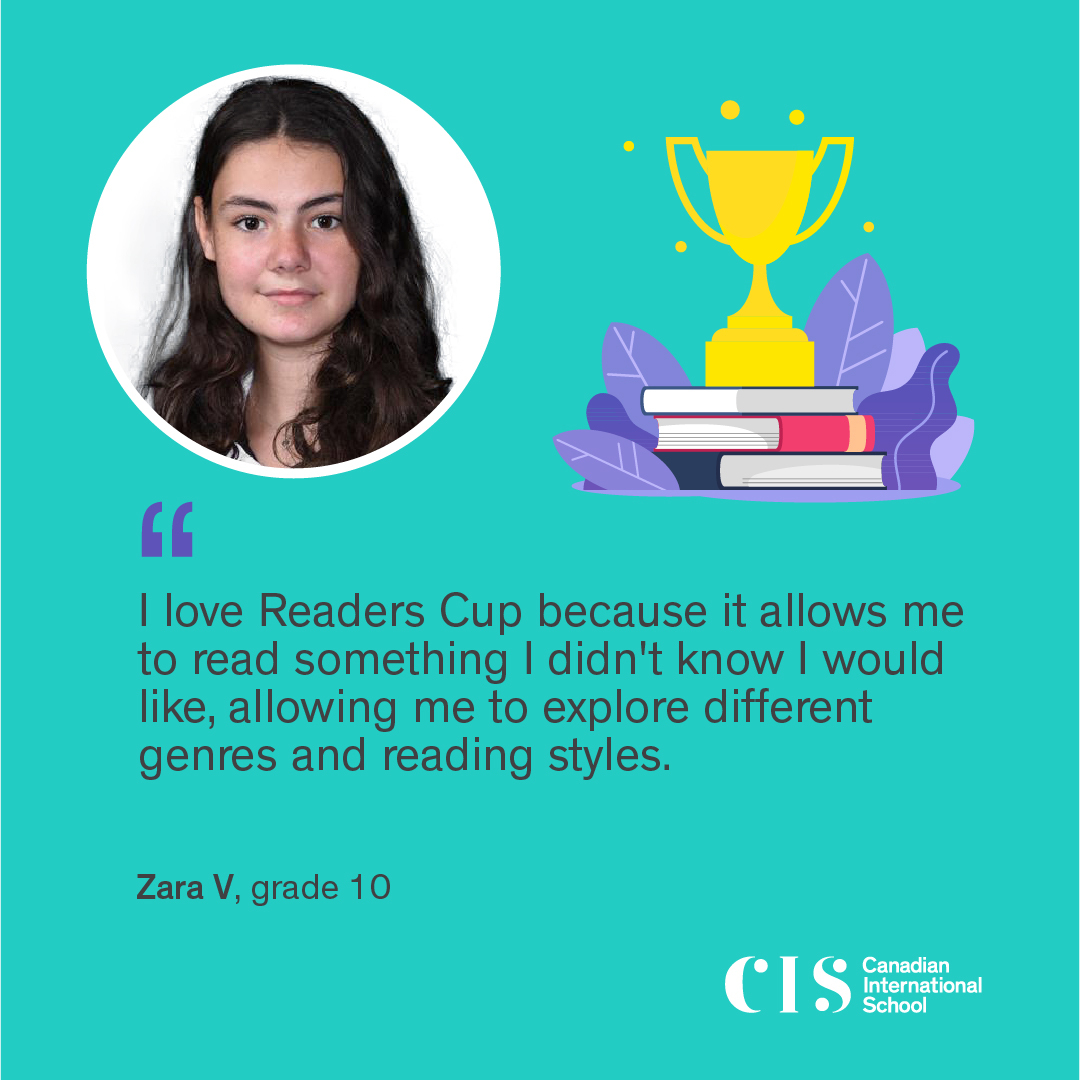 The primary bookworms

In the Primary, all teams had been reading the Red Dot Books in the Younger Readers Category since December 2020. We were also lucky enough to have all 11 grade 4 teams competing in person, masked up and socially distanced, in the David Foster Theatre on April 23, before the Phase 2 Heightened Alert came into effect.
Our champions in the younger category were the Supreme Bookworms: Diya H, Kelly C, Emile T, Christy W, Rio H, and Kiki L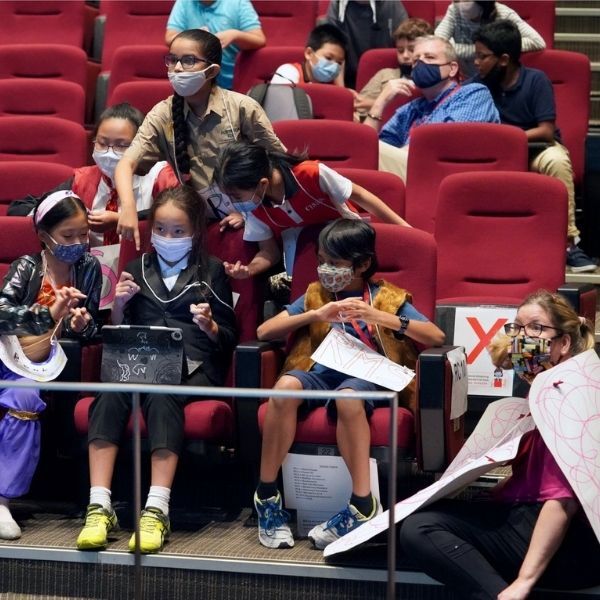 Each team had a teacher mentor who met with the team of six grade 4 students at lunch every week. They discussed each book and tested their knowledge with questions and online Kahoots quizzes to prepare for the CIS Finals in the David Foster Theatre where the top four teams would go on to compete in the National Finals and compete with other international schools.

Grade 4 teacher Jill Rivers, the mentor of the winning team, says, "the students had fun and were flexible with the last minute (COVID related) changes. I was blown away by their almost perfect scores. Not only did they know the answers, they were also able to explain further about what was happening in the particular scene which justified their responses. Everyone had a part and they worked well together. There is no "I" in TEAM and the students ALL participated."
The primary students are in total agreement! They share some of their thoughts with us: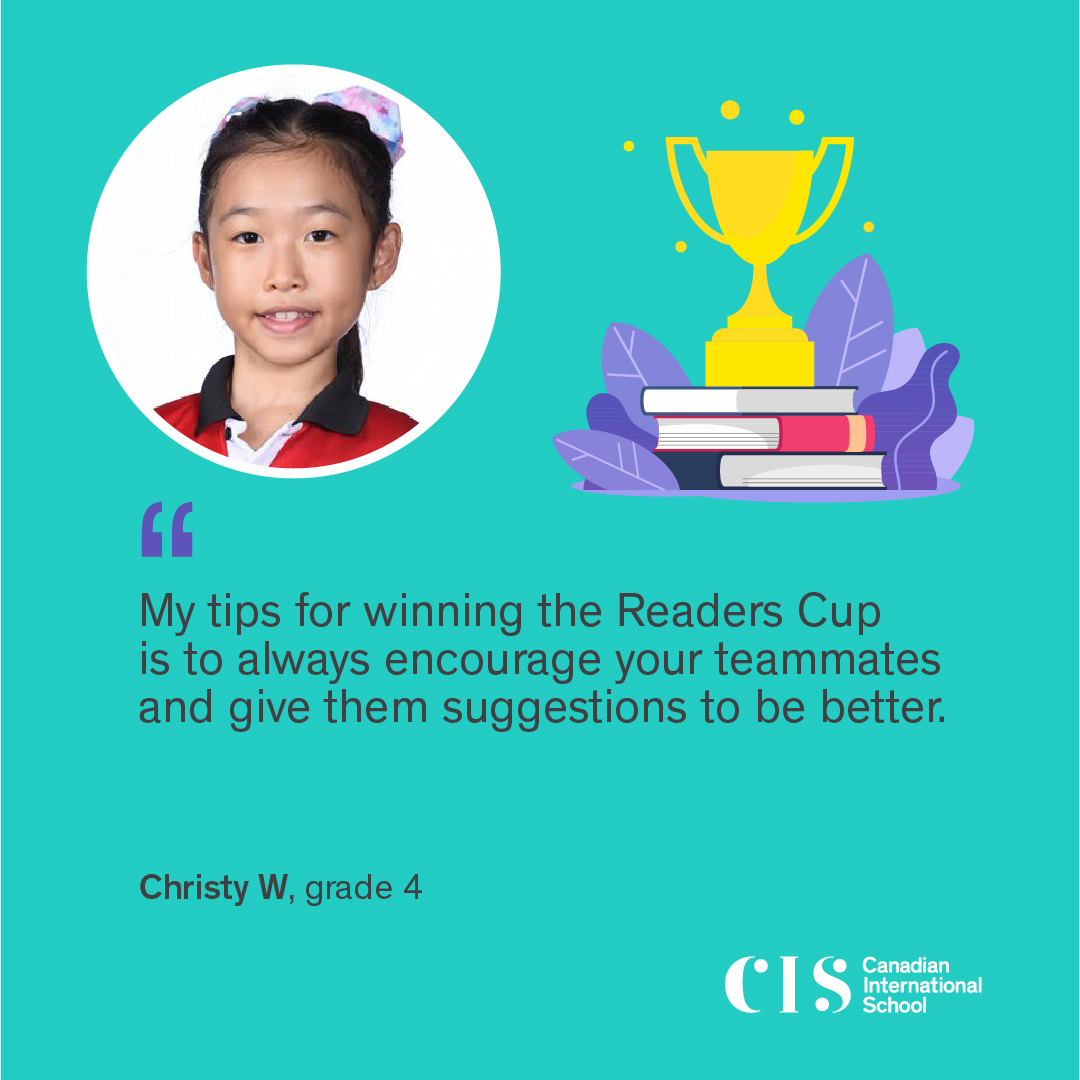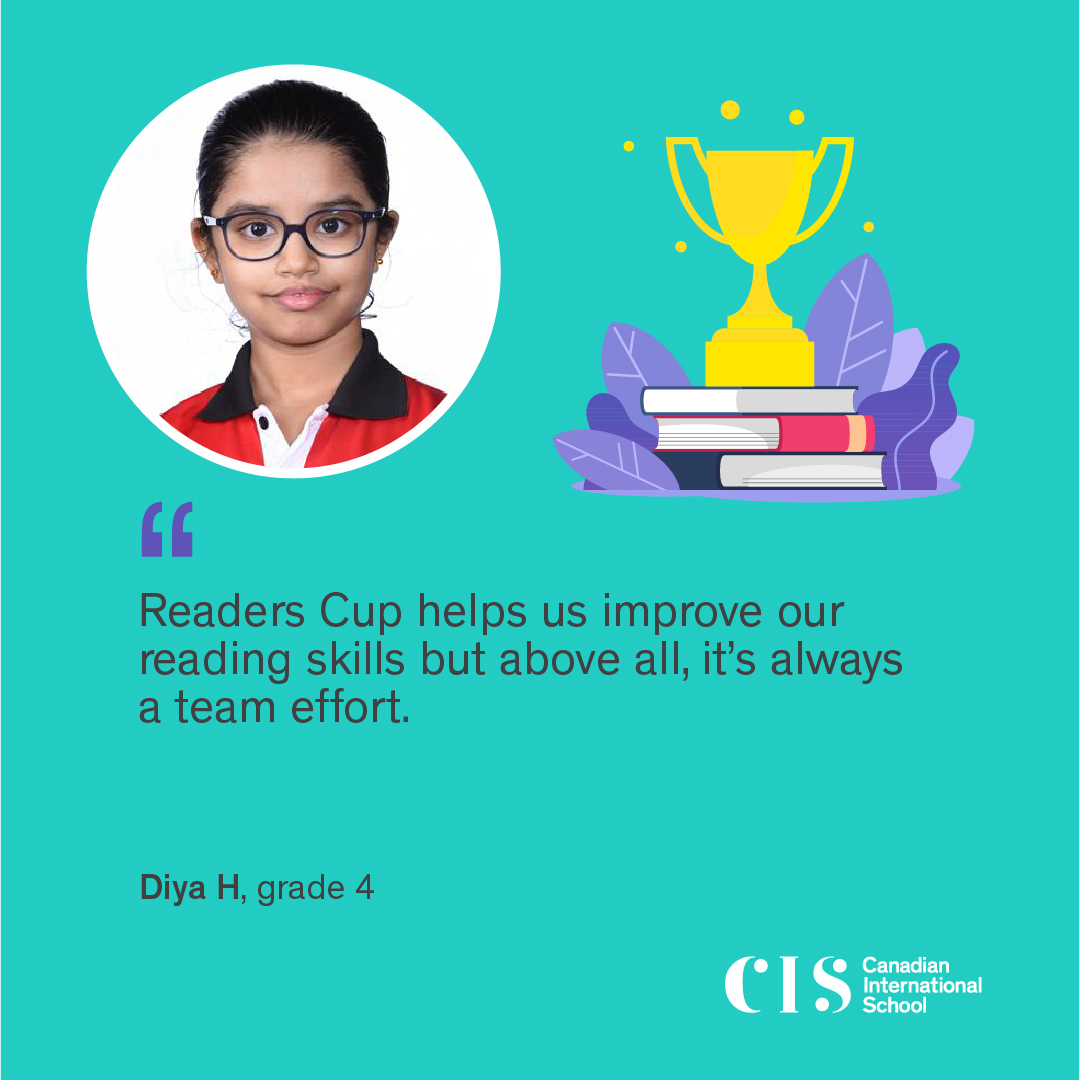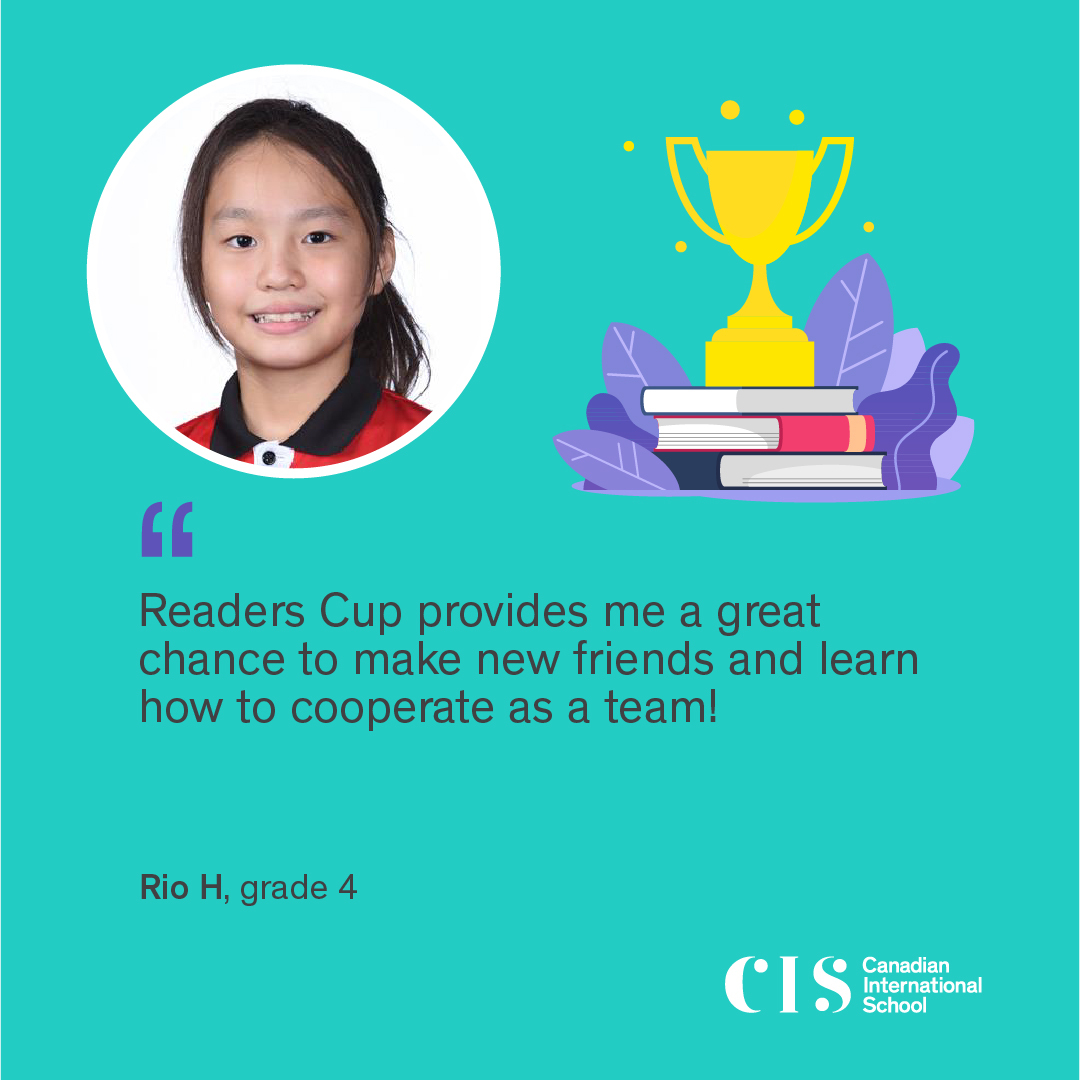 In a curious turn of events, last year the CIS Readers Cup Competition 2020 was the last team event CIS had before we went into the Circuit Breaker. In 2021, it was again one of the last team events we did before Singapore went into Phase 2 Heightened Alert. It just proves that even a pandemic can't stop the passion CIS students have for devouring books and winning the Readers Cup Nationals!