Clash of the Readers
By
Marjan Slaats, primary teacher librarian
Lakeside primary students battled it out during the Readers Cup trials on 12 March. For the first time, each grade level had the opportunity to win a Readers Cup so our ferocious readers "clashed" in a series of quizzes to see which team would emerge victorious.
For the uninitiated, these quizzes are a test of our students' knowledge of the 8 Red Dot Books that had been shortlisted in the age category for a specific grade level. Grade 4s compete in the "Younger Readers" category while grades 5 and 6 take part in the "Older Readers" category. Each book had 10 questions and students answered them using Kahoot - a game-based learning platform.
The goal? To create genuine excitement around reading as well as help our students develop literacy and communication skills. The winning teams of the CIS trials will usually participate in the National Readers Cup Festival to compete against other participating schools but unfortunately due to Covid-19, it has been cancelled so the CIS library decided to add an extra dress-up activity and their very own CIS Trials Cup.
Like all competitions, there was joy, disappointment, confusion and a lot of loud cheering. The trials were intense but at the end of the day, there could only be one winner per grade level. Here are the winning teams of this year's CIS Readers Cup:
Grade 4
Super Readers: Boma H, Sachin R, Minn K, Oscar Y, Orian E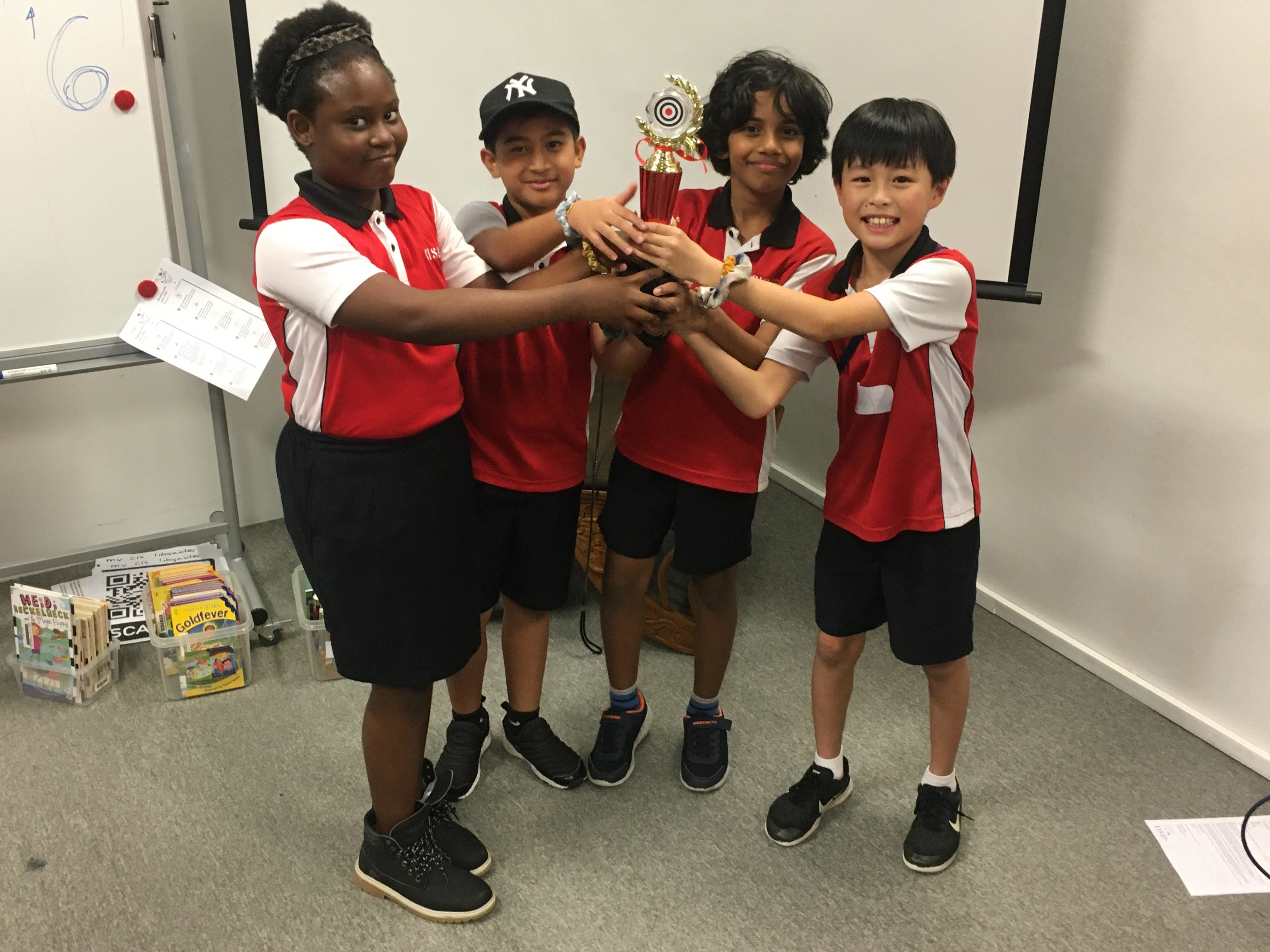 Grade 5
The Need To Read: Jessica K, Kana M, Katie Y, Aanya A, Allegra T, Anuva S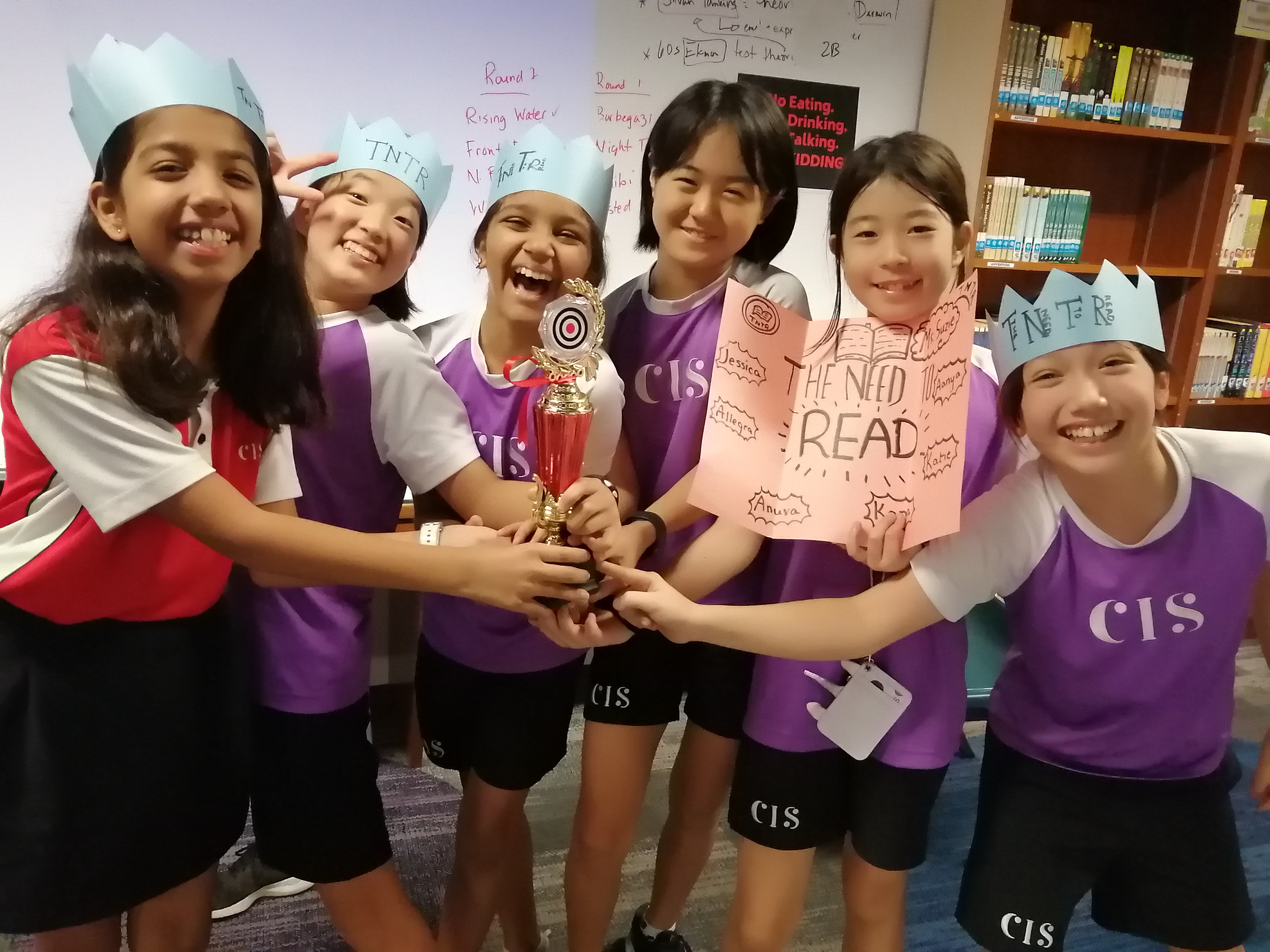 Grade 6 (there were two winning teams this year)
Underwater Pineapples: Angie D'souza, Yuguo W, Shu-ning C, Vedika S, Annika C, Su Yan H, Maya G

The Book Thieves: Valentina G, Nandini R, Eugene H, Soyi K, Connie L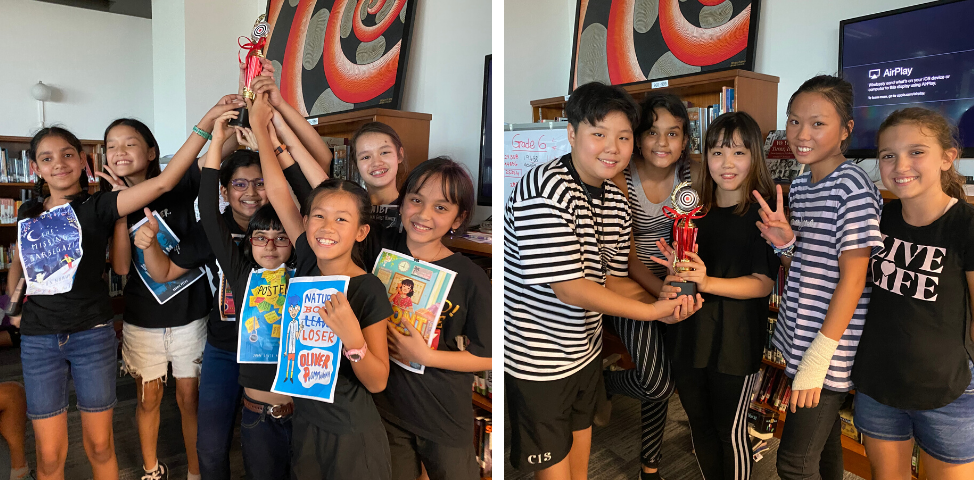 The cups will be on display in the library until the next round of trials so do drop by to check it out the next time you are on campus! The "Best Dressed Team" award went to The Royal Book of Girls (Julie M, Avery F, Amber A, Chiara F, Ninon S from grade 4) who stole the show with their white dresses, their flower crowns, and their colourful face frames.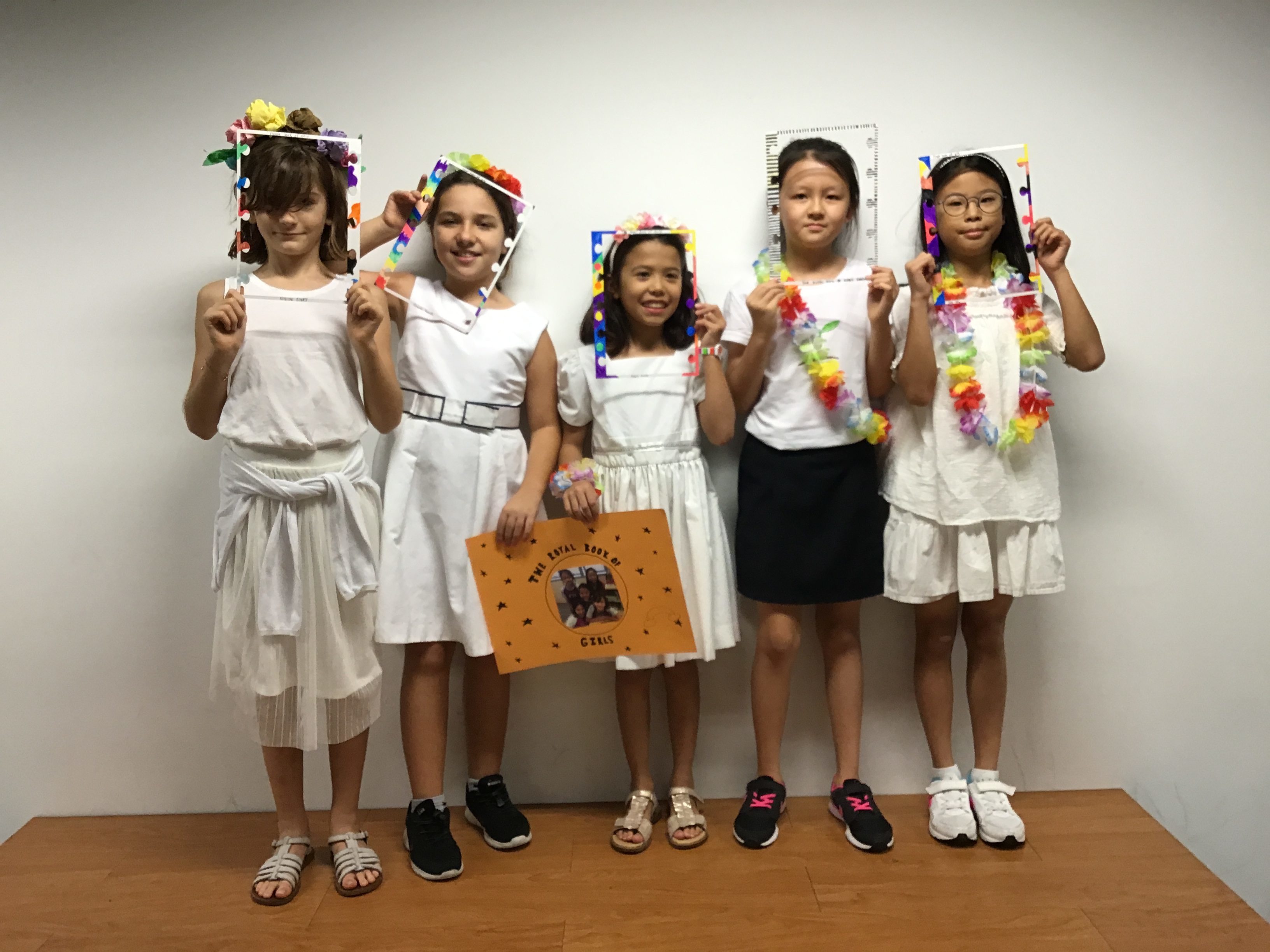 Congratulations to all Readers Cuppers in the participating teams this year. Well done and keep on reading!