CIS shines at FOBISIA 2019
Photograph by
Gamunu S, Shiqin O, Julia D
Congratulations to Shiqin O, Rebecca J and Julia D for their latest gymnastic achievements at the FOBISIA 2019 (Federation of British International Schools in Asia)! Here are their results:
Rebecca J: Level 7 ALP (grade 11)
Individual all-around - 2nd (Silver Medal)

Vault: 2nd (Silver Medal)

Bars: 2nd (Silver Medal)

Floor: 2nd (Silver Medal)
Shiqin O : Level 8 ALP (grade 9)
Individual All-Around: 3rd (Bronze Medal)

Beam: 1st (Gold Medal)
Julia D: Level 5 ALP (grade 5)
Beam: 1st (Gold Medal)

Bars: 1st (Gold Medal)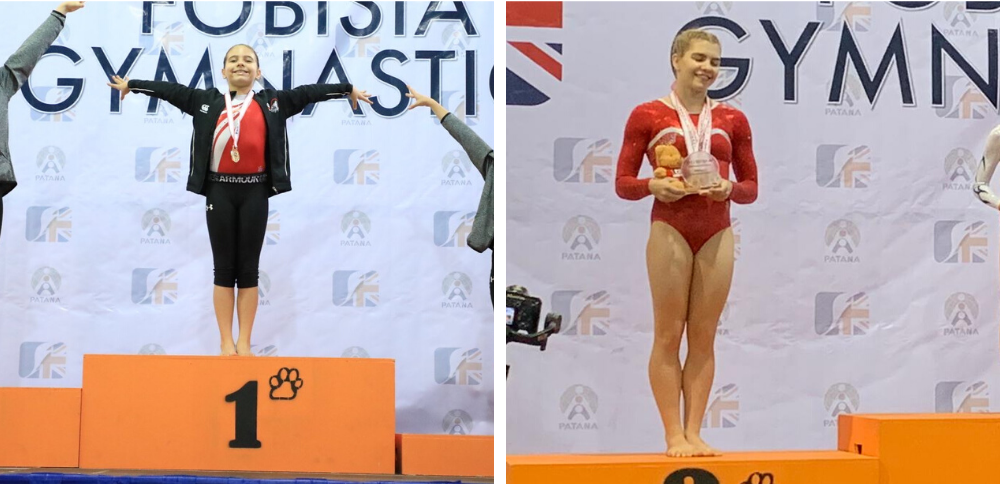 Well done girls! Your achievements have definitely put CIS on the sporting map. We spoke recently to Shiqin, a grade 9 gymnast who is a familiar face on the local and regional gymnastics circuit, to find out more about the experience.
How was this experience different from the one you participated in previously?
It was my level. The last time I participated in FOBISIA, I was a Level 7 with Rebecca. This time, I moved up to Level 8 (there are 10 levels in total).
What categories did you compete in?
Women's gymnastics has 4 events: the bars, beam, floor and vault. I competed in all.
Did you run into any challenges during the competition?
During my third event, I fell off the bars. While it was unfortunate, it made me even more determined to do a good routine for my last and fourth event. My efforts paid off and I won gold!
How did your parents support you in this competition?
My parents gave me a lot of support. They even flew all the way to Bangkok to attend this competition with me.
What's the next competition you'll be participating in?
The next competition I will participate in is the Lion City Classic where I'll be representing my club, The Yard.*
*Due to Covid-19 situation, the Lion City Classic has been cancelled.
How did you get started in gymnastics?
When I was younger, my mum put me in gymnastics because I had too much energy. I've now been doing gymnastics for many years.