U12B boys' basketball power through
By
Coach Keegan Vance and Coach Cheng
Photograph by
CIS Communications
The U12B boys' basketball team had a great start to season 2. The team is split into two groups of young basketball players eager to test out their new skills.
In their first 'road' game of the year, our team traveled to Global Indian International School in Punggol. They were surprised to find themselves on an outdoor court and facing taller, older challengers. The game started off with some physical contact - with many offensive rebounds and second chance points. Despite an early deficit, the Huskies powered through the opposition's physical defence and made a nice second half run. The leading scorer of the game was Zishuo (Leo) Gong, while the most active defender of the game was Kento Niwa.
The next day, our young Huskies were back at it with a home game against Global Indian International School at the TK campus. It was a tough challenge for our young team but they learnt throughout the game that clear communication with their teammates was key - as they had to search for open teammates to pass the ball to. For this second match, offense was led by Manu Valio and physical defence was led by Samay Narale.
Well done boys - you've done well. Go Huskies!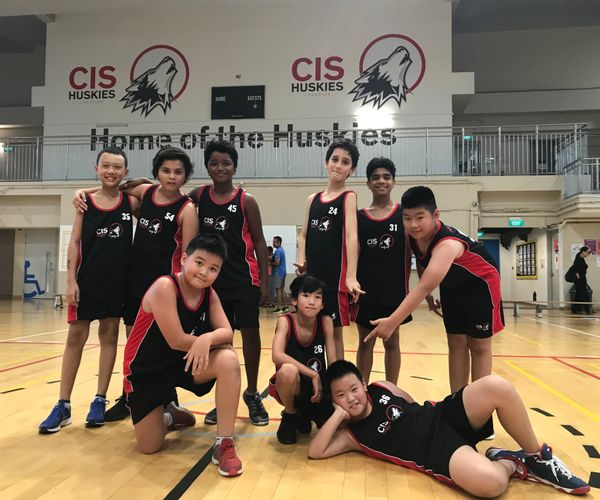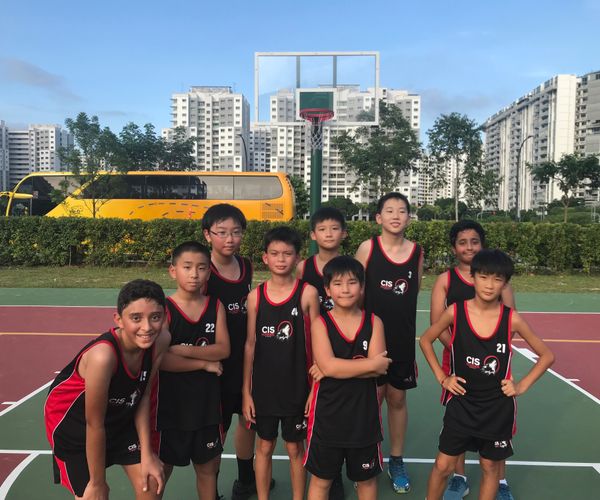 1 of 2