CIS students score double victories
By
Marcel de Bruijckere, CIS parent and B16 coach
Photograph by
CIS Communications
Over the 3-day Easter week-end, 400 youth soccer teams from across Asia Pacific participated in the 7th edition of the JSSL Singapore 7s, making it Asia's largest youth soccer tournament. With 180 teams from Singapore across 30 clubs, the tournament is also a highlight of the local youth soccer season.
Despite some fierce competition, CIS students did extremely well for themselves. I would like to highlight and commend the following players for their determination, grit and exceptional skills.
JSSL 7s B12 Cup: Yohan W. and Thomas de B. (grade 6)
Yohan and Thomas have been playing in the same ANZA soccer team for Saturday Club League and Division 1 of the Sunday JSSL League for the past 2 years. After a slow start to the season, the boys' team had been putting in a lot of extra training which eventually paid off during the JSSL 7s B12 tournament.
With 62 teams from countries including Malaysia, Thailand, Indonesia, Hong Kong, the Philippines and Singapore participating, the B12 tournament was extremely competitive. As midfielder and striker, Yohan scored the winning goal in the quarterfinals - his first header goal in a competitive match.
Thomas played as one of two defenders. Thanks to their strong defence, his team conceded only one goal in 10 matches against some very strong opponents. In fact, he wasn't even on the pitch when that goal was conceded, which kept his tournament 'clean sheet' intact*.
The team went on to play the B12 Cup finals at Our Tampines Hub and won 1-0 against a team that had been a thorn in our side for the past 2 seasons in the JSSL League and in another Cup final a year ago, so victory was definitely sweet.
JSSL 7s B16 Cup: Danial C. and Philippe de B. (grade 10)
Two years ago, the 2003 ANZA soccer team made it to the B14 JSSL 7s Cup finals but lost 2-1. This year was to be their last opportunity to nail a victory because B16 is the oldest age category. Danial took the lead as team captain and did a fantastic job. Once he moved from defence to a center-mid position, the team was on a roll and never looked back. For example, he scored an incredible golden goal* in the semi-finals against a very strong Spanish team.
Another player worthy of mention is Philippe. He played goalie and had many good saves but his greatest contribution came when he was playing (twice) in 3 vs 3 during extra time. When a game is still a tie after 25 minutes during the knockout stage, the match is decided by a golden goal in a 3 vs 3, going into 2 vs 2 after 1 minute. As a goalie who regularly plays outfield, Philippe had more energy left than his opponents. He not only scored the winning goal in the first knockout match, he also went on to nail the 2 vs 2 during the B16 Cup finals at Our Tampines Hub.
The entire team and their coaches (Danial's dad Scott and me) were elated. Emil T, who had to miss out on participating due to injuries from a final practice match before the tournament, was happy that his teammates performed so well.
"An individual can make a difference but a team can make a miracle."
While I have highlighted the individual contributions, soccer is first and foremost a team sport. Both teams won the Cup in their age group, thanks to their great teamwork, team spirit, skills, confidence and the grit to give their all on the pitch.
Go Huskies!
*Notes:
Golden goal: a winning goal that decides the winner of the match
Clean sheet: refers to a football match where the goalkeeper doesn't concede any goal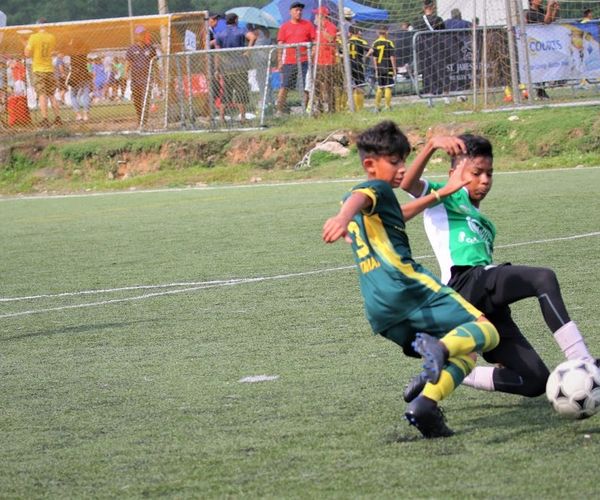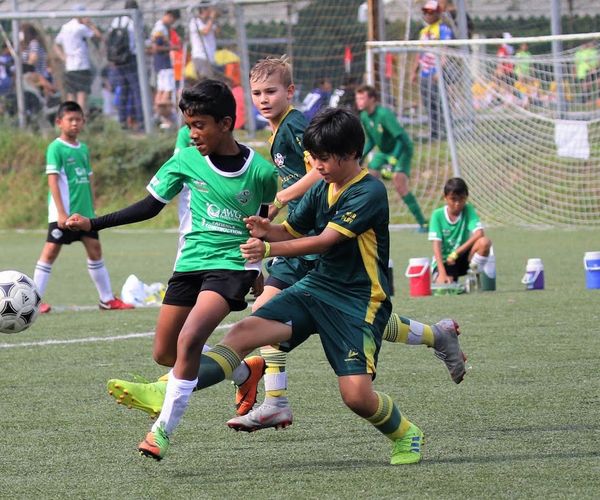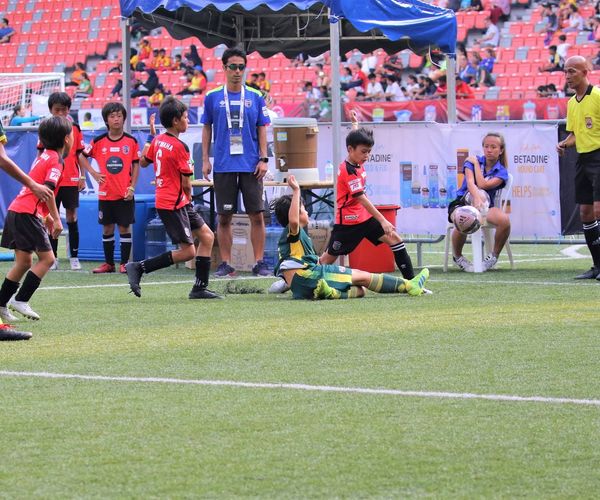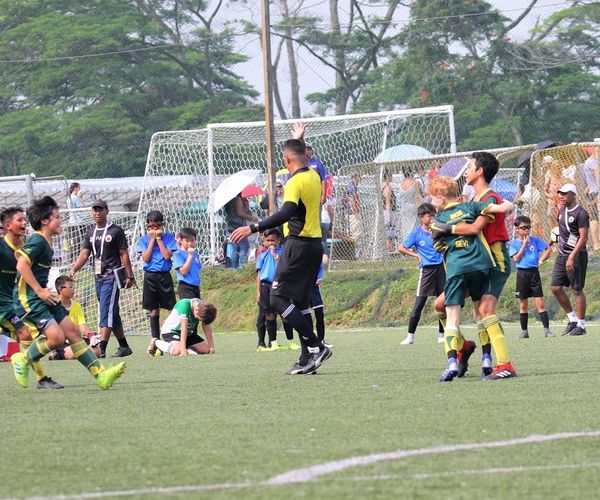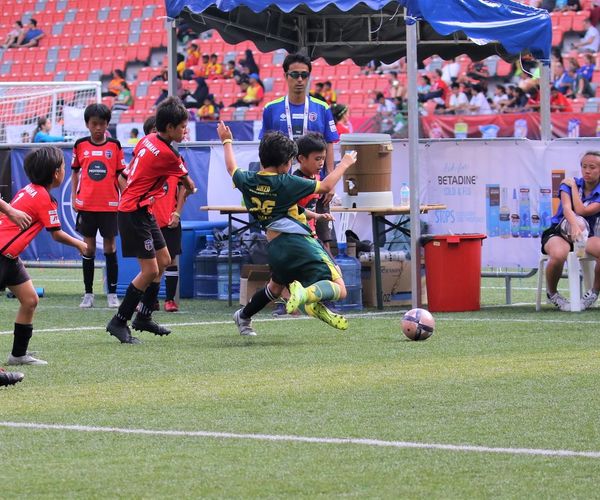 1 of 5