Used clothes donation drive: community outreach
As an international school student who has been actively involved in service, the gratitude that comes with giving back never grows old. Over the course of my tenure as a member of the Singapore Cricket Club community, I've been fortunate to participate in various service opportunities, via the SCC community outreach programme.

The prep for this used clothes donation drive started weeks before the event had begun. I woke up one morning and upon looking at my reflection in the mirror, I found that I had grown a whole inch taller. My growth spurt left me with a closet full of clothes that would no longer fit, but luckily for me, earlier that week I had heard from my parents that the SCC community was organising a clothes donation drive. Without hesitation, I decided to gather my clothing items, and contribute them to a good cause. I spent the next few days reaching out to my friends and family to seek their contributions to the cause, and managed to procure a couple dozen extra clothing items in the process.
"Thank you for your help, young man" was the first thing I heard as I walked into the club, boxes full of clothes in hand. After being directed to the squash court foyer, and depositing my boxes at the foot of a gargantuan pile of clothes, I was introduced to Ms. Cassie Wong, the head of events and member relations at SCC, who assigned me a post as one of the "heavy-lifters". As the volunteers piled in, the team truly began to take shape, since our strength in numbers helped us gather, distribute, and organise hundreds of boxes like a well-oiled machine. Though the lifting was tough, we worked well together. Collaborating, motivating one another and staying driven by the task at hand. We bonded over our shared passion for giving back to the community and discussed our past experiences volunteering at the club, making the experience all the more interesting.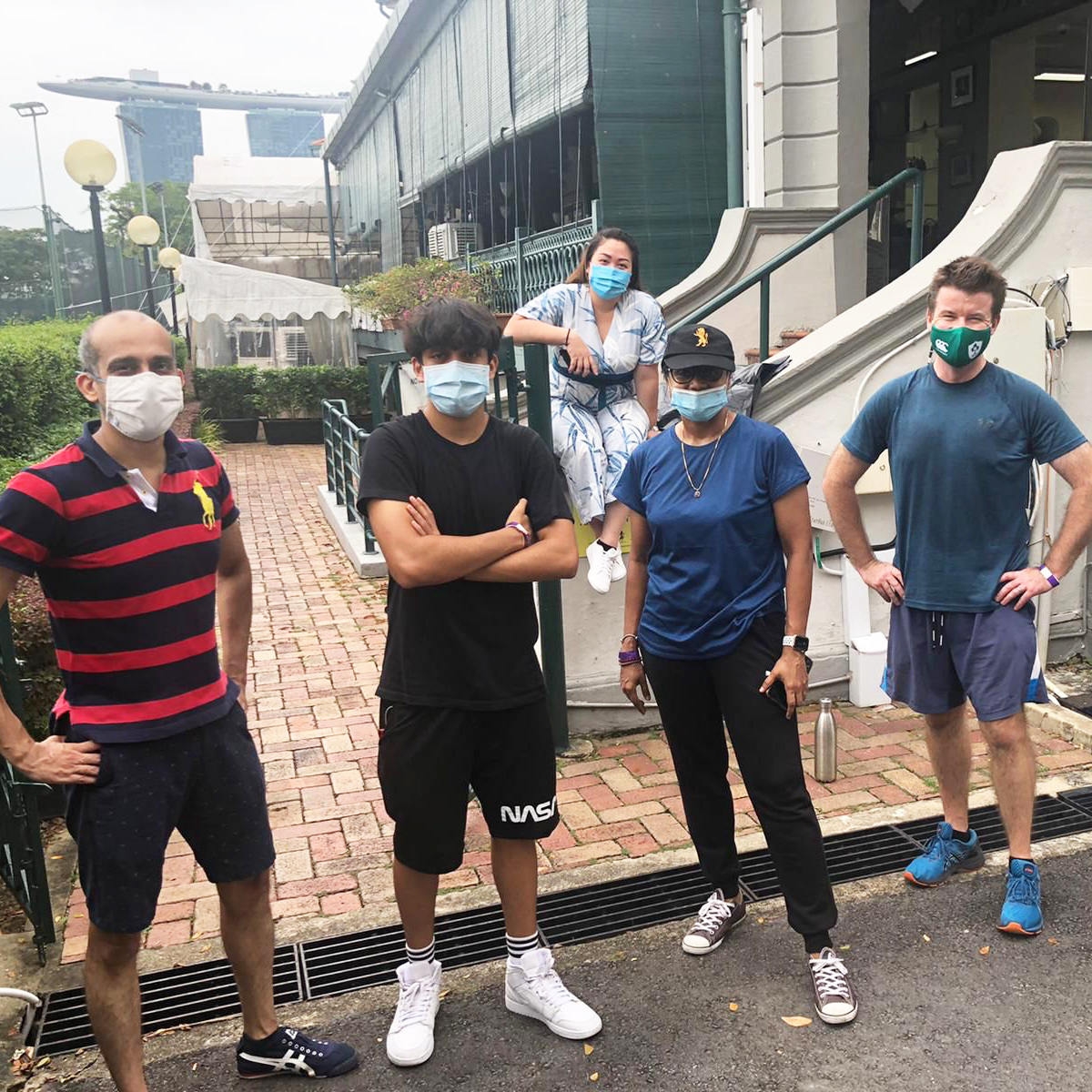 The "heavy-lifters".
Aside from a great workout, I walked away from this experience with new friends, and a deeper appreciation for the joy of giving. This experience was a perpetual reminder of how important it is to help make a positive difference, even through means as simple as donating a few spare clothes when you hit a growth spurt. With this in mind, I encourage fellow students to leap at service opportunities, because we are so fortunate to be in a position to give back.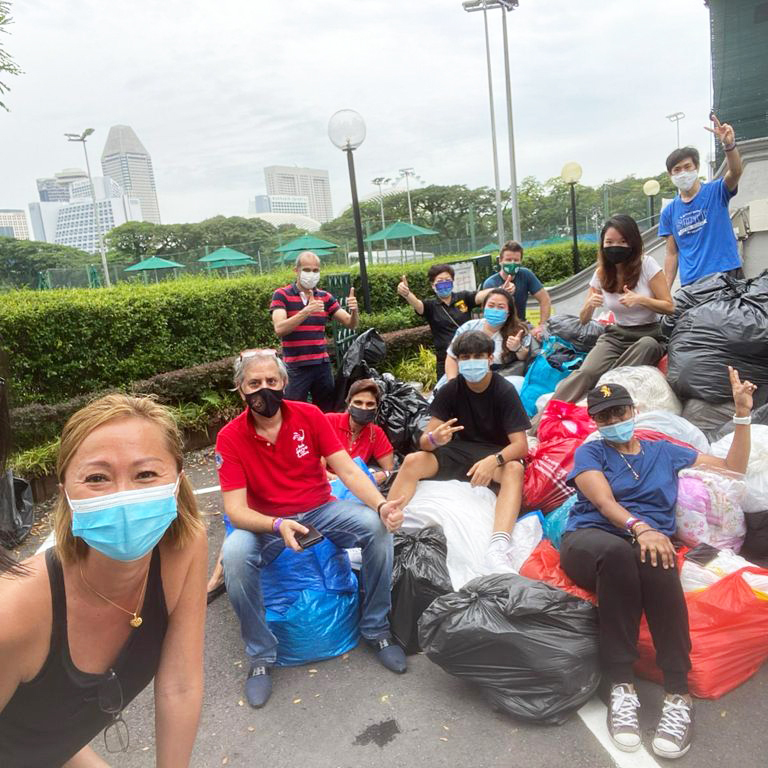 The elated but exhausted team at the end of the event.