Student voice
25 Oct 2023
Student Council on building a positive and united student community at CIS
Photograph by
CIS Communications
In an exclusive interview with the recently elected executive committee of Canadian International School's Student Council (STUCO) — comprising President Sakshi K., Vice-President Daaksh D., Director of Communications Aryan T., and Secretary Anokhi R. — the heart of the council shared their motivations, long-term goals, key initiatives, and plans for collaboration. They are full of enthusiasm and fresh ideas, geared up to foster a positive and united student community, and to make a lasting impact that extends far beyond this school year.

Creating a positive, collaborative and transparent environment
STUCO's primary goal is to cultivate collaboration, school spirit, and transparency. They aim not only to organise events that pique students' interest but also to establish a positive school atmosphere within pods, classrooms, and hallways, encouraging active student engagement and involvement in the school community.
The executive committee's inspiration behind serving the council
Our newly elected President of STUCO, Sakshi, shared the driving force behind her decision to serve on the council: "I saw this as a unique opportunity to not only strengthen my connections with the student body, but also cultivate a positive school environment that would make every day something to look forward to." She further emphasised her determination to create outlets where students can socialise, connect, and create lasting memories of their time in school.
Daaksh who's always believed in his potential to power positive change, concurred with Sakshi's vision. "I believed that I had the ability to create positive change for our school and hence should act on it to contribute to a better experience for my peers," he added.
Anokhi chimed in to address a limitation in the community efforts that stirred her desire for transformation. She explained, "The absence of student engagement is something I wished to change by incentivising students to actively engage in council initiatives."
Aryan, who brings four years of experience to the council, highlights a unique perspective to the conversation. He says, "The student council is different from what the student body perceives it to be. My main goal is to help bridge the gap between the student council and body by being more transparent with them."
Amplifying student voices through feedback
Currently, STUCO operates through a division split into four committees: Social, Student Life, Sports, and Arts. Each executive member takes the helm of one committee, collaborating closely with grade-level representatives. These representatives play a pivotal role of communicating with their peers and conveying their sentiments to the council.
"We work together as committees to execute the multitudes of activities we have planned. Our Instagram account plays a big part in hearing student concerns, and implementing change" said Daaksh.
Aryan recounts a situation where the council actively listened and acted on students' concerns: "Being a part of the Student Council since COVID-times, I worked with vice principal Mr Kolentse to help ease SMART restrictions by opening up areas for students to do physical activity." He added, "It was a particularly memorable experience because I vividly recall the joy of my peers when they finally had the opportunity to leave class and take a breath of fresh air outside once again."
Enroute to becoming better global citizens
When asked what they have learnt in their STUCO journey, all four students said that this journey has helped them foster a greater sense of empathy as they look for ways to serve the student body.
President Sakshi K. shared that this commitment has further strengthened her time management, leadership, work ethic, and determination as she takes on added responsibilities that she has to balance with her academics. "Such skills allow me to take advantage of opportunities globally, as I learn to become a better global citizen who can quickly adapt to new situations," she added.
Besides refining her professional skill sets, Secretary Anokhi R. said her journey has helped her build better interpersonal relations. Being exposed to diverse perspectives and opportunities to work with a vast array of individuals has taught her to value the importance of embodying open-mindedness and cultural awareness, which will "undoubtedly benefit [her] post-graduation".
Exciting council initiatives to look forward to this school year
STUCO has made it a top priority to strengthen their connection with the student body, with the aim to boost school spirit and unity. Their first major step in achieving this objective was the creation of an Instagram account, @huskiesstuco. The council mentioned that this initiative was guided by the evolving habits of the student body, with the aim of enhancing accessibility and expanding their reach online.
Looking ahead, STUCO is excited to roll out upcoming initiatives like Spirit Week, Trivia Night, Free Dress Days, and Intramurals.
Student Council 2023/24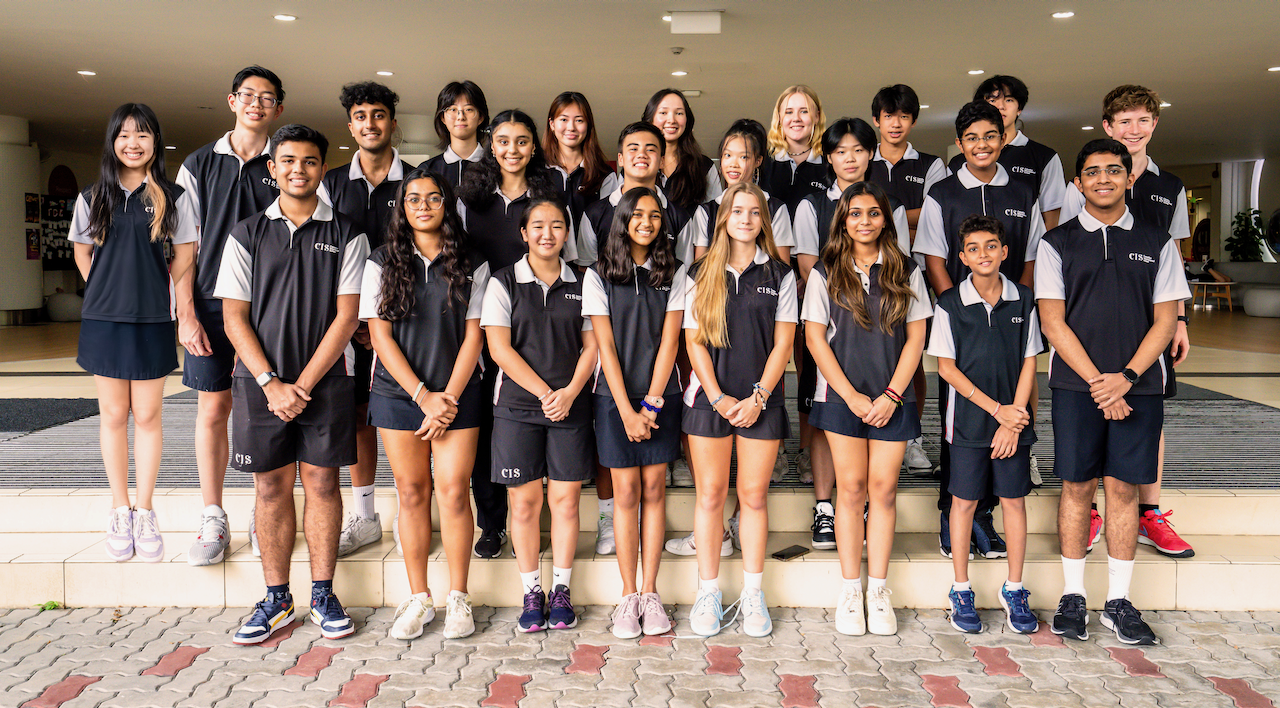 Student Life

Daaksh D.
Aditya B.
Risako S.
Ryan Y.
Nathan S.
Fatima R.
Charles H.

Social Committee

Sakshi K.
Ashlee W.
Ian M.
Jacob G.
Seoyoon H.
Claire H.
Rino F.

Arts Committee

Anokhi R.
Alessia O.
Anuva S.
Meng Y.
Zixin J.
Kensuke Y.
Ruichen

Sports Committee

Aryan T.
Yujia G.
Rishan K.
Deepanwita A.
Abdullah R.
Leiko M.
Alexia V.