Student voice
23 Feb 2021
Spirit week: Building culture and memories
By
the Secondary Student Council
Photograph by
the Secondary Student Council
During the final week of school before Christmas break, secondary school celebrated their third annual Spirit Week! A slew of events with a unique dress theme every day marked the end of our first term and the start of the holidays. Kindling our school spirit as we approach the midpoint of each school year has become a much-awaited tradition, and we feel that it's a great opportunity to celebrate and rejuvenate our students and staff as they go into the second term.
First introduced by our 2017-18 student council, Spirit Week's aim was to lighten the mood during a busy period. With this in mind, we organised a few fun activities like themed dress-up days (Husky Spirit Day, Twin Day, Character Day, Pajama Day and Swinter (Summer-Winter) Day) and a "Winter Door" decorating activity where our students transformed our corridors into a winter wonderland, filled with memories and fantasies.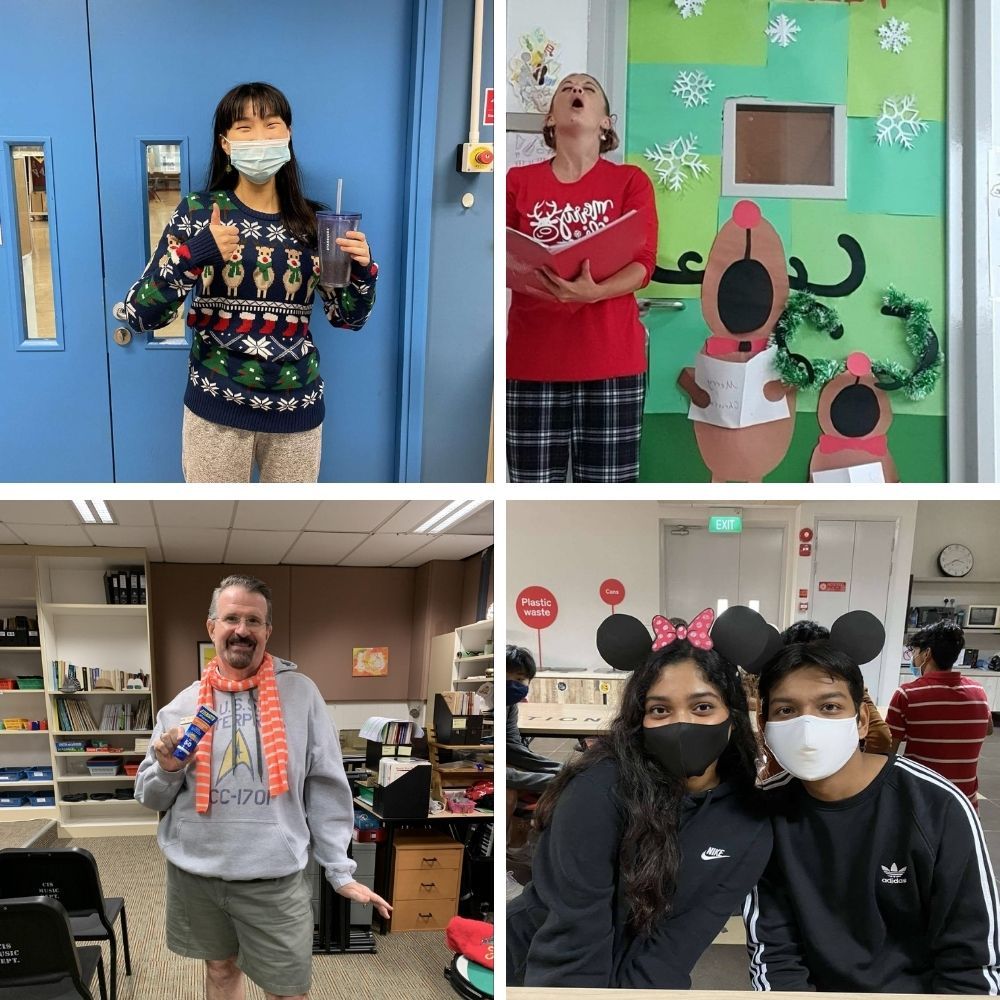 In the spirit of healthy competition, secondary students were awarded points for their participation and commitment to the week. Mr Anderson's advisory (8ADV1B) emerged as the "Most Spirited Advisory Group". We awarded them with a special trophy and a mini husky mascot, and they have also been granted the right to decide on one of the themed dress days for Spirit Week 2021-2022. Congratulations!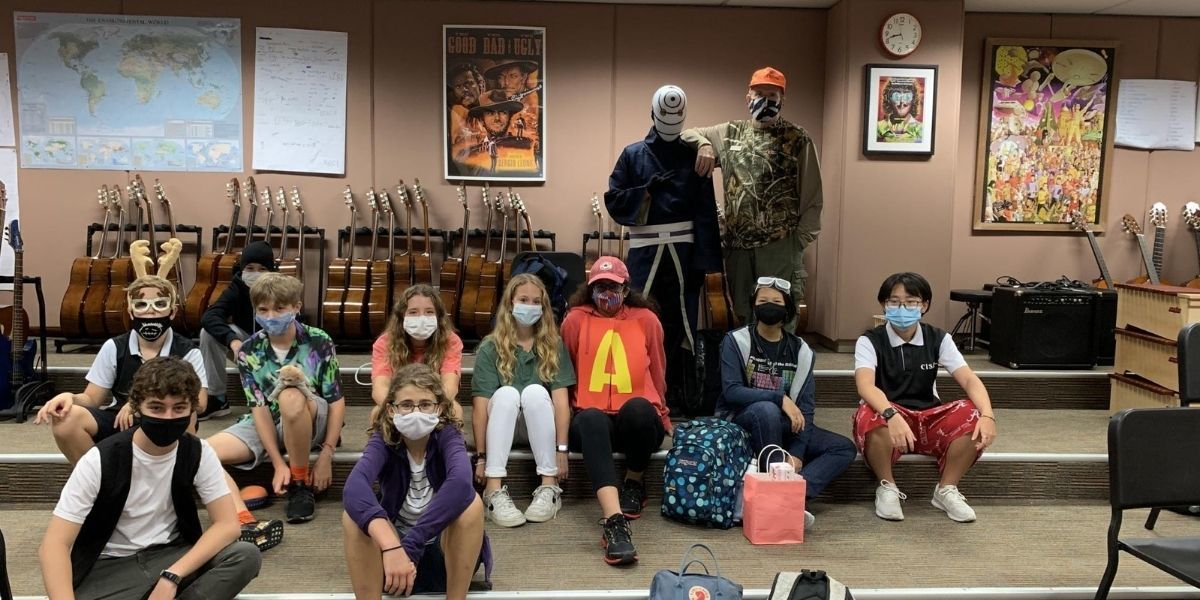 On top of all the fun we had, the student council didn't forget to support our local community during this difficult time so we donated over 400 food items to the local food bank.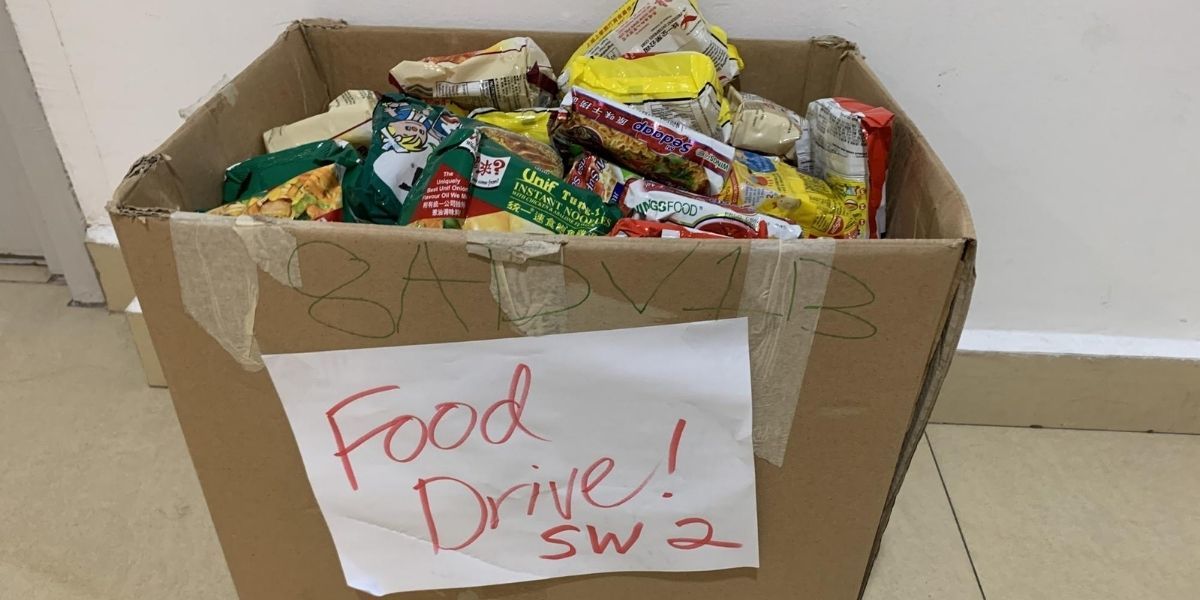 Spirit Week was especially important this year in the midst of the ongoing pandemic. It was inspiring to see the secondary student body show up day after day in their costumes and having a good time despite the extra safety precautions they have to take.
Every staff member and student adopted a mentality of gratitude, resilience and true spirit during the week. Instead of simply celebrating the upcoming holidays, we celebrated one another. As the Executive Team, we felt it was important to end 2020 (a unique year in many ways) on a high note by maintaining a tradition that we hope will continue for years to come and enrich CIS's culture. The week was a great success and we look forward to enjoying its after-effects as we roll into the second semester. Go Huskies!