Student voice
10 May 2019
Luc V., alumnus 2009: "I personally flew my mum and wife to Belarus on the Airbus A320."
By
Lucile Jaillais, Communications Specialist
Photograph by
CIS Communications
What have you been up to since graduating almost 10 years ago?
I've been passionate about aviation since childhood. My parents, however, insisted on me getting a Bachelor's degree first. That's why, after graduating from CIS in June 2009, I looked for universities across Canada, Australia, and New Zealand that would offer me both a Bachelor's degree and a Commercial Pilot's License (CPL). I cannot stress enough the importance of getting a Bachelor's degree as a backup to flying - as it would be a great backup if you were in the unfortunate position of failing your aviation medical test.
After careful consideration, the most cost-effective programme offered was Massey University's Bachelor of Aviation. Massey is based in the small city of Palmerston North, in New Zealand. I started the intensive 3-year course in January 2010. Where most university students would do a Bachelor's degree alone in the standard three years, I combined my bachelors with actual flying over the course of 3 years. I didn't get many holidays, but this was always offset by the joy of learning how to fly with New Zealand's stunning scenery as the backdrop.
In December 2013, I graduated from Massey University. As well as earning my Bachelor of Aviation with a major in Air Transport Pilot, I also obtained my New Zealand Frozen Airline Transport Pilot License (ATPL), Commercial Pilot's License (CPL), and Multi-Engine Instrument Rating (MEIR) with 250 hours of flying in both single and multi-engine piston aircrafts.
With these qualifications, I was eligible to apply to a major Middle Eastern carrier's International Cadet Pilot Programme. The programme was based in Abu Dhabi. Selections were extremely competitive as they received 5,000 applications from other qualified hopefuls. The first thing we had to do was a 20-minute computer test in the airline's office. The 200 successful candidates were invited for a 3-day assessment in Abu Dhabi.
The first two days of the assessment consisted of English, maths, physics, personality, social and psychometric tests. These are the same tests used to recruit Formula 1 drivers. The 30 candidates who passed all tests were then invited to a group exercise on the third day, and finally, a personal interview.
We (I was one of the 30) then returned home with a dream job offer to begin training in May 2015! During the course of my 2 year wait, I worked multiple jobs back in Auckland. I was a carnival games operator, perfume and makeup salesman, forklift and delivery van driver just to name a few.
At the start of April 2015, I finally got the call to begin my intensive airline training in Al Ain, UAE. Being in an ab-initio cadet pilot programme where trainees have zero previous flying experience, I had to redo all 14 theoretical and actual flying exams on multi-engine piston aircrafts. (the same ones I did in New Zealand). After that, we progressed onto learning how to fly private jets, and finally, Airbus 320-type craft.
What do you do now?
I graduated from the International Cadet Pilot Programme, and I now work for a major Middle Eastern carrier as an airline pilot with the position of First Officer (in the Airbus A320 family). I am based out of Abu Dhabi, UAE, and I do both short and medium haul flights to destinations as close as Muscat and as far away as Moscow.
What part did CIS play in your choosing this path?
I cannot thank CIS enough for their help and support in helping me choose this career path. When I first came to CIS in 2006, my grades were not good. I had very little confidence in my academic abilities, and little hope of achieving my dream. However, the support of CIS's amazing teachers and academic curriculum helped me realise that I could succeed - and sometimes even excel - in science courses like maths and physics that were prerequisites to Massey University's Bachelor of Aviation.
Besides the content taught at CIS, one of the most important things I've learned was how to think critically at a tertiary level. CIS also helped me build the confidence and understand that if I worked hard, I could achieve my childhood dream of being a pilot for a large airline. I am really thankful to all my teachers and the friendly staff at CIS.
What are your top 3 achievements to date?
If I go chronologically, the first top achievement was to "earn my wings" and graduate from Massey University's stringent Bachelor of Aviation, majoring in Air Transport Pilot. The next was to earn my wings for a second time when I graduated from the Cadet Pilot Development Programme. Last but not least, was to personally fly my mum and wife to Minsk, Belarus, on the Airbus A320 (an international flight).
Now that your childhood dream has become a reality, where do you see yourself in 10 years?
I see myself working as an airline captain, flying jets for a major carrier back home in either New Zealand or Singapore.
What advice would you give to teenagers who also have the dream of becoming a pilot?
My advice to everyone - not just teens who want to become pilots - is to stay focused, be determined, persevere and keep working hard on whatever you set your mind to. It wasn't easy for me, but I stayed focused and I persevered until I got there. I achieved my dream.. If I can make it, then so can any of you!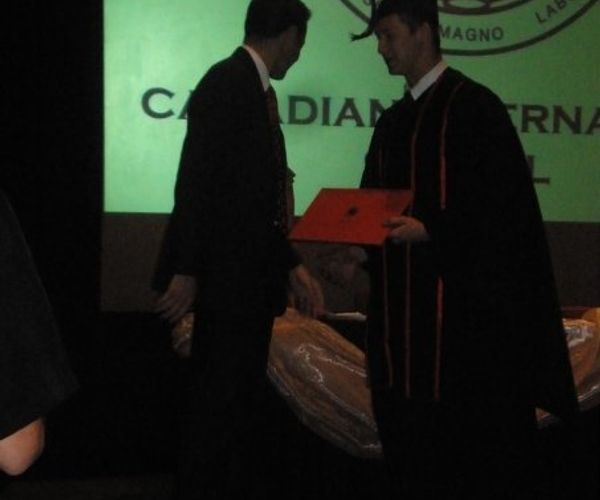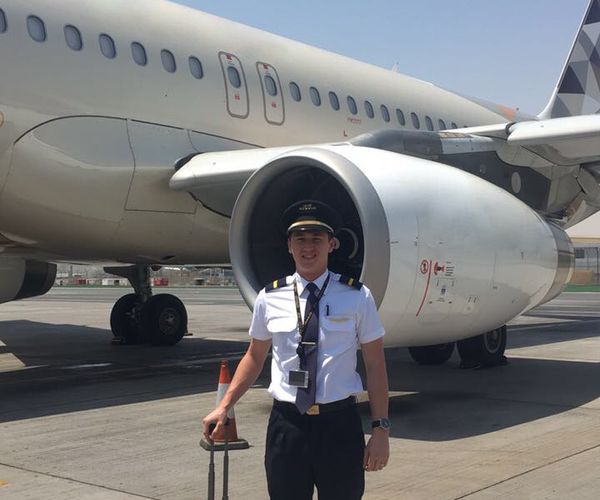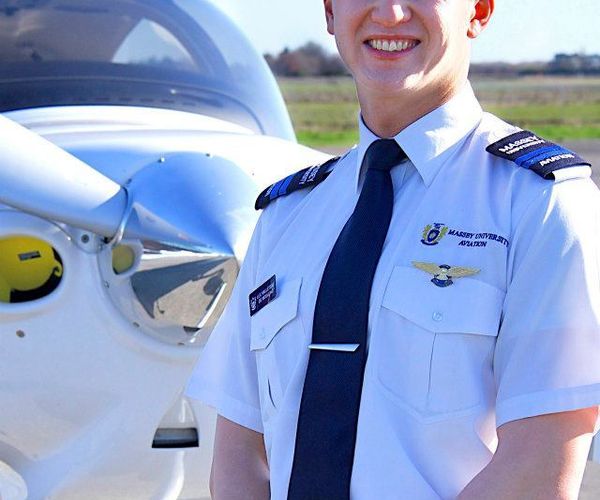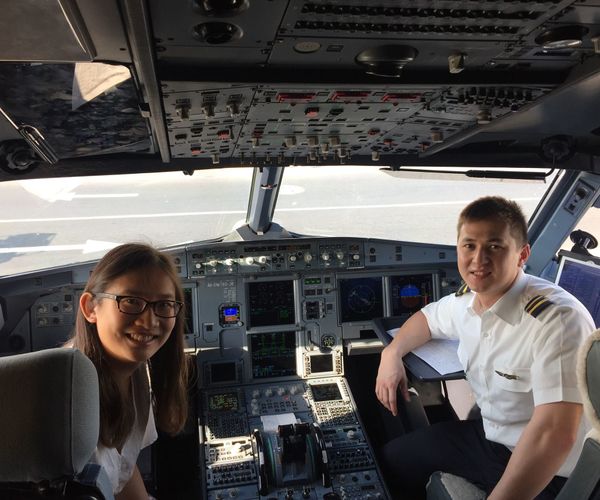 1 of 4