Student voice
22 Oct 2020
Grade 12s serve up a healthy cookbook
By
Anna H, Julia T, Keira A (grade 12)
Photograph by
CIS Communications
During circuit breaker, we decided to collaborate on a healthy cookbook initiative. Our mission was to provide an opportunity for students and parents to enjoy cooking together.

While the circuit breaker changed key aspects of how we live, it also unlocked opportunities for family members to bond and connect over shared interests. Although families are not able to travel, they can still "travel" in their own kitchens and experience different cultures through cuisines. 
These recipes represent various cuisines around the world and are all extremely tasty, whilst allowing everyone to indulge in a healthy lifestyle. We encourage families to go through the cookbook and pick a few fun recipes to try.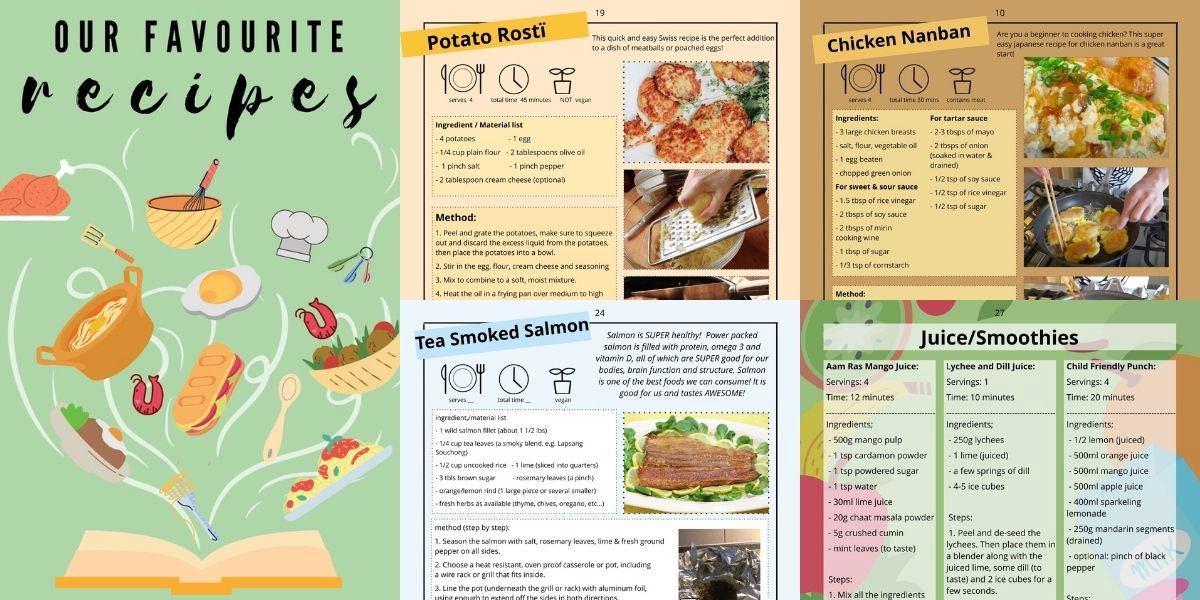 What inspired us to create a cookbook?

We have always had an interest in home cooking and enjoy the simplicity of it. During circuit breaker, we found ourselves in the kitchen more often because we all started to realise the importance of living a healthy lifestyle - and of course that starts with a healthy diet. 
These recipes are easy to make, delicious, child-friendly and nutritious. Not being able to travel has been a huge disappointment so we thought that it'll be a great idea to share different recipes from around the world. 
What kind of recipes can you find in our cookbook?
The recipes come from a range of different cuisines such as Italian, French, Middle-Eastern, Indian and Japanese. We only included recipes that we have had the chance to taste - and love! In short, it's both a cultural experience and a collection of our own personal favourites.
What was the most interesting thing we learned during the process?
The most interesting thing we learned has to be the fun facts about each dish and cuisine. There are some crazy and funny facts about the dishes in the cookbook, but we don't want to spoil the fun so if you are interested, you need to read our book!
If we had to pick one, what would be our most favorite recipe?
Anna: For me, it is definitely the 'Tea Smoked Salmon'! I love making (and eating) this dish! It is super flavourful and surprisingly easy to make.
Keira: I love the potato rosti, as it is just so simple, yet delicious! It reminds me of travelling around Europe and is relished by everyone who has tried it.
Julia: Chicken Nanban! It's a great beginner's chicken dish that is tender and mouthwatering.
Was there anything we would have done differently?
We would probably have added even more recipes or desserts, just to give a wider variety of options. We know that many young students and their parents have different interests or food preferences so we feel that accounting for that will make the cookbook even better. On top of that, adding more dishes from other cultures or nationalities would have made our cookbook a true melting pot of interesting cultural gourmet experiences!  
Where can you find our cookbook?
You can find it right here. Good luck, and remember to be safe, have fun and eat good food!