Fighting educational injustice
Photograph by
CIS Communications
Unicef reports indicate 264 million children and teens globally don't have the opportunity to attend school or complete their education. It is a concerning statistic - as education offers disadvantaged children a path out of poverty and the opportunity of a brighter future.

For her Personal Project (P2), grade 10 student Julie L chose to work with Blue Dragon, a charity in Vietnam. Blue Dragon works to find practical solutions for children and families in crisis to help them break the cycle of poverty. We speak with her to find out more.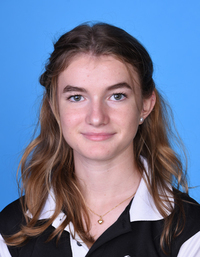 Tell us about your P2. What inspired you to choose educational injustice as your topic?
For my P2, I compared the resources available to CIS and two schools in Vietnam under Blue Dragon's care. My goal was to find out what resources the Vietnamese schools were lacking, so I could formulate a plan to help them. This is important to me because I feel that we are very lucky here in Singapore, especially when compared to those who face educational inequality in other parts of the world. My efforts were not just about helping one person; it provided me with a platform to help many people caught in the cycle of poverty, from either lack of opportunities or background.
Why did you choose to work with Blue Dragon?
I chose to work with Blue Dragon because I find it to be a great charity, one that provides multiple avenues of assistance. They save children from the streets and give them a fighting chance by helping them stay in school with a variety of resources including stationery, uniforms and school fee assistance. If the child is unable to return home due to mistreatment, Blue Dragon takes them under their wing and provides shelter, food and education.
Were there any unforeseen problems that rose while doing the project? How did you handle them?
I organised a book drive where I collected books from the CIS community. However, during the process, I neglected to consider the shipping fees that I would incur. It wasn't until I went to the post office to get some boxes that I realised I needed extra funds to ship the books over to Vietnam. Singapore has strict laws on fundraising and time was running out, so I ended up using the money I earned from babysitting to pay for the shipping.
What was the most memorable part of your project?
One of the most memorable parts was having the wonderful CIS community donating gently used books for my book drive. If not for their generous book donations, my book drive wouldn't have taken off at all.
Knowing what you know now, what would you do if you could start over again?
I think I'd still focus on educational injustice because it is a critical problem in today's world, and we often talk about it in class. Without education, many people may lack the knowledge on a variety of important topics, and this might see us repeating history's mistakes.
Even if I hadn't chosen educational injustice as my P2 topic, I would still want to work on something that would allow me to give back to society - because I feel lucky to be given so many opportunities in life.
Is there anyone you'd like to thank?
First, I would like to thank Ms Jane Mcgennisken. She was a really big help as my advisor and she helped me throughout the whole process. Ms Katherine Ross and Mr Jez Gray were also always there to help and answer any questions I had on P2. Last but not least, I would like to thank the CIS community for showing me such tremendous support during my book drive.