Student voice
10 May 2018
Educating girls through the power of words
By
Adya Gupta, TK grade 5 student
Photograph by
CIS Communications
My name is Adya and I am a TK grade 5 student who loves literature. I fell in love with the idea of writing when I was just six years old. Ever since then, it has held a close place in my heart. However, beyond literature, another topic that I feel passionately about is girls' education. My wish and hope is that every child is able to read and have the education we can access in CIS. I am passionate about children's education, but more so for girls because some are denied an education in many countries. In fact, did you know that 65 million girls all around the world are denied an education?
Sometimes, we take it all for granted. But knowing that there are many young children around the globe who do not have the privilege of receiving education breaks my heart. However, it also makes me want to do something. I may never be a big inspiration like Malala Yousafzai, but I will do what I can. Therefore, I undertook a challenge to raise enough money to educate 100, more if possible, underprivileged girls for one entire year.
In 2016, I did a challenge to build a mobile library for 1200 girls in Jharkhand, India. Back then, my objective was to raise $2000 and in order to help me achieve this goal, I recruited a few of my friends to assist me in reading 15 books in 45 days. In return, several contributors pledged to donate a certain amount of money. But, despite our efforts, we only managed to raise half the goal amount.
I decided to give it another go, so I did another challenge by myself this time, where I wrote 15 book reports in 45 days and posted them on my blog. Eventually at the end of both challenges, with the help from all our generous supporters, we were able to raise enough money to build the mobile library for all the girls! I am very grateful to IIMPACT (the organisation I worked with, which helps to educate girls in India from grades 1-5) for this project.
Then last year in 2017, I decided to challenge myself again as an individual. My objective this time was to raise USD $5000 or $6800 in SGD to educate over 100 girls for one full year. This time, we managed to raise USD $6450 in total! Encouraged by this, I decided to take on a more ambitious challenge this year.
This time, I would actually have to write 15 short stories and poems in 31 days. 6 of these were to be poems while the remaining 9 were to be short stories. It was quite challenging at first, as I had to finish 1 story or poem every other day, but I am proud that I was able to complete the challenge to help over 100 girls in India.
My parents helped me compile the stories and poems into a book titled Pompons: A Collectivum Of Poems and Short Stories. 200 copies were printed and of these, half of them went to my generous sponsors as a token of appreciation. The remaining copies were put up for sale in the foyer at TK for my fellow students and teachers to buy during Book Week in April 2018.
I am very grateful to all my sponsors for helping me and Nanhi Kali (the organisation I worked with this time, which helps educate young girls around India) for making this project happen. We are still doing our part to help more girls get an education for one year.
The net proceeds of the sale of this book will go back to Nanhi Kali to help more girls, so if you would like to buy a copy, please email me at adgu2025@cis.edu.sg. Each book costs $12 and for every five books you buy, one girl gets educated for an entire year!
Overall, my hope for the world is stronger than ever now. I'll try to help more and more children around the world receive an education. If we have the right to education and schooling, then why shouldn't they? Why does it matter if a family is more wealthy or more poor than others? Why does it matter whether a child is a girl or boy? If we can have access to a great education, so should they. Don't you think so?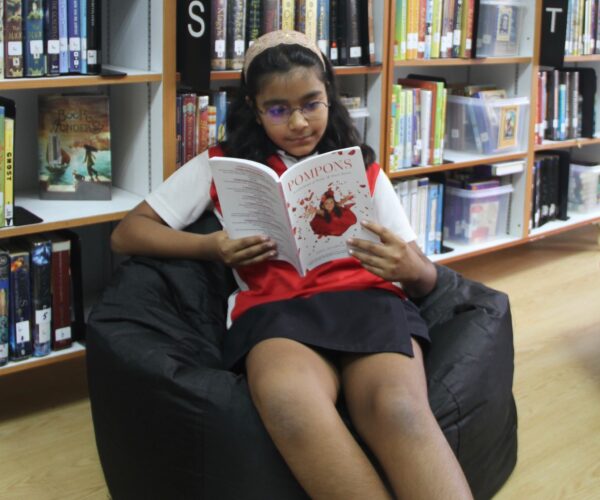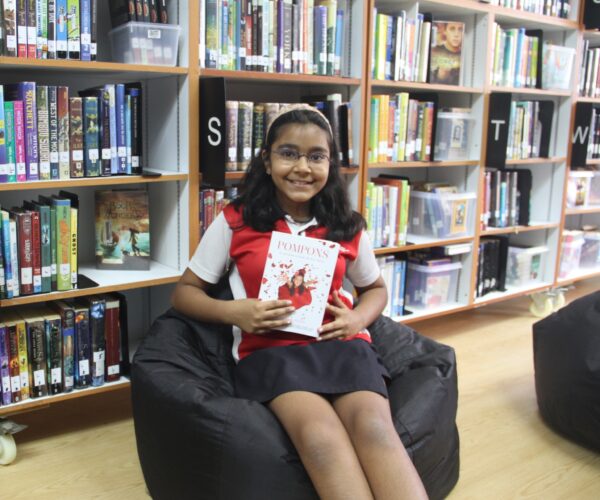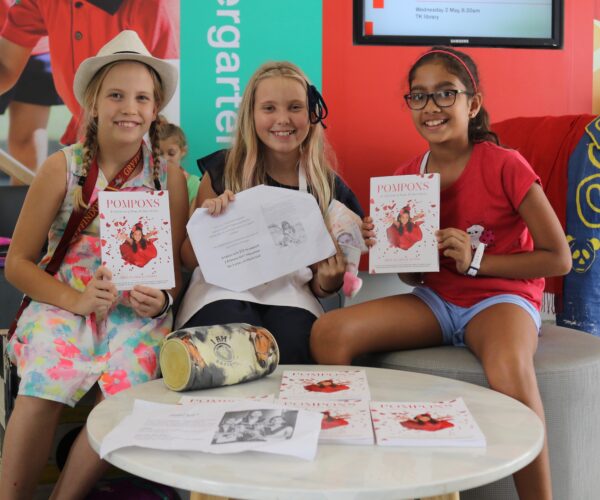 1 of 3