Student voice
20 Mar 2020
CIS is given a fresh look!
Photograph by
Mark and Lilian
At the beginning of 2019, CIS renovated many parts of the Lakeside campus. In total, they gave a facelift to three areas in the school during the summer holidays and I will be introducing them to you.
The first one is the playground. They removed some of the equipment which some younger kids might not like and returfed the ground for a cleaner environment. But arguably the biggest difference is the addition of a small garden pathway that's really nice from the inside. These differences plus the fact that it is a lot more open now makes the playground a nice place to be.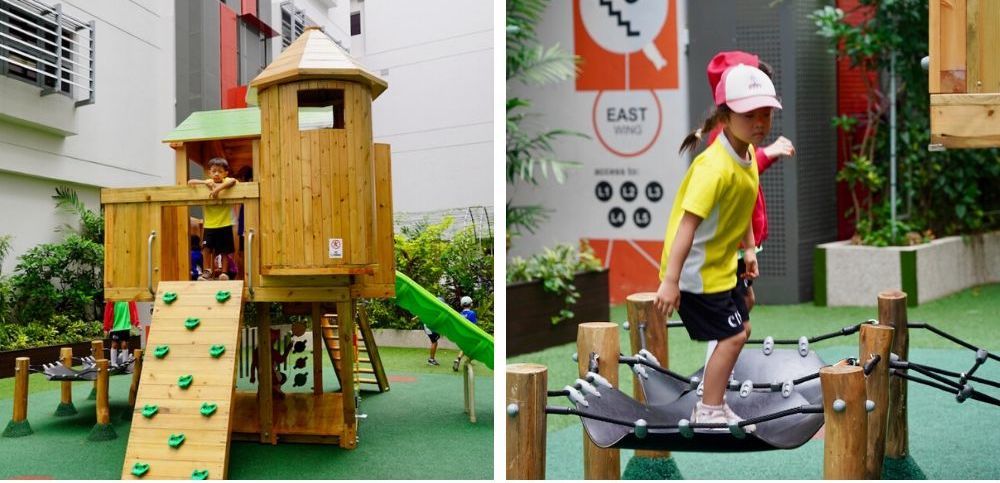 The second thing they renovated is the swimming pool. The pool got a massive facelift. First of all, they added a new gate to make it more convenient to access the pool. They upgraded the bleachers, attaching nice comfortable chairs instead of the previous cold, hard and dry metal bleachers. They also tore down the fence that separated most of the bleachers from the pool making the area more accessible. The pool itself had a change of diving boards, which made it more conducive for our swimming teams to train. But wait there's more, if you take a stroll into the toilets, you will see that they have been completely revamped with a nice and clean appearance. They completely retiled the floor making it nice and smooth, changed the wall texture to a smooth gloss, and even upgraded the sinks and showers.
Last but not least - the lower field. It's currently undergoing a major facelift so it's not ready yet. I feel that it's a good thing they are upgrading the field because the old one was muddy, barely trimmed and often extremely hot. Some people might think otherwise, but I'm glad that the lower field is getting an upgrade. I can't wait for it to be ready in 2020!
PS: There are other improvement projects at CIS as well (eg recording studio and a new Lakeside building) so don't forget to keep a look out for them!
PPS: The lower field renovations are complete! I can't wait to try it out when it's officially open.