Student voice
31 Aug 2018
Catch Shunsho on TV!
By
Shunsho Ando Heng, grade 9 (Lakeside)
Photograph by
CIS Communications
Yolo Pronto is an Okto educational show that is currently in its third season. The show is filled with informative and fun segments that cover science, sports, education, creativity and fun. I initially auditioned for season 2 by reading a short monologue that demonstrated how I express myself.

I was a bit nervous before the audition, but I was determined to do well, so I kept reading my lines over and over again. Once the audition started though, my nerves vanished. After this initial audition, I was called back to audition for a chemistry segment on the show. This was really exciting. During the segment auditions, I worked with other potential cast members. Okto wanted to see if we'd work well (and look good) together on camera. A couple of days after we'd finished the auditions, I received a message saying that I had been selected to be one of the hosts on Yolo Pronto 2! I was so happy to receive this news, and I couldn't wait to start shooting episodes for the show.
Being on the set of Yolo Pronto was an amazing experience because I got to see how everything worked behind the scenes. I always enjoyed watching TV when I was younger and I still do, so I'm very grateful for the chance to be on the show. Every time we started rolling the cameras, I'd get a burst of energy and I really enjoyed it.
While I was excited, I was also nervous - because I was new to studio shoots and didn't want to say the wrong lines. I was in a reality game show called Bot Hunters in 2014 but that was not filmed in a studio environment, and I didn't have any lines to read. On set, we would have a few minutes to memorise our lines. Then, before we did a take, we'd rehearse our lines together and try a camera rehearsal. As I slowly got the hang of the process, the nervousness started to slip away.
Season 3 was a much smoother process, as I was more experienced and knew how everything worked. It was still exciting, just not as nerve wracking. I've met a lot of new people during the show, as we were together on set for 12 hours a day while shooting. It was fun getting to know the cast and crew members - everyone was really nice and I'm really glad I had the chance to have met them.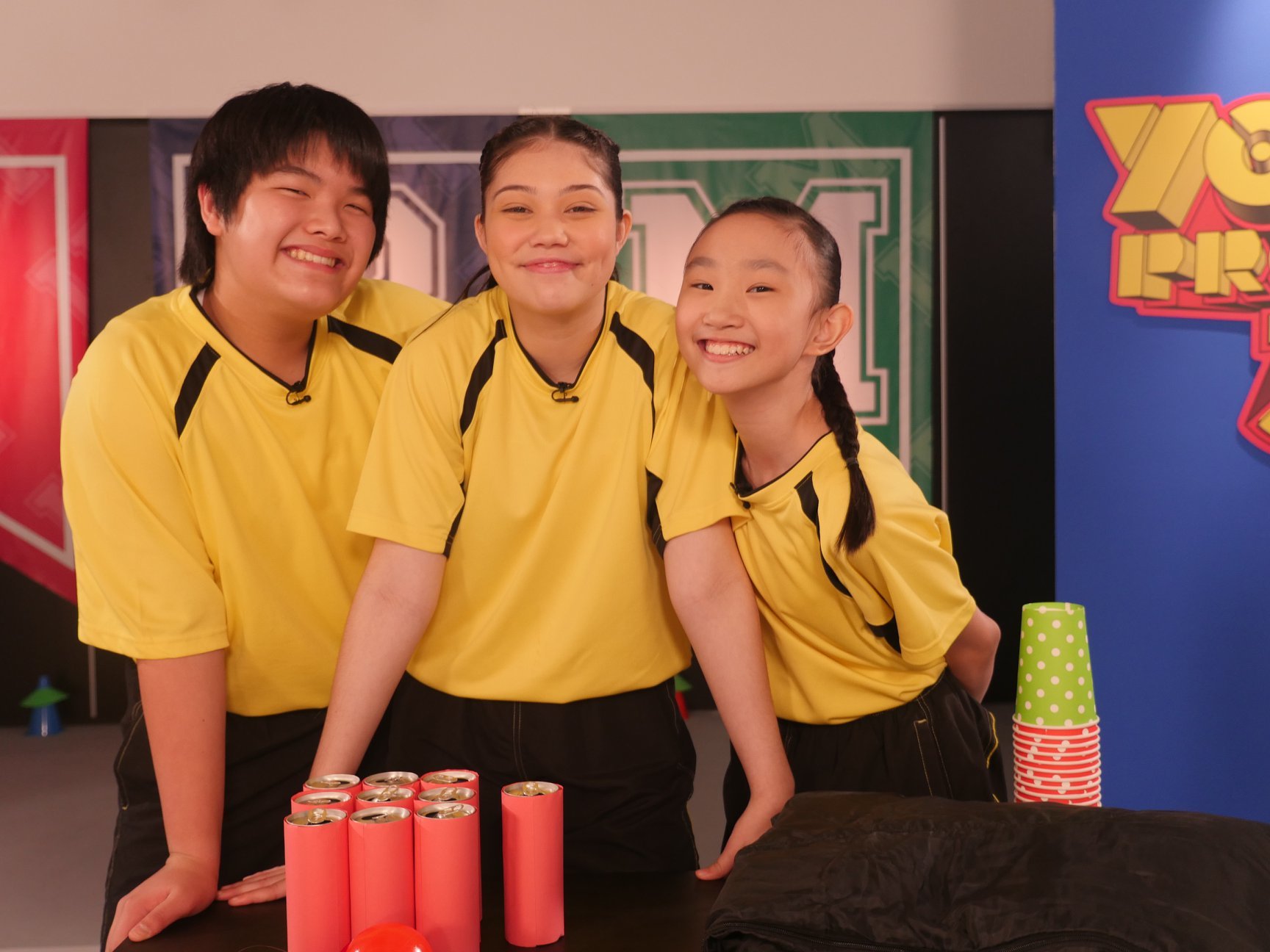 Yolo Pronto has a range of segments, each with different hosts. I hosted a segment called 'Growing Pains' in both seasons 2 and 3. Growing Pains looks at the different aspects of growing up, and gives kids tips on how to cope. There is also a segment where all the hosts complete challenges - these challenges are very creative and a lot of fun to complete.

I really enjoyed doing the challenges because it was fun to complete them, and bond with other hosts as a team. Challenges in season 3 were more difficult (and very entertaining to watch), but they will still fun to complete. Make sure you catch us in action on Yolo Pronto every Monday at 6.30pm on Okto (Channel 108 on StarHub, Channel 8 on Singtel)! You can also watch it on Toggle.