Alumni spotlight: Rowan Obach - chasing her passion for environmental sustainability
Photograph by
Rowan Obach
School excursions to Nepal, Tioman and Bintan — that's what first inspired Rowan Obach, a CIS class of 2019 alumnus, to embark on a journey as an environmental advocate.
The 20-year-old Chicago Loyola University student recalls how she discovered her calling as an advocate for environmental sustainability and social equity while studying for her IB diploma at CIS. "Some of my most memorable experiences include trips to Bintan and Tioman in grades 10 and 11," she says, "where we helped build a school and researched how tourist pollution is degrading societies and disrupting ecosystems.
"When we were in Nepal in 2018, we saw how the locals were working so hard to rebuild their community. Just being able to interact with the kids — the joy on their faces when they received new clothes and toys — was something that really inspired me."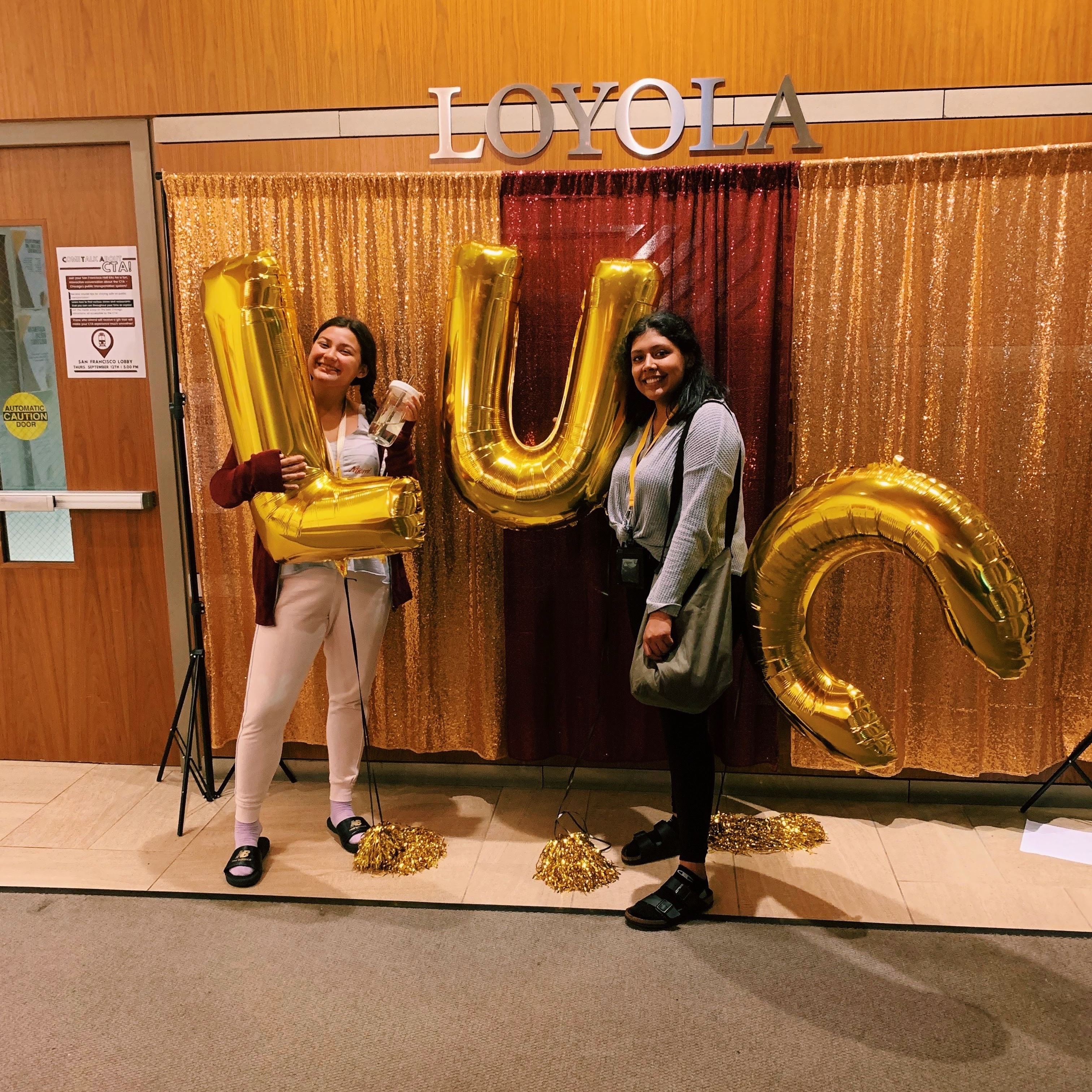 Chasing her goals — one step at a time

Cut to today and Rowan has channelled that inspiration into an impressive list of academic achievements at university, where she is pursuing a major in environmental policy with a minor in Chinese language and culture at Loyola's School of Environmental Sustainability.
Some of this year's accomplishments: being added to the Dean's Academic Excellence List, receiving a summer research fellowship with the Chicago Food Policy Action Council, and continuing her internship at The Chicago Council on Science and Technology.
But working towards these goals has not been easy for Rowan, who aspires to be an environmental policy maker. The onslaught of COVID-19 did impact her search for internships and summer jobs.
"Just finding opportunities that were available was a challenge, and I tried applying for as many positions as I could," says Rowan. "I definitely had my fair share of rejections, but it helped build resilience and allowed me to see what positions I actually cared about."
Her efforts have since paid off. Rowan is especially excited about her summer internship and research fellowship, as both tenures represent an opportunity for her to deepen her knowledge of environmental policy beyond the classroom.
The continuation of her internship with the Chicago Council of Science and Technology — Rowan worked on the organisation's student campaigns the previous semester — involves working on scientific communications such as blog articles and interviews with scientific experts. Her research fellowship with the Chicago Food Policy Action Council is a social-based project that aims to understand how the non-profit can provide more efficient and equitable access to food systems and sources across Chicago.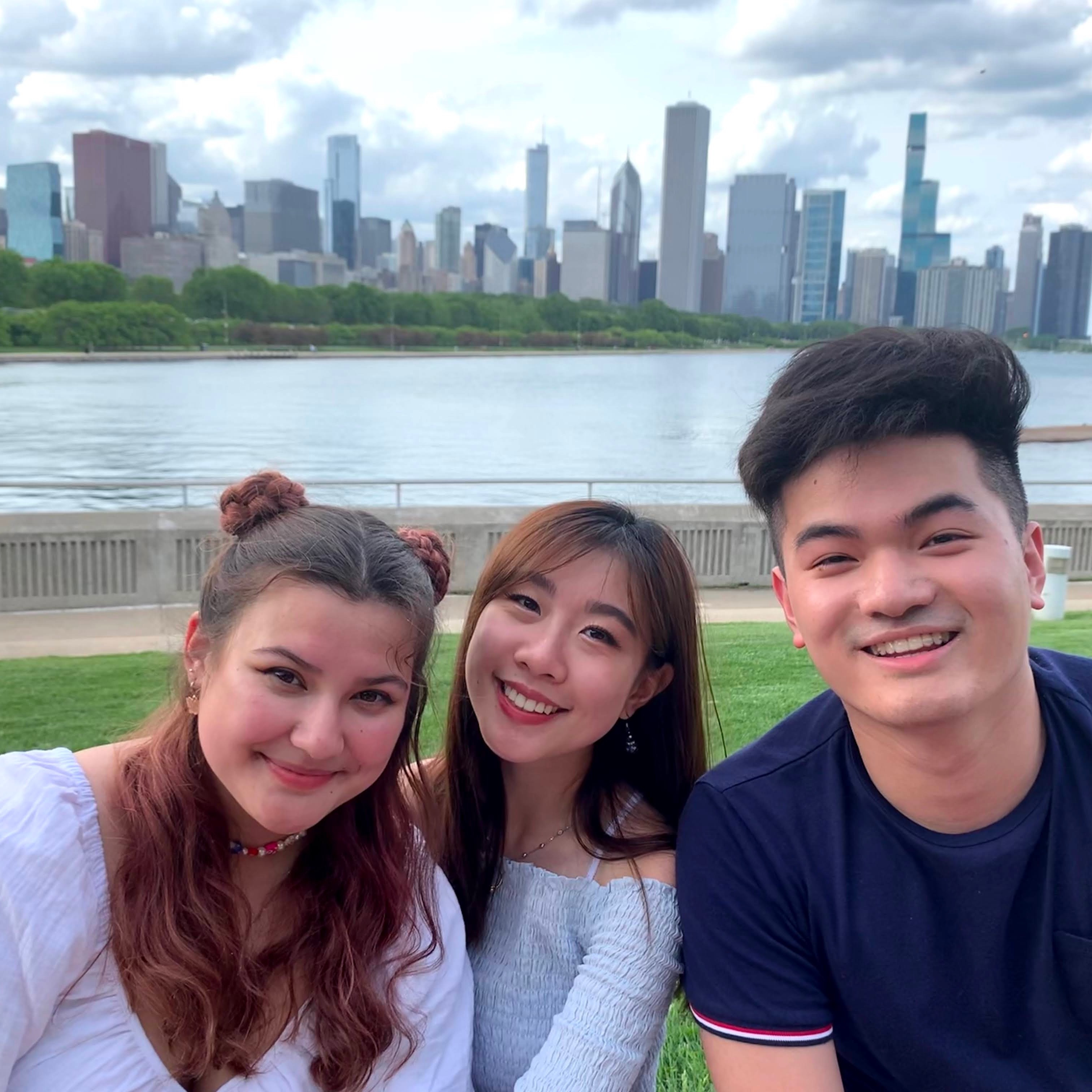 Keeping up with Chinese culture

Besides her commitment to sustainability, Rowan is also passionate about Chinese language and culture. She now strives to improve her knowledge and proficiency of the language by participating in cultural events, such as the 2021 Midwest University Student Chinese Speech Competition, where she was placed first in the non-heritage speakers category.
Rowan's interest in Chinese culture was sparked when her teacher treated her and her classmates to a traditional breakfast of youtiao (fried dough fritters) and soya milk during a Chinese class at CIS. The experience had such an impact on Rowan; in fact it inspired the self-confessed foodie to seek out Chinese hawker fare around CIS' Lakeside campus — and to be confident enough to use her language skills.
"In addition to checking out the hawker stall where our teacher went [for youtiao and soya milk], I also frequented a really good dumpling stall at a hawker centre in Jurong East. It got to a point where I felt comfortable enough to order in Chinese and speak to the hawkers a little bit. These interactions, and the cultural significance of certain Chinese foods, really helped improve my confidence in speaking the language," she says.
Some of her favourite interactions with Chinese culture, adds Rowan, was volunteering in China during her secondary school summer breaks. "I've been to Meixian and a small village named Changjiao, which are both located in Meizhou City, in the northeastern province of Guangdong. Between my 8th- and 10th-grade summer breaks, I stayed there for two months to help teach English to local students. I made a lot of friends [during those summers], which inspired me to learn more about their backgrounds."
Now based in Chicago, Rowan makes it a point to check out the local cuisine in Chinatown and engage in Mandarin conversations with her friend's Chinese parents, who live in the heritage district, whenever she visits. "I try to experience the local Chinese culture with an 'outside' perspective. Even though some Asian Americans here are immigrants, they still have ties to their heritage, even if it's slightly westernised. I like interacting with them to learn how moving to the US has changed or modified their perspectives."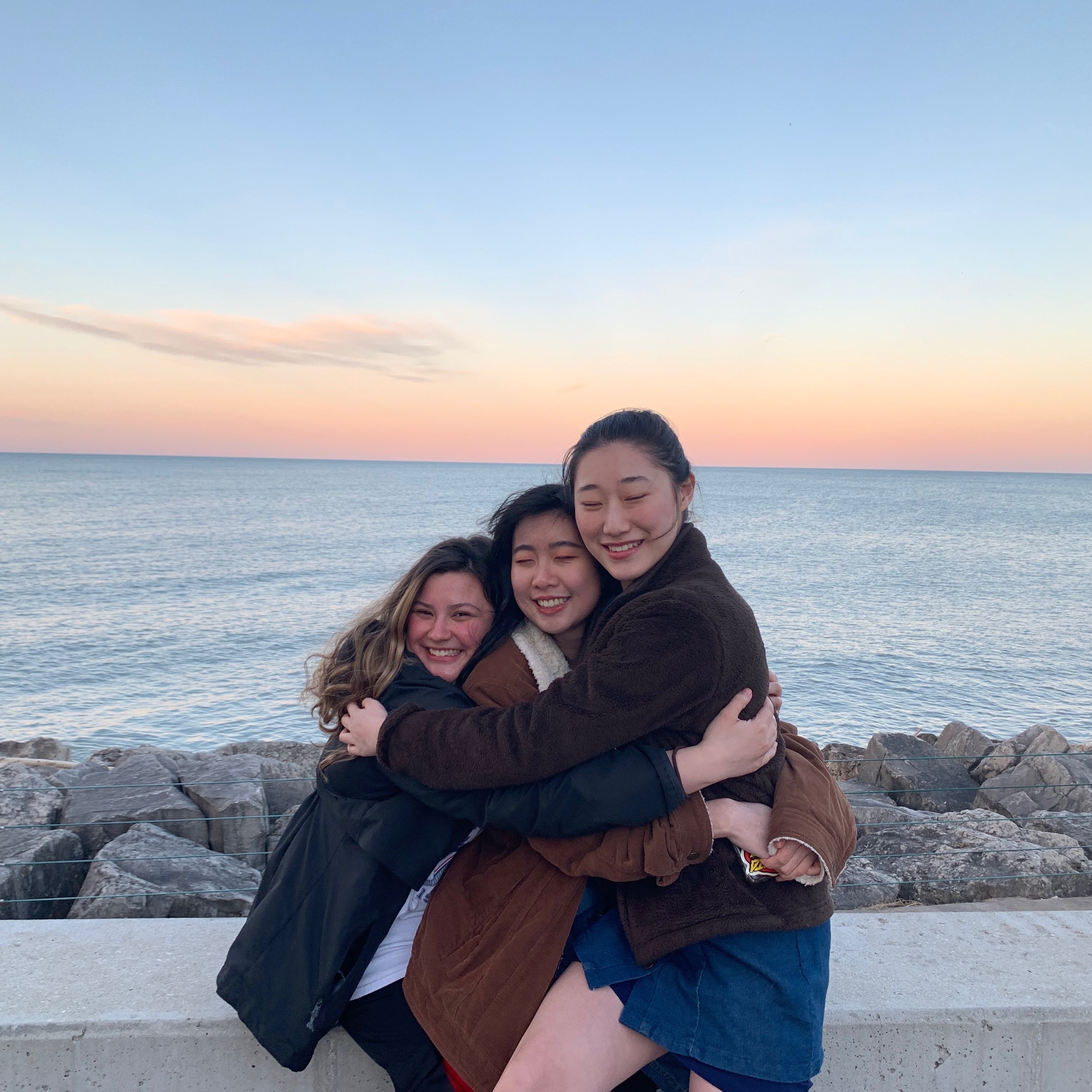 Transforming privilege into change

Being Asian American herself, and as someone who spent her childhood immersed in different cultures, Rowan is no stranger to the challenges that Third Culture Kids face.
"I was born in Rhode Island," she says. "My mum is American and of Irish and Italian descent, while my dad is Filipino with roots in Iligan, a city in northern Mindanao, Philippines." Rowan lived in Singapore from the age of 10 to 17 — where she attended CIS — before moving back to the US for college.
"As a Third Culture Kid, my experiences are definitely different from a lot of my other peers in Chicago who have gone to local schools in the US — they have more stuff in common, like stores and places that they all know of, and they are able to relate to each other on that level," she says.
It's a journey that has inspired a deep sense of self-awareness in Rowan; she is intent on learning and helping to correct the misconceptions about Asian culture perpetuated by the COVID-19 pandemic.
Rowan shares that while she identifies with being Asian American, many people actually perceive her to be caucasian at first, and she is aware of the privileges associated with that in the US.
"I also have a different perspective from a lot of the Asian Americans that grew up in the US and are ethnically Asian, because they have experienced a different culture from me growing up. I think these are important distinctions to note.
"With that being said, the racial discrepancies that exist in the US was something that I knew slightly about [before coming here], but it's different when you experience it for yourself, especially when you are a woman."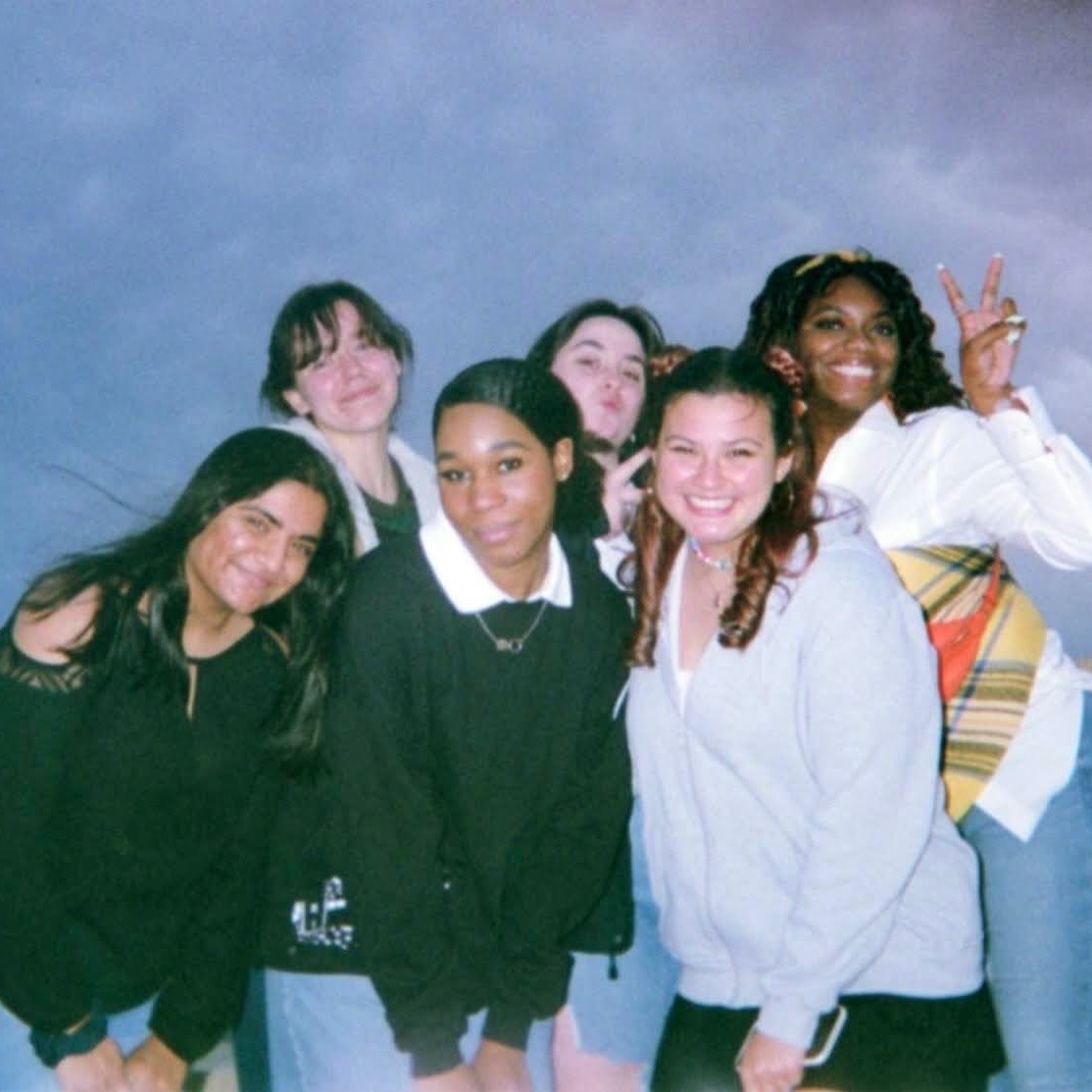 Rowan mentions the times when she's been verbally harassed or cat-called in Chicago, which she firmly states is not something that should happen to people in general.

"A person's outward appearance is not a true indicator of their intrinsic personality. This is why I feel so passionately about understanding why people want to learn about Asia or how their experiences have shaped them, and why I became involved in social research.
"Looking at how policy can adjust to different cultures and environments, being sensitive to those factors, and being accommodating to them so that the policy can actually be successful, is how I became interested in social research and public policy," she shares.
Raising her voice for change
It comes as no surprise that one of the things Rowan enjoys most about Chicago is the city's political rallies and protests, as "that's where young people get to have their voices heard". Before the pandemic, she attended events like the International Climate Strike, which gave her the chance to listen to people who are most disenfranchised by international climate issues.
On campus, Rowan participates in community campaigns with Student PIRG, a non-profit organisation that facilitates student-led social initiatives. She has worked as a coordinator for a textbook affordability initiative by connecting Loyola students with librarians, executive staff and university professors as part of an action to introduce open-source education materials that they can use in place of expensive school textbooks.
Rowan attributes this drive to help those around her to an awareness of the socio-economic and civil rights issues faced by different communities, a cognisance that stayed with her since her school excursions with CIS.
"I feel that it's important to pay it forward to those who are socially isolated or discriminated against just for their skin colour or predetermined condition, factors that inhibit them from being successful. I want to be as equitable as possible, to really understand these distinctions, and work towards a world where those factors don't prevent people from being happy in their lives."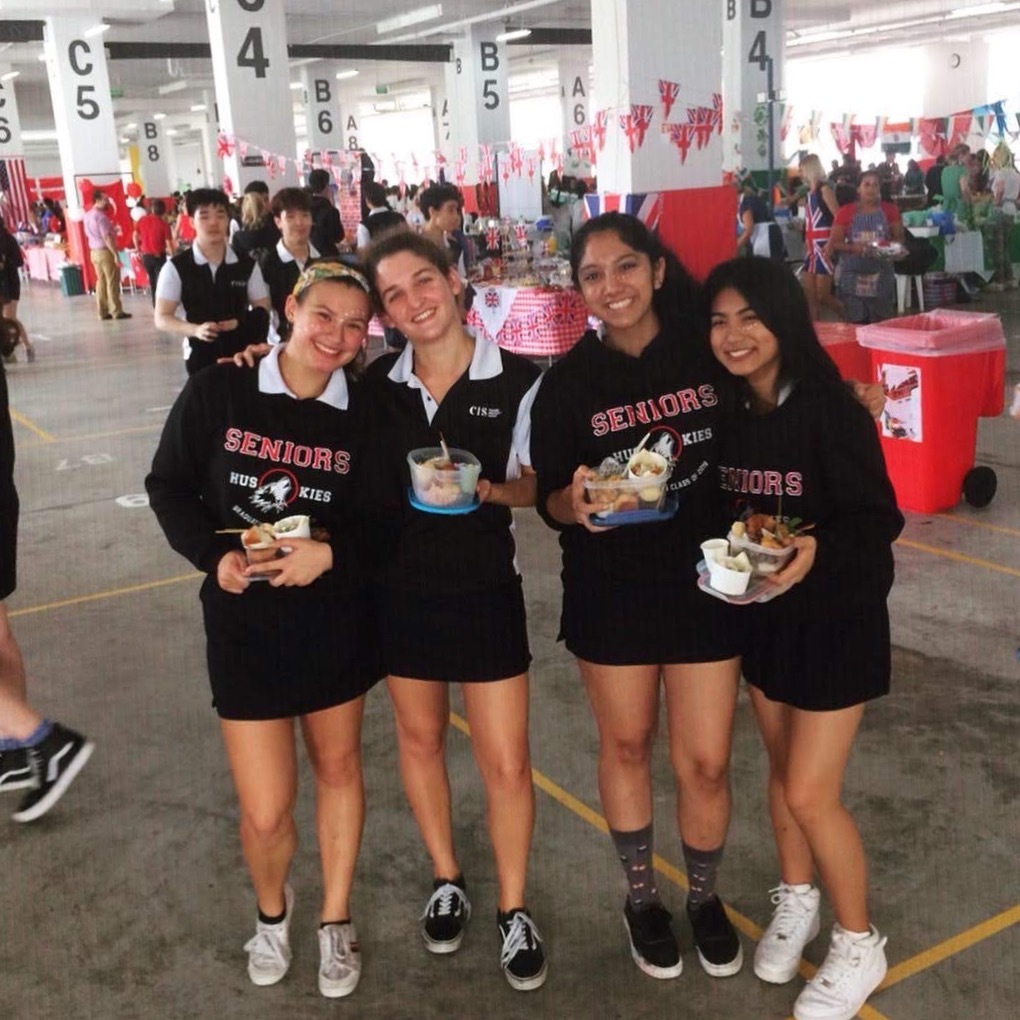 Embracing life as a university student in Chicago

Managing school assignments, internships and making time for personal development in a post-Covid world can seem daunting to many new university students, but Rowan has been able to adapt to the intense curriculum since starting university two years ago, thanks to the self-management skills she had picked up during the IB diploma programme.
"I know some of my peers who went to local high schools sometimes struggle with the amount of content that we're given on a weekly basis, just because a lot of it involves individual time management. Having that structure at CIS and being familiar with it has definitely been beneficial to me in college."
She adds: "Building my resilience is something that has really helped me since high school as well. For things that are challenging to me, I have learnt that I just need to put my head down and work really hard towards my goals. And knowing that I have a goal helps too."
One takeaway from her experience so far, says Rowan, is the importance of making connections with professors and teachers at university. "As grading is really subjective in university, you have to let your professors know if you are struggling, or ask them questions about the course material. They are really there to help you learn."
Besides tips on how to cope with the workload, she also has some sage advice for CIS graduates starting their first year at university. "Being one of the few international students from Asia on campus, I initially felt like I couldn't relate to people as much. But the people at Loyola are very friendly, and they were actually really interested in my experiences across the globe. I've had really good conversations with people trying to learn more about Singapore. This is something that has helped me be more confident about my identity."
She continues: "Meeting as many people as you can, acknowledging their backgrounds and letting connections happen organically is the best thing you can do. A lot of people force relationships in their first year of university because they want to make friends and have a new outlook, but that is something that will happen naturally."
Rowan's top tips on managing stress
Exercise is a good de-stressor: "I feel more lethargic on days when I don't go for a run."
Bullet journaling: "Putting aside time to journal how I'm feeling and reflect on how the month has gone."
Talking to people: "I have friends that I talk to in Chicago, but I do make it a point to touch base with my friends from CIS overseas, just to see how they are doing, especially during a pandemic."