Student voice
20 Mar 2020
A school tour from the eyes of a grade 8
Photograph by
Siddharth S, grade 7
When you arrive in a cab, you will first walk into the wonderfully designed atrium. A physical representation of the international part of the school. You should also be able to see the 2 flights of stairs heading up. Once you climb those stairs, you will see the library. Two storeys filled with all the books that anybody from senior kindergarten (SK) all the way to grade 12 would want. If you turn right, you enter the David Foster theatre. All of the most important shows, plays, and assemblies take place there.
Another one of the school's pride and joy is the swimming pool. The swimming pool is designed to have depths that range from 1.4m to 1.8m. There are lockers and changing rooms. In fact, the changing rooms are some of the best looking toilets in the school. Just this summer, the school renovated the swimming pool by cleaning it, adding fresh new diving boards and removing some fences that make it easier to access the swimming pool.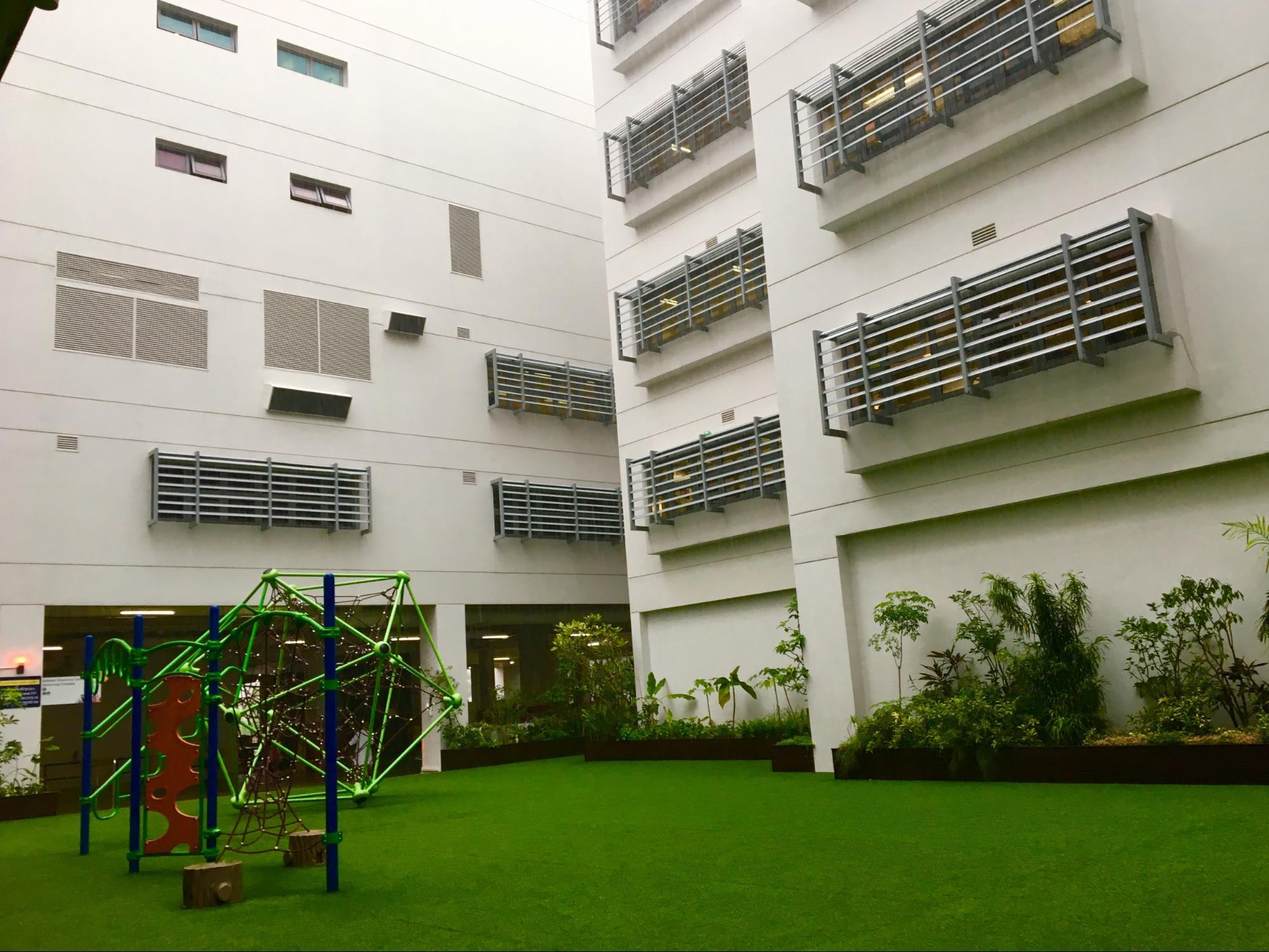 The school also has an Outdoor Discovery Centre. The place is meant for kindergarten students and is full of swings, slides, scooters, a sandpit, and a mud pit. If you travel to the highest level of the school, you will find the school's tennis court. The tennis court is used for practice, for PE lessons and just for fun.
Last but not least, I have to mention the humongous gym. This gym is usually divided into 3 or 4 parts with the help of huge screens so different groups of people can use the space at the same time. Sometimes the gym is used for bigger assemblies such as the colourful UN parade that takes place during Uniting Nations Week. The UN parade represents all the nationalities of students studying at CIS. As each nation marches through the gym, music related to that particular nation will be played. The parade starts with Canada and ends with Singapore.