Student voice
30 May 2019
Floris W., alumnus 2018: "I want to be able to play a part against global warming with my career"
By
Lucile Jaillais, Communications Specialist
Photograph by
CIS Communications
What have you been up to since you graduated in June?
Over the summer, my family and I moved back to the Netherlands together. Just three months ago, I started my bachelor's degree in International Business at Maastricht University, and so far, I'm really enjoying it.
What made you choose this field?
It actually started with my dad, who's currently a business consultant: as far as I can recall, I've always wanted to do something similar. For a while, I was thinking about doing an economics degree, but I felt like there's a point where it gets too mathematical. In grade 11 and 12, I spent a lot of time with Mrs Anthony, my Business and Economics teacher, and her teaching made me realise that business, rather than economics, was what I was into.
I was keen to move back to the Netherlands to study, and in grade 12 I met with my university advisor Karel de Cock. My meetings with him reinforced my ideas of an International Business degree. Together, we shortlisted the universities that may be a good fit for me. Then, last year while I was in the Netherlands during October break, I visited their campuses in Amsterdam, Rotterdam, Tilburg and Maastricht - which was the one I wound up choosing. I am pretty happy where I am now, I feel like I am on the right track.
Now that you are back in your home country, do you miss the international aspect of living overseas?
Well, Maastricht's international business classes are taught in English, and about 50% of the university students are not Dutch so that's not too different from what I am used to. It's perfect actually, as I really wanted to stay in an international environment - because you're bound to meet people you wouldn't [meet in local environments] otherwise.
I have spent more than half of my life overseas (in China and Singapore), and although I enjoy being back in the Netherlands, I'll definitely consider moving abroad again later. It feels like you experience so much more than you would by just staying in your comfort zone, and there are many more countries that I have had a chance to visit or experience yet.
The great thing is, that with this bachelor's degree, we're required to spend one year abroad, so that's something to look forward to.
What are your favorite memories at CIS?
To be honest, CIS has been my favorite school so far. I used to be shy and somewhat socially awkward, yet I felt accepted in the community as soon as I joined. CIS really made me - and everyone in general - feel like we were part of this great big community.
My favorite time of the school year was UN Week, where you familiarise yourself with other cultures and get to know your friends better. On a daily basis, my favorite moment of the day was the lunch break! You just got to chill and unwind, and spend some quality time with your friends. Being in the student council in grade 12, as well as being a grade representative, were great experiences. I also joined the 'Green Machine', which triggered my interest for environmental matters. I keep some fond memories of the teachers, especially Mr Westall, a design and technology teacher, when I was in grade 7. He moved to TK, but I remember his openness, and his interactive classes.
I know you're just beginning your life as a student, but where do you see yourself in ten years?
At this point, I can definitely picture myself working in business, probably management or marketing, or maybe human resources. I want to make sure my career path will allow me to interact with people, and not just stay behind a computer all day.
In terms of the field, I would love to work for a company that deals with, or at least cares about, environmental issues. It can be as simple as implementing sustainable practices, using green energy, or encouraging stakeholders to play their part in sustainability. I believe that if one big business does its part, others will follow, and I want to be part of that movement.
My P2 (personal project) was about carbon dioxide emissions, and the Green Machine made me realise that my generation has to do something about global warming now, before it's too late. The Netherlands, like its neighbour Germany, is a country that takes environmental issues seriously so I believe this would be a great place to start my career in this sector.
What would you say to students graduating this year?
Make the most of your time at CIS, and enjoy the company of your friends while you are all still at school, as you may not see them again soon. Cherish the time spent together, and don't worry too much about IB, it will all fall into place eventually.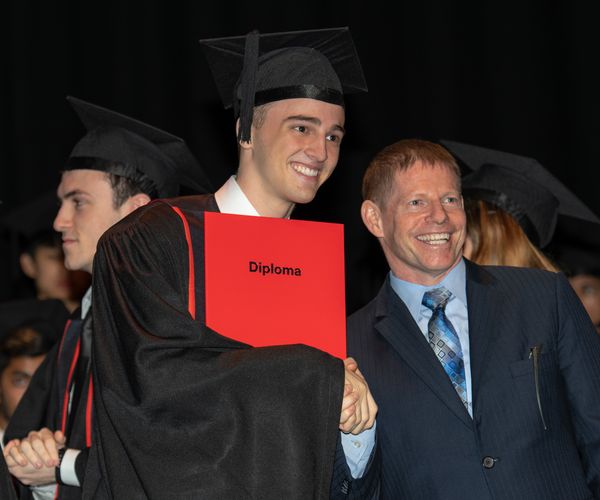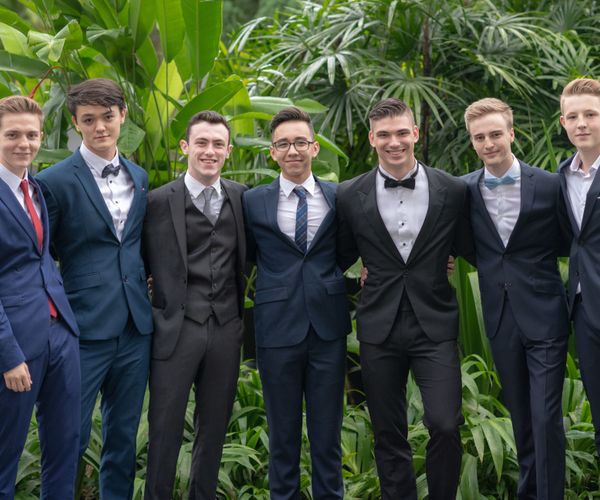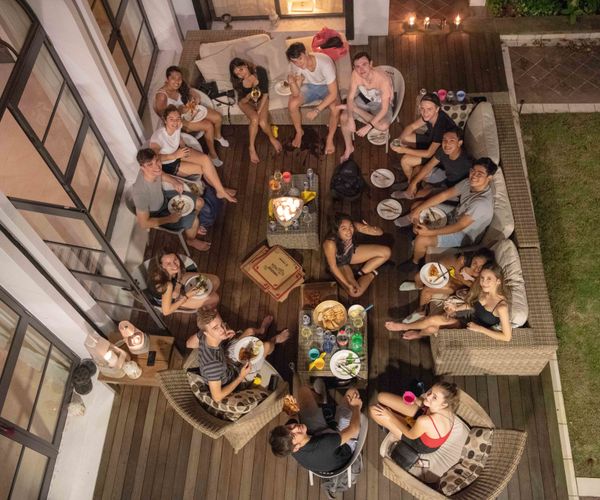 1 of 3