Celebrating Day of the Dead at CIS
By
Maria Isabel Lluen, primary Spanish subject lead (Lakeside)
Photograph by
CIS Communications
There is no better way to learn a language than through the context of its customs and culture. This is exactly what Lakeside Spanish language acquisition students were doing on 1 November as they celebrated Dia de Muertos (Day of the Dead), a Mexican holiday that honours loved ones who have passed.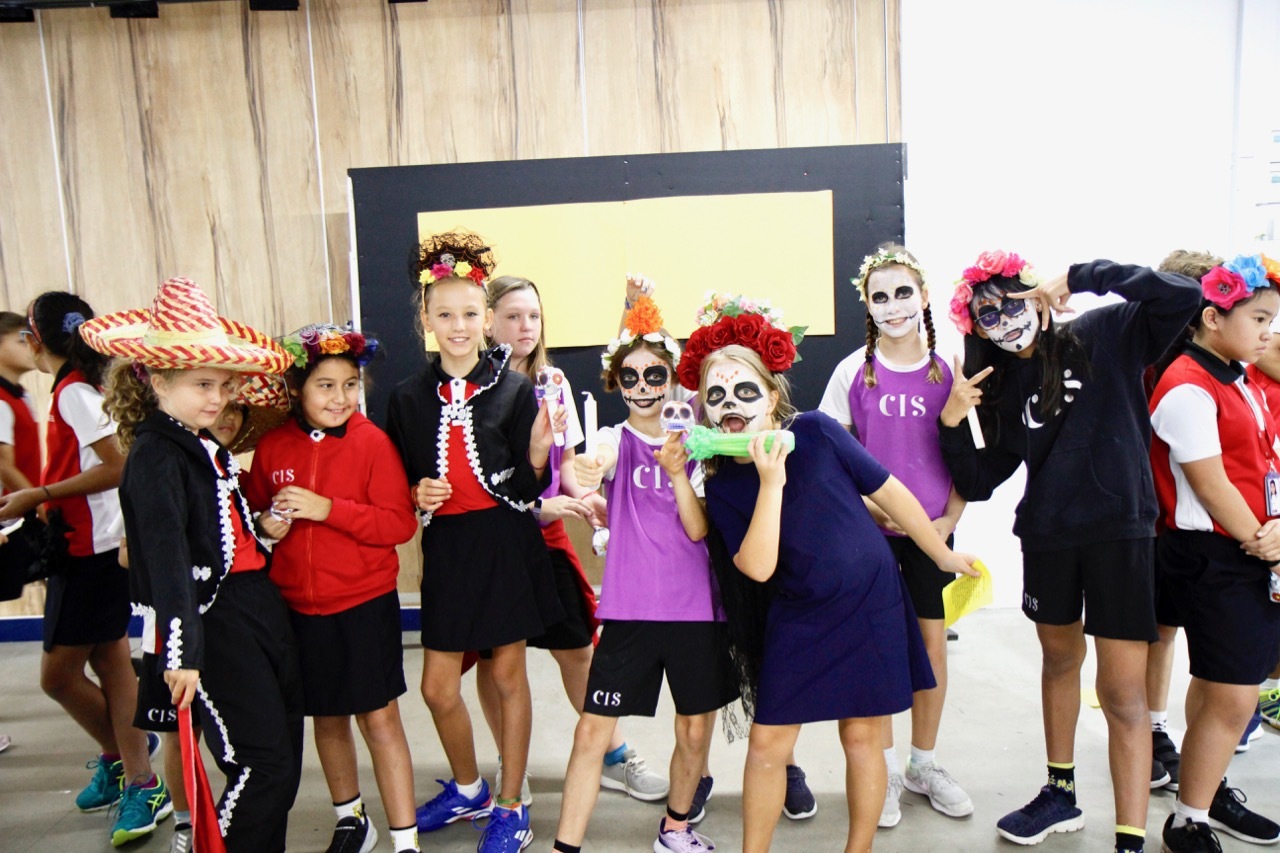 Dressed in Mexican costumes, students greeted the CIS community as they arrived at school, and then hosted a typical Day of the Dead parade that included some classic Mexican tunes (Cielito lindo', 'Llorona', 'El jarabe tapatío', and 'La Cucaracha) performed on the violin by Mr Robert Choi and his students.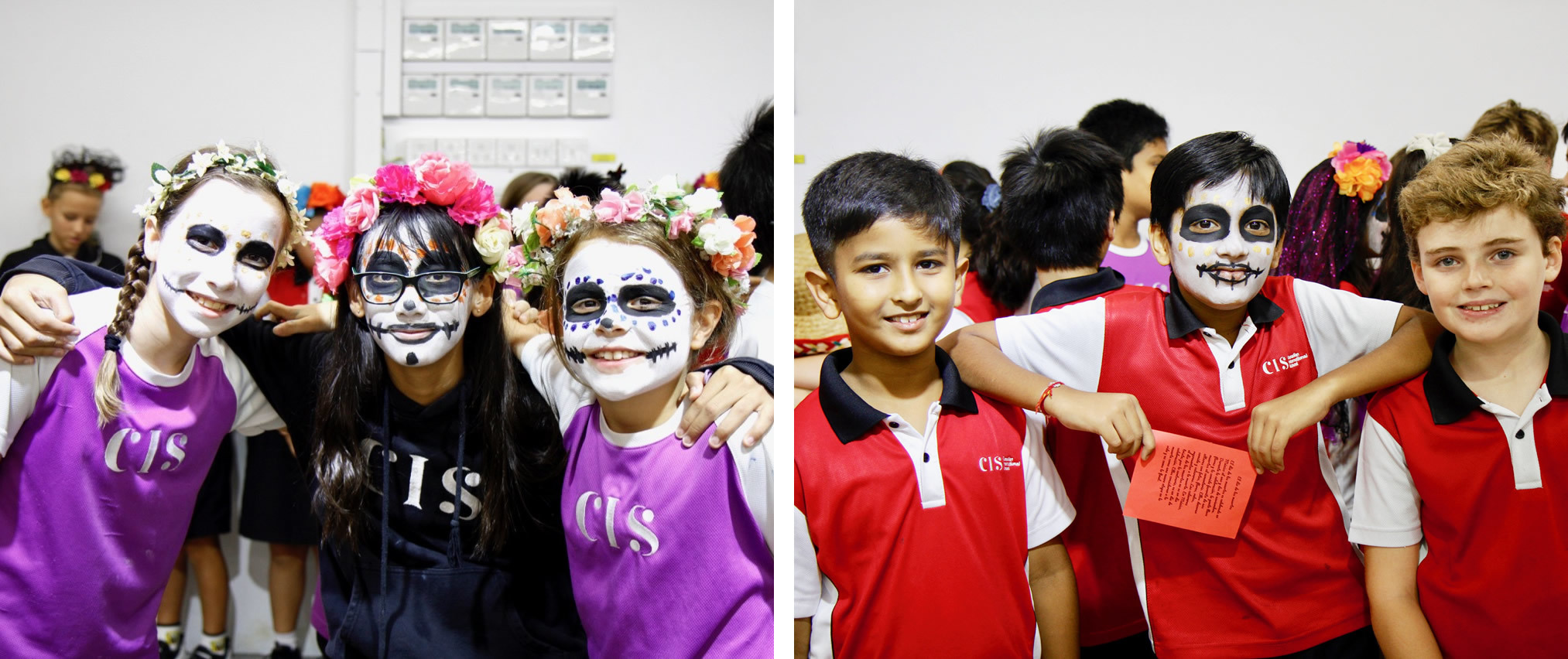 A mini workshop run by the Singapore Mexican Association later in the day gave students the opportunity to taste traditional 'pan de muerto' (a type of sweet bread), and make sugar skull makeup and 'papel picado' (decorative paper craft).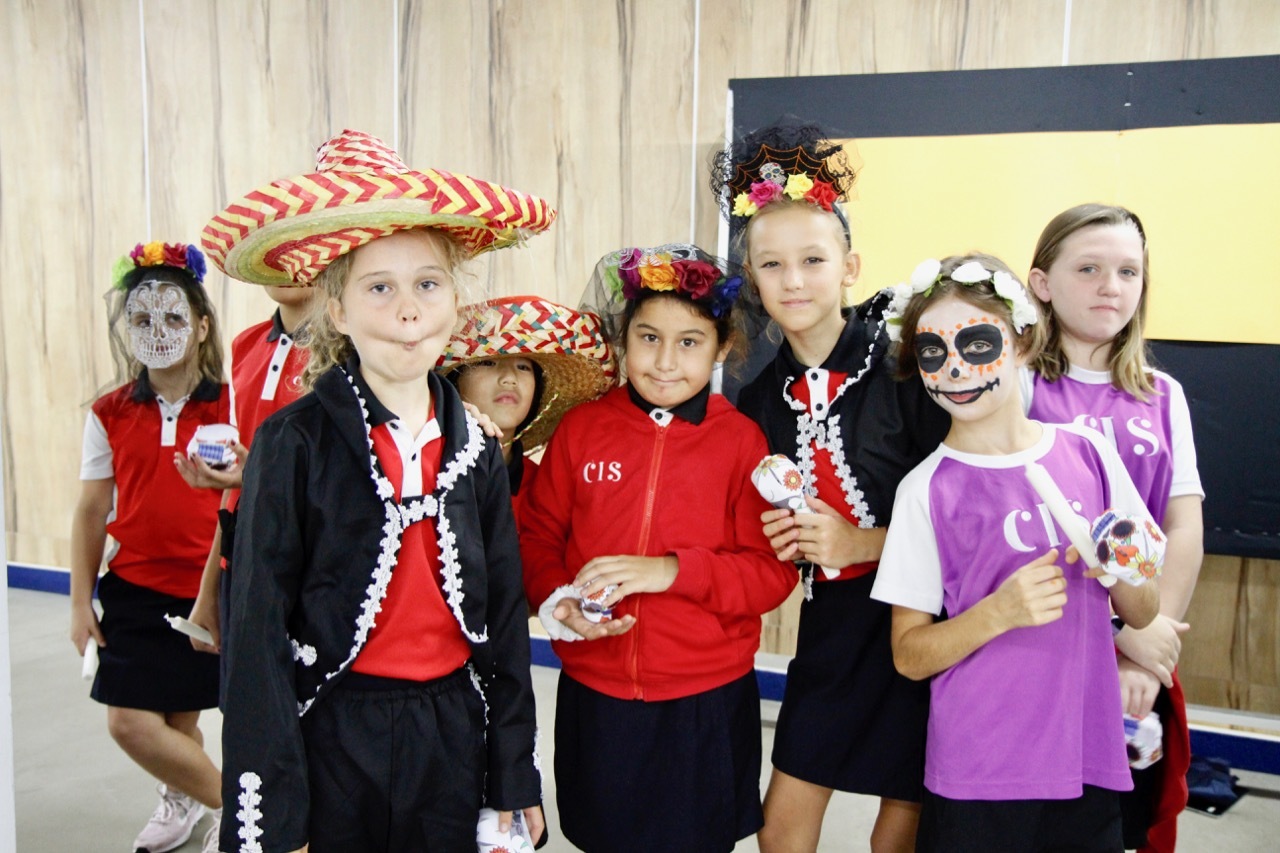 This memorable cultural celebration was not just fun. It created some memorable opportunities to learn about Mexican culture, as well as some new words, expressions and ways of speaking.