A 'Creepy' author session at TK
By
Stojana Popovska, TK teacher-librarian
Photograph by
CIS Communications
TK recently hosted a special virtual guest, well known picture book and graphic novel author, Aaron Reynolds. Aaron is the award-winning author of books like Nerdy Birdy, Carnivores, Caveboy Dave and Creepy Pair of Underwear! - popular with primary aged children. Although the beloved creator of Caldecott Honor–winning picture book 'Creepy Carrots!' wasn't able to visit our TK campus in person, our grade 3 students were able to interact with him, and meet his cat Daxter, over Skype!

Once we were online, Aaron showed students around his working space and even introduced his writing buddy, his cat Daxter. Aaron spoke to the children about the writing process, and discussed everything from the obstacles every author faces to the ups and downs you experience as you go through the story publishing process. It was really beneficial for students to hear more about writing from an author's perspective.
Since students had been reading Aaron's stories and exploring his website during library time, our Skype session provided us with the perfect opportunity to ask Aaron a few pertinent questions (ones they'd worked on over a few weeks)!
To end this exciting session, Aaron read us two of his stories: 'Creepy Carrots!' and his newly published book 'Dude!'. The students had a blast and they are definitely looking forward to more of his new books to come!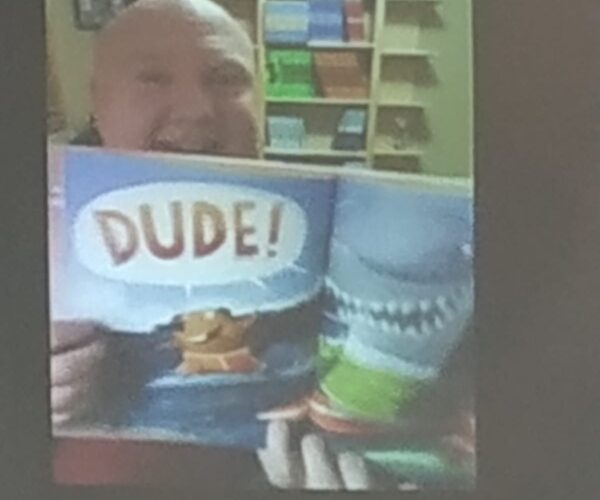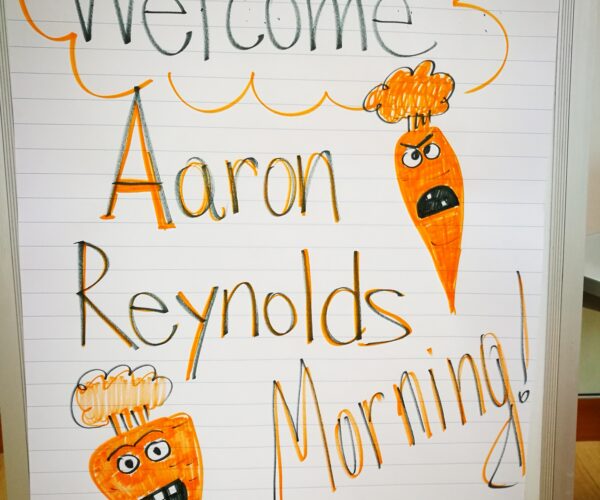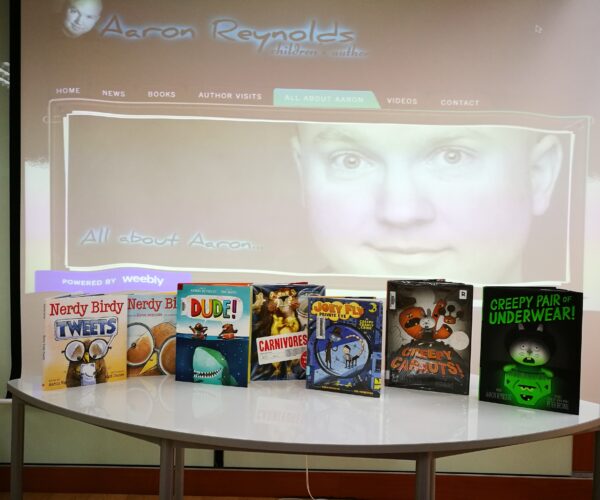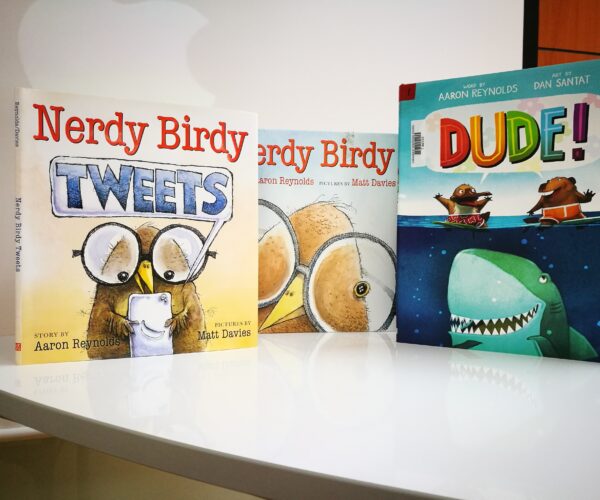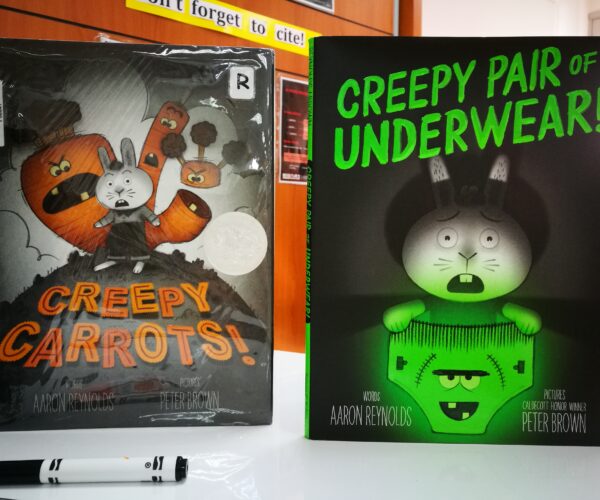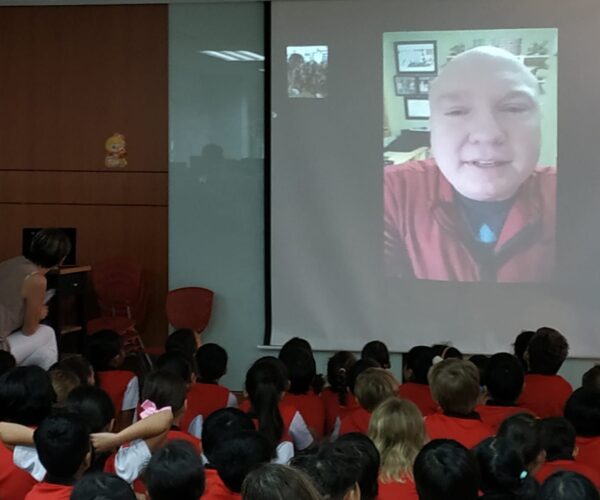 1 of 6