True grit
By
Denton Jones, Interim Head of Sports
Photograph by
CIS Communications
Congratulations to our 14U boys' basketball team and coach Cody Graham on their recent undefeated season in division 3 of the ACSIS (Athletic Conference of Singapore International Schools) league. Although our team was strong enough to compete in a higher division, we were placed in division 3 because of league placement rules.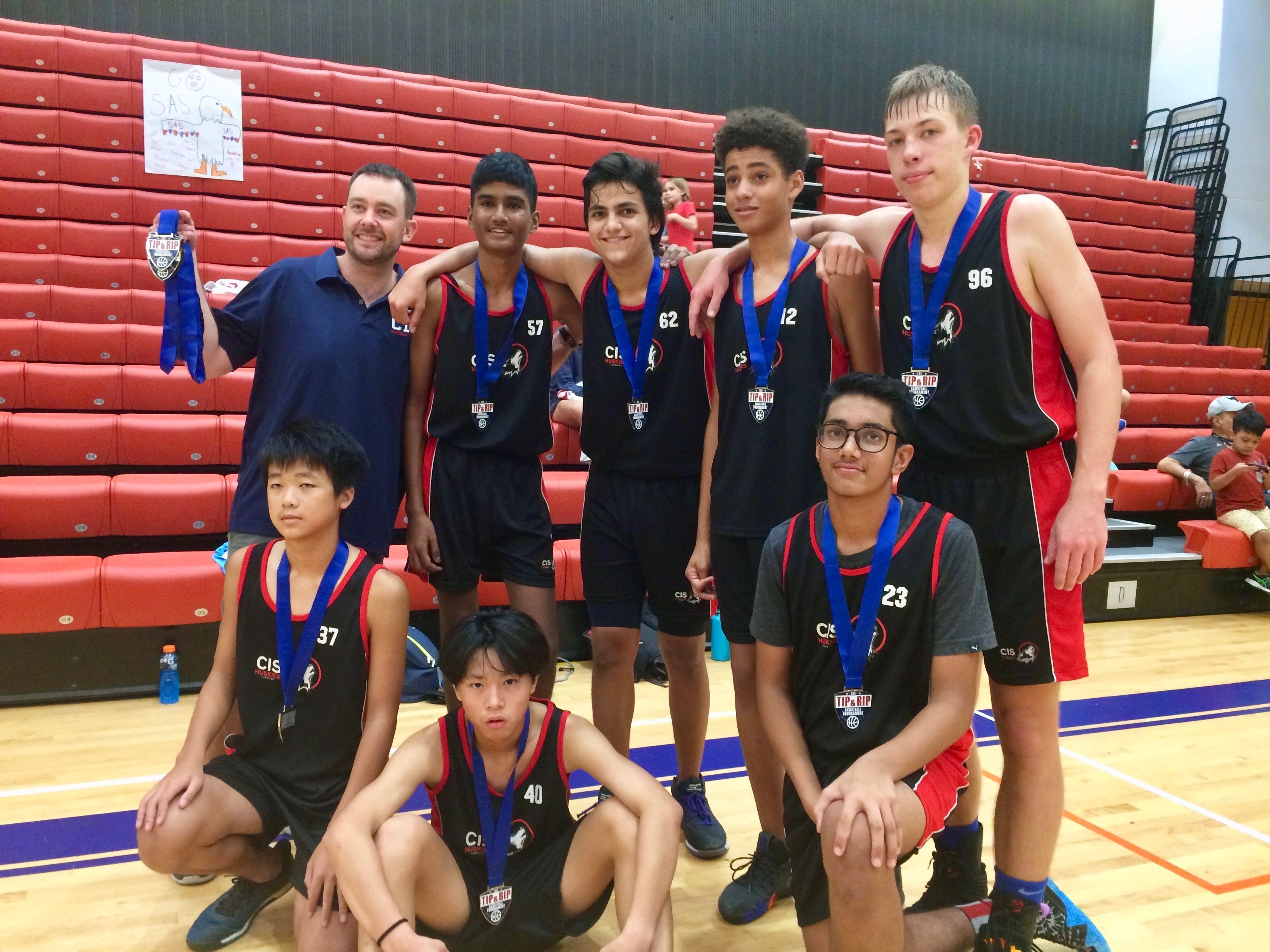 The team played exceptionally well all season. We were undefeated in all 7 league games, and our average margin of victory was a whopping 23.4 points. Our closest game was one where we finished with an 18 point victory, and three of our seven season games had to follow the league "mercy rule", meaning we had to stop keeping track of the score once we were ahead by 30 points.
When we received the invitation to compete in the SAS (Singapore American School) season ending tournament, we jumped on the opportunity to provide our team with some tougher competition. The tournament saw athletes from top local and international schools, across all ACSIS divisions.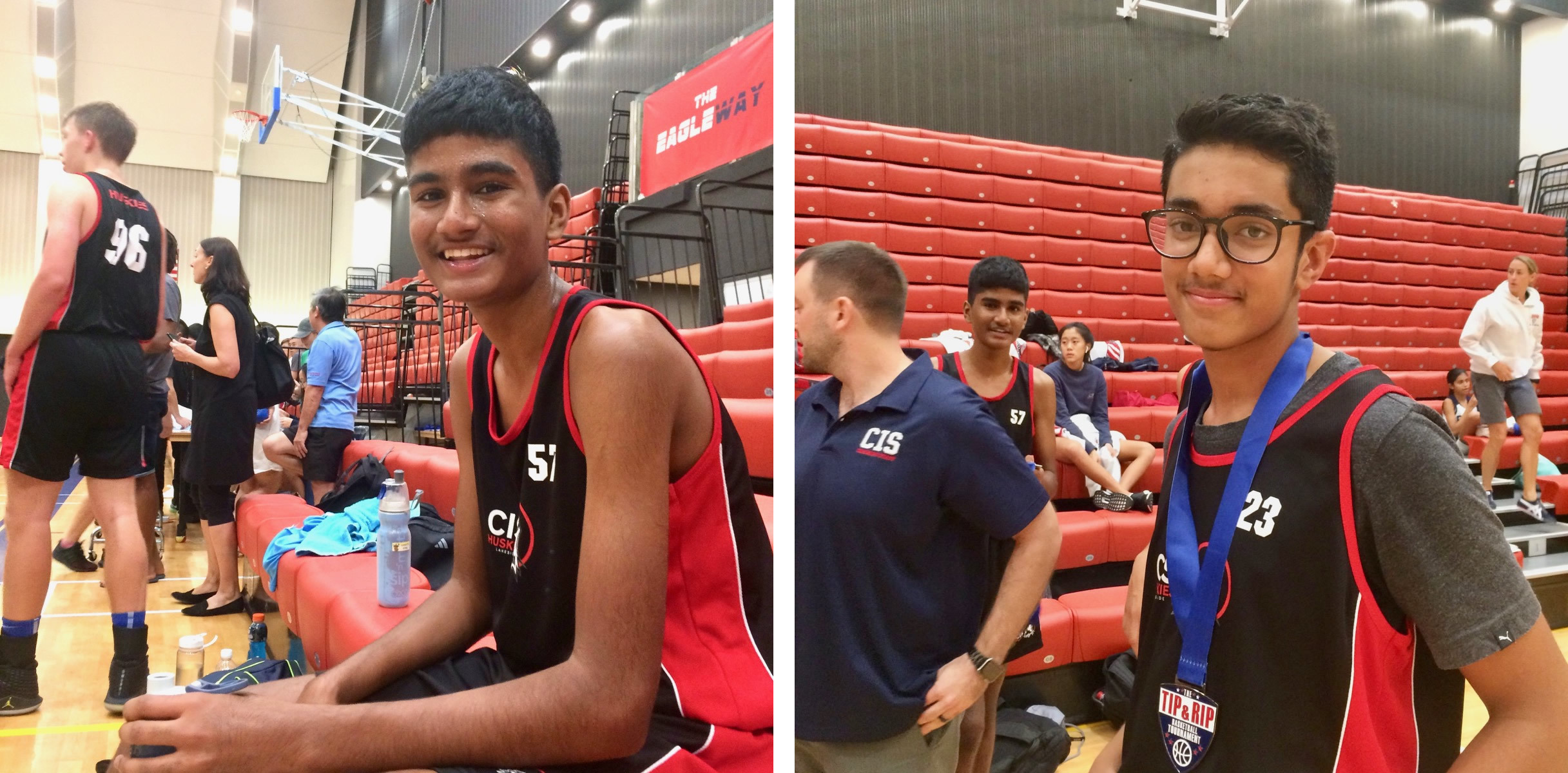 On the way to the finals, we defeated the ACSIS division 4 undefeated league champion GEMS World Academy and Presbyterian High School. In the finals, we faced St. Joseph's Institution International (SJII), the ACSIS division 2 undefeated champion. SJI dominated division 2 of season 3 similar to how we had dominated division 3.
Due to some scheduling conflicts we only had 7 players in the final game, and one of them was battling sickness and another one had a hand injury. We got out to an early lead but with few substitutes our team began to tire and in the second half SJII built a 10 point lead with about 3 minutes to go in the game. It was the first time our team had faced adversity all year, and I was eager to see how they would respond. They tightened up their defence, and SJII didn't score another point. We scored 9 straight points to close the game, but fell 1 point short, losing 35-36.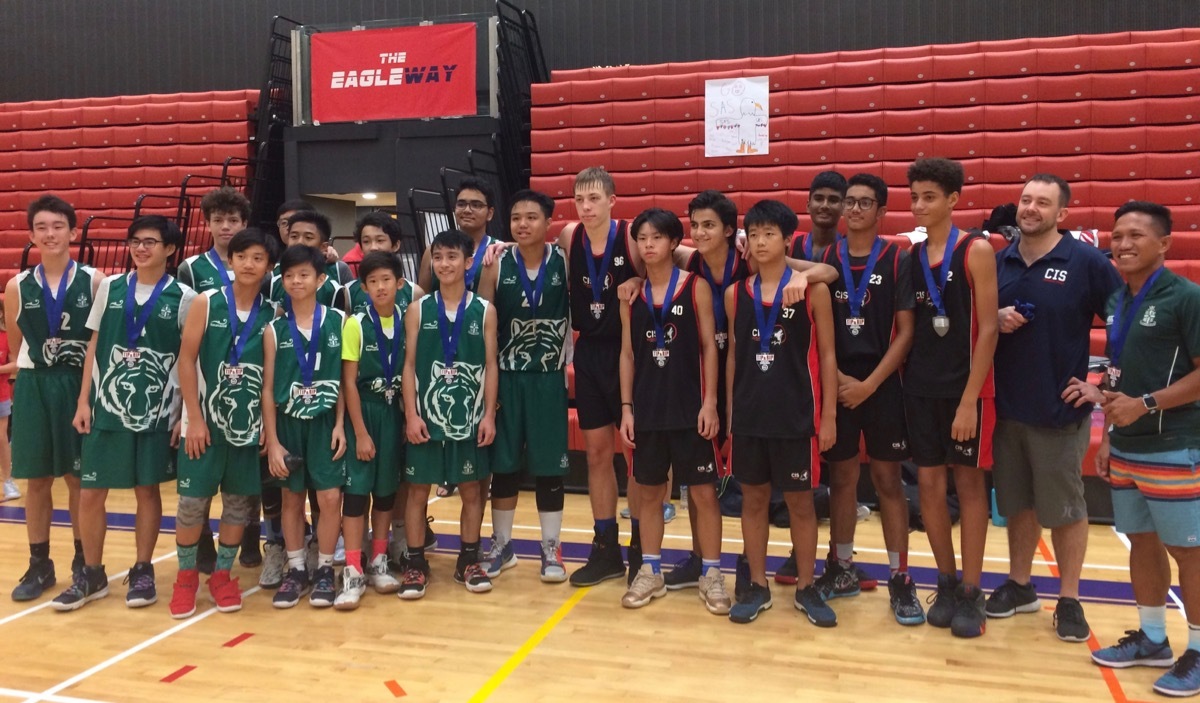 "Life is 10% what happens to you and 90% how you react to it" - Charles Swindoll
I was more proud of the team in their defeat, than in any of their victories this season. Being down 10 with 3 minutes to go and the other team having the momentum, it would have been easy to quit. Instead, our team showed grit, determination, and played through their fatigue and pain. Although they fell short of their goal, they learned some valuable lessons and created memories that will last much longer, and benefit them much more, than a gold medal.
Congratulations again on a great season boys. Go Huskies!