TK's Aline clinches silver at international rhythmic gymnastics competition
Photograph by
Mariya Muzychenko
TK's Aline has done it again! This time, she qualified to participate in the 2nd International Rhythmic Gymnastics Competition UAE Cup and came away with a silver medal.
The competition, which took place in Dubai from 18-20 November, saw nearly 300 gymnasts representing 33 delegations from 17 countries. With notable honorary guests like World Rhythmic Gymnastics Championships winners Vlada Nikolchenko and Khrystyna Pohranychna as well as a masterclass training session with Aleksandra Soldatova*, it was one of the most prestigious gymnastics events of the year.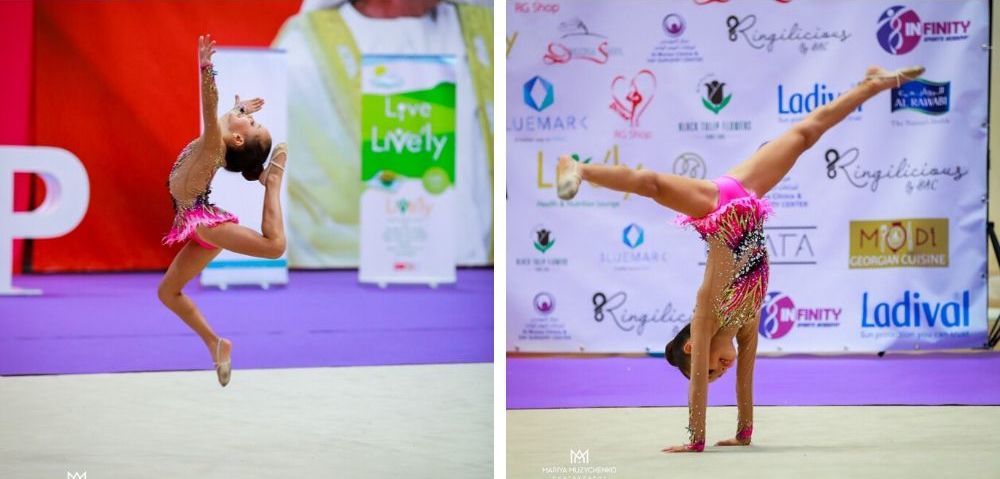 Like other competitions Aline had participated in, it was a nerve-wracking experience. But thanks to her amazing coaches at KGA, Aline was able to remain calm and put on a beautiful performance that seamlessly incorporated the new techniques she had recently added to her routine.

It was a long wait for the results after that, but it all paid off when Aline was called to the podium because she had won silver in her age category and placed 7th out of 42 participants overall in her category!
Aline's mother, Wehda, told us, "we're extremely proud of what Aline has been able to achieve so far, and she's now more determined to continue pursuing her passion and partake in more international competitions."
Congratulations, Aline. We can't wait to see what you will accomplish next in 2020!
*2018 World All-around bronze medalist, 2018 World ribbon champion, the 2016 Grand Prix Final All-around champion and the 2016 Russian National All-around champion