Sharing is caring
By
Caitlin Richardson (Integrated art specialist) and Hetty Boon (PYP coordinator)
Photograph by
CIS Communications
In a unique rework of the "How we express ourselves" unit of inquiry (UOI) to put arts in the driving seat, integrated art specialist Caitlin Richardson got a group of grade 1s to produce a play from scratch. From writing the script and designing their own props and scenery (like fabric murals), to putting together a sound team to create sound effects, these students did it all from start to finish.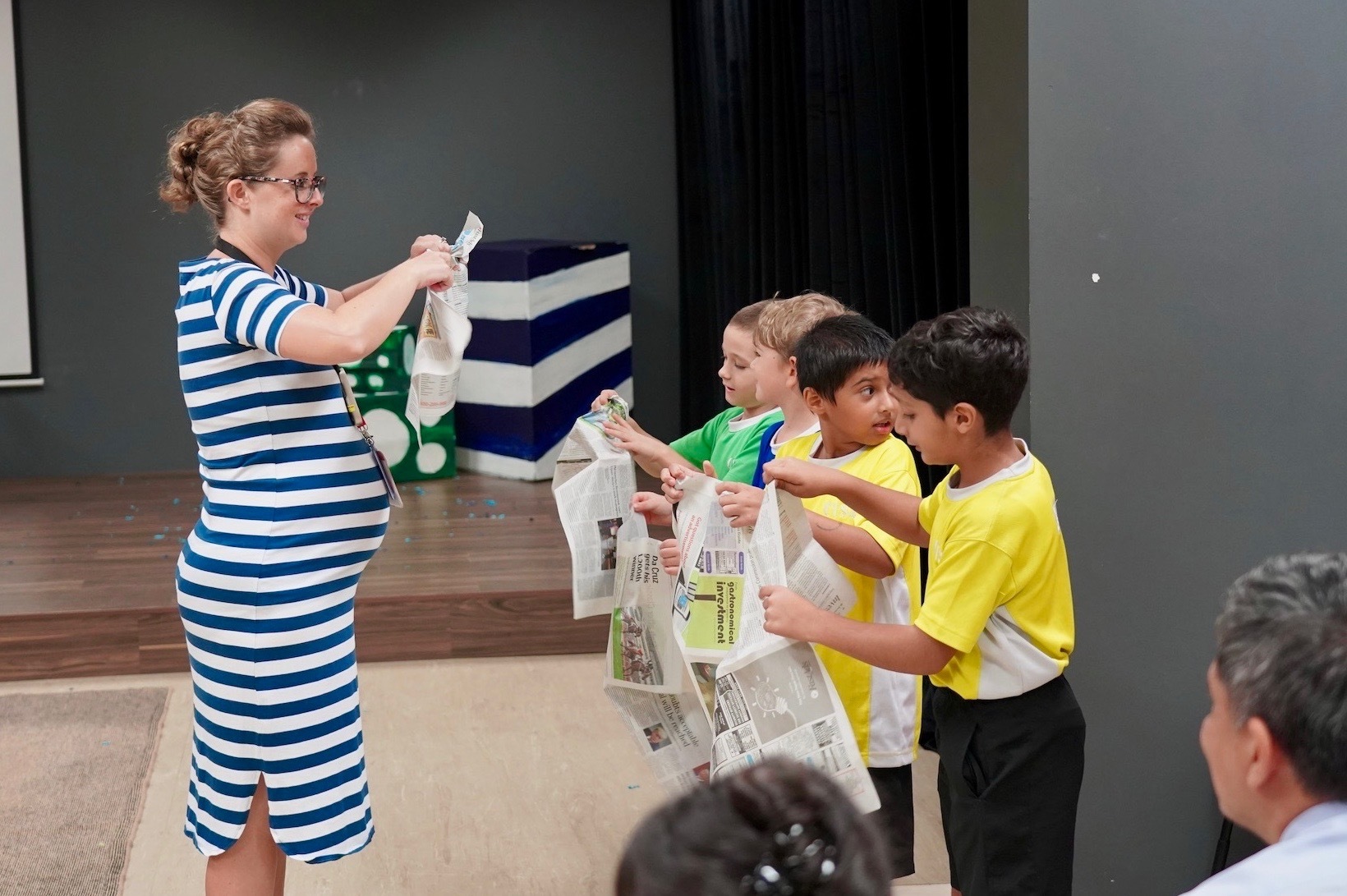 During this process, Lakeside's grade 1 students developed attributes embedded in the IB Learner Profile and learned how to effectively communicate their ideas. But most importantly, students were eager to spread the importance of "sharing is caring" as part of their action.
Conceptualisation
In previous years, this UOI always had a focus on storytelling. But after reflection, we decided to work collaboratively with teachers and subject specialists to make the unit as conceptual as possible. This makes the unit easier to apply and understand across multiple disciplines. At the same time, it provided the students with voice, choice and ownership over their learning and performance.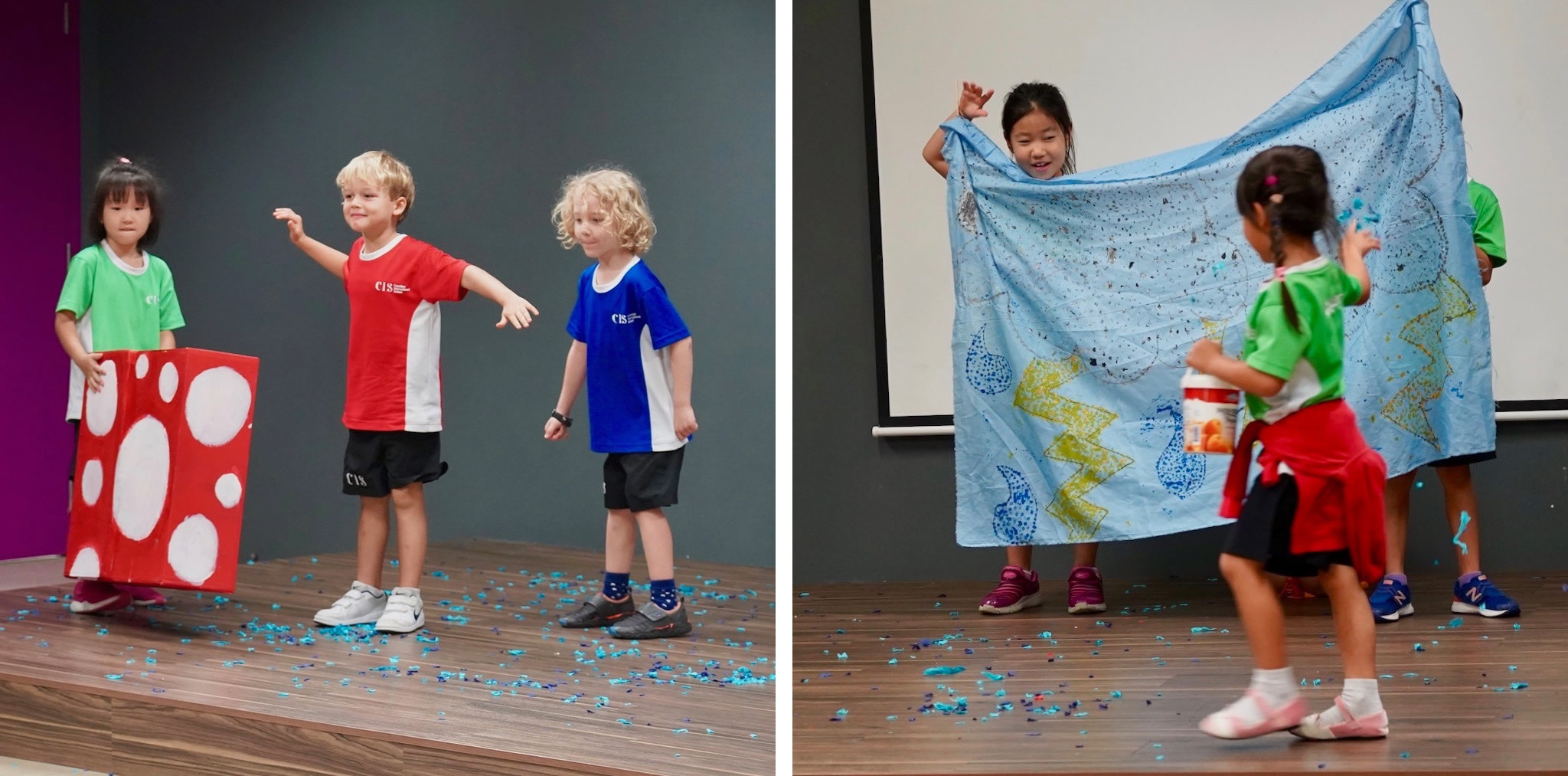 Caitlin first helped the grade 1 students understand the central idea before she worked with each class to define the concepts and problems that one may encounter when writing their own plays. The students did an excellent job as they made their own personal connections to the central idea, which can be seen in the ideas that were presented in the play performance and script.
The students worked tirelessly for 2 months. They created characters, the storyline, scenes, dialogue and action - all of which became their connections to the unit through effective communication. During the writing process, the students also chose a couple of IB learner profile attributes to incorporate into their play because they realised that effective communication works hand in hand with the IB Learner Profile attributes like being caring, communicators, thinkers, risk-takers, reflective and open-minded.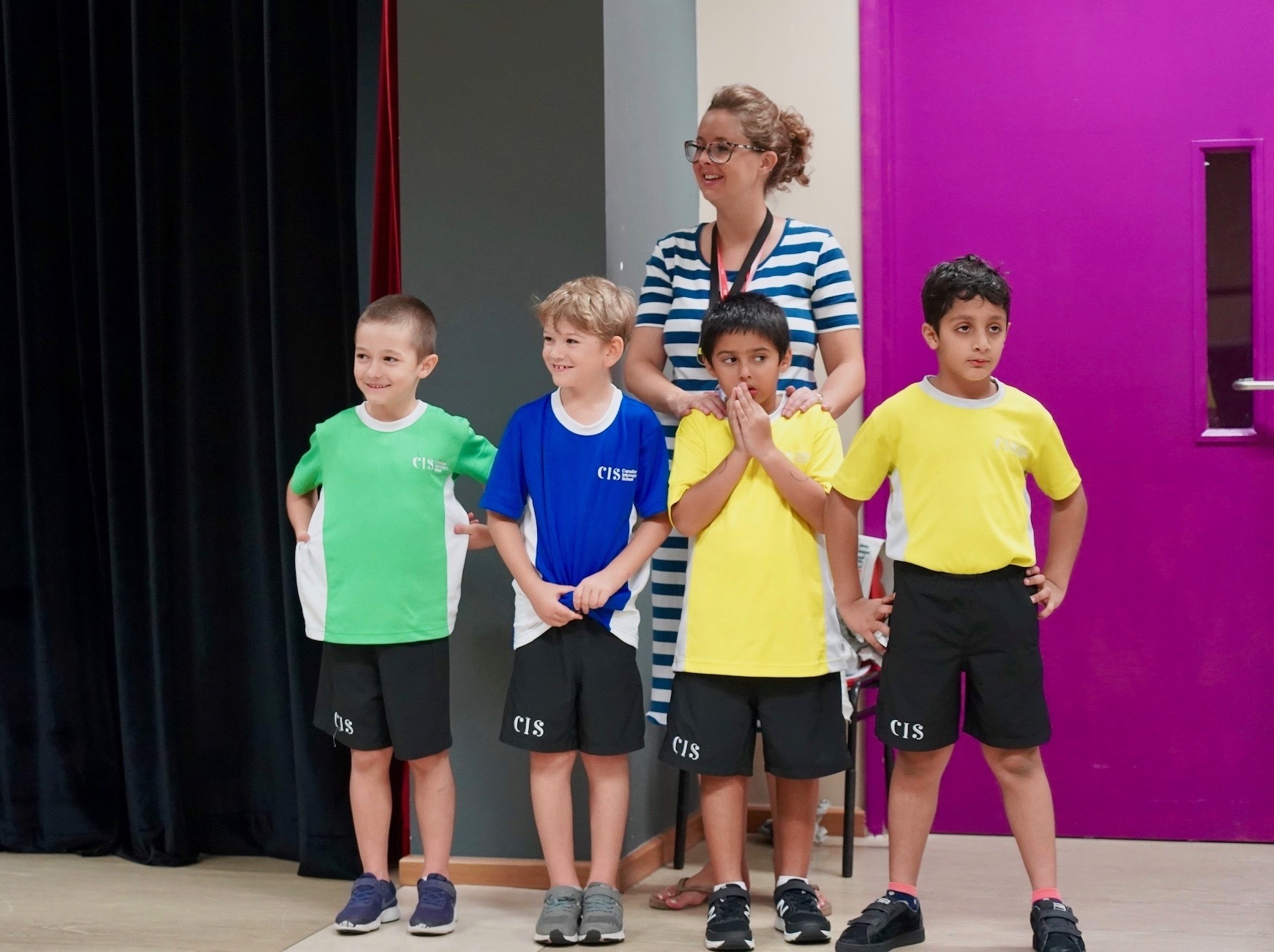 Transdisciplinarity
As the grade 1 students prepared for their play, important lessons were taking place in other curricular areas as well. With their classroom teachers, the students had the opportunity to carry out inquiries into what it means to be caring and answer their own related questions. These independent inquiries led students down the path to a range of understandings which they then presented to their friends and parents through the play.
At the same time, students used their creativity and art skills to design their props and scenery for the stage. Using their knowledge of what it means to be caring and the characters they had chosen, the students decided that the props should represent presents because they understood that being caring is like presenting a gift to someone.
Developing gross motor skills was also a key part of their performances. Students worked hard to master body and facial expressions, and also used their voices to convey their messages.
Action and reflection
After the plays had been performed, the students continued to speak about the importance of being caring. The students' self-reflections showed a deep understanding of this action as well as their learning process and development during this UOI.
We are extremely proud of their students and very impressed with the huge support shown by their caring parents who all came to watch the plays on a working day.
Thank you and 'watch out Broadway, here we come'!