Shakespeare in music
By
Athalya Salim, TK music teacher and musical director
Photograph by
CIS Communications
As the music director for TK's annual Shakespeare production this year, "All the World's A Stage – An Ode to Shakespeare and Macbeth", my task was to compose music for dialogues and soliloquies* written by Shakespeare for "Macbeth". Transforming Shakespeare's soliloquies into music might not be the easiest job but the grades 4-6 choir took on this challenge as a team and were instrumental in helping to compose most of the music.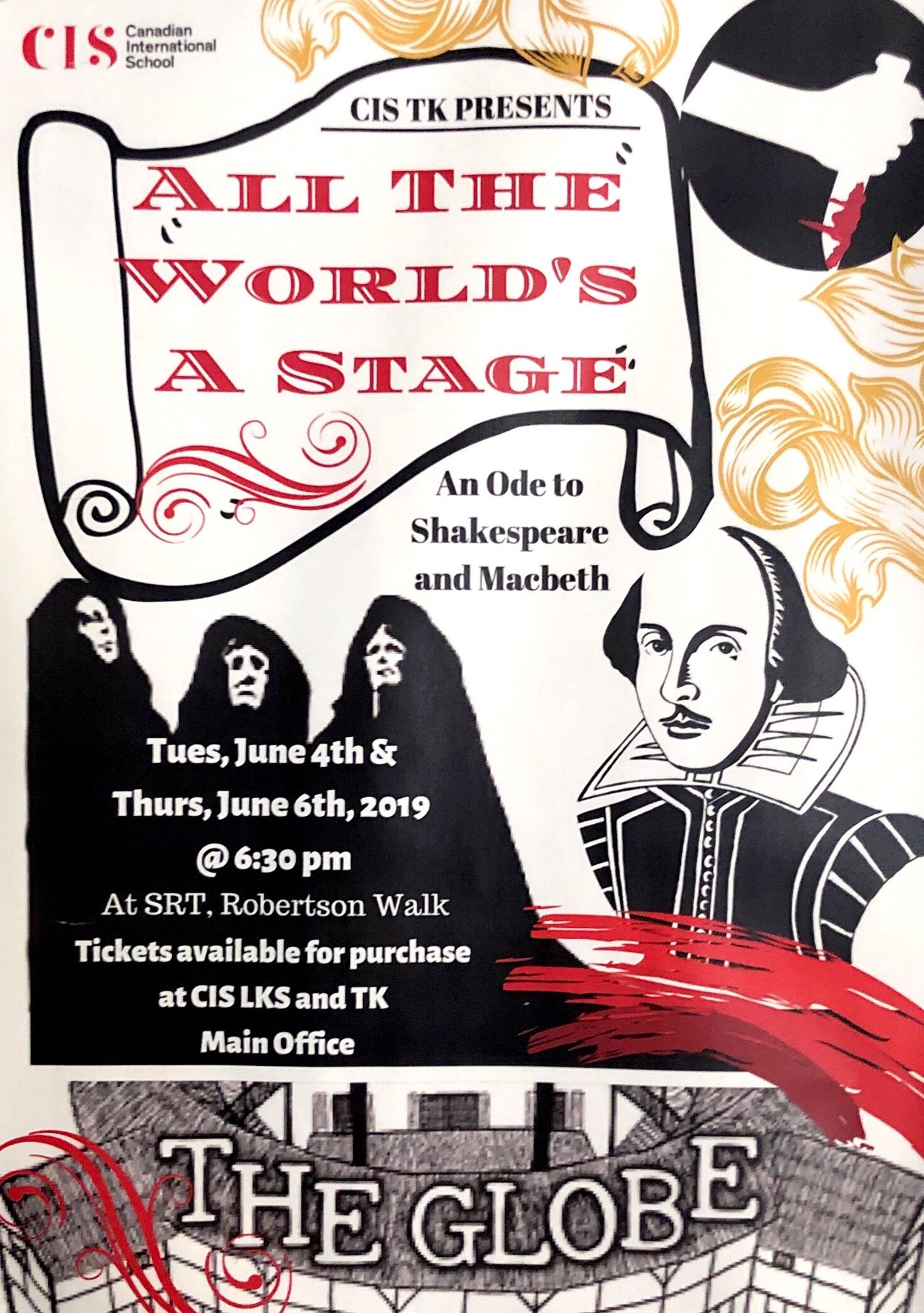 First, we analysed the emotions conveyed by the script and brainstormed about musical effects, orchestration and instrumentation. Creativity flowed as we set the ambience, which prompted some of the students to make several useful suggestions. For example, one of them suggested adding a canonic effect and harmony to our composition.
Another student recommended getting inspiration from Scottish bagpipe music for the narration about Scotland. It was wonderful to see everyone working hard as a team; it was not just me and them but us.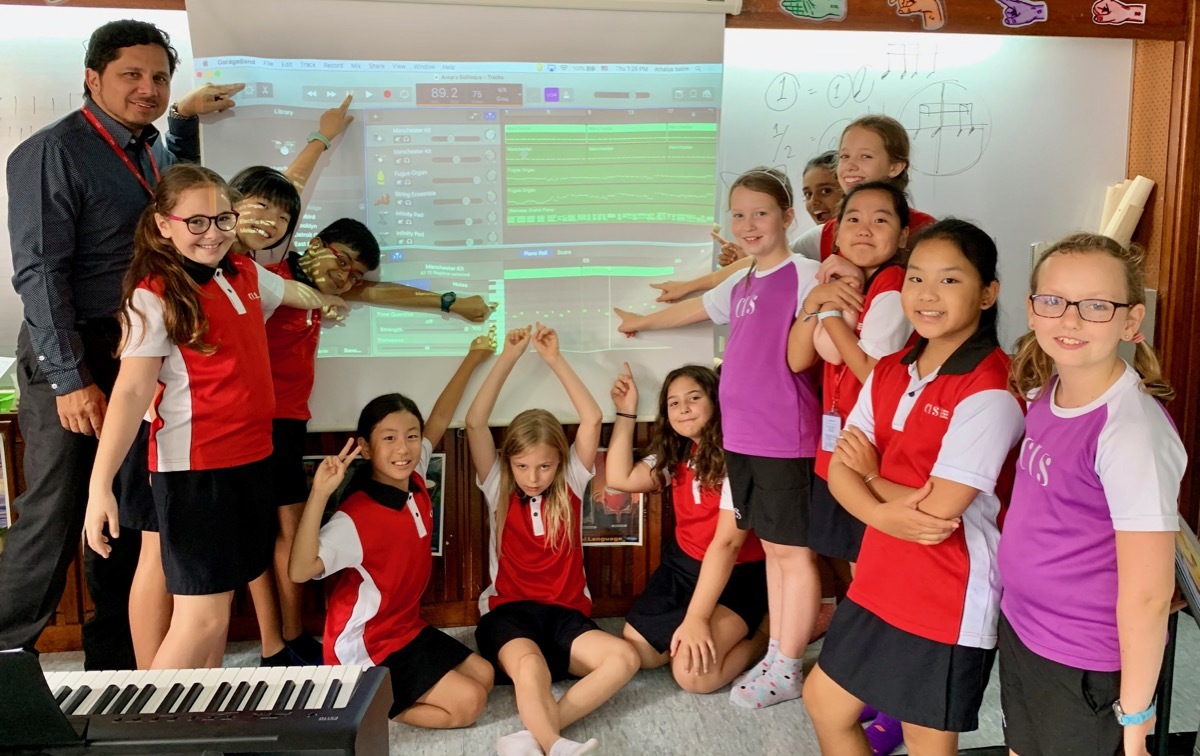 One of the five soliloquies that we transformed into a musical piece, is the scene where Macbeth was racked with guilt after killing Duncan: "Whence is that knocking? How is't with me, when every noise appals me?" The students chose an intense melody to accompany these powerful words and added suspense-filled drum beats in the background to enhance the mood.
The process of composing, arranging and singing the songs has been very fulfilling for us. Although I wrote the songs in collaboration with Ms Tatiana Myroshnychenko (CIS parent), there were invaluable contributions from all choir students. In fact, the student input and enthusiasm encouraged me to break out of my musical comfort zone and do what I had initially thought was impossible!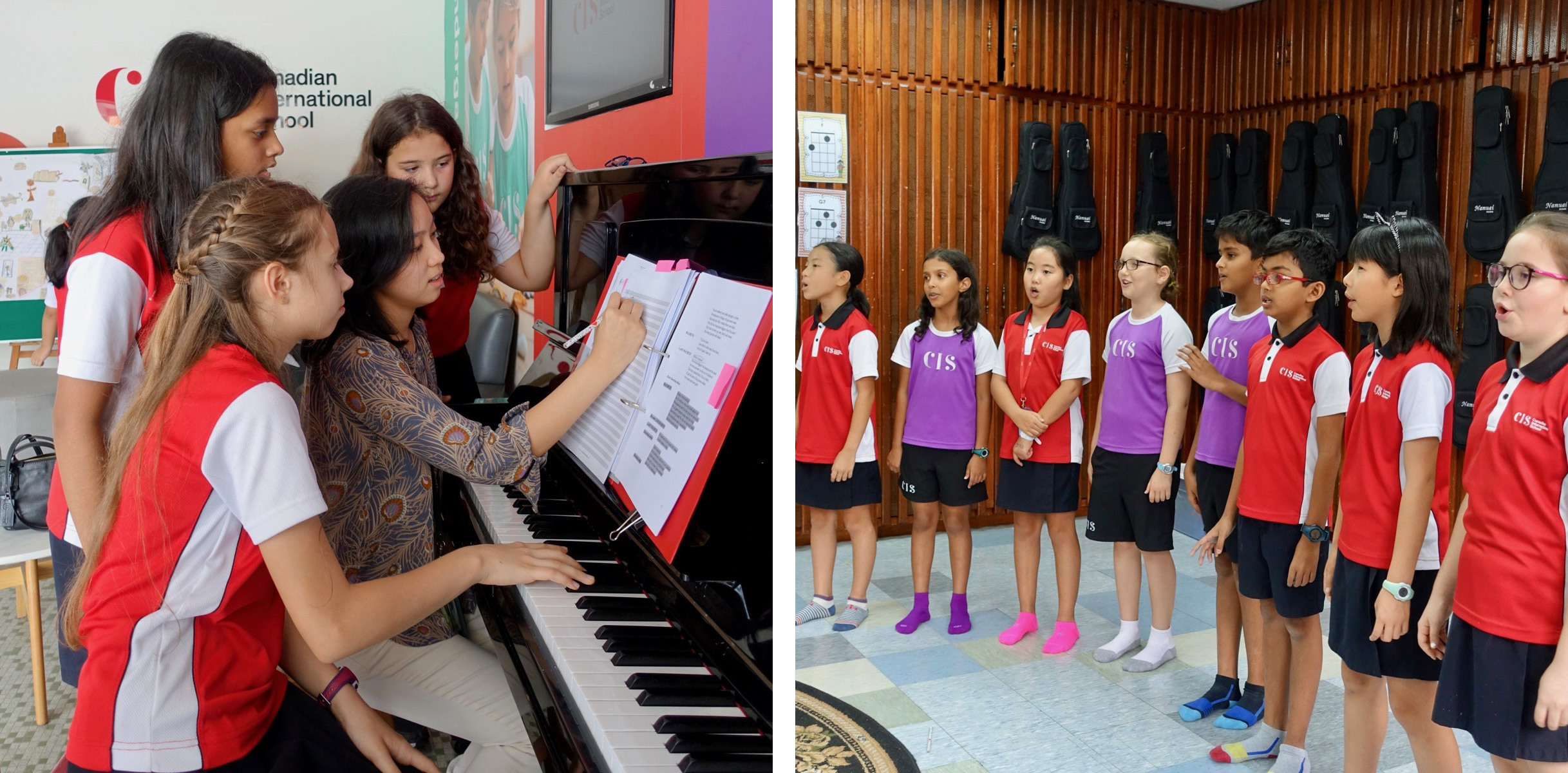 We are also very grateful to Mr Egmond Boon for his expertise in sound and recording. He helped us tremendously with instrumentation and creation of all instrumental tracks for our tirades using "Garageband" (a music creation studio on Mac).
We are excited to share our music with you, so do get your tickets for our upcoming show on Tuesday 4 and Thursday 6 June at the Singapore Repertory Theatre (SRT). Tickets are on sale outside the TK library and main office for $20 (adults) and $15 (students). Get them before they're gone. A big thank you also goes out to SRT for this wonderful opportunity. Funds raised will go to SRT-supported charities that make education a part of every child's life.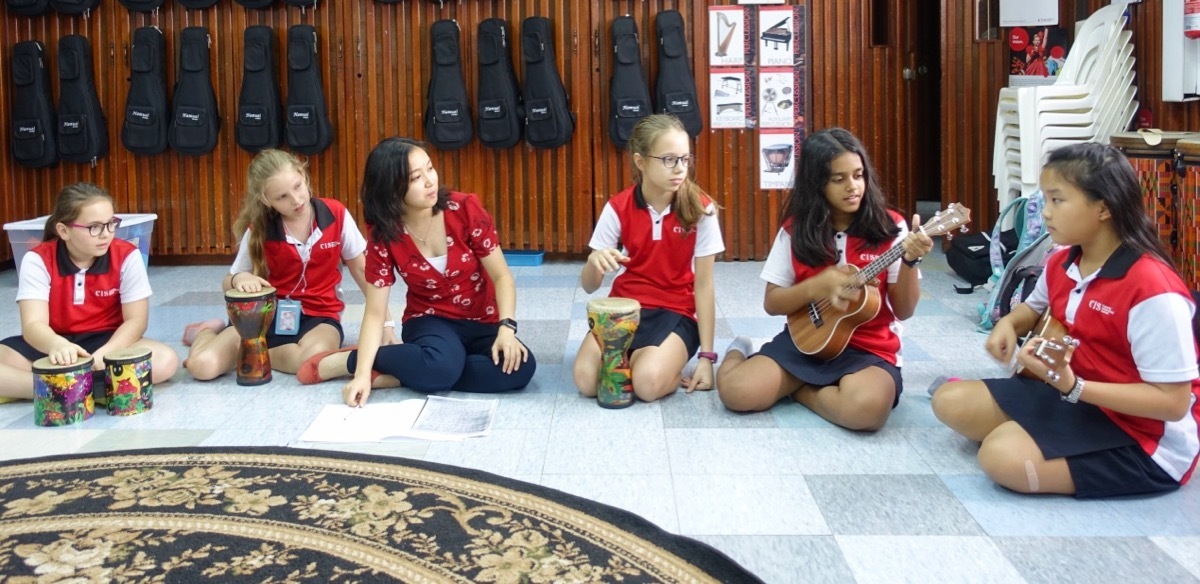 Please show your support for our young cast of 60 students in grades 4 to 6 by attending the show. This amazing musical honours the Bard's life and 400-year legacy by showcasing his famous play "Macbeth". To come or not to come is not the question! We look forward to seeing you there!
*soliloquies - an act of speaking one's thoughts aloud when by oneself or regardless of any hearers, especially by a character in a play.