Rock and roll lives on
Music is something we all use to define, build and share our personal identity. With 30 years of CIS rock band history, it has become a tradition for secondary students to rise to the challenge and make music. We talk to self branded pop band, CTRL, members Ting Ting, Bill, Yuchen and Jason to learn more.
How did you come together to form this group?
"At first, Bill, Yuchen and I were just thinking about setting up a band but it didn't really happen until we met Jason, who is in grade 10." Ting Ting said. After witnessing Jason's musical talent, the four of them decided to form a band and the rest, as they say, is history.
The band named themselves CTRL (a name that is interesting and represents their "control the atmosphere on stage") and have performed at a range of school events including grade 6 transition day and Beatfreaked. "We were even invited to perform at the Hitmaker global academy graduation ceremony in December," Ting Ting told us proudly. "Unfortunately we were unable to make it due to a conflict in schedule."
Inspiration
As a relatively new band, CTRL has certainly achieved a few milestones. The students credit Mr Tom Anderson and Ms Ann Zellhoefer, CIS music teachers, for their ongoing support, but also told us that the newly refurbished music room plays a major part.
"Now we have a space that has soundproof walls and new musical equipment like keyboards and amplifiers. The acoustics are much better too, so it feels like we are performing professionally on stage", says Bill.
Richard Toner (grade 7 lead) said, "our student bands have been growing in strength every year with a noticeable increase in membership. There are now 9 bands with almost 50 members - easily one of the biggest CCAs at CIS! Our students are constantly challenging themselves by developing a broader and more ambitious repertoire. The new equipment and space will definitely support, encourage and facilitate this rising tide."
"Playing in a band at CIS has definitely helped us in more ways than one," Ting Ting said, "for example, it taught us discipline because we have to constantly rehearse so we can do well on stage. Our teachers' support also showed us that there is always help at hand whenever we need it. Ms Zellhoefer is always advising us on how we can improve and never discourages us from taking on a challenge.
We are grateful that the CIS community enjoys our music, this really encourages and supports our performances as music students!"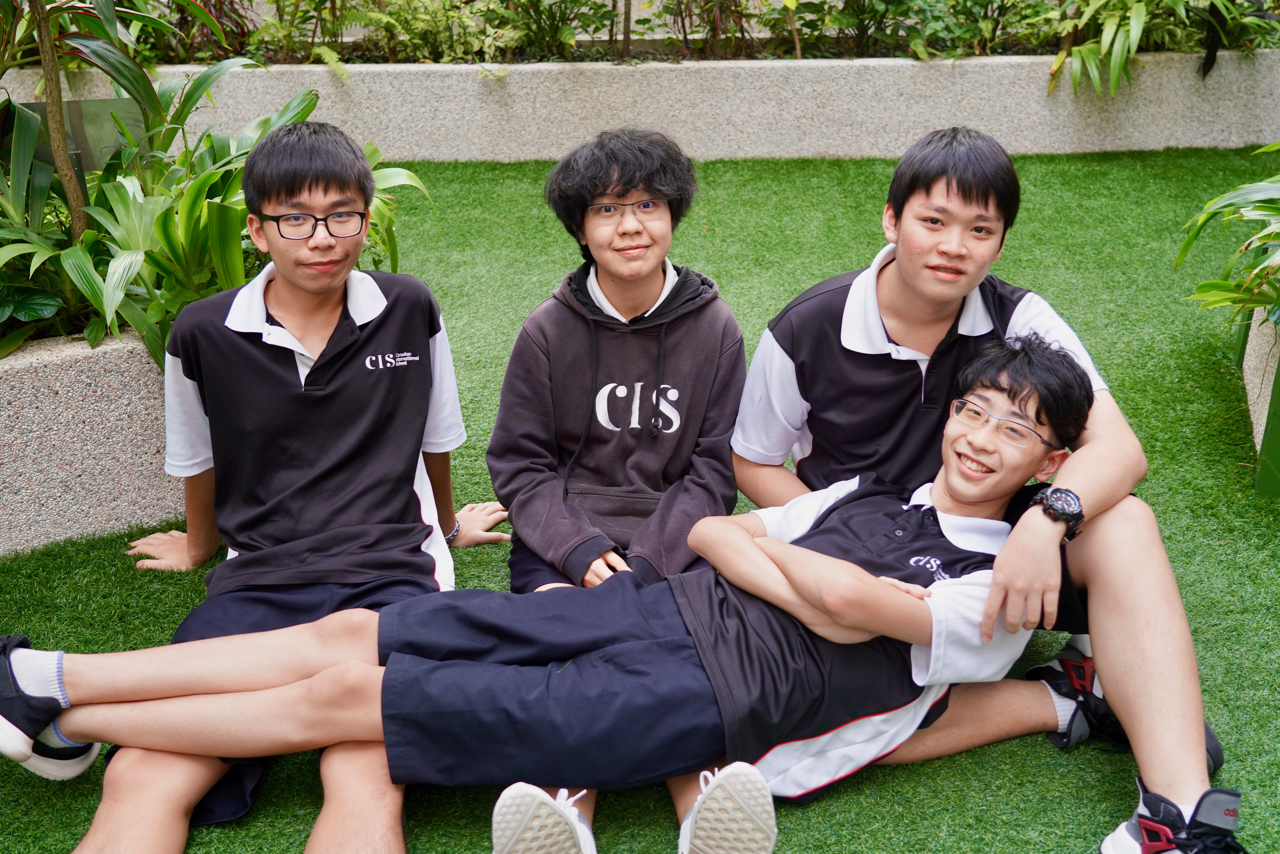 CTRL band dossier
Ting Ting Yang, grade 11: vocals and keyboard. She likes to listen to pop music, started thinking about music as a career when she was 13. Ting Ting, who wants to study modern and contemporary pop, has studied piano from age 10.

Bill Haiyao Bi, grade 11: electric guitar (bass). Bill's mum is a music teacher (chinese traditional instrument in college, professor) and she has urged him to have a music career since age 4.

Yuchen Jiang, grade 11: electric and acoustic guitar and the flute. Started playing at the age of 14, after being inspired by Mr Anderson.

Jason Wu, grade 10: drummer. Drums are very cool, however, he doesn't study music formally yet, and has many interests. Jason found the drums were really cool and easy to play. He is still learning.
Band members 1-3 are in the same advisory group and all used to be in Chinese theatre, so they got to know one another from there + mutual friend.