PYP exhibition 2021: international mindedness and critical thinking in action
Photograph by
CIS Communications
The PYP Exhibition (PYPX) is a culminating and collaborative experience that grade 6 students undertake in the final year of the PYP (Primary Years Programme). With the primary focus on the learning process, students are given the opportunity to research, document and share their understanding of an issue that is important to them.
Step 1: identifying an issue of importance
To start the process, students had to identify a local or school-related issue based on the United Nations sustainable development goals such as "climate action" or "good health and wellbeing". Over the course of six weeks, they met with mentor teachers, conducted research and even connected with experts and organisations (both local and overseas) to help them develop a deeper understanding and connection to their identified issue.
This year, some of the issues our 20/21 grade 6 cohort identified included transgender rights, lack of exercise due to COVID restrictions, mental wellbeing and more. Over at TK, students created provocational "hooks'' to represent their issue. They then made a short video recording themselves explaining why it was important to them, the people around them and the global community. Some of the projects took the shape of life-sized stuffed people, 6ft tall replicas of hotel rooms and even solar-powered buses and buildings.
Step 2: taking action to affect meaningful change
Since "Action" is integral to the PYP learning process and its overarching outcome of international-mindedness, students are expected to reflect and take action to show their understanding, apply skills and knowledge as well as contribute to a meaningful cause or stimulate positive change.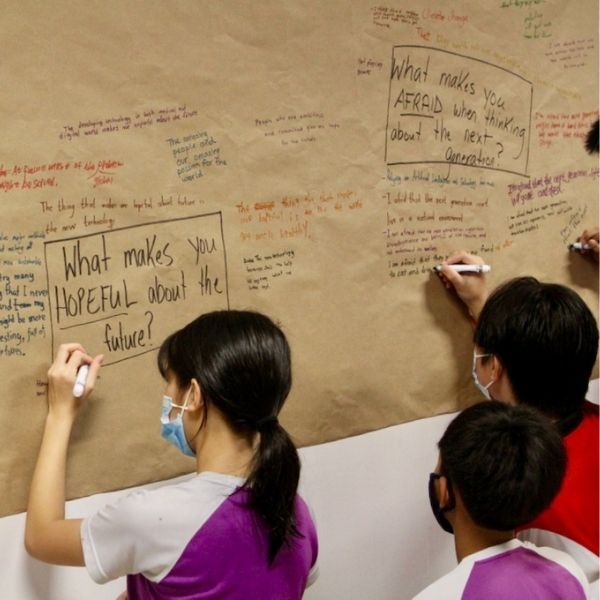 Lakeside's Chelsea, for example, got in touch with Kelly G in Canada to find out more about living with anxiety and depression. Inspired by the interview, she decided to launch the "R U OK?" initiative at CIS to raise awareness about mental wellbeing and encourage people to ask a very simple question: "Are you ok?". It's a well established initiative in Australia, her home country, so Chelsea thought that it would make a positive difference at CIS. R U OK? will become a schoolwide initiative next year led by the SWELL department and our primary and secondary counsellors.

Creating an open and safe forum for her classmates was Chelsea's primary objective. "I made a suggestion to my grade 6 teachers that I'd like to promote positive mental health and I asked my classmates to check in with each other regularly," she says. "It's not about solving problems; it's giving people the opportunity to share their emotions especially if they are feeling anxious or stressed. This is especially important in Singapore where people don't talk about mental health as openly as in other countries."
Other noteworthy examples included James who shaved his head during a live presentation for parents to raise awareness of cancer as well as Anaiya, Olivia and Zaynnah who held "mindful recesses" (before the new COVID restrictions kicked in) to help guide their fellow grade 6s on relaxation and meditation. Raya, on the other hand, focused on creating awareness for ovarian cancer.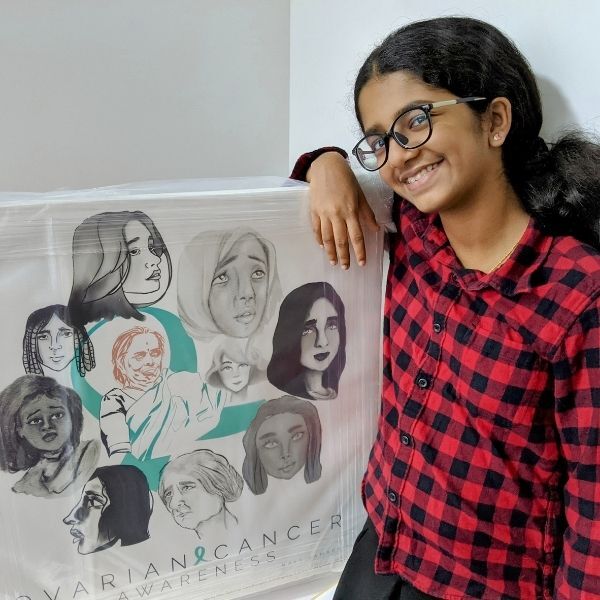 TK's students were on the same page as well. Some of them volunteered for beach cleanups and food kitchens while others created educational content in the form of videos, books, flipclips and informational pamphlets for bus drivers.

Step 3: preparing to exhibit and present findings
In past years, students would set up a physical exhibition to showcase their projects to the CIS community. As a result of COVID restrictions this year, our grade 6s had to think creatively and brainstorm new ideas on how to present their findings.
At Lakeside, this took place in the form of virtual presentations to their parents, teachers and grade 4 and 5 students via Google Meet. They shared the key messages they'd identified during their research, demonstrated how far they had come as a learner throughout the process, and displayed evidence of action taken.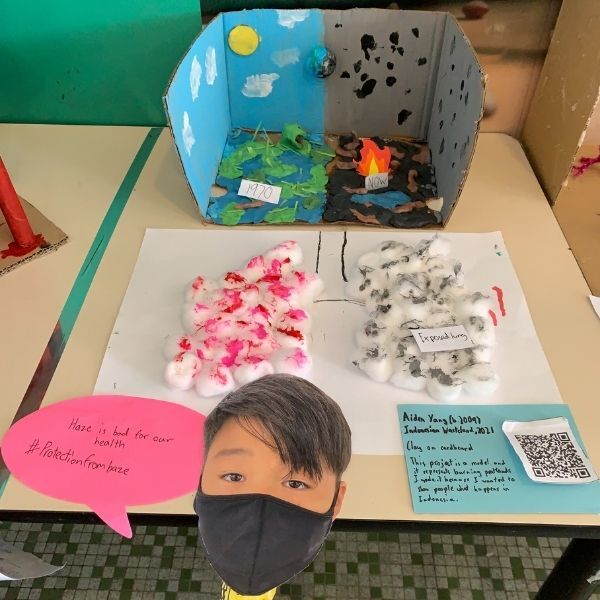 To record, document and share their learning experiences, students at both campuses also created a website that showed evidence of their journey through the inquiry cycle. Most students had never put together a website before. During the process, they learned the best way to deliver their message was to present their key takeaways in visually appealing ways. They added various elements like charts, screenshots of emails with experts and even photos and videos of them creating their projects. TK's bilingual students went one step further and recorded and displayed their learning in English and Chinese.

Others struggled with different time zones or team dynamics but despite these challenges, our grade 6s were undaunted and approached the PYPX with enthusiasm, creativity and a lot of hard work.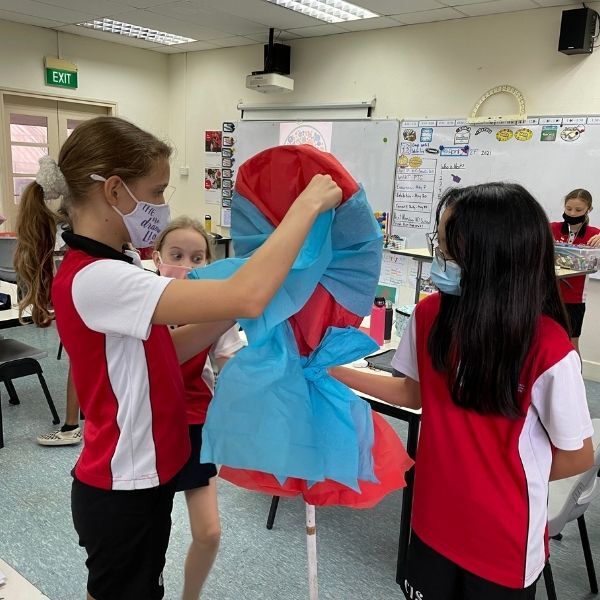 Lakeside's PYP Coordinator Simone Lieschke was impressed by the grade 6s commitment. "They provoked us to think about some very important issues and they inspired many to take action," she says. "A successful PYP Exhibition requires strong communication and research skills, enthusiasm and a lot of hard work. Our students should be congratulated for demonstrating all of this and so much more."
Step 4: having time to reflect
The PYP Exhibition is a real community event, and the success of our grade 6s couldn't have happened without the efforts and dedication of the following people:
Lakeside:
Simone Lieschke, PYP Coordinator
YingTao Lang, Chinese Bilingual PYP Coordinator
Grade 6 teaching team
Tim Studlo, Digital Literacy Coach
Teacher mentors
Parents
TK:
Christa Craats, Open Minds Coordinator
Patricia Pope, PYP Coordinator
Angela Gao Na, Assistant Chinese PYP Coordinator
Ben Cooperman, Makerspace and STEAM teacher
Judy Kay, Digital Literacy Coach
Grade 6 teaching team
Teacher mentors
Parents
Thank you and well done, everyone!
You can learn more about the positive impact and benefits of the PYP exhibition in this research paper.