Owning the future in game development
Photograph by
CIS Communications
At CIS, we take pride in nurturing self-starters who take the initiative to pursue their passion. One great example is Merlin R who is one of our grade 10 students. Being extremely passionate about computer programming, artificial intelligence and game design, he approached the Digital Literacy (DL) team to propose a game jam where fellow gamers could connect, share, collaborate, create games and have fun.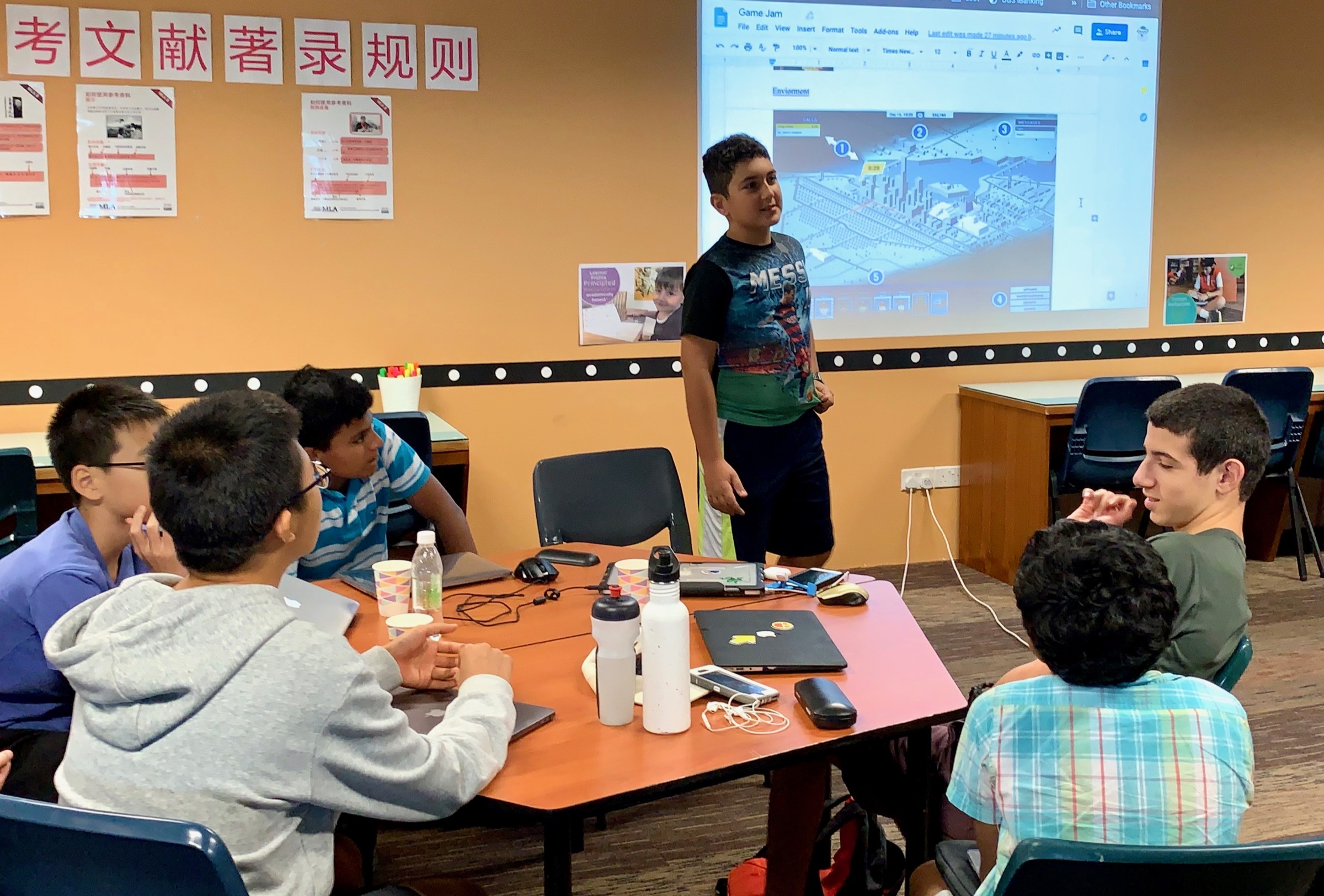 Thanks to various networking opportunities, CIS has been developing a partnership with Mighty Bear Games; a local game design company known for its mobile game World of Legends. After Merlin pitched his idea, the DL team seized the opportunity to connect CIS students with experts in the field and together with Mighty Bear Games, made the game jams a reality. We speak with Digital Literacy Coach Timothy Studlo to find out more.
How did students benefit from attending the session and what did they learn?
Over the course of four Saturdays in April and May, students in grades 7 to 10 participated in the Game Jam at our Lakeside campus where each session covered a different area in game design.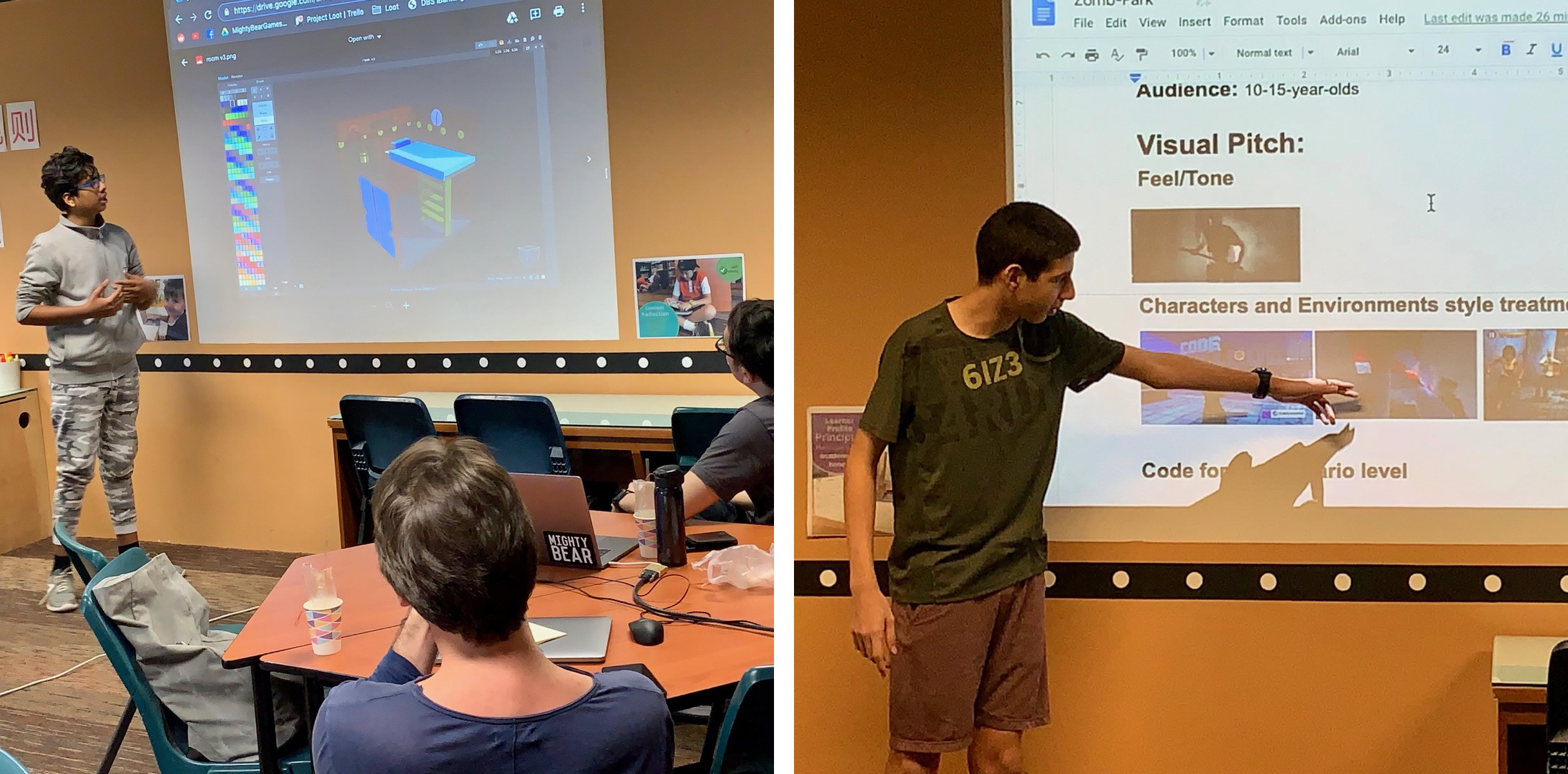 During the first session, the students met with the entire Mighty Bear team including CEO Simon Davis, Art Director Benjamin Chevalier, CTO Fadzuli Said, Producer Abel Tan, and Community & Growth Manager Amanda Tan. The Mighty Bear team shared all about their career journey, their role in the company as well as their passion for game design. After this inspiring introduction session, the students went on to work on a pitch for a game they wanted to create.
In the second session, Design Director Jan Richter explored the concept of level design in which students learned how game mapping can entice or repel your target audience. Using games like Mario and Portal 2 as examples, the students created their own levels for their group mates to test.
Art Director Benjamin Chevalier conducted the third session on game art. Using Pixilart and MagicaVoxel to create game environments, the students got an insight into the artistic aspects of video games. After the students got a taste of the basics, it was Producer Abel Tan's turn to talk about the art of overseeing game development and how to market a game. On the final day, the students presented their mini game design projects to the Mighty Bear experts for feedback.
What were some of the most memorable moments during the game jam?
One of most memorable moments was when students presented their game pitches. The creative and original ideas were quite impressive. Grade 7 student Luka R. shared his game pitch of "Illegal Empire", a mobster game that allows players to be a mobster throughout different time periods (present time, futuristic setting, caveman age etc).
Grade 7 students Botai L, Mark W, and Frank Z also shared their game pitch of a mobile race car game called "Velocity Warfare" while grade 9 student Norik T challenged Mighty Bear experts to try defeating his remixed version of Super Mario - which was surprisingly unbeatable!
Making games is no child's play but these CIS students have showed that they have the potential to own the future in game development. Well done everyone!