Libraries supporting literacy
Photograph by
CIS library
Being able to read and write is a skill that many of us take for granted, and while we all know how important it is, have you ever wondered if literacy learning has evolved or is still as critical in the 21st century?
21st Century Literacy is more than just reading and writing. It is also about knowing how to learn and know. Students today need to know how concepts work to define and categorise knowledge, and how these concepts can be organized into conceptual frameworks that then interconnect facts into larger fields of knowledge (Barber, 2012).
Literacy obviously continues to play a key role in enhancing the global economy. As the world continues to evolve, it has become more important than ever to develop effective 21st century literacy skills because they open doors to both educational and employment opportunities. In fact, Audrey Azoulay, Director General of UNESCO, said this in her message on the occasion of International Literacy Day 2018:
"Literacy is the first step towards freedom, towards liberation from social and economic constraints. It is the prerequisite for development, both individual and collective."
With this new knowledge in mind, how does the library at CIS support literacy development? Connecting children to concepts through stories and activities plays a very big part. Here are some of the novel ways our librarians work to develop that fundamental love of reading and help literacy development.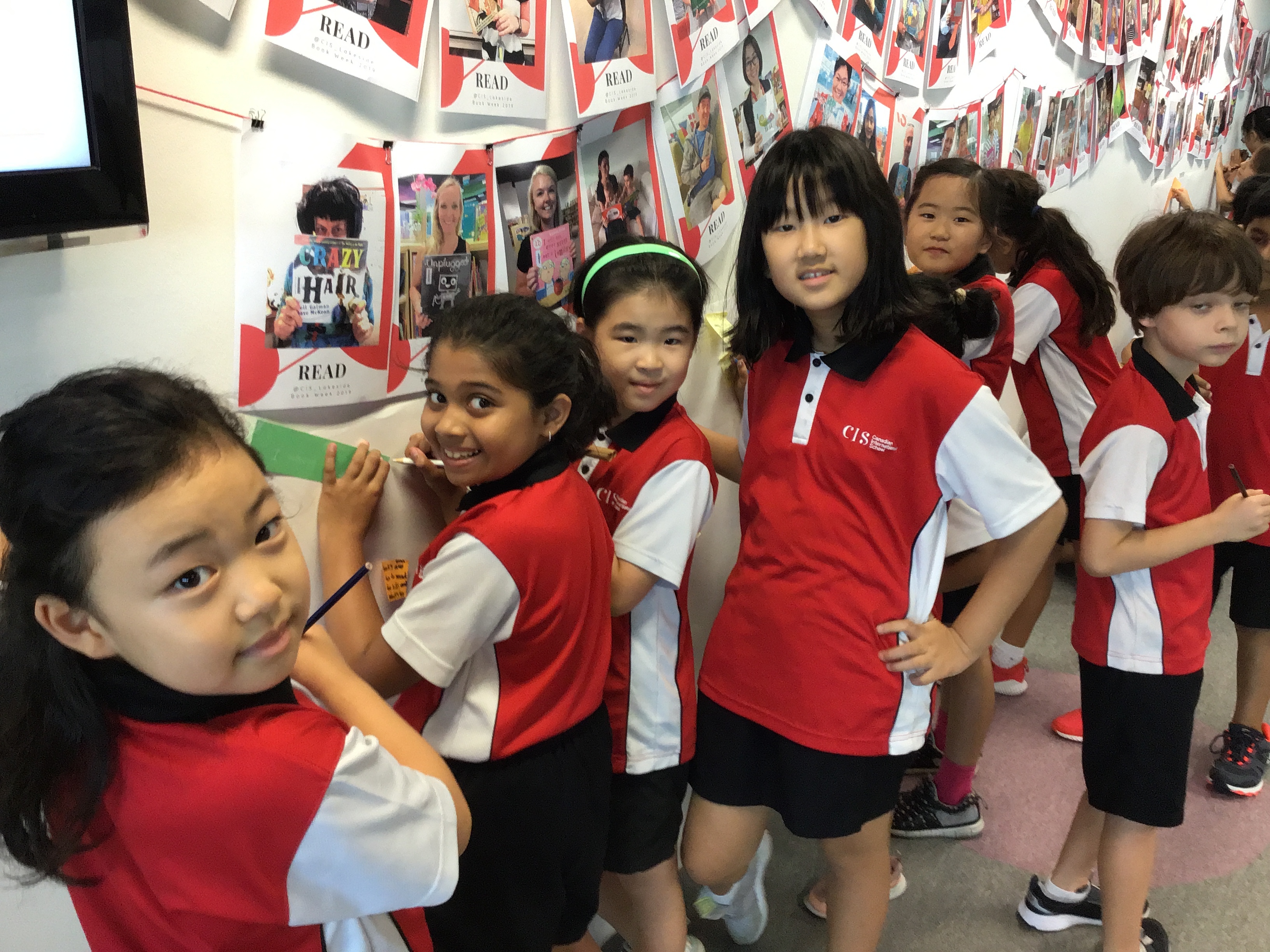 Book week @ Lakeside
Book week sees students taking part in a range of engaging activities, attending author visits and a special book fair - all of which are designed to connect children to stories.
During book week, everyone at CIS is a storyteller. We learn about the favourite stories of our teachers, administrators and even members of our maintenance, security and canteen teams. A series of colourful posters, which communicate each person's favourite book, were designed to stimulate our students' curiosity and provide some inspiration for their next read.
VIPs including Mr Pete Corcoran (Head of School) and Ms Angela Hollington (Lakeside primary school principal) dropped by to read funny and inspiring stories to primary students during their daily DEAR sessions (Drop Everything And Read). Some awesome secondary students also joined in the fun as storytellers - and from the look of things, it looked like everyone enjoyed themselves!
Readers cup
The annual Readers Cup, part of the Singapore Readers Cup Festival - a nationwide event hosted by the International School Library network, is a highlight of the year for students in grades 4 to 6. Each year, students are treated to a variety of book-related activities such as a Gallery Walk of Book Covers, book trailers, a book fair, and competitions like the Readers Cup Quiz, the "Better Book Cover" and book trailer contests.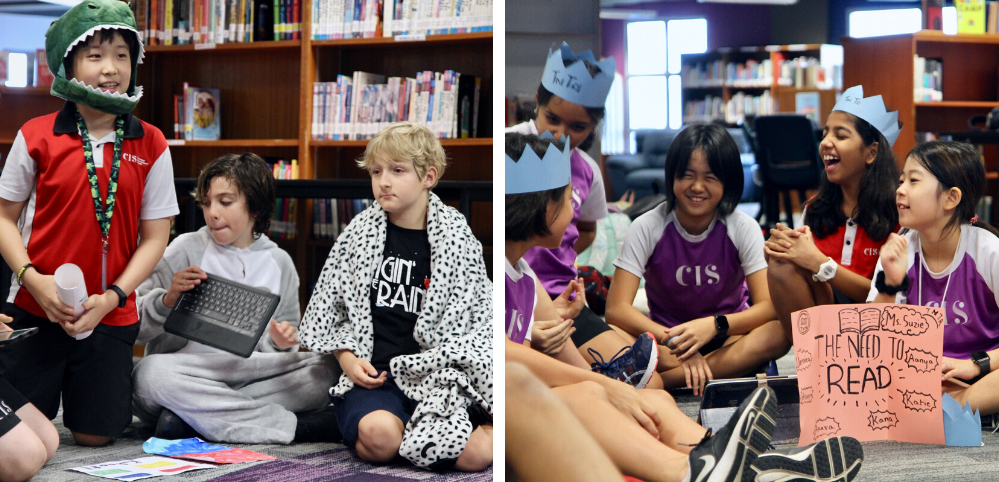 Book cafe
Over at TK, our librarians brought books and reading to life in a novel way. They created a range of activities related to book characters, different genres and authors. For example, grade 3s "tasted" different genres in the "Library cafe" while grades 1 and 2 students played musical chairs where they got a chance to read the book on the seat they stopped at when the music paused. Even our youngest students connected with characters through arts and crafts.
Book Character Day

Book character day is another much loved tradition at both primary campuses, and sees our students and teachers coming to school as their favourite book character. The amount of enthusiasm, creative flair and ingenuity that is put into the costumes never fails to impress!
Library bytes
We understand that parents play a very important role in their child's literacy development, and studies show that parent involvement is crucial to a child's success - both while they're at school and later in life.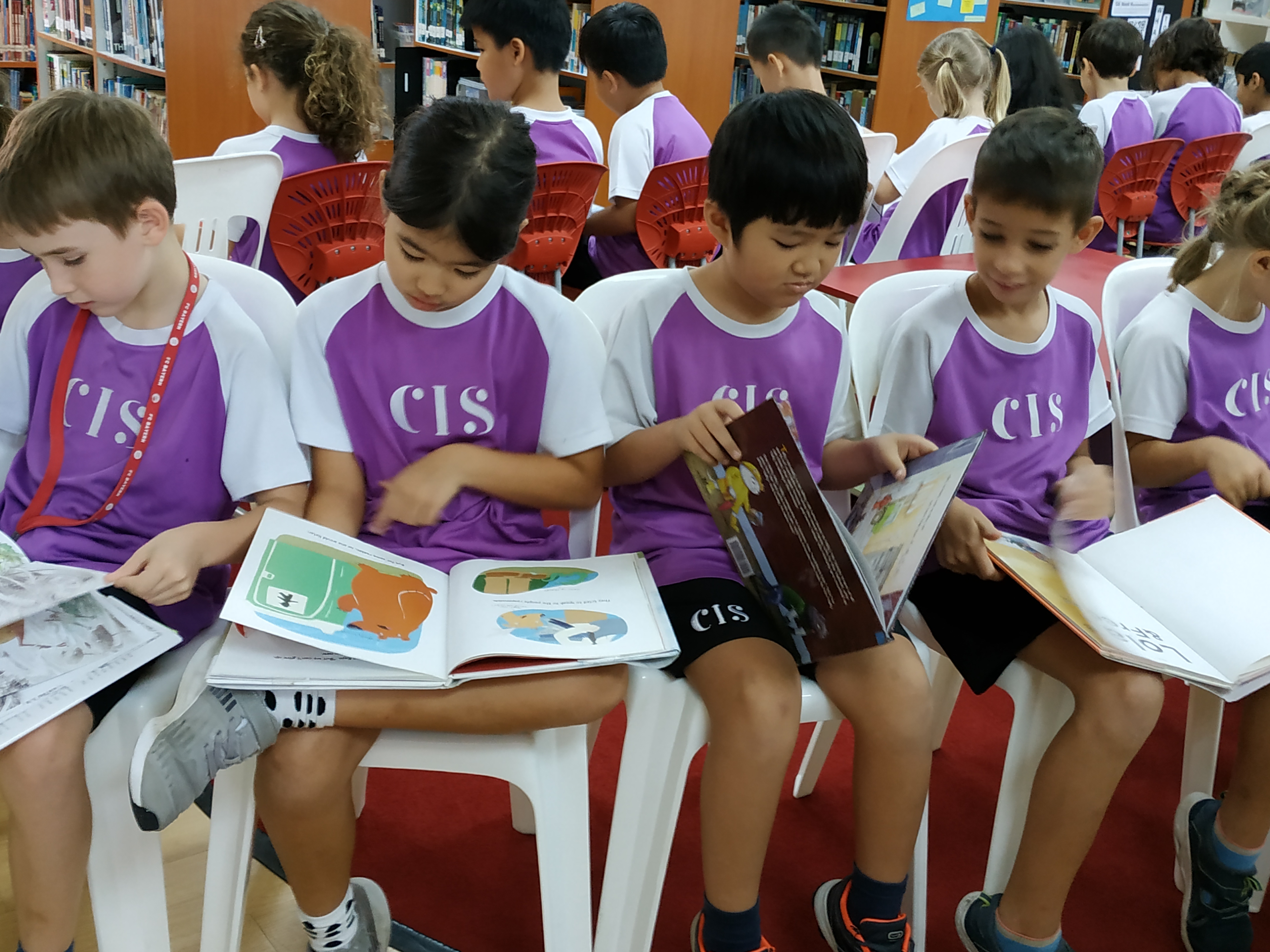 To support parents, our library team created library bytes, a series of monthly interactive information sessions that cover topics our librarians are passionate about. We speak with Lisa Miller, Head Librarian, to find out why library bytes sessions are so useful.

What do you hope to achieve with such sessions?
We hope to inspire and share our expertise with regards to media literacy, reading and research and how they impact the learning-lives of our children. While we share important information and useful resources, the most important aspect of each session is connecting with parents in our community and developing collaborative relationships with them - we always gain fresh insight from our conversations.
What are some popular topics with parents?
Some of our most popular sessions have been: "How to motivate struggling readers," "What research looks like today?" "Tips for reading with your children," "What is media literacy?" "Digital vs paper books," "Reading in a translingual family."
We are also always asking parents for their feedback and have created many sessions based on their recommendations.
What sessions are coming up?
"Digital research skills and your child" (we'll be holding separate sessions for primary / PYP and secondary / MYP and DP), "Summer reading - book lists and strategies" are two we hope to do before the end of this school year.
You can sign up for a Library Bytes session via the Week at a Glance.
Until next time, may the power of literacy be ever in your favour!