Community & Service
14 Aug 2020
Lakeside parents' generous side
The Dragon Boat Festival may have been a subdued affair this year, but it didn't stop the Lakeside parent community from marking the occasion in a positive way - to help others in this difficult time. After we found out that some foreign workers were serving their quarantine in their dormitories, the parents pooled their resources and collected:
302 food packs

150 zongzi (aka sticky rice dumplings)

Chinese traditional medicine
They also asked students from Lakeside's pre-kindergarten as well as the Middle Years Programme (MYP) to create drawings with encouraging words, so that the foreign workers would stay motivated despite their situation. Max Chen, one of the CIS parents who kickstarted this initiative, said: "in Chinese culture, every traditional festival is a time for family reunions. Since the foreign workers were serving their quarantine in their dormitories, they must be missing their families back home so we decided to put together a care package as a form of encouragement".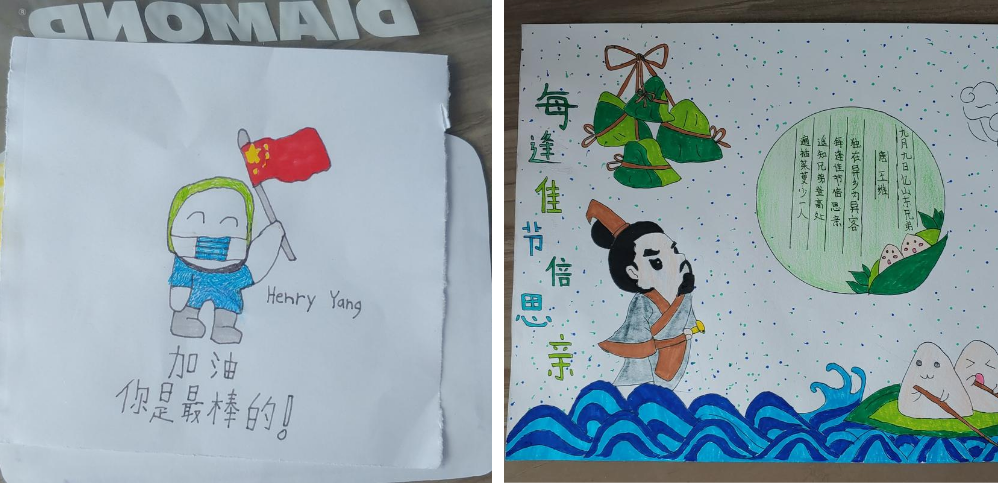 It wasn't easy to collect zongzi for a large number of workers within a couple of days but parents made many at home as well as buying them.
Almost 100 parents from Lakeside came together to pull off the initiative, but they also received additional donations from UWC (United World College) parents. After they learned about our parents' initiative, the UWC parents donated money for another 100 food packs - making it a true Singapore community effort!
Needless to say, this was not just a one-off community initiative. Max told us that initiatives like this help demonstrate to our students what caring and understanding the needs of others in the community looks like. That's why he and his parent group have often made it a point to identify gaps in society and work on addressing them.
Thank you, everyone for your generous support.