Kiki K., alumna 2010: "Everyone should be able to make the decision that is best for them"
By
Lucile Jaillais, Communications specialist
Photograph by
CIS Communications
Kiki graduated from CIS in 2010, and, unlike most of her friends, she decided not to go to university but to launch her business immediately. Nine years on, let's find out how this has turned out.

Nine years ago, you decided to start your own business straight after finishing high school. This is somewhat uncommon for young graduates. What made you take this path?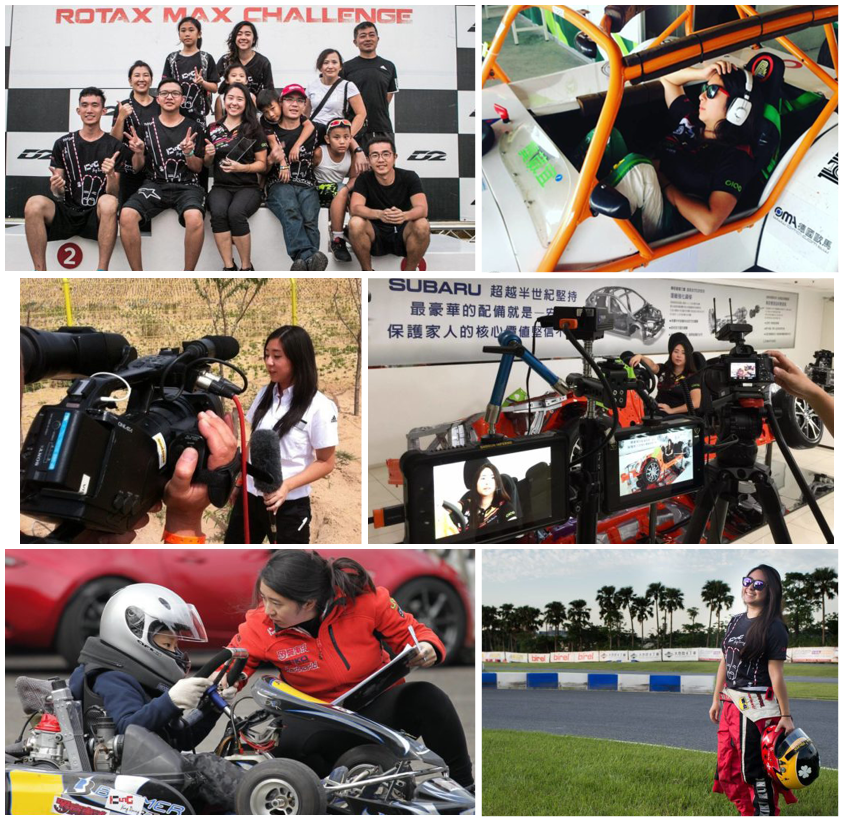 I always thought that I would go corporate and end up in a global advertising company, eventually running the agency. By senior year, I started thinking that I might be more suited as an entrepreneur, after all it does run in the family. So after graduation, I moved to Shanghai, and started working.
One major turning point that ignited this decision for me was something Mr. Butler said once in ENG4U: "Not everyone is suited for university, that doesn't have to be the only choice. Not choosing university doesn't represent your intelligence or success, it just means that this path may not be the right one for everyone." This really resonated with me, even until now.
Has CIS helped you define your aspirations?
I was at CIS from grade 1 to 12, and my experiences there played a huge part in who I am today. I was very active at school. I played sports, was in band, theatre, MUN, and a range of other clubs. I was also the student council president. I was very outspoken, and always a risk-taker! The activities I did in school really gave me great training in working with people, and molded me in becoming the leader that I am today.
How did people around you - family, friends and teachers - respond to your decision.
I feel very lucky, my parents were very supportive and understanding, and said I should do whatever I set my mind to. My teachers showed they were very open mind too - it may be because the CIS mentality is a bit different to the other international schools. At CIS, I felt like I was encouraged to take risks, to be my true self, and not just what was expected of a graduate. All these opportunities, and the care and philosophy gave me the confidence to achieve my goals without going to university, and helped develop me into the person I am today.
So, what have you been working on since you graduated?
I actually have a lot on my plate - teachers that taught me wouldn't be surprised. I'm a show host, a race driver, and a boss (I oversee a team of 7 staff).
I work with Yahoo Taiwan, where I currently host three shows.
I am a race driver and driving coach: I was the first Taiwanese female driver to test a formula car, and I've recently been selected to be on the National team to race in an intercontinental gymkhana series.

I run my family's company, "Kung Media Productions", where we produce content related to motorsports and the automotive industry. We work with many brands including Porsche, Audi, Mercedes, and Red Bull, to create programmes that raise brand awareness.
My father and I also started the "Kung Racing Academy". At the academy, we run a young drivers development programme, and our team participates in various race series. For the academy, we start with karting, which is the foundation of motorsports. Through our programme we encourage children to be more principled and responsible, qualities that, once developed, will serve them well into adulthood.
To give a bit of background, my father, Robin Kung, is considered to be the face and voice of motorsports in Asia. He's been in this industry for a very long time. We've seen that in this region, the general public still has a lot of misconceptions about what "motorsports" are. People think it's unsafe, or that everyday, it's "Fast and the Furious" street races and such. This is just not the case, as proper car racing is governed by the "Federation Internationale de l'Automobile", where the safety of all participants is pivotal.
We hope to educate people about road safety through our platforms, and show what practising safe and regulated racing really means.
You mentioned earlier being the first Taiwanese female driver to test a formula car. Is the place of women an issue in your day to day job?
Sexism is definitely still a major issue in this day and age, and possibly worse in Asia than some other parts of the globe. The industry that I'm in is no exception, especially since it's still predominantly male-dominated and run in both the media and motorsports. As a female race driver, there are a lot of unconscious prejudices that are pitted against you.
People think you're smaller, and weaker. Fact is, once you're in the race suit, helmet on, it's all about your driving skills. You notice that male drivers are picked based on their skills and results, whereas female drivers are picked based on looks and how much skin they're willing to show. So as a girl, it is even more important to prove your value and skills. It can be even more frustrating for me, because of who my father is, so I find I have to work even harder.
However, at the end of the day, I do see progress, so I will keep fighting for equality. One of my rewards is when little girls come to me at races and say, "I want to be like you when I grow up". It makes it all worth it.
Where do you see yourself in ten years - both personally and professionally?
Well, first, to put things in perspective, I really feel like I have accomplished a lot since I graduated in 2010. I've accomplished numerous short and long-term goals - which makes me very happy. At the same time, I'm looking forward to the next ten years. Being married and having kids. I believe that by then, my company and the academy will be able to run more independently, which will allow me to work on other projects that can make a difference in the world. I hope to start a non-profit someday.
What word of advice would you have for young graduates who are unsure what to do next?
Listen to your heart. Do what is important to you. Being happy means being healthy, that also means mental health; if your heart isn't happy, your mind won't be either. It is common for kids to get stressed because of pressure from their parents, but everyone should be able to make the decision that is best for them, and have the opportunity to grow into who they are meant to be.
Sometimes I think, maybe I missed out on uni life experiences, but then I realise that, when all of my friends were studying, unsure of what they were going to do after uni, I was already doing things that I had always wanted to do. I am proud that I took that different path. Different was what I was meant to be.
Are you still in touch with CIS friends?
Yes! Most of my best friends are from CIS. We keep in touch, and try to meet up whenever we can. I travel a lot for work, and wherever I go, I try to meet up with CIS-ers in that city. I've even met up with people from other grades, and have become close to people I wasn't necessarily close with back in school. It's always fun talking and reminiscing about the good old CIS days.