Jessica B, alumna 2018: "There's a lot that could be done for the environment in Southeast Asia."
By
Lucile Jaillais, Communications specialist
Photograph by
CIS Communications
Jessica B graduated in May 2018. She's now studying in Korea, a country which she wasn't familiar with just a few months ago. Let's hear about her new life!
You are currently studying in Korea. Tell us a bit more about what you do now.
I am currently a freshman in the Energy Engineering and Environmental Sciences bachelor in Yonsei University, near Seoul. This is actually on the international campus of Incheon.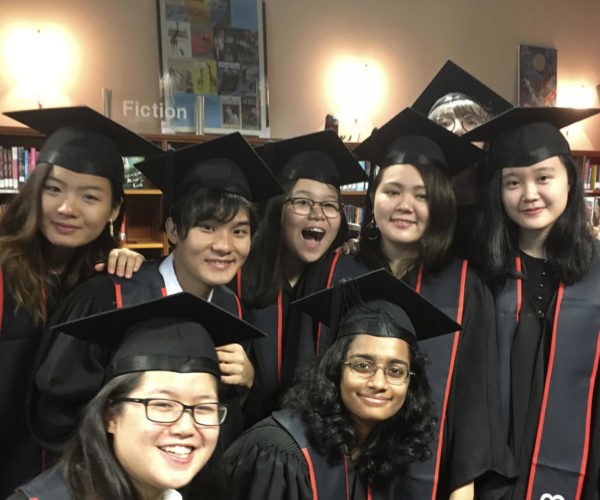 What led you to choose environmental studies?
It actually happened naturally. I have always been into science, and I made a list of scientific and engineering-related courses (and universities) when I was at CIS. I knew I wanted to stay in Asia as my family is in Indonesia. I met with my university advisor, Karel de Cock, and he helped me to shortlist universities in the region that had bachelors in science and engineering. I pretty much jumped on the Yonsei one! I like it - it is still general learning as of now, so it's easily accessible to all students who are into environmental sciences. I'll have to decide soon on my sophomore year major. I think I'd like to focus on alternative energy, such as solar panels. We shall see!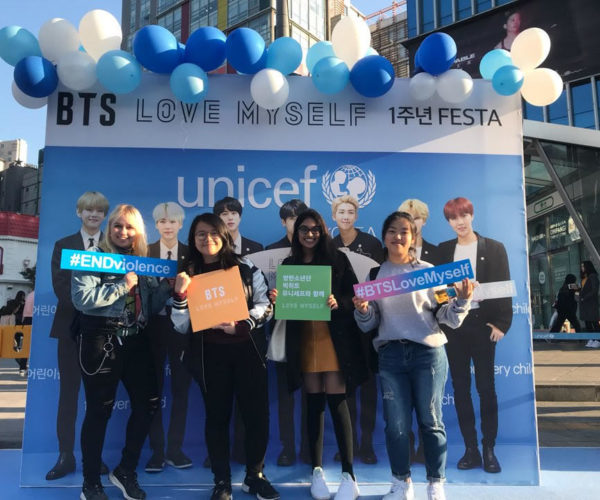 How do you like life in South Korea so far?
Well, Korea is quite different from Singapore, especially in terms of culture. The Korean study environment is really tense and, to be honest, it's harder than what I was used to in Singapore. The campus is really nice and the students are very welcoming, but it feels a bit harder to fit in the community as I am facing a language barrier. English is not as widely spoken as it is in Singapore. I am working on it though, recently I started taking Korean classes! I have also made some international friends, some of them from Korea. I am planning to join the environmental clubs here at university, but again - most of them are in Korean so I'll have to improve my Korean first.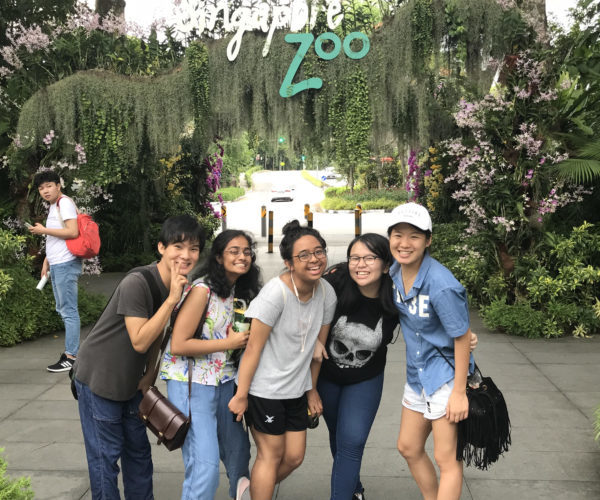 Where do you see yourself in 5 years?
I would like to pursue a Masters degree. I also want to learn Chinese. I have actually my eyes on a Masters degree in Environmental Sciences at Xi'an Jiaotong University, which is an Ivy League university. Then, I think I'd like to move back to Indonesia. I feel like there's a lot that could be done for the environment, and to help the population: the rain forest burning for palm oil in Borneo, floodings in Jakarta, earthquakes in Lombok…
Would you have any advice for graduating students?
Don't procrastinate! Don't worry and just apply. Also, stay open to new opportunities - always! You'll see what happens!
Back to your time at CIS - what are your fondest memories?
I really enjoyed the Tioman biology and geography field trip. It was very refreshing to survive 7 days without phones! It gave us the opportunity to bond and make new friends - friends I am still in touch with today.
Would you say CIS played a part in what you have become?
Joining CIS was really a turning point for me, as it was my first time outside of Indonesia. I got to meet many people from different backgrounds, friends but also teachers, who were very open and close to the students. In terms of learning, preparing for the IB really allowed me to write better and be more efficient, more organised, and these skills are still useful to me now that I am in Korea.