International Dot Day: Sparking creativity at TK
By
Words by Helene Boiron, Stojana Popovska, Natasa Markovic and Elma Abdul
Photograph by
CIS Communications
What happens when the art department collaborates with the library? You bring the whole school together and build an even stronger community. In the past few weeks, TK's art teachers and librarians have been busy preparing for the celebration of International Dot Day. This special day was inspired by a picture book called "The Dot" by Peter H. Reynolds. A well-loved book that has been translated into many languages, "The Dot" celebrates kindness, creativity and courage - all of which have been so important in keeping the community together in the past several months.  

Using "The Dot" as the main influence, the library and visual arts classes worked together to create "Connected through the dots", a multi-media artwork that was displayed in the foyer.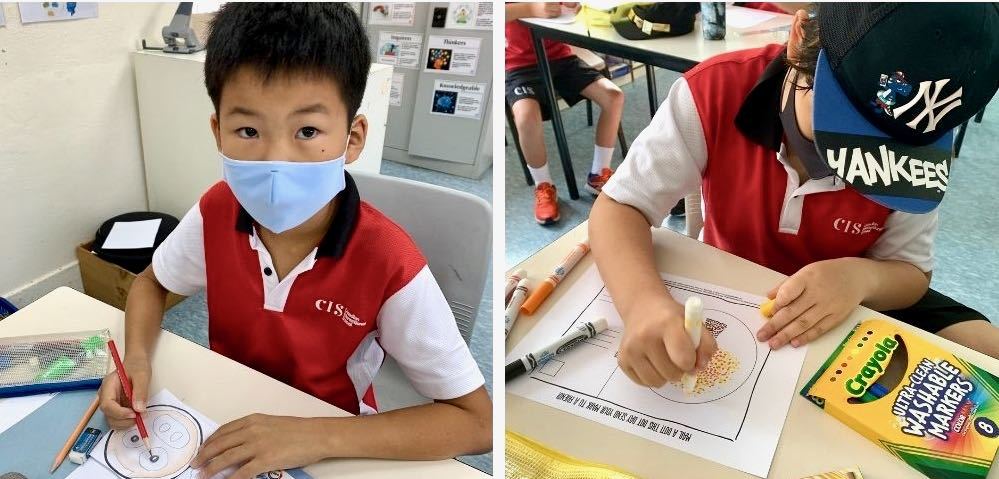 To show that even a small dot can contribute to the overall theme, students from grades 1 to 6 were each assigned a project to work on:

Grade 1: Kandinsky inspired trees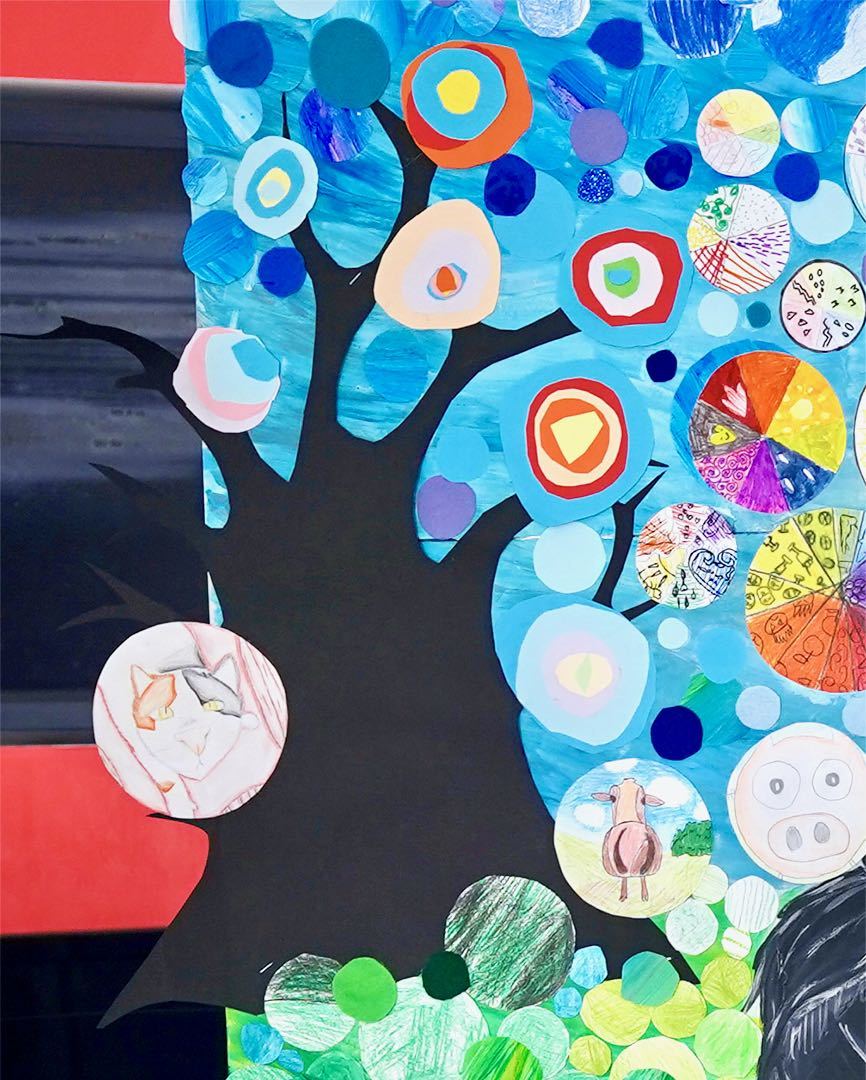 Grade 2: Gradient dot study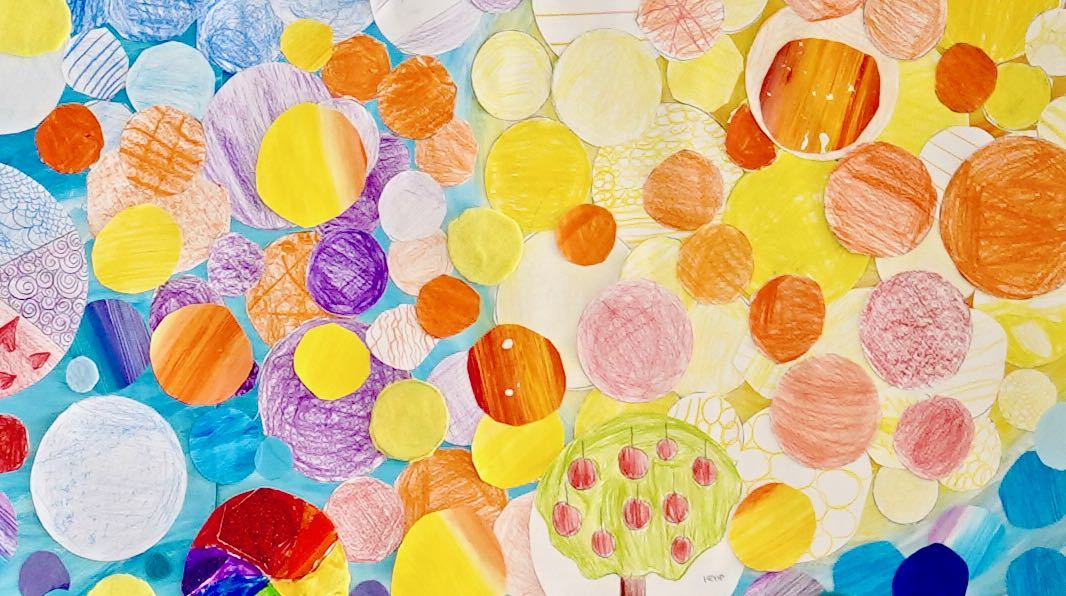 Grade 3: Creative color wheel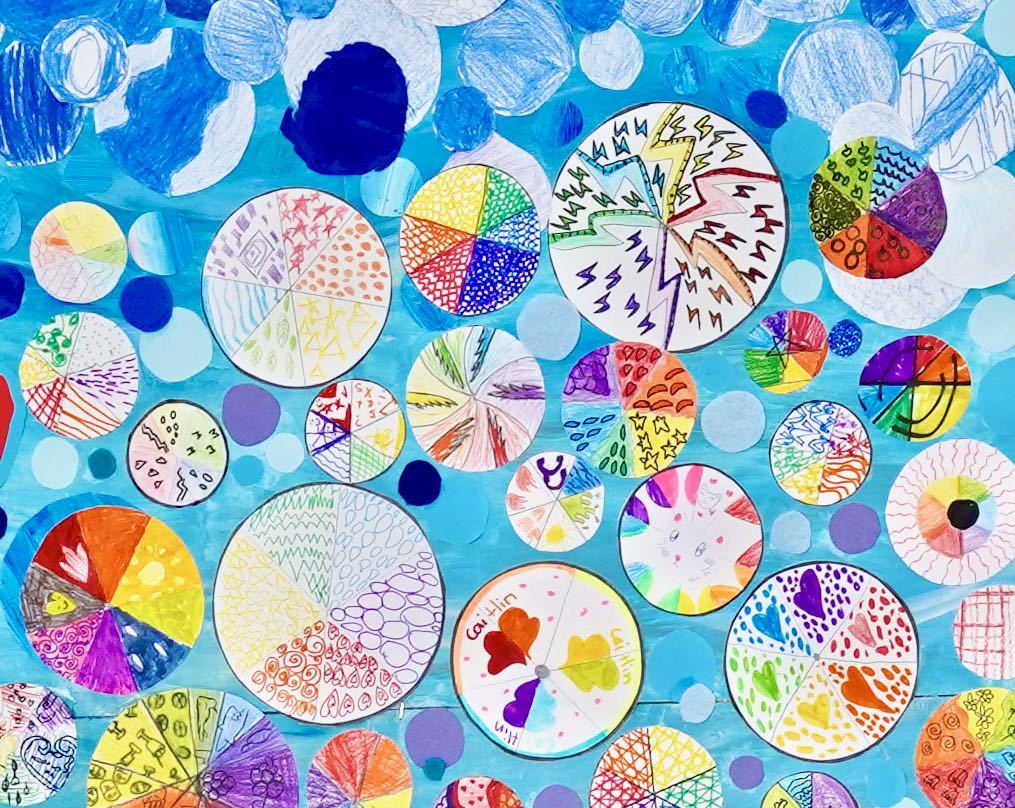 Grade 4: Ortega inspired paper sculpture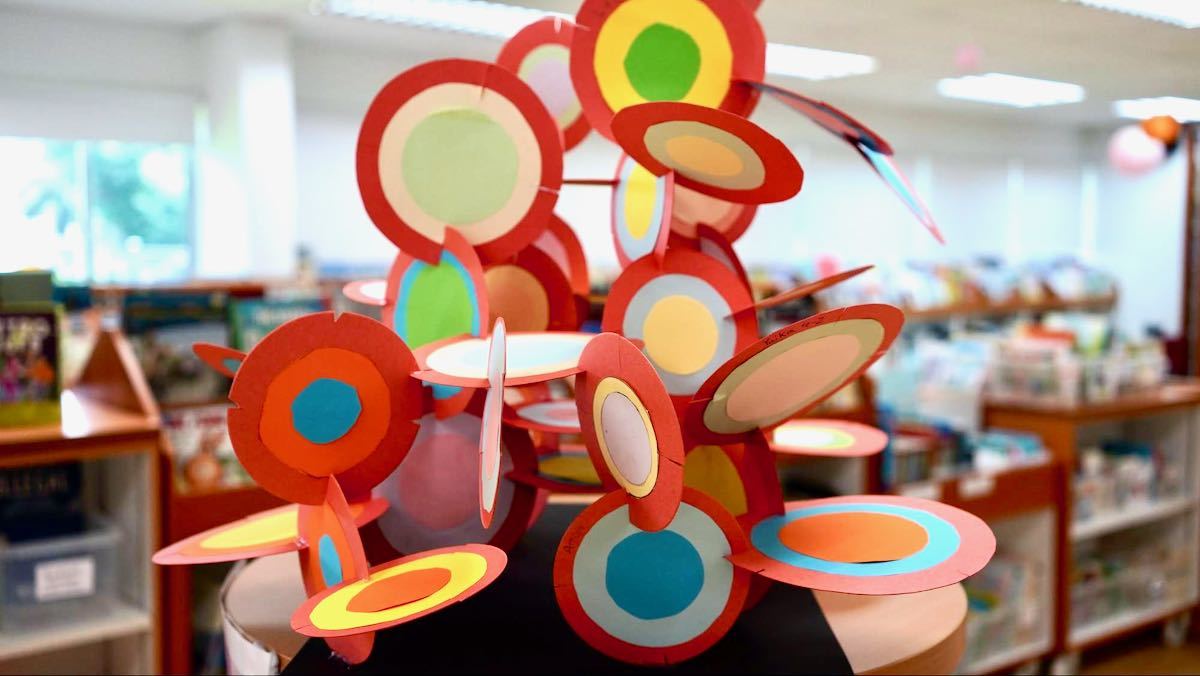 Grade 5: Zentangle dots and FishEye perspective sea creatures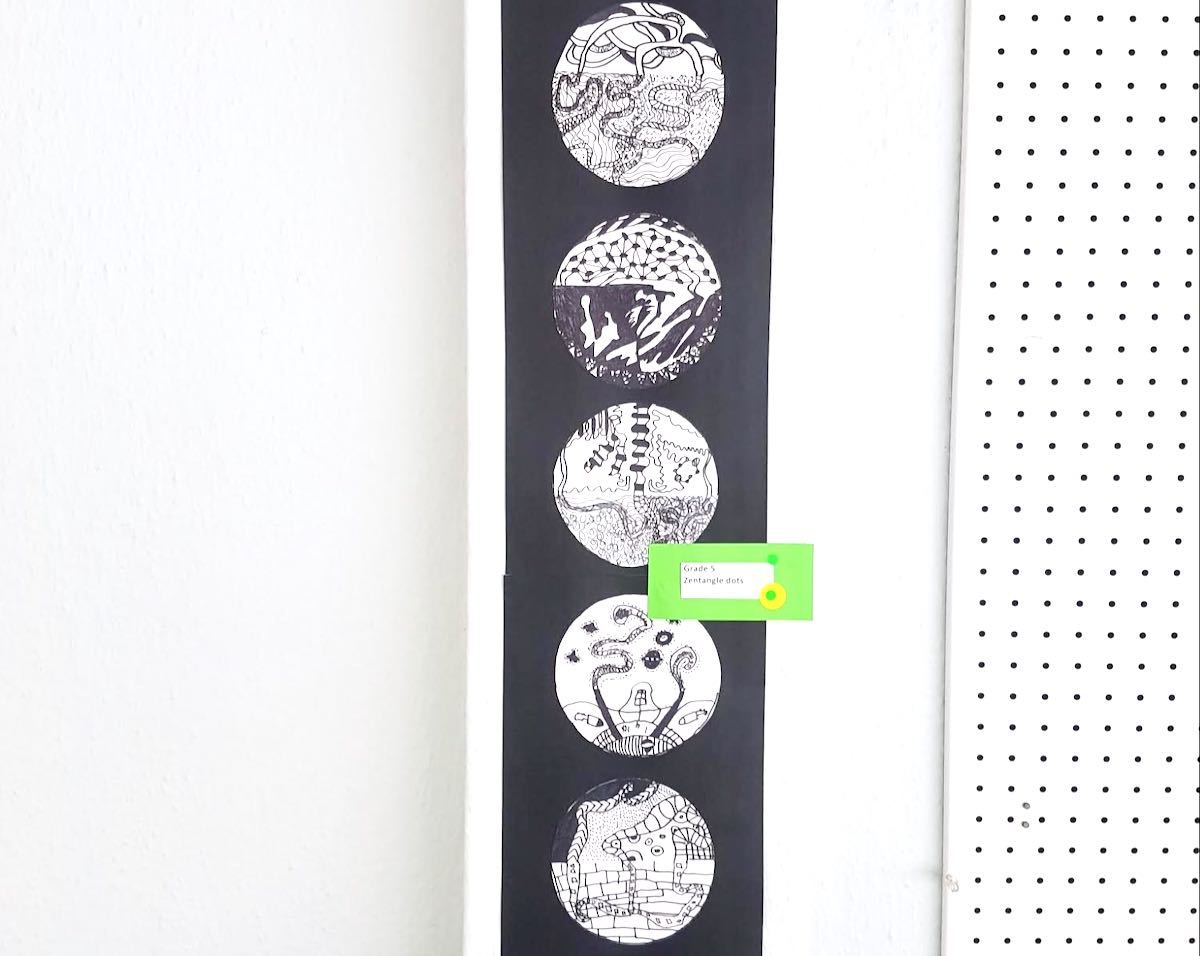 Grade 6: FishEye perspective sea creatures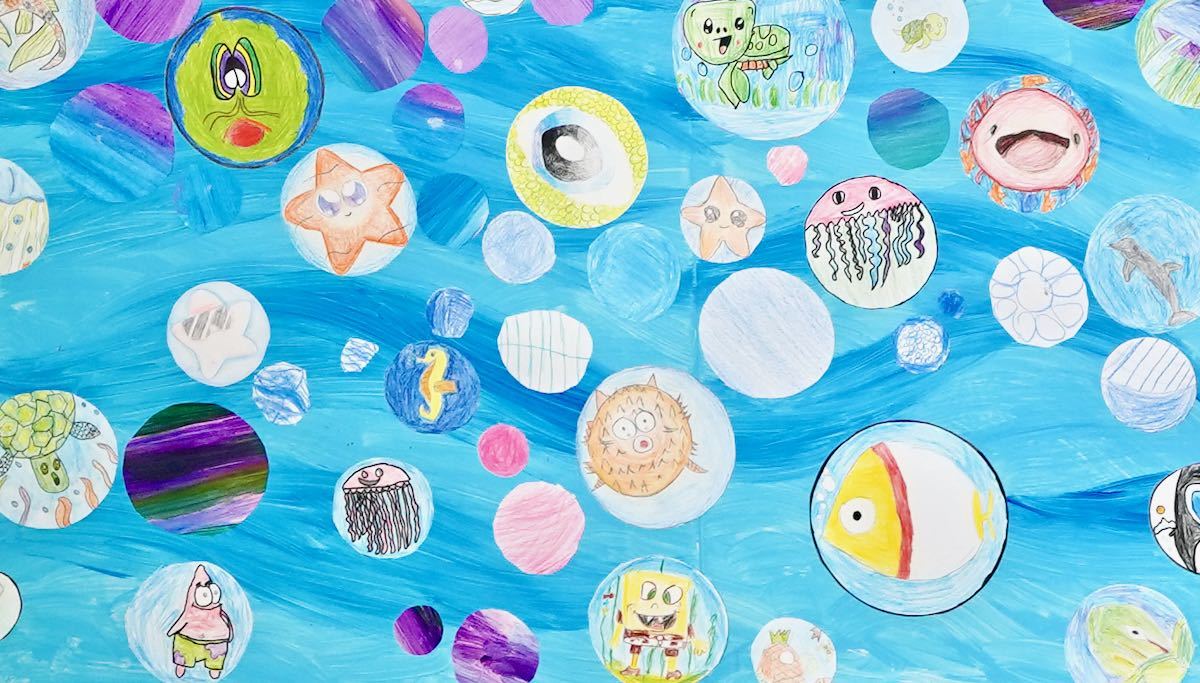 During the process, students realised that creativity can be sparked through reading and art, which opened up their imagination as well as new possibilities. Through this collaboration, they demonstrated teamwork, artistic skills, creativity, discipline and balance through various elements of art. It also enabled students to build a stronger sense of community.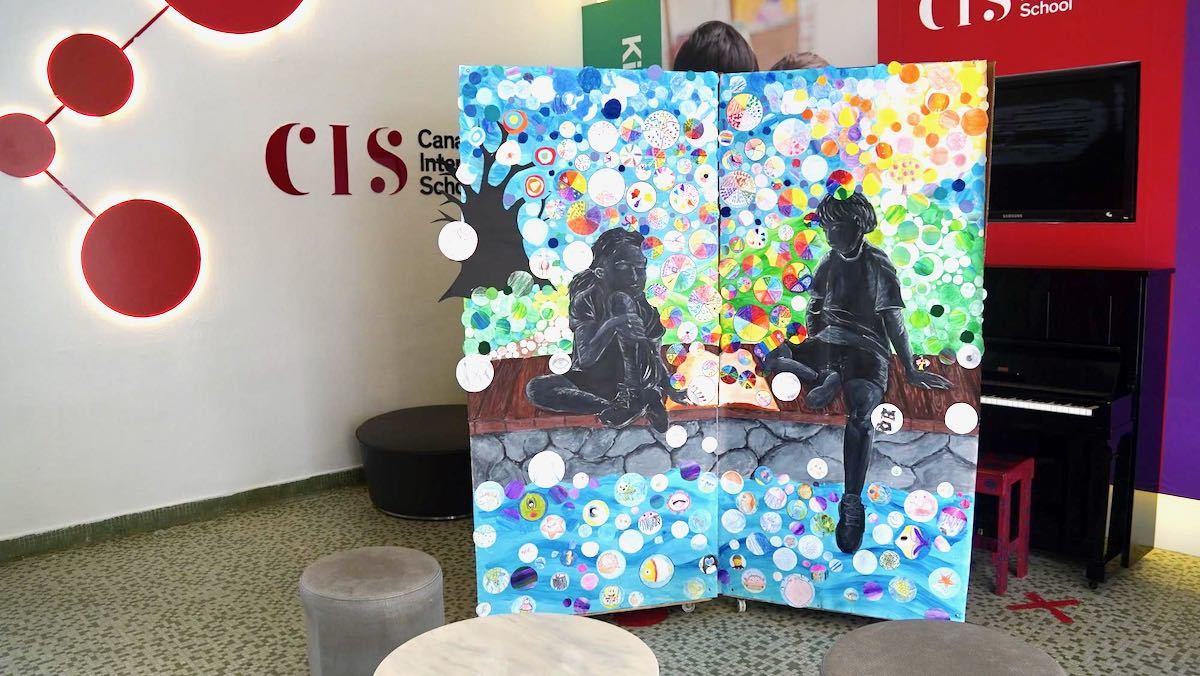 Integrated art installation by JK and SK students
On their side, JK and SK students were involved in the creation and set up of a flash visual art installation on the school playground. On Tuesday morning (15 September), students from all grades marvelled at the dotty display: a slide filled with colourful balls, wild animals casting a pose, and dotted chairs defying gravity. What a sight! 
Kindergarten students were inspired by the internationally renowned Japanese artist Yayoi Kusama, also known as the "Dot Lady'. The creative process involved music and movement, dramatisation (can you turn your body into a chair?) and visual art processes. Students were very specific on where and how they wanted the chairs to be displayed and designed different layouts for our maintenance team.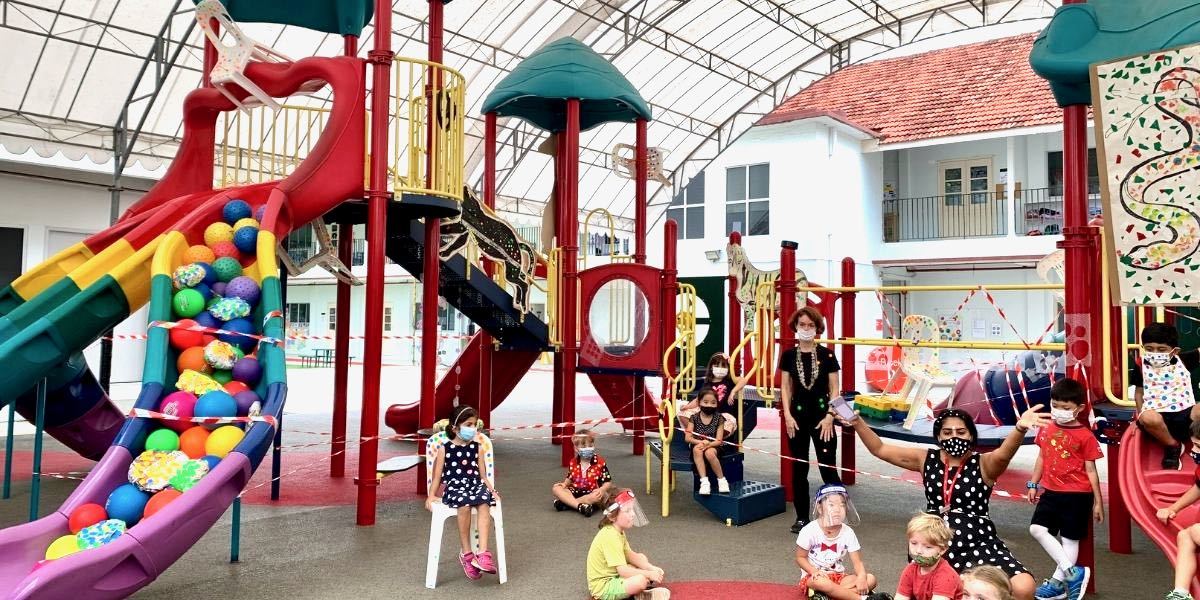 PK Dot Day Visual Arts project: PK Connecting the dots. 
The youngest ones were not to be left out! They painted their own dotted strips that would be hung over the windows of block B, connecting each kindergarten classroom.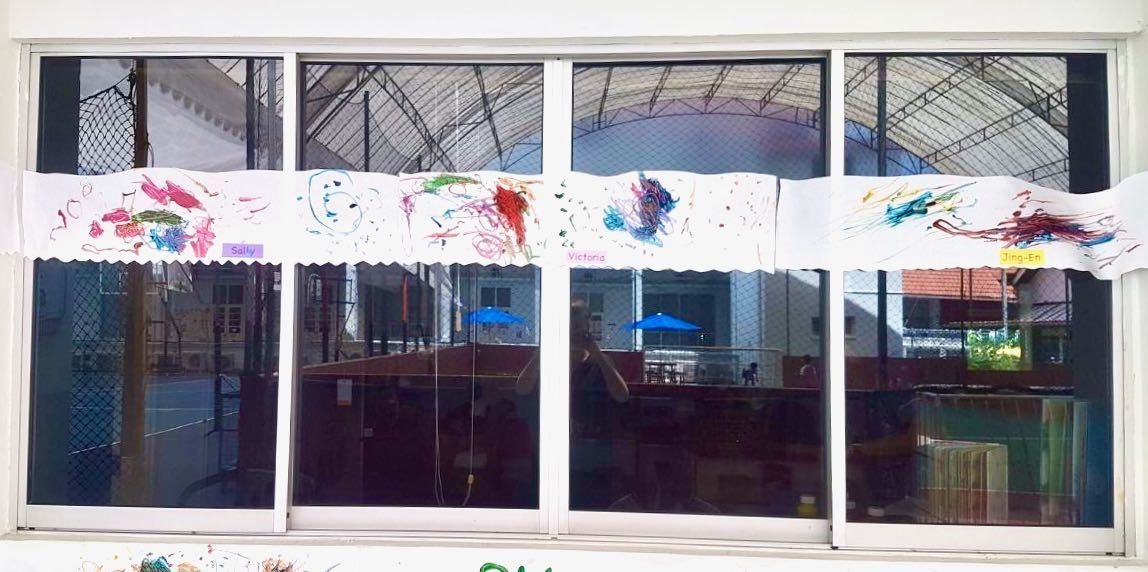 And last but not least we had a memorable Dress Up for DOT Day. It was amazing to see so many examples of creativity and smiley faces. Everyone was uplifted by the cheerful atmosphere the dots brought to our campus!