Community & Service
12 Dec 2016
#IMGRATEFUL4
By
Leslie Morgan, Student Council Advisor
Photograph by
CIS Communications
#IMGRATEFUL4
Grade 9 to 12 students had a guest speaker at their assembly this week. Dominique Schell graduated from Tanglin Trust School two years ago and is now working to raise awareness about sarcoma, sometimes referred to as "the forgotten cancer," through her charity Crutch4Sarcoma.

When Dominique was just 10 years old she was diagnosed with sarcoma and, over several years, suffered through many painful surgeries and treatments. The disease threatened to destroy Dominique's happy, sporty life, but she was bolstered by her best friend and fellow cancer patient whom she had met at the hospital where they were both receiving treatment. In the end, her friend died of sarcoma, making Dominique realise that she is one of the lucky ones; in fact, only one out of two people with sarcoma survive. Rather than pity herself and her lost childhood, Dominique is determined to carry on with a sense of optimism and good fortune.
Throughout Dominique's talk, there was total silence in the audience as students listened intently. At the end of the talk, Dominique had students fill out a postcard stating what they are thankful for. She will later use some of those cards in a collage on her website. "It made me look back and be grateful for the all the things I might have missed along the way. It made me realize that I'm lucky to be alive and healthy", said Grade 12 student Anukriti Banerjee.
When we come back from vacation in January, CIS will start preparing for the Terry Fox Run, which raises money for cancer research. Terry Fox suffered from the same type of cancer that Dominique had, yet sadly, as we know, he was among the 50% who do not survive sarcoma. When we run for charity in February, I hope that we can keep Dominique's inspirational talk in mind.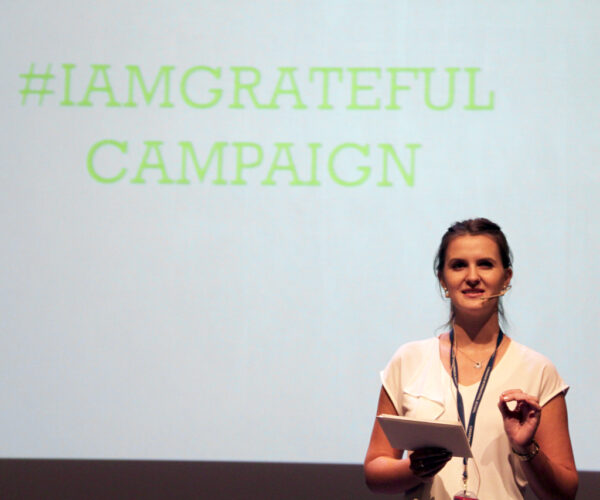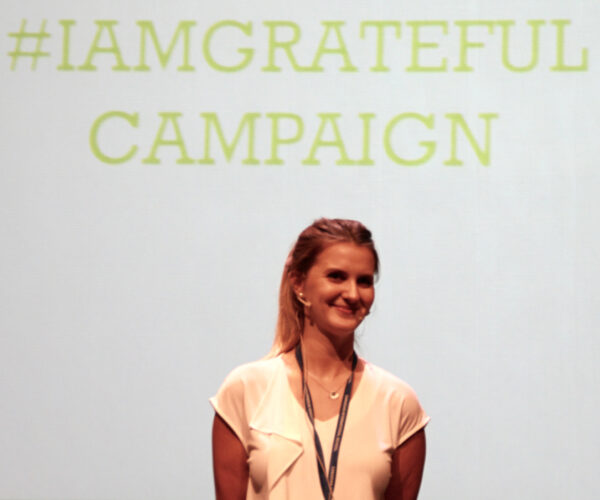 1 of 2