Igniting passions behind the scenes
"Once on this island", the 2019 annual secondary musical production, was simply F.A.B.U.L.O.U.S! The harmonious tunes, charismatic personalities and encompassing soul all came together to make this an event to remember.

Based on the 1985 novel "My Love, My Love; or, The Peasant Girl" by Rosa Guy, Once on this Island is a story about a peasant girl, Ti Moune. Ti Moune uses the power of love to bring people of different social classes together on her tropical island. The musical touches on some serious themes including racism and social stratification. When asked about how she prepared the cast, Ann Zellhoefer, musical producer, said, "I bought the book and read excerpts from it with the students. We discussed many of the themes as they were very straightforward in the original novel and the students embraced it - from the storyline to the music and dance moves. In fact, everyone was positive about it!"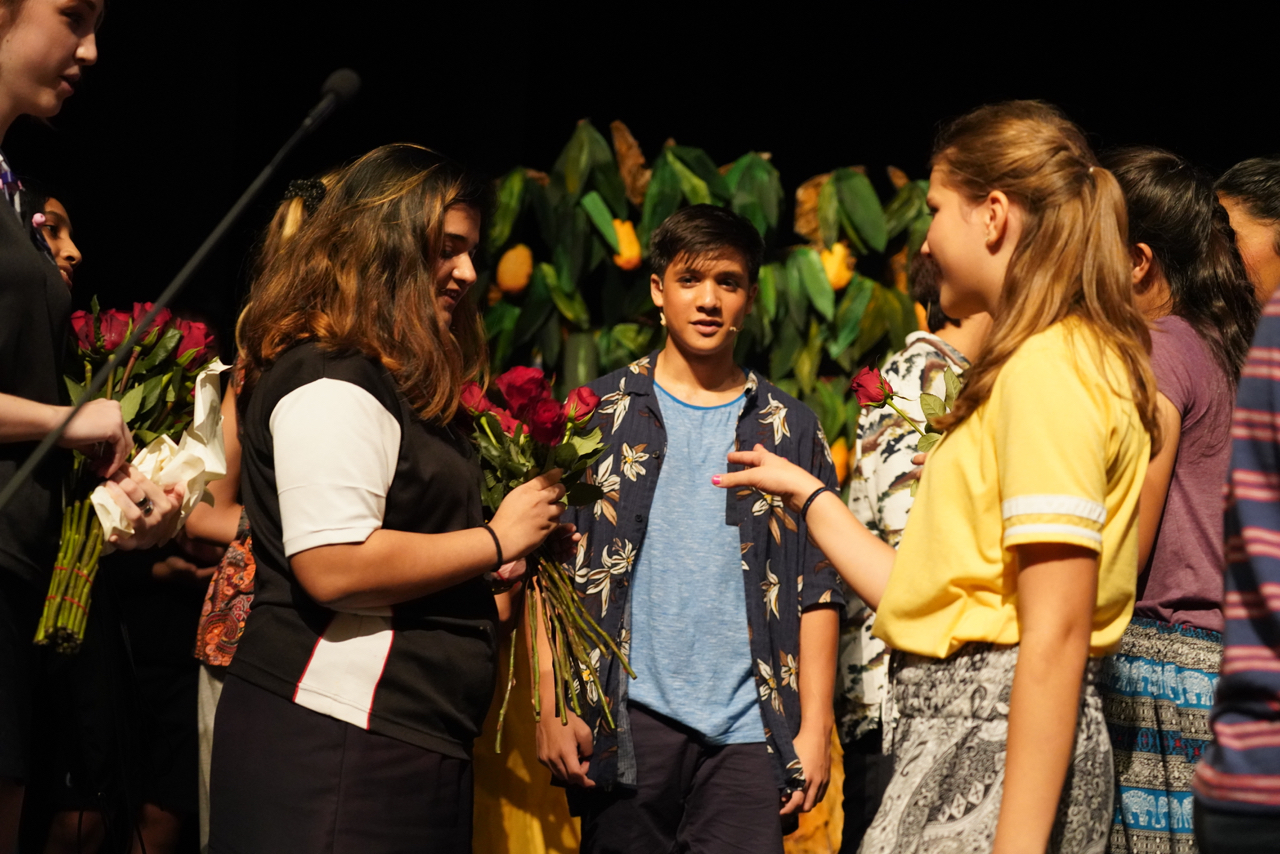 A team effort
Ann shared that the musical was the result of the amazing teamwork between students and teachers. "It wasn't just the talented cast of actors; every group listed in the programme (choreography, vocals, sets, props, costumes, hair and make-up, backstage, communications, lighting, and sound) and their supervising teachers worked hard to ensure the musical was successful. Lisa Miller and Michelle Lee (co-producers) also made sure that everything ran smoothly behind the scenes so I want to say a big thank you to them!"
Sparking a newfound interest
Tanya Volschenk who was in charge of costumes and props, couldn't have agreed more, "I really enjoyed working with the students who signed up to help create intricate costumes and props. They were hardworking, extremely committed and I couldn't have asked for better assistants."
As a qualified clothing technologist, Tanya relished the opportunity to pass on the skills and industry knowledge she's acquired over the years. But the best part was watching the passion for costume design and sewing ignite in people who had no previous interest in those areas.
Tanya said with a smile, "one of the teachers, Amy Arora, got so inspired by what she did for the musical that she went on to sign up for an external sewing course!"
Needless to say, the secondary musical did more than just help people discover some new-found passions. It also allowed students like Candice M (grade 11) to flex their creative muscles. Wanting to study design in New York, Candice designed Tonton Julian's costume (Ti Moune's adoptive father).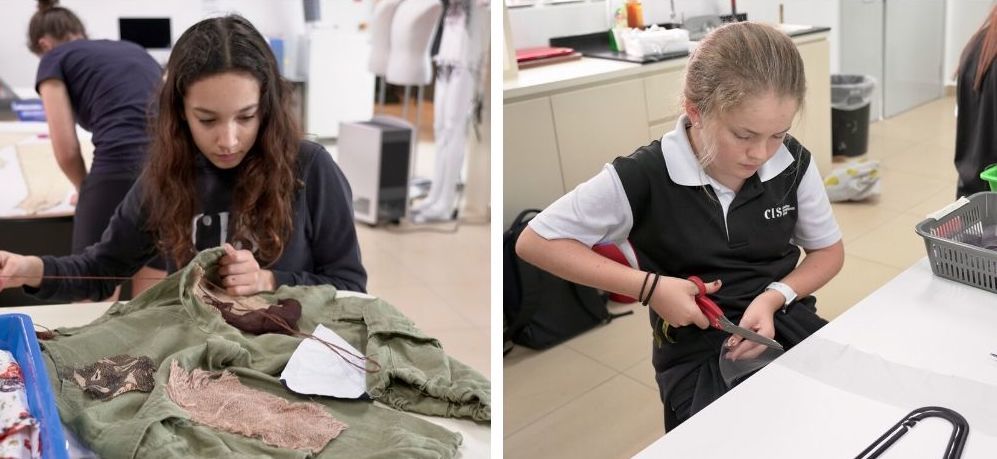 Bringing the community together
Productions like "Once on this island" are more than just an event. They allow students to meet like-minded individuals, develop new skills and build stronger friendships. For students who were still new to school (like Cissy, Gina, Freya, Yasmin and Kexin from CIS's Foundation programme), it provided them with a way to make new friends and integrate into the CIS community.
The secondary musical drew interest from the greater CIS community as well. Ms Santha Kumari, former housekeeping staff; Ms Yuliya Charniauskaya, parent; and Emilyn C, Class of 2019, all helped to create costumes and provide guidance.
With so many community members helping out behind the scenes, we are not surprised that "Once on this island" was a resounding success!