Grade 8 wins gold and silver in prestigious piano competitions
Join us in congratulating Grade 8's Lucas J! This talented pianist not only scored gold with honours in the International Solo Competition (ISC - 23 to 25 July) in Singapore, it also earned him the highly coveted spot in the "Advanced (youth, 13-18 years old)" section of the Australia International Music Competition (AIMC) finals in October. And the best thing of all? ISC was Lucas' first music competition, but he still managed to be the only candidate from Singapore to be chosen for the AIMC finals!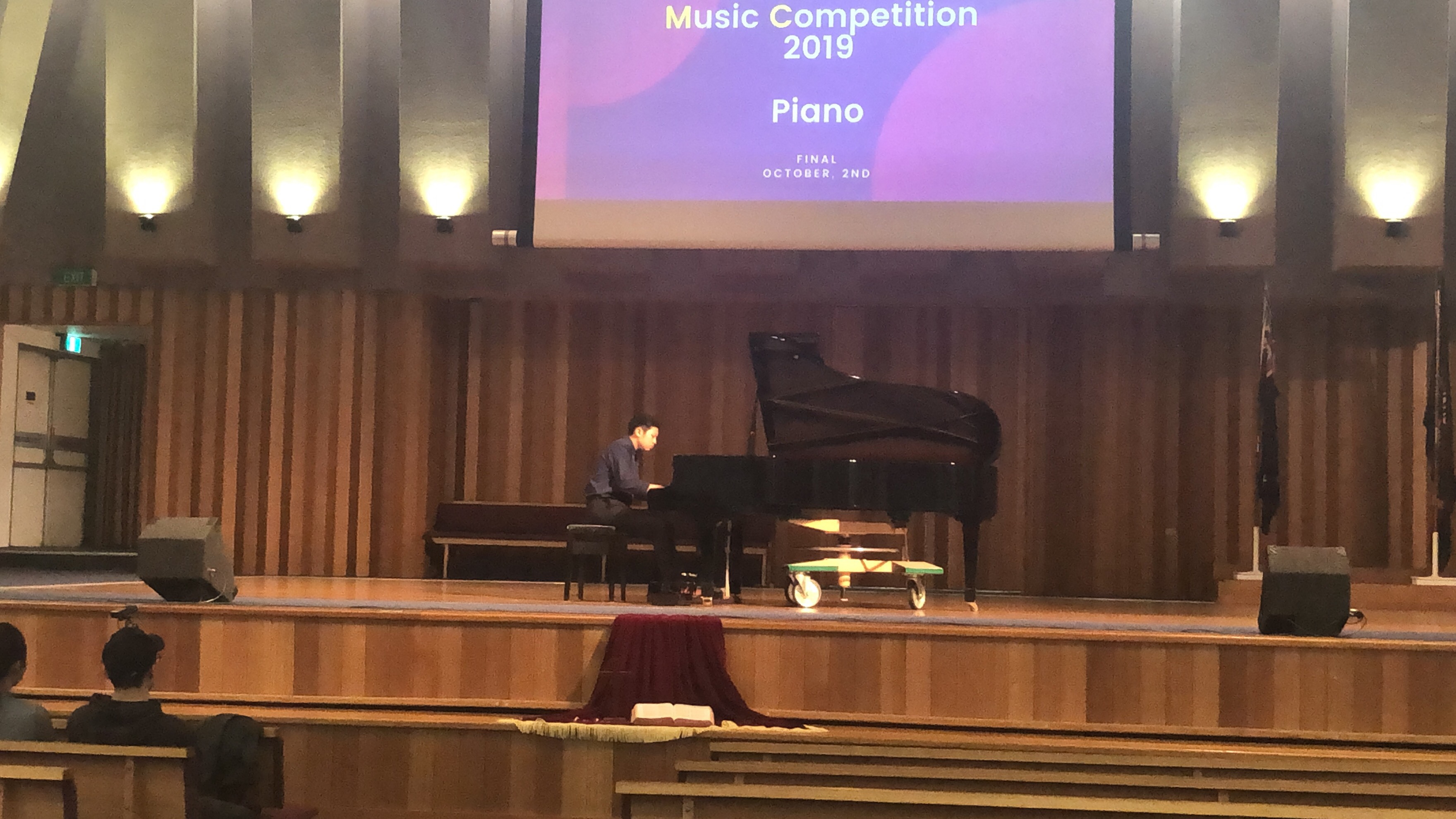 Learning from the best
ISC is an international competition so this means that world-class musicians and experts from countries like Australia, China, Netherlands, Singapore, Hong Kong and Canada were invited to sit on the judging panel. For Lucas, it was a great learning opportunity because participants were invited to learn from the experts in masterclasses that ISC organised after the competition. For Crystal (Lucas' mother), it was the perfect chance for her son to gain some exposure in the competition scene.
"Lucas has been learning the piano since the age of 4 and it was our first time signing him up for a music competition. We didn't have any expectations but we thought it'd be a good experience for him."
An unforgettable experience
Of course, participating in an international music competition was not without its memorable moments. Lucas recalled how he nearly forgot the first piano piece that he was going to play as he was waiting for the previous pianist to exit the stage.
"It was terrifying at first but I took a deep breath and told myself that the competition was just for the experience and not for the medal. Thankfully, everything came back to me once I started playing and I even began to enjoy myself!"
Competing with the top
While ISC provided Lucas an opportunity to learn from world-class experts, AIMC was the holy grail of music competitions. The reason? AIMC invites top renowned music experts such as Alice Waten, Charmian Gadd and Phillip Shovk to be on its panel of judges - making it one of the most popular and best-attended events in Sydney.
As an ISC winner, Lucas could advance directly to the AIMC finals. This meant that he got to compete with the best of the best. Despite stiffer competition in an unfamiliar environment with a foreign culture, Lucas relished the opportunity to compete in a prestigious competition. Supported by his family and teachers at CIS, he worked hard at perfecting his performance and eventually earned a silver medal in his category.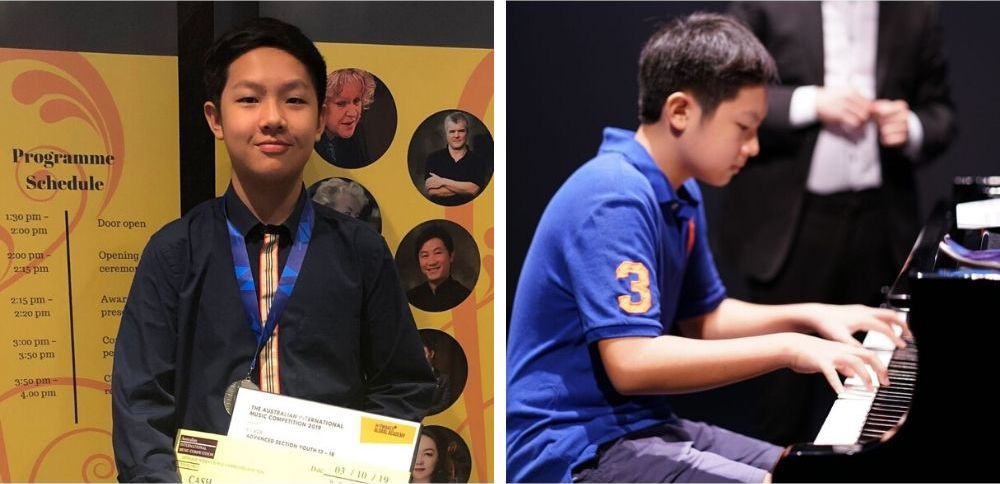 A deserving achievement
Crystal said, "Lucas deserves this achievement. During his summer holidays, he would spend 5-6 hours every day on music practice. He even took a masterclass once a week to prepare for the competition. Even when school started, Lucas never stopped practising. As a grade 8 student, Lucas had lots of school projects and homework but he always did his best to manage his time effectively.
This is not always easy for a 13-year-old who has to deal with anxieties, struggles and roadblocks during practice but I never stopped believing in Lucas. His music achievements prove that he has potential and I hope that they would give him the courage to face any difficulty in the future."
We agree with you, Crystal. Lucas' grit and determination will definitely make him a musician to look out for in the future!