Community & Service
9 Nov 2022
Grade 4's Noor B. successfully campaigns for recycling of e-waste
Photograph by
Harsimran K.
What do you usually do with your unwanted mobile phones, computers and other electronic gadgets? Unfortunately, not many of us take the time to recycle them and the world is generating more and more e-waste (referring to electrical and electronic waste) than ever before.
When TK grade 4 student Noor B. learnt about the harmful impact of e-waste, she wanted to make a difference. So, she started at home. She volunteered to join her condominium's e-waste collection campaign, led by Dr. Jeyanthi, a member of the United Nations Environment Programme e-waste working committee.
To start things off, Noor helped write a letter to the management with help from her mother. She requested an e-waste bin to be located in their condominium, to allow residents to recycle their unwanted gadgets. She knew she'd need a collective voice, so, together with 5 other volunteers, she encouraged residents to sign a petition letter and soon received 23 signatures.
The petition worked. In September, ALBA Recycling placed a 1,100L e-waste bin at the condominium for 9 days. Aiming to raise awareness about this new bin and the need to recycle, Noor and her friend Maya designed a poster for the lobbies and placed information slips at the residents' doorsteps. Despite being the youngest in the group, Noor was the most active volunteer, contributing nearly 6.5 hours to the campaign.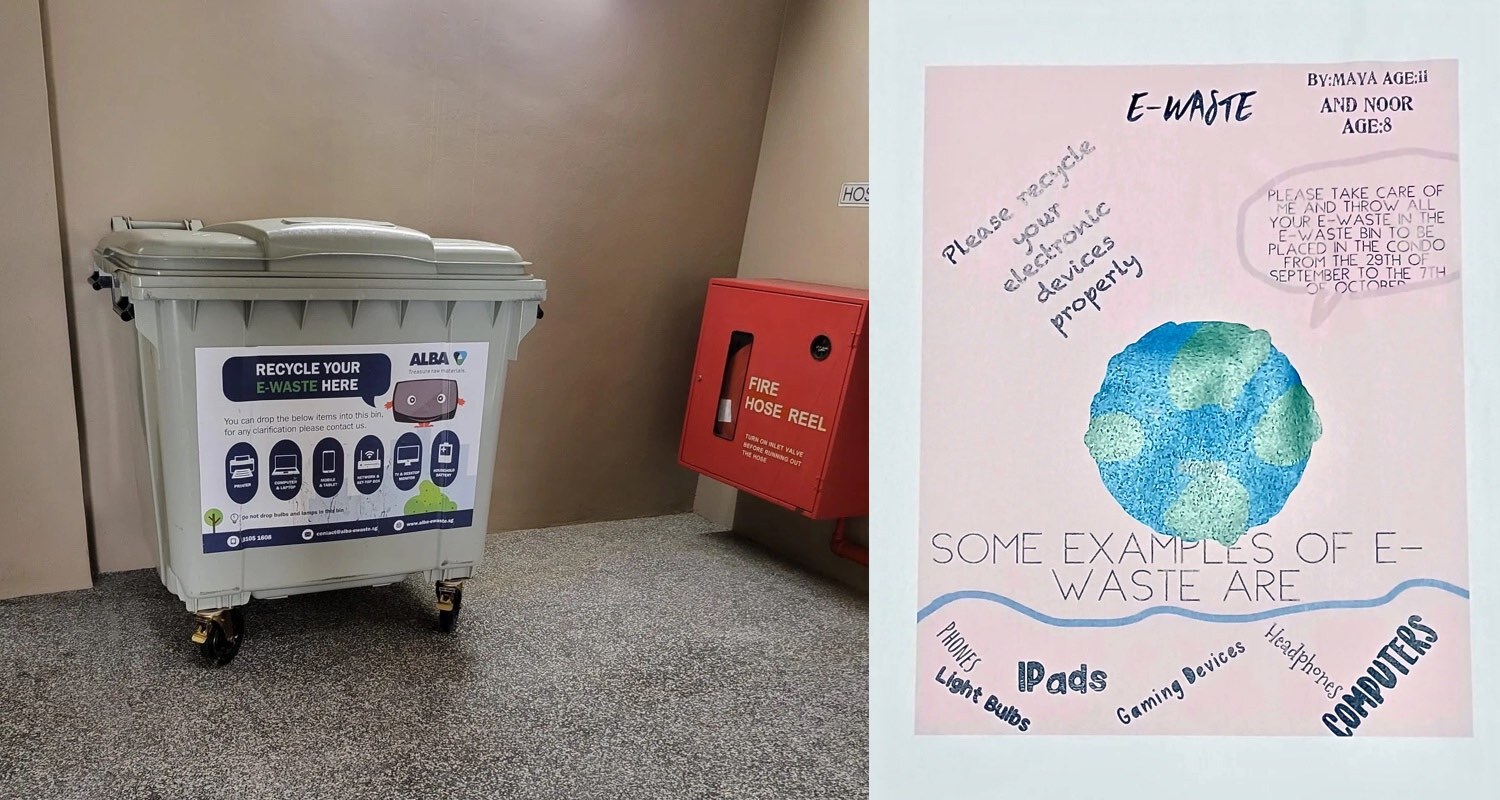 It didn't take long for momentum to gain.

"The whole e-waste bin was full!" Noor shared. "I was very happy and excited to see that our hard work paid off."
Thanks to the efforts of Noor and her peers, the bin was filled with unwanted electronic gadgets within just one week from CDs to 5 large television sets! Well done Noor on taking the initiative to be the change the world needs, and making a positive impact on the community.