First LEGO League Junior 2019
Photograph by
CIS Communications
In April, primary student teams from both Lakeside and TK pitted their STEAM skills against teams from other schools at the annual First LEGO Junior League. Hosted at Lakeside, the First LEGO Junior League is a programme that's designed to introduce STEM (science, technology, engineering and math) concepts using LEGO to students from Kindergarten to grade 4 through.
For the event, students team up to explore and develop sustainable solutions for real-world scientific problems such as recycling, food safety and energy. Under the guidance of an adult coach, they then construct a motorised model of what they learned using LEGO. This process sees students developing vital real world skills like respect and critical thinking - both 21st century skills and FIRST core values.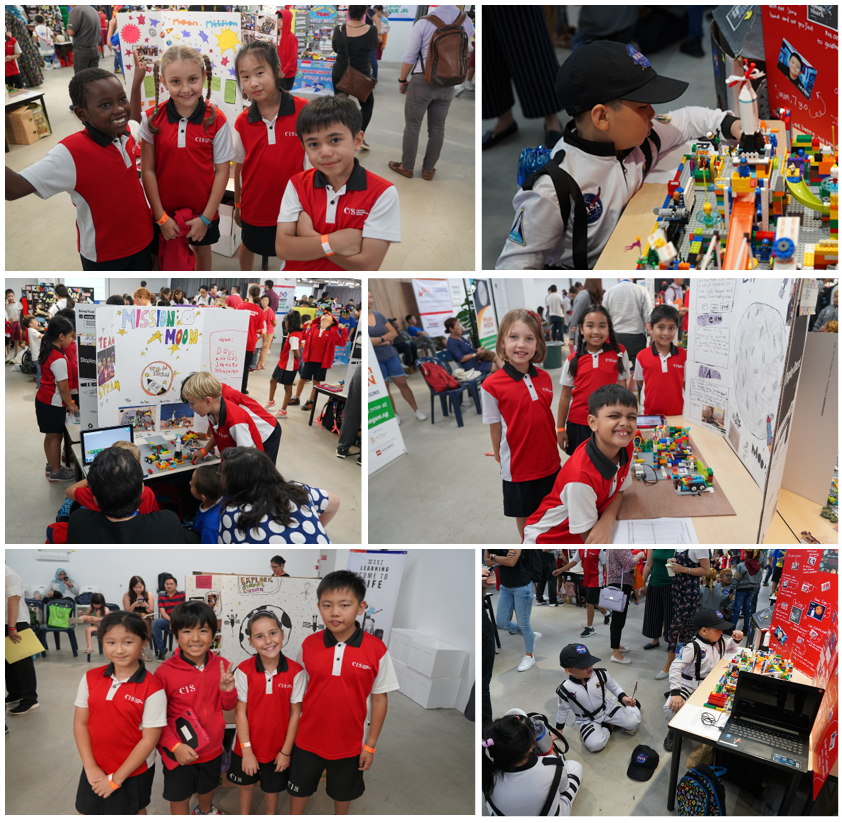 Once again this year, we were very impressed by the quality of models showcased by both CIS teams. Congratulations, students on a job well done.
Here is the list of participants and the awards they walked home with:
TANJONG KATONG TEAMS
Team Moon Masters (Solid-as-a-Rock Model Design Award)
Maisha M.
Arina L.
Jason T.
Joanna W.
Team NASA Stars (Lil' Einstein Award)

Gabriel N.
Junseo J.
Siyu C.
Jasmine P.
Team NASA (Efficient Builders Award)

Caroline S.
Sienna K.
Vivaan D.
Neil P.
Team First to the Moon (Cooperation Rocks Award)
Sofia K.
Floor De M.
ShuaiQing Z.
Liam D.
Team Milk Way (Synergy Award)
Cherry P.
HaoWen L.
Leon H.
Cricket B.
Team Galaxy Stars (Construction Innovation Award)

Caitlin J.
Scarlett P.
Nick W.
LAKESIDE TEAMS
Team STEAM (Best Foot Forward Award)
Sebastian H.
Devi Nunes S.
Spencer H.
Atticus H.
Team Space X (Gracious Professionalism Award)

Daniel Y.
Yau Chi H.
Andy T.
Ashton C.