Down memory lane with Open Minds
Photograph by
CIS Communications
It was a bright and sunny morning for an Open Minds adventure, and grade 3s, led by Carl Brown, had a mission: to explore the history of Telok Ayer and learn how it got its name. To help them get started, students first looked at an old photo of the area and discovered that Telok Ayer used to be a bay and landing site for migrants in Singapore's early days. This sparked off a flurry of activities designed to help them better understand the history of migrants.
Students interviewed locals to ask where their ancestors came from before they mapped out their answers on a world map. Then they examined an old photo showing migrants of different nationalities and engaged in a discussion on why people might have chosen to move to Singapore.
Activities were hands-on, and one activity saw students go into risk-taking mode, as they tried to identify different goods that migrants might have traded by tasting, touching and smelling various items like sugar, coffee, black peppercorns, glass and ceramic bowls, raw cotton, silk, and gems. Role-play was used to help students understand firsthand the problems migrants may have faced when they first arrived in Singapore. Judging from the satisfied looks on these students' faces, it looks like a fruitful morning indeed!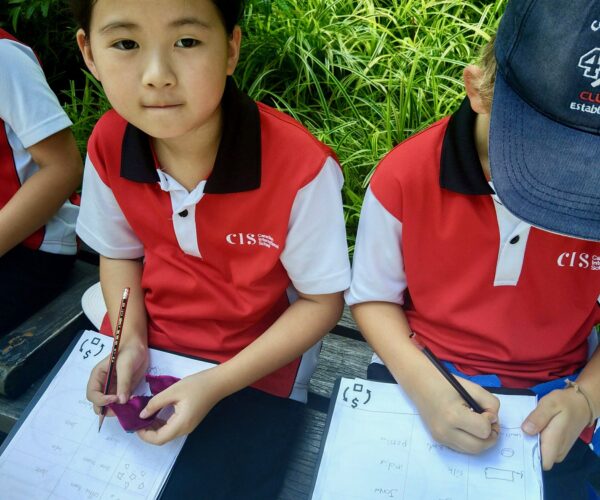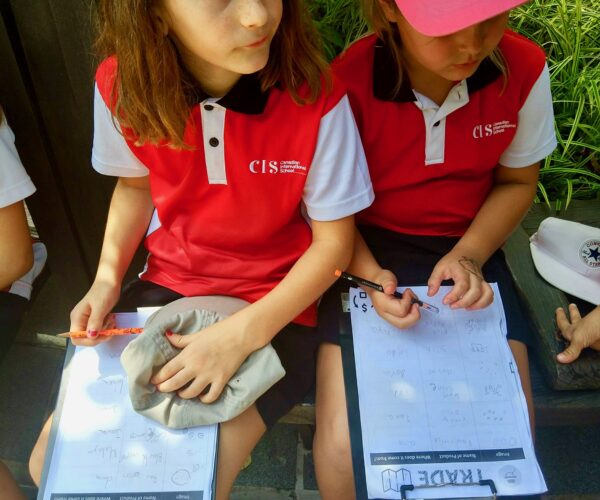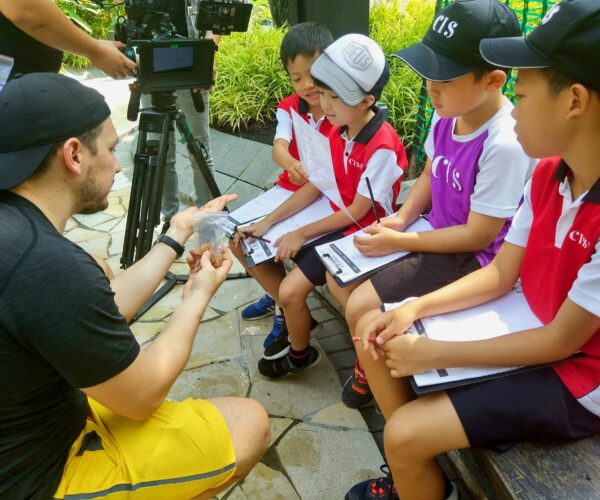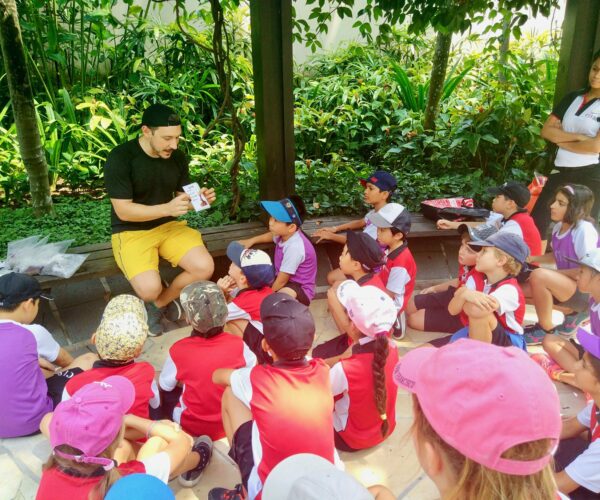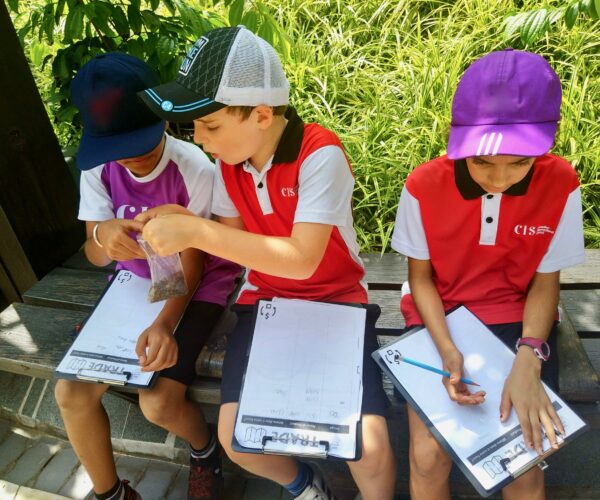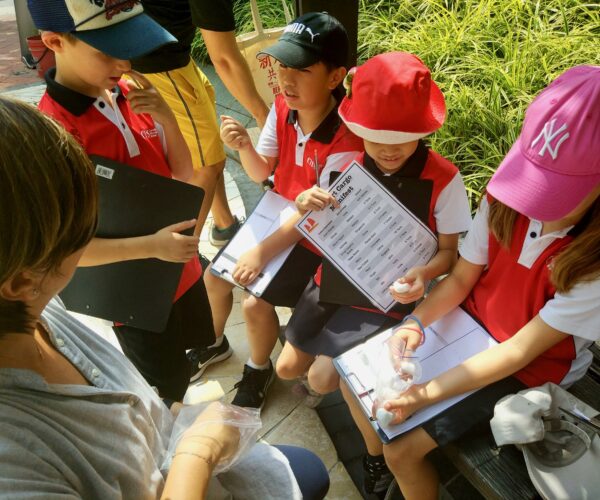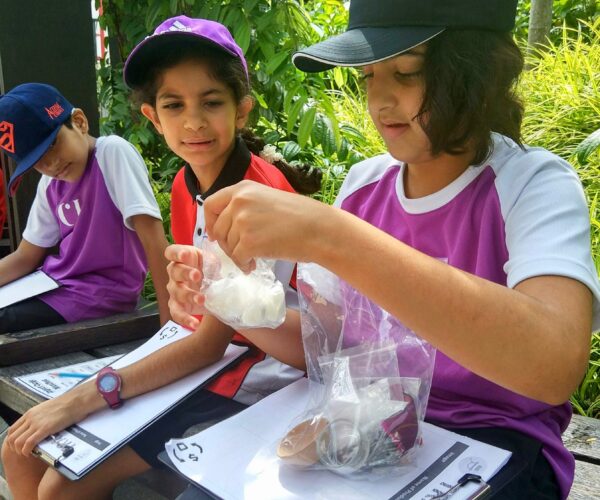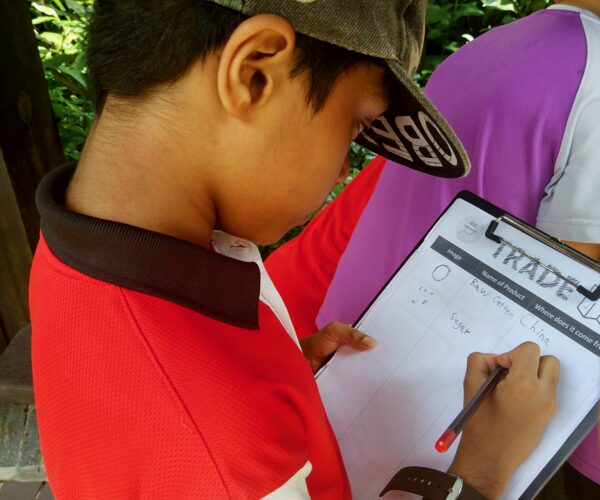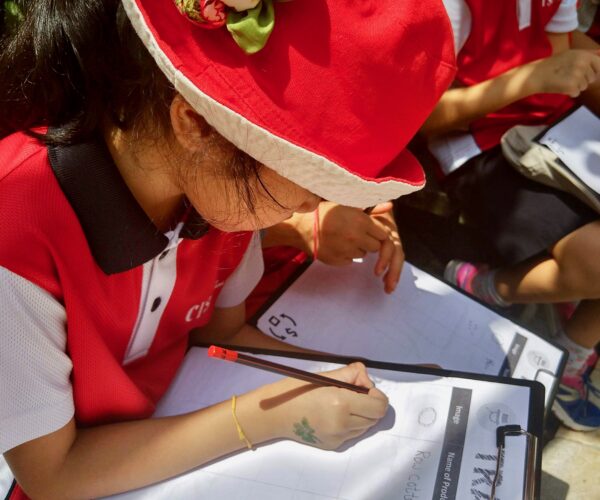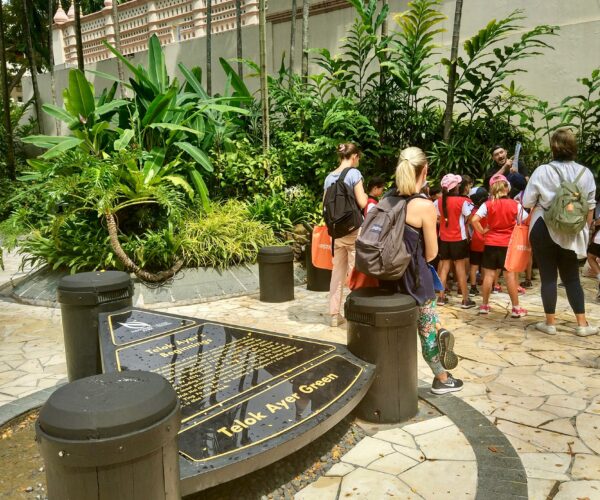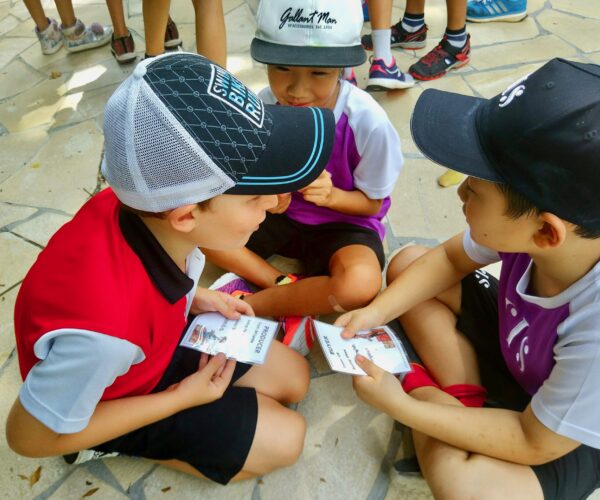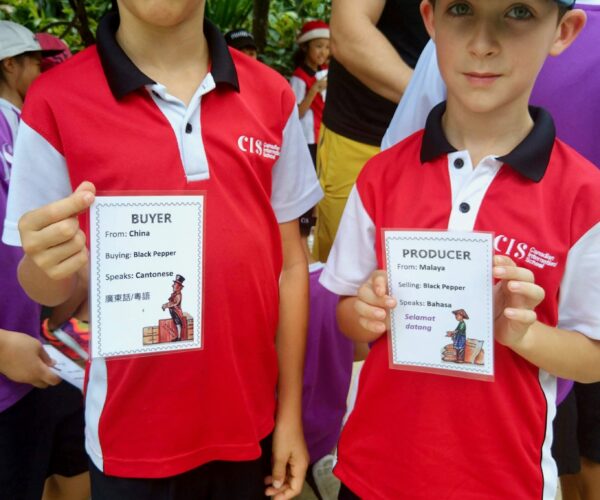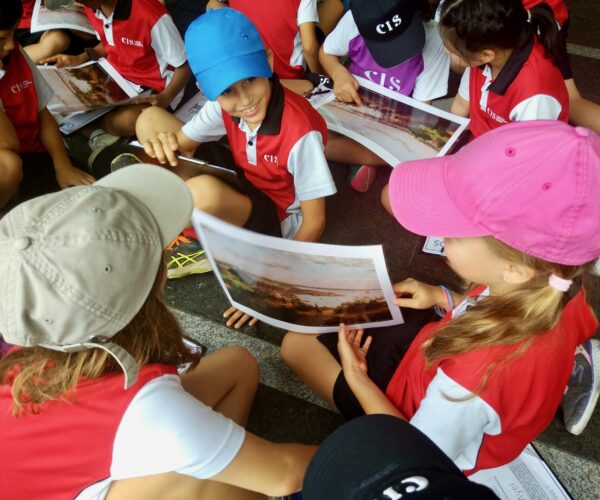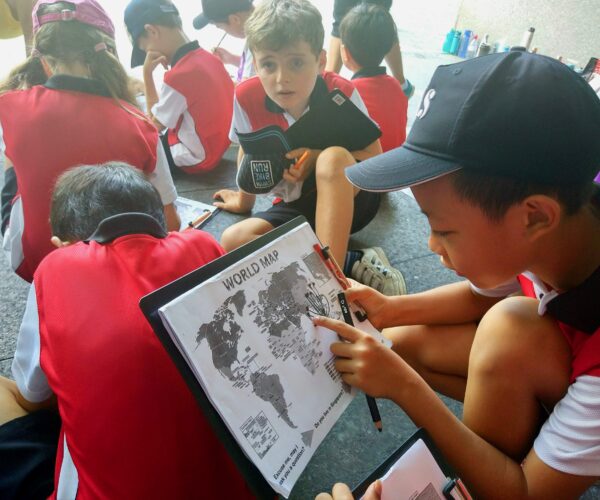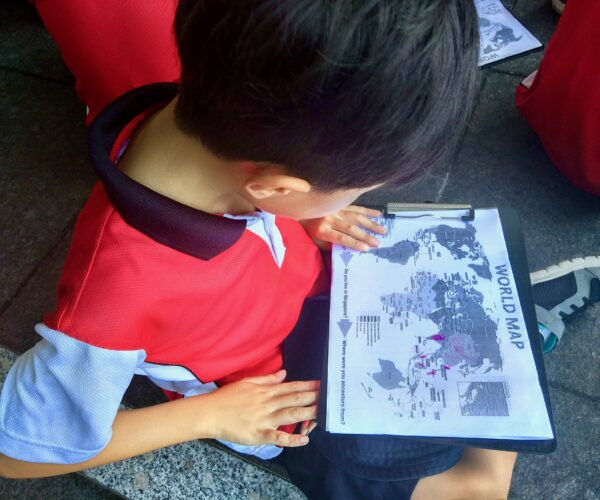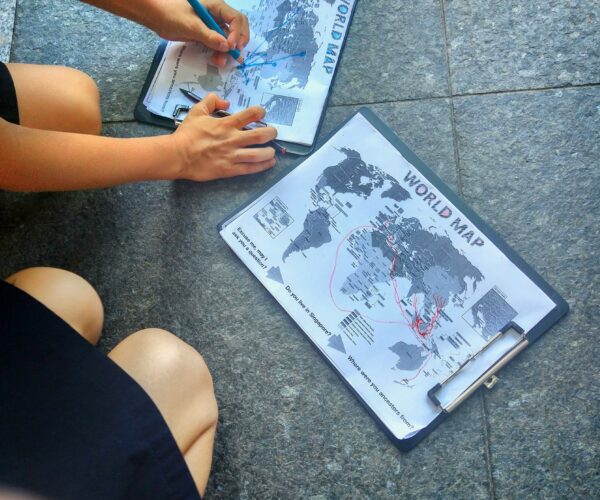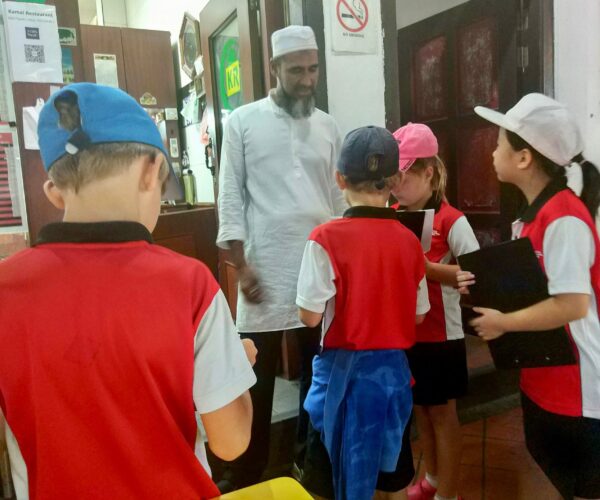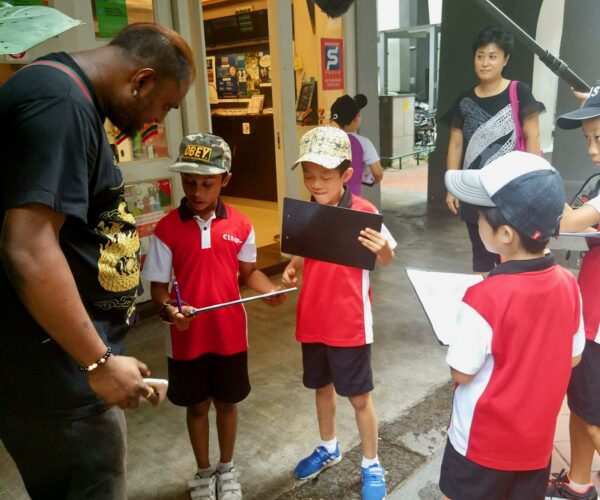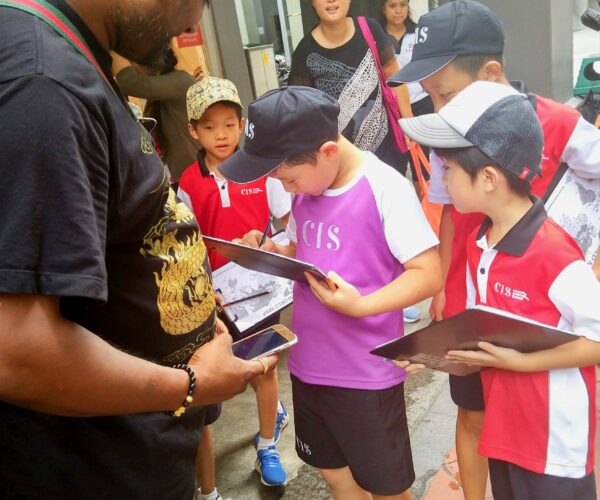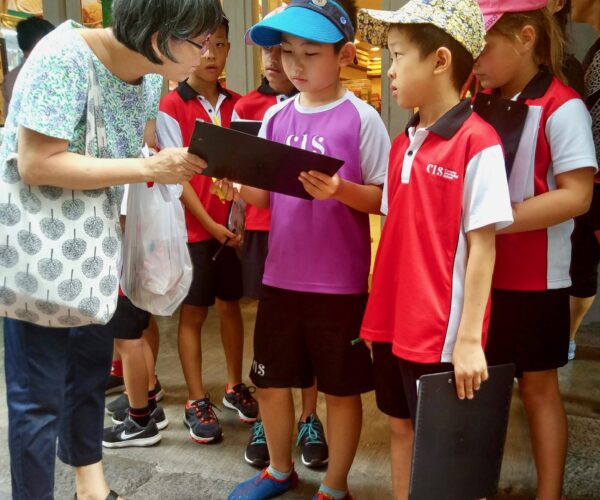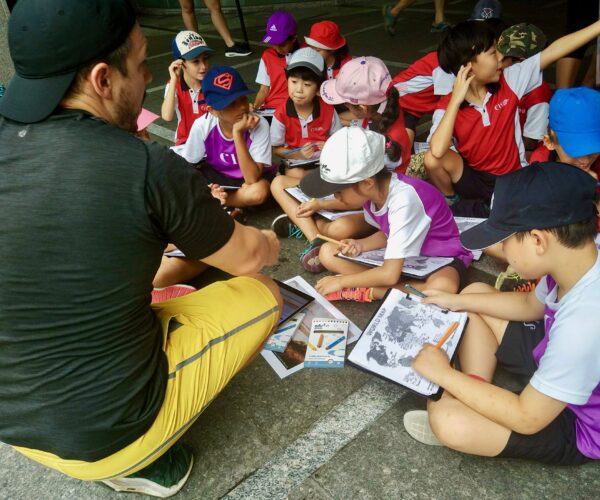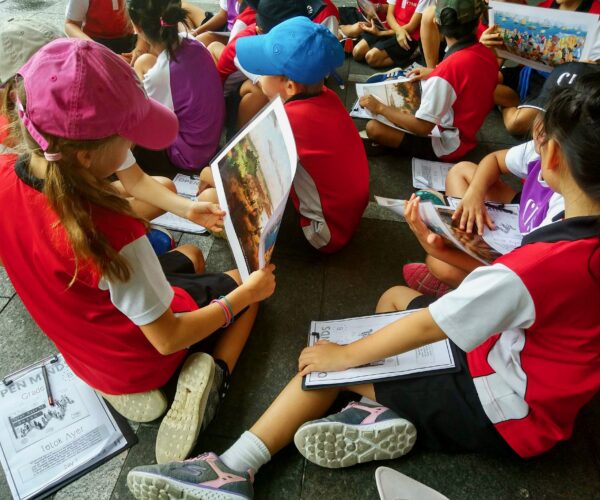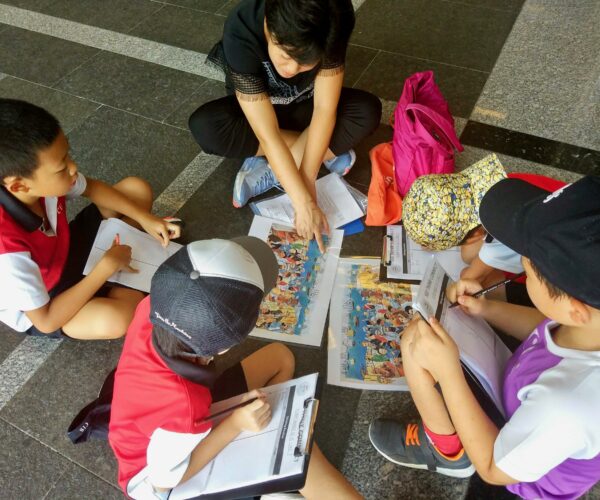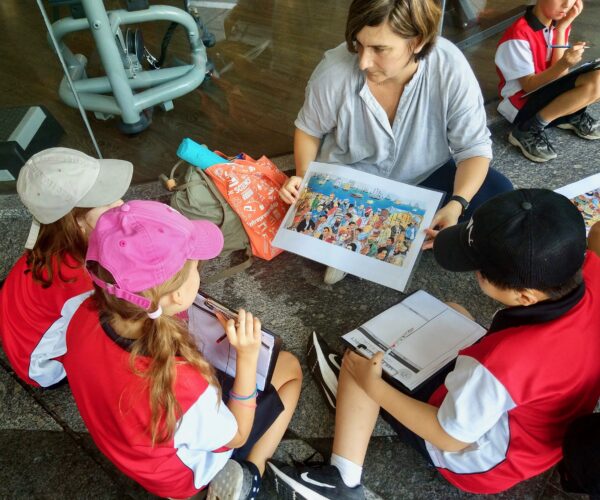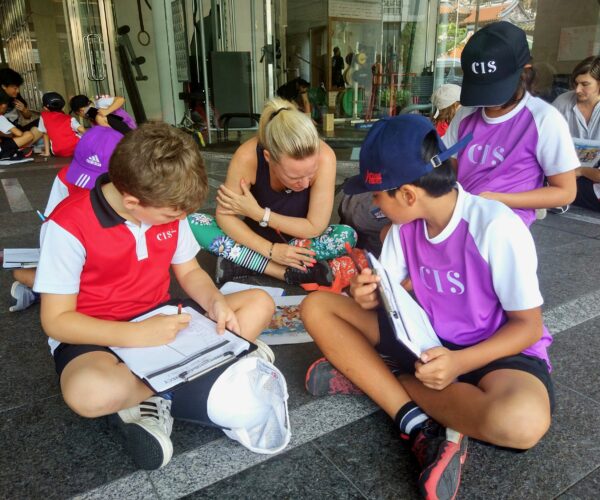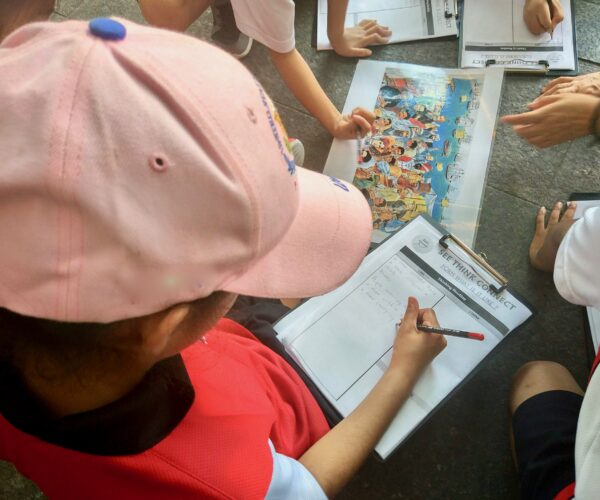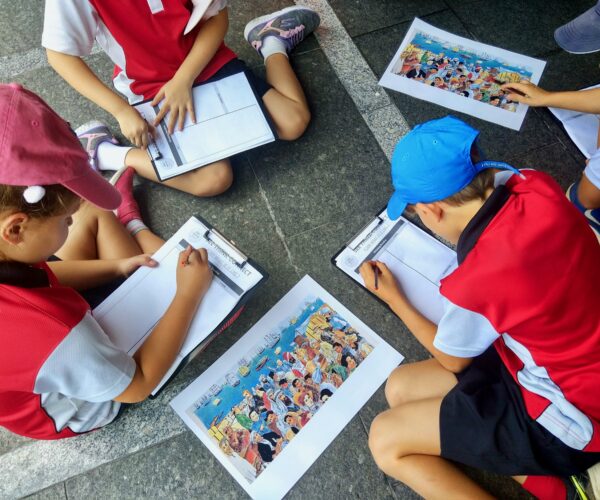 1 of 27