CIS students meet peace activist Emmanuel Jal
Photograph by
CIS Communications
Last month, primary and secondary students attended a talk by renowned recording artist and peace activist Emmanuel Jal. Born in the 1990s during the Sudanese Civil War, Jal was recruited as a child soldier at the tender age of eight. Many years have passed since he lived as a victim of war, but Jal has never once taken a moment of his life or the opportunities he's been given for granted.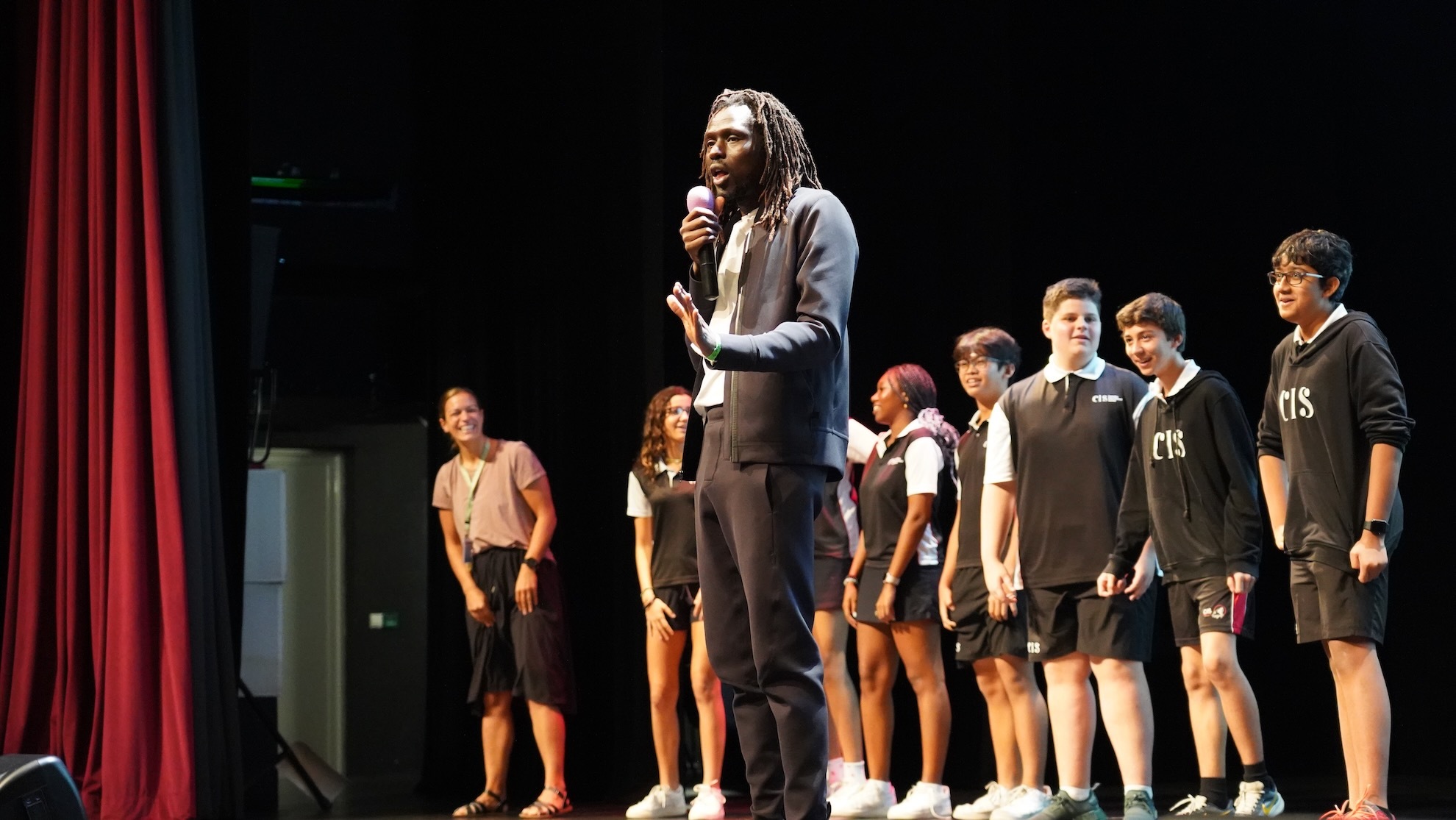 The Value of an Education

Jal uses his passion for music and his influence as an activist to raise awareness on the role of education as the path to peace. "When the rest of the children were learning how to read and write, I was learning how to fight," Jal raps in a version of "Forced to Sin", a track from his album War Child. It was only after British aid worker Emma McCune rescued and smuggled him into Kenya that Jal got to experience an education.
So strong was this desire to learn that he recalls enthusiastically repeating a single grade multiple times before finally passing. "It's different here­," Jal shared with our students sitting in the DFT, "when you fail, you get a hug and a cookie." With good humour Jal shared how some classrooms in his country of origin don't even have walls. He reminded our students to be aware and appreciative of the opportunity to study in an environment like CIS.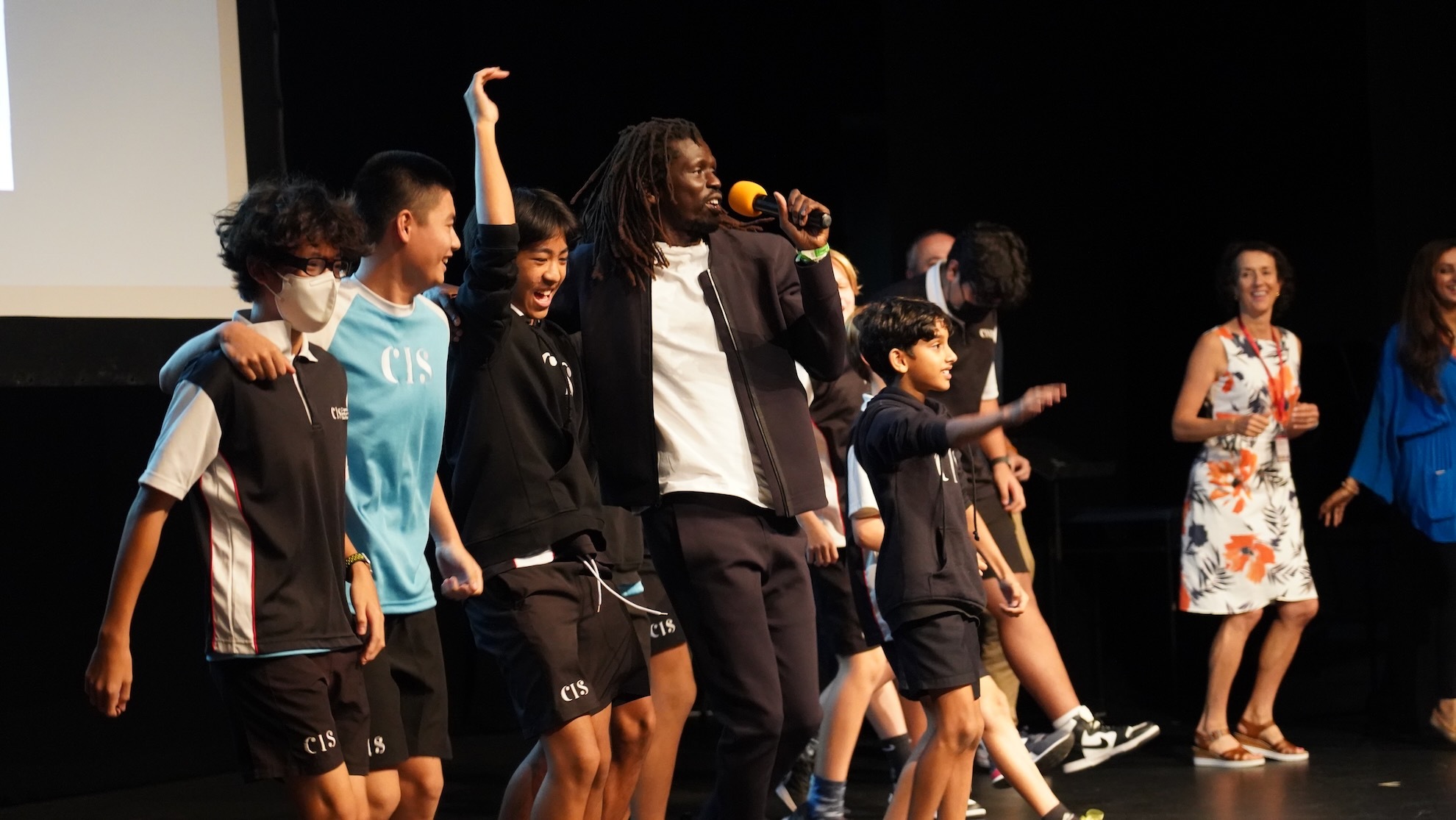 The Power of the Mind

Jal's story of overcoming the odds left students inspired to persevere even in the face of difficulty and failure, and to believe in the power of setting their mind to their goals.
Asking students to "Close your eyes and imagine anything you want to be in the future. What do you see?"
"I see myself as a policewoman!"
"I see myself as a best-selling author!"
"I see myself studying in an Ivy League university!" grade 9 student Drew K exclaimed to the cheers and applause of his peers.
When asked what he took away from Jal's speech Drew K shared, "Emmanuel's story really made me reflect on my present situation. I am studying at CIS, a private school that isn't even in my home country. I'm reminded to be thankful to be learning here in Singapore, and also to my parents for providing me with this opportunity."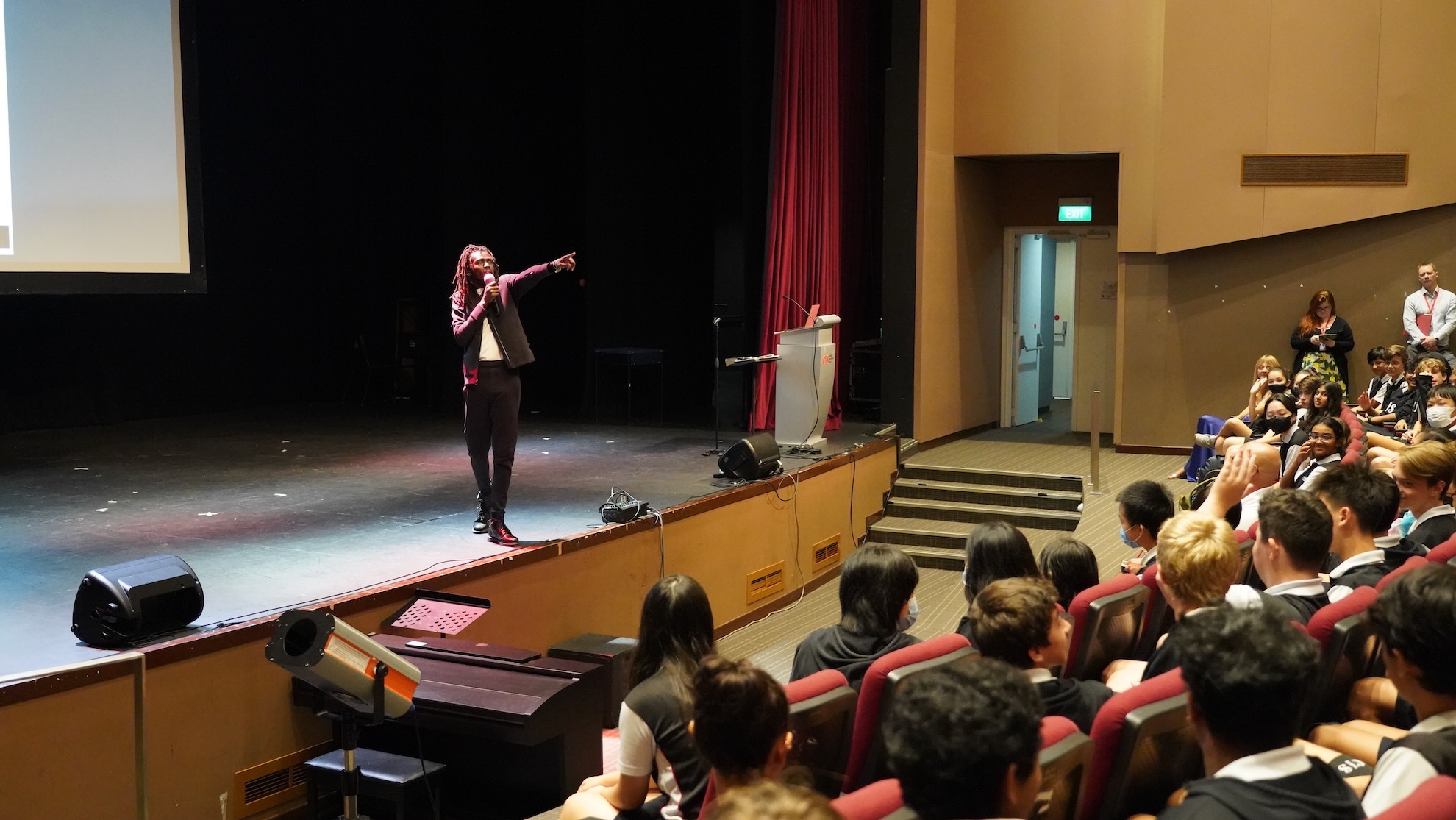 Talent and Activism
In addition to being a musician, Jal is also the founder of Gua Africa, a charity organisation providing learning and vocational training opportunities to those affected by war and displacement in East Africa. Jal is a prime example of someone who has united his talents with activism.
Secondary students were posed with a question along the same vein: " How could you raise awareness about injustice in the world?"
Perhaps inspired by Jal's own love for music, grade 8 students Pranad M and Fuyu W shared: "We think that music is an empowering way to bring across a message, like the 'Just Sing' performance two years ago by CIS for UN week. We can create a performance, skit, song, or routine that can raise awareness for a cause."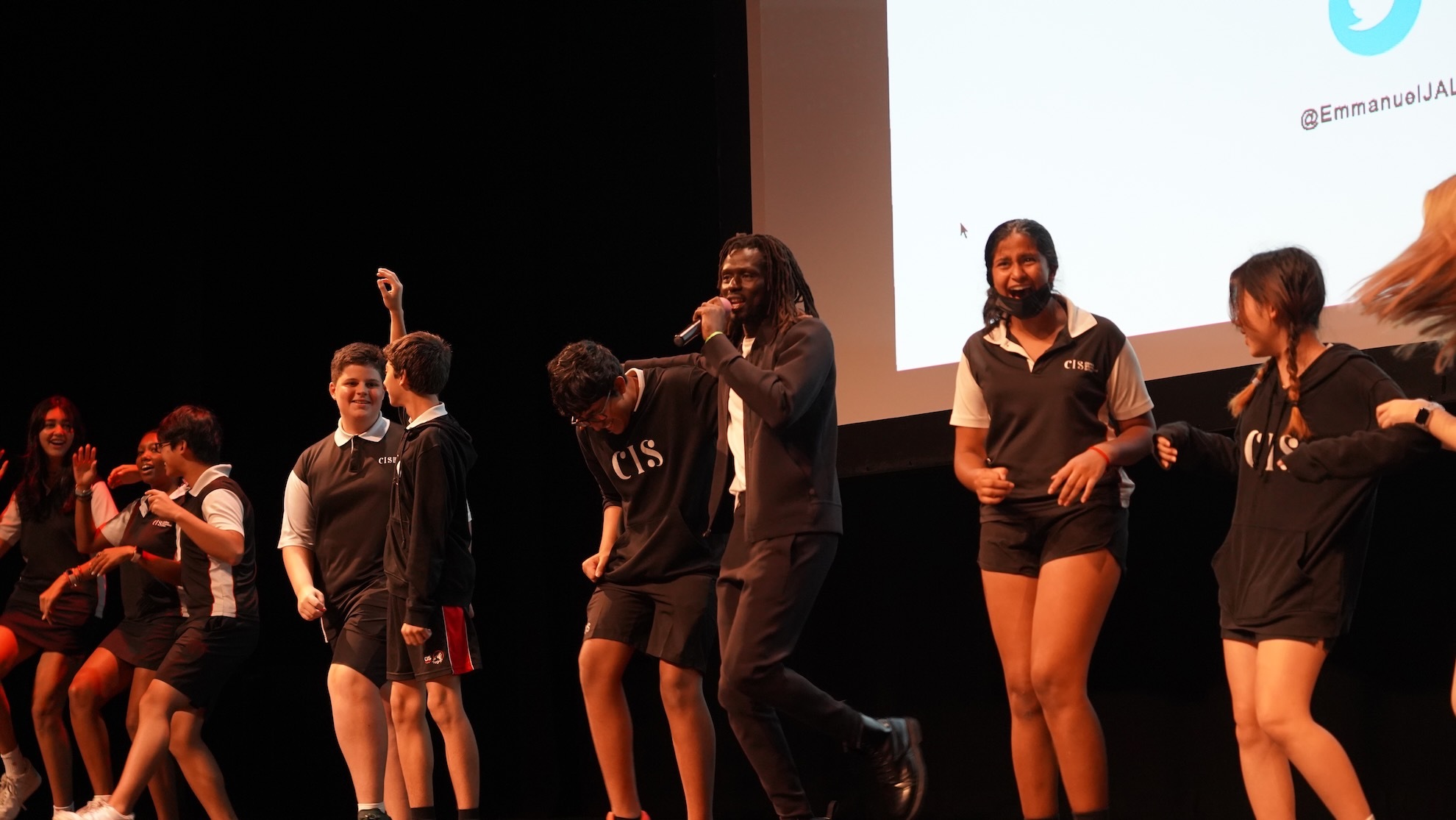 Grade 7 students Veer P and Samridh S suggested partnering with organisations like Kiva, a crowdfunding platform focused on lending to underserved communities.

These are just some of the many ideas students have come up with on how to use their talents and resources to raise awareness for different social causes.
In the words of our Ivy League aspirant Drew K, "I think us students needed to hear Emmanuel's story to remind us to commit to our dreams. Emmanuel was in a terrible situation but he managed to turn his life into something positive. I'm studying in such a good environment. If I continue to put in effort, I can definitely achieve my dreams too."