Chinese Language and Literature students publish first literary magazine
Photograph by
CIS Communications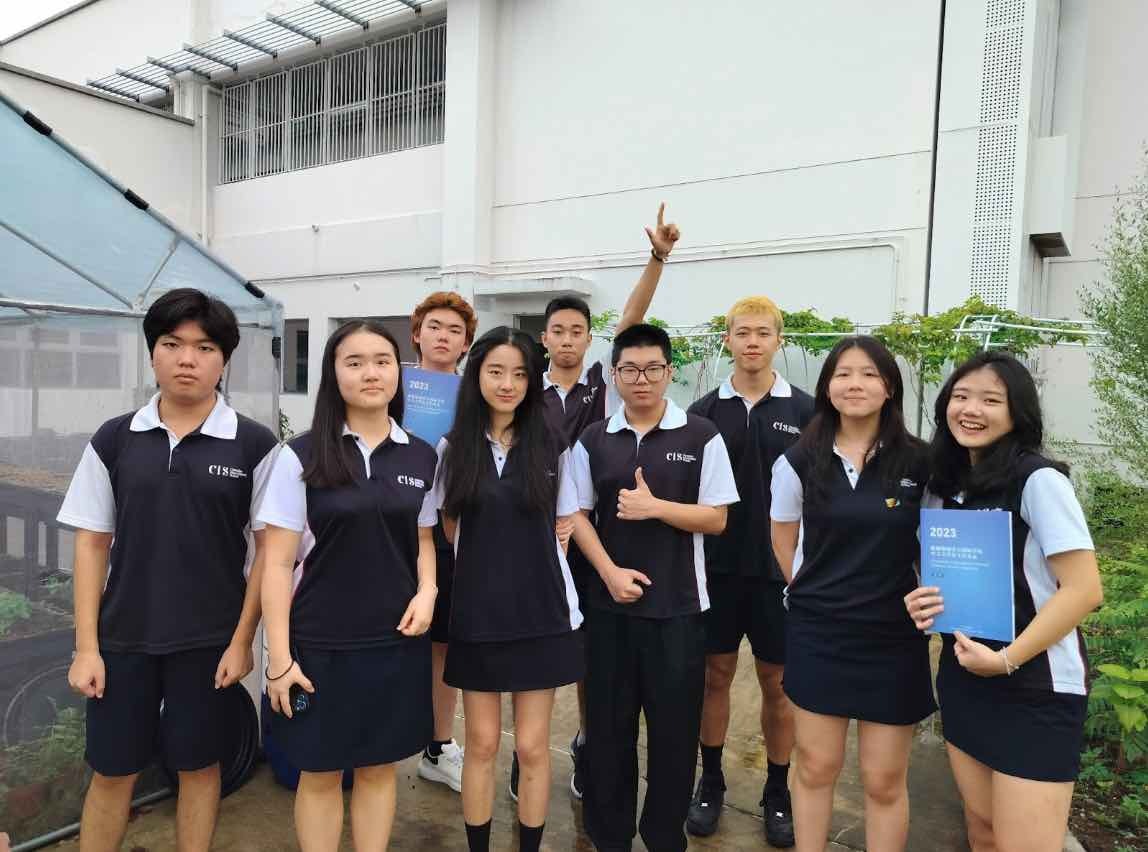 Editor-in-Chief: Victor L.
Authors: Victor L., Annabelle L., Yuxuan Z., Wang Y., Isabella L. and Wu Y.
English translators: Belle V., Karen L., Bruce J. and Shijie L.
After almost 6 months of preparation, our Chinese Language and Literature students published their first literary magazine. The magazine consists of 10 works written by grade 11 and 12 IB DP students, including text types of the personal prose essay and poems. Three students chose a portion of the works and translated them into English. Hear from Editor-in-Chief Victor L. as he reflects on the process of putting this magazine together.

What was the inspiration/motivation behind creating this literary magazine?
The inspiration for starting this magazine came from the idea of "impetuousness". There is no doubt that life can, at times, be impetuous or a fickle place. After all, the world is crowded, and the flow of people is like a tide, swallowing one's thoughts in a turbulent vortex. It can be difficult for people to find a peaceful haven. However, no matter how tumultuous life may be, many people including myself and the students behind the Chinese Language and Literature magazine find a quiet space to seek solace and peace in the words we write and weave together.
What were some of the challenges faced during this project, and how were they overcome?
Over the past 5 months, I collected more than 20 pieces of literary and photographic work. While most of the works were collected in the first month, the process of designing and printing the magazine was difficult and time-consuming.
The magazine's cover design and layout were not successfully completed until January 2023. We also faced issues in the printing process, specifically in terms of finding the right paper and printing quality. We did our research and contacted a few printing companies and the magazine was finally ready for publication in February 2023.
What did you enjoy most throughout the process of putting the literary magazine together?
I really enjoyed the process of putting these texts and artworks together. To be able to publish our works and have them displayed and available for browsing in a library brings a lot of joy. We hope that it will gain exposure to a wide variety of readers.
What is one thing you hope readers will take away/appreciate in these literary pieces?
Through the magazine's creation and publication, we hope to inspire, in others, an enjoyment and appreciation of literature. Through these texts, specifically, I hope for people to find a real sense of peace within their heart amidst the chaos that can arise in the world.

You can view the softcopy of the magazine here, and English translations of selected works here. This magazine is also available for browsing in the secondary library.