Breaking school records: Dominique D shines at the Singapore Open Nationals
Photograph by
Geoff Sweeney
Our competitive swimmers certainly made a splash over the summer break at the Singapore Open Nationals. Of our two athletes qualifying for multiple finals, grade 10 student Ivan M. placed 10th overall in Singapore in 50m Breaststroke, while Dominique D., grade 12, posted personal best times in every event.
Not many would have guessed that Dominique D. had joined the swim team just 3 years ago. A CIS student since 2012, her passion had always been for non-water sports, including basketball, football, touch rugby, and volleyball. On top of practising 16 hours of gymnastics weekly, she also represented CIS competitively in Track & Field and Cross Country.
But in 2019, she injured her foot. Realising that she had to put her favourite sports on hold while recovering, she decided to stay active by swimming instead. She hasn't looked back since!
Her newfound pursuit came with its initial challenges. When she started training, the majority of her practices and competitions were cancelled due to haze.
"The COVID-19 pandemic also impacted the majority of the time I've been on the swim team," she added. "So I've never been to a competition as big as the nationals!"
Even so, she embraced the opportunity to compete at the Singapore Open Nationals and put in her very best for the 4-day competition.
A moment stood out for her on day 3 when she competed in the 100m Butterfly category. Only after she had left the venue was she informed that she had made the final. At that point, she had to make a choice: to decline so she can rest and prepare for her hardest event on day 4, or to accept and get ready for the finals. She decided on the latter, not wanting to miss the chance to meet and compete against other talented swimmers.
"It was an opportunity to push myself as a swimmer and improve my time from my morning swim," she said. "Most importantly, I didn't want to regret not showing up."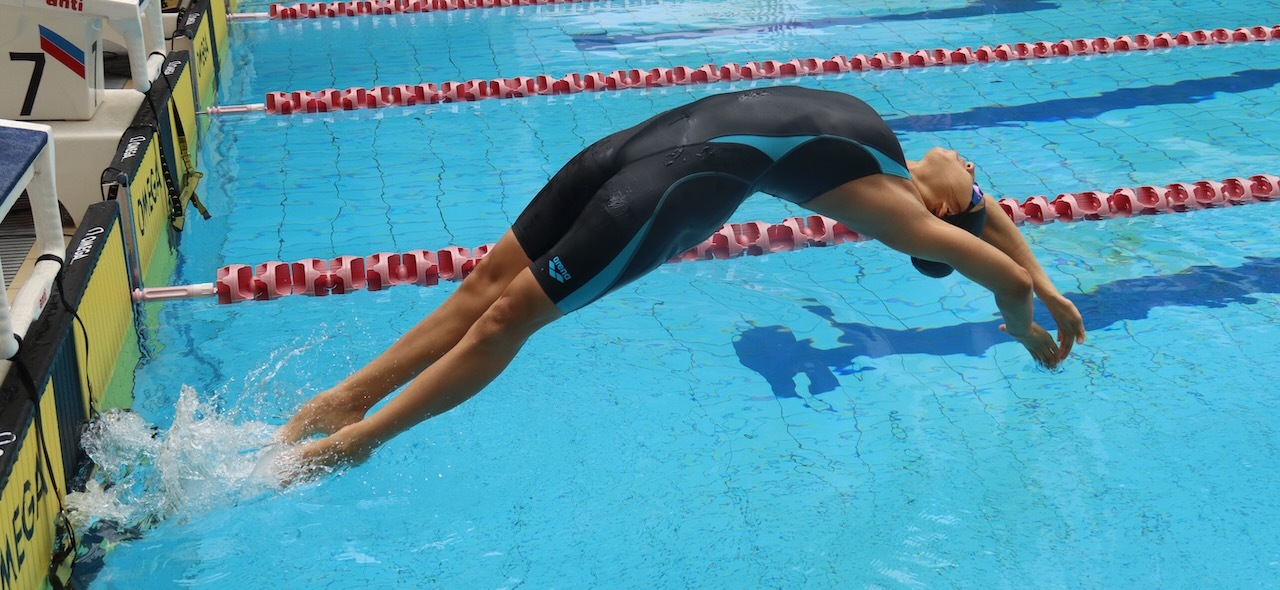 It turned out to be the right decision. Successfully completing the 100m Butterfly race, Dominique D. set an impressive record timing of 1:09.43. The incident taught her an important lesson she would never forget: to always take any opportunity she can get to challenge herself.

Throughout this fulfilling journey, Coaches Helen's and Geoff's support was instrumental in her success. They have been there every step of the way, be it in creating training sets and providing constant feedback, or filming her races so she could reflect on ways to improve.
Dominique D. is also grateful to be part of a wonderful team. "Without my swim team mates, I would not be as motivated as I am today," she said. "Together, we train hard, pushing each other to become the strongest and fastest versions of ourselves."
Now in her final year at CIS, Dominique D. has ambitious plans to break more school records and compete in more swimming events, while having fun and making new friends along the way.
We are proud of her achievements so far and cannot wait to see what the swim team will accomplish next together. Go Huskies!