Community & Service
10 Jan 2020
Alumna interview: Katie Fisher
Photograph by
CIS Communications
Katie Fisher, a grade 5 teacher at CIS TK, is an alumna of CIS! She's gone from Zimbabwe to South Africa to Singapore via Australia, Katie tells us how her story with CIS and her love for teaching started - and continues, 26 years later.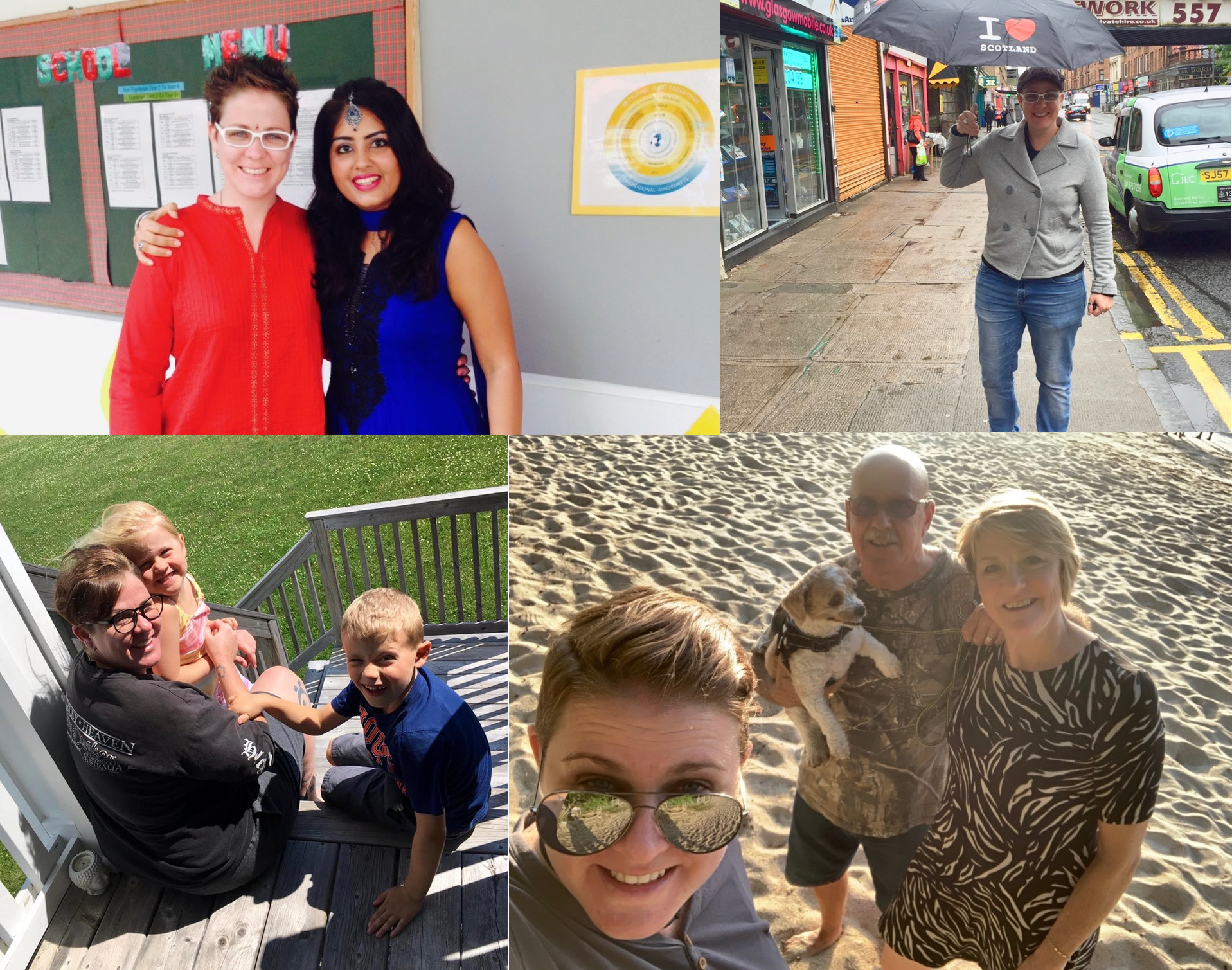 1. When did you graduate, and what have you been up to since? 
So I am now a Singaporean, but I was born in Zimbabwe and grew up in South Africa. When I was 10, I moved with my family to Singapore. It is here that my story with CIS began as I joined the school as a grade 5 student at the Toh Tuck campus. My teacher then was Kristy Kelly, who still teaches at CIS, 26 years on! I graduated in 2002 and moved to Melbourne to study audio engineering and sound production. I came back to Singapore three years later, with a Bachelor of Recording Arts in the bag.
This is when I actually fell into teaching, a bit by accident. I started volunteering and teaching English to Chinese and Japanese students. I also worked as a supply teacher at the Australian School, Stamford and CIS for a bit. I made new teacher friends, spent time in classes and just fell in love with the job. So in 2008, I decided to go back to Melbourne to get a Graduate Diploma in Education and in August 2010, I started my career as a teacher for grade 1 students at Eton House in Singapore. I worked there for 6 years.
Then, a grade 5 position opened up at CIS Lakeside. Kristy Finlay and Brian Tucker, my Sociology and World Issues teacher in high school! - got talking about me, and a few weeks later, I received an offer to re-join the CIS family! After a year, I moved to TK as a grade 3 and then grade 5 teacher, the position I am still in now. 
2. Does your connection with the school play a big part in your job and the way you teach?
As a TCK myself, I think it allows me to better connect and understand my students. I have been transient in Singapore too, so I sympathise with the children. I know what it is like to make friends, get comfortable in a new life, and then have to leave everything behind. I still have my old yearbooks here; my students like to look at them. I am tied to this school: I have either studied or taught on 4 different campuses (Toh Tuck, Bukit Tinggi, Lakeside and TK). CIS has been in my life, on and off, for 26 years. Apparently, I don't want to leave!
3. Would you have a piece of advice for this year's seniors? 
Don't rush to find out who you are; it takes time and it's not a race. Embrace the moment. Don't worry about what everyone else is doing and what you think you should be doing - everyone is going through the same thing.
4. What would be your best achievements to date; or key moments in your life? 
I would say finding my way, becoming a qualified teacher and starting to teach. And although my heart belongs to Africa, getting my Singapore citizenship was definitely an accomplishment. It's opened more doors and it reflects my life's itinerary.
5. What are some of your fondest CIS student memories? 
I have so many memories, even decades later. I was part of the basketball team for quite a few years and I remember the team's excitement whenever we went to games. I also loved being in a band and would spend a lot of time jamming in the practice space at Bukit Tinggi. Excursions - especially to Australia, Nepal and Malaysia were huge highlights of my time as a student. Last but not least - graduation was awesome!