Aladdin Jr gets the royal treatment
By
Shanhong Hughes, musical director
Photograph by
CIS Communications
Designed especially for our younger theatregoers, Aladdin Jr, an abbreviated version of the 1992 Disney classic, was given the royal treatment at CIS. The story is set in Agrabah, where the weather is warm, the characters colourful, and magic is around every corner. But behind the hurly burly of the marketplace, there is a princess who has to live by royal rules, and a rat who's posing as a prince.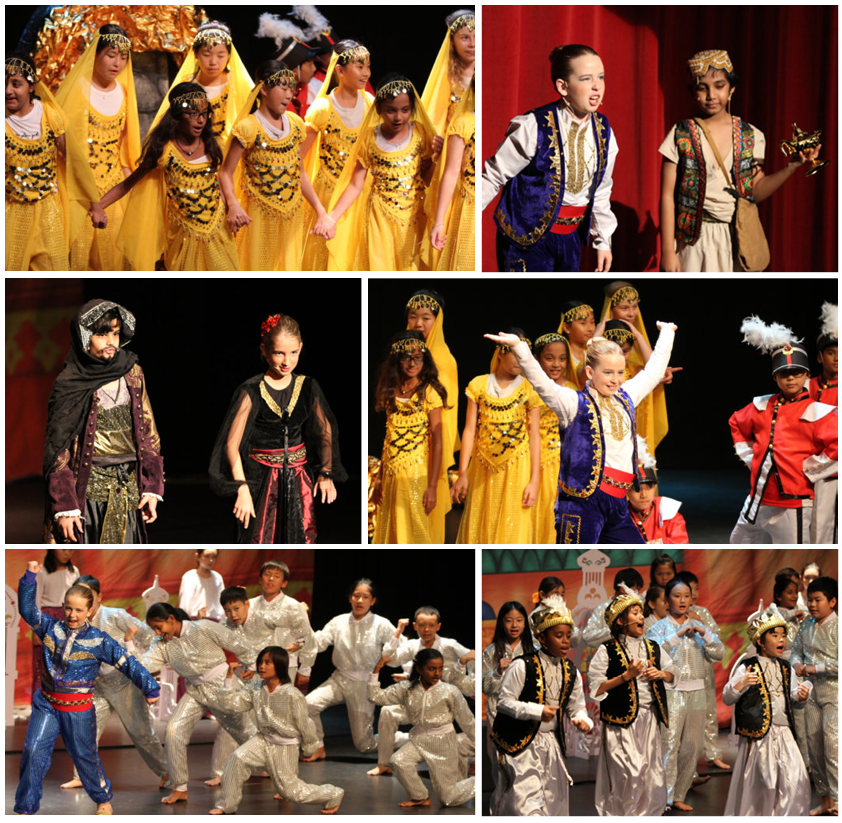 Our story started with Aladdin and his three friends, Babkak, Omar, and Kassim who are down on their luck, until Aladdin discovers a magic lamp and the Genie who has the power to grant three wishes. Wanting to earn the respect of the princess, Jasmine, Aladdin embarks on an adventure that will test his will and his moral character.
The audience was treated to an outstanding performance, and all grade 5 Lakeside students participated in the show. From the moment curtains opened, the beautiful, colourful costumes and props, bold set design, and creative lighting provided the background for a show that entertained an audience of all ages. The flying magic carpet, dashing "shooting stars" and our new dry ice machines took us to a "Whole New World".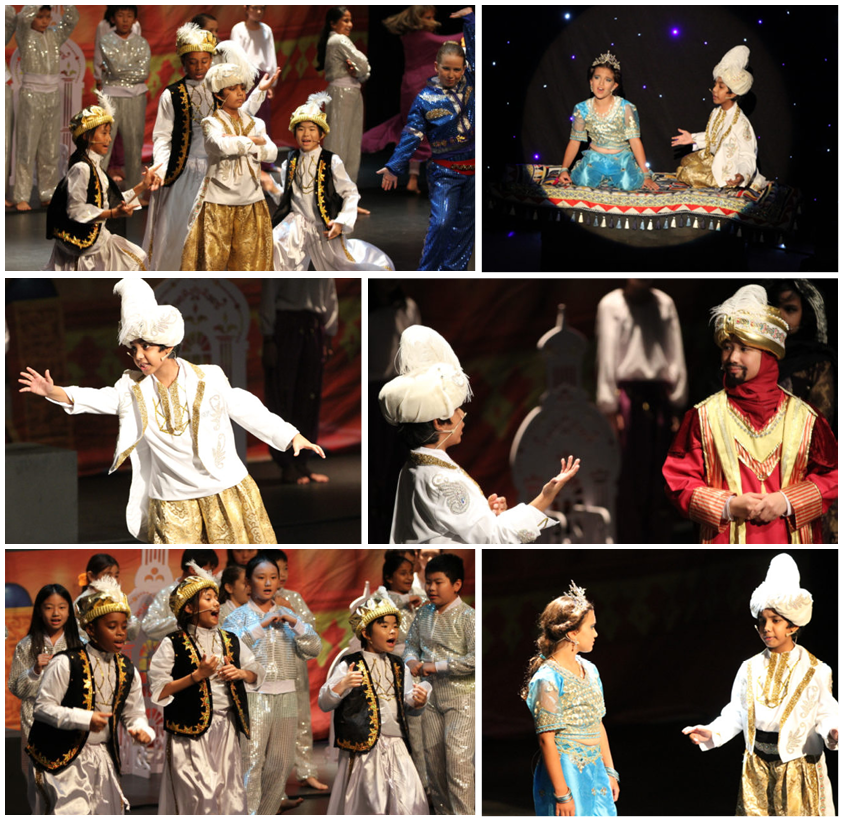 A line "do you trust me?", which was uttered during the show, could have been the motto of the production. Every member did their part to make the team production a success. Over 200 students collaborated as a team and gave an incredible performance. With the support from their music, drama and art teachers (plus a few other teachers!), magic happened and the wonderful grade 5s delivered a show that was made of dreams and showcased what the CIS team spirit can produce.