A community garden of our own
Photograph by
CIS Communications
CIS is looking a little greener every day! A community of eco-warriors (students, staff and parents) have been hard at work, turning what used to be a bare rooftop into a beautiful community garden.
In their newest learning space, students get the opportunity to explore, build, and apply learning in a hands-on environment. They develop critical and creative problem solving skills as they work collaboratively in committees to keep the garden thriving, while initiating collaborative projects in the garden that will benefit surrounding local communities.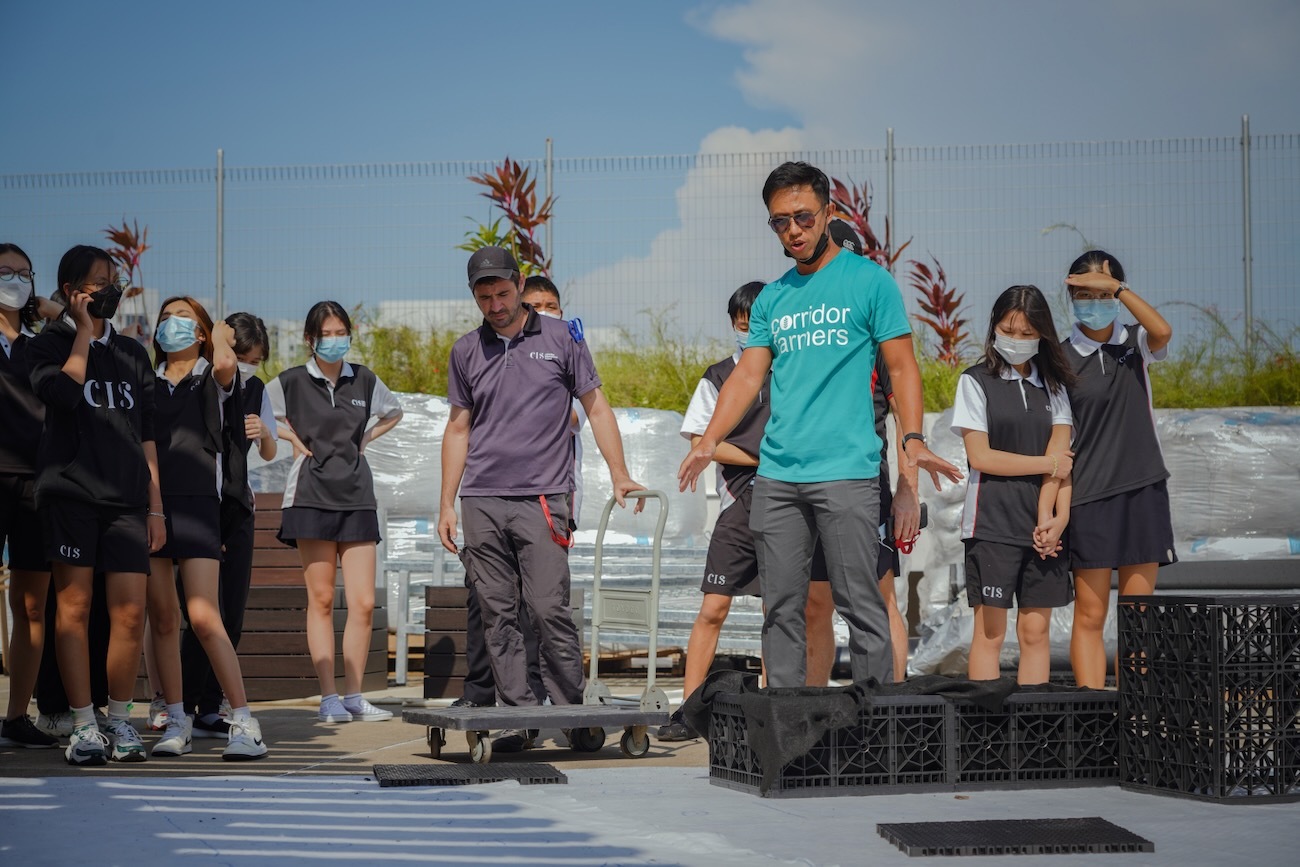 This garden was a result of an inquiry by our grade 8 students during their design and 'Individuals and Societies' interdisciplinary unit, where they learnt about climate change and Singapore's goals of reducing their carbon footprint by way of the SG Green Plan 2030. They then accepted the challenge to design a garden plan in support of the national sustainability movement that challenged everyday citizens to green their homes and buildings.
Soon, their plans started to take shape with the help of professional landscapers Corridor Farmers. Students not only learnt about building, growing, and the environmental benefits of gardening, but also the business know-hows such as budgeting. Under the direction of Experiential Learning Coordinator Christa Craats, they then jumped into the action themselves.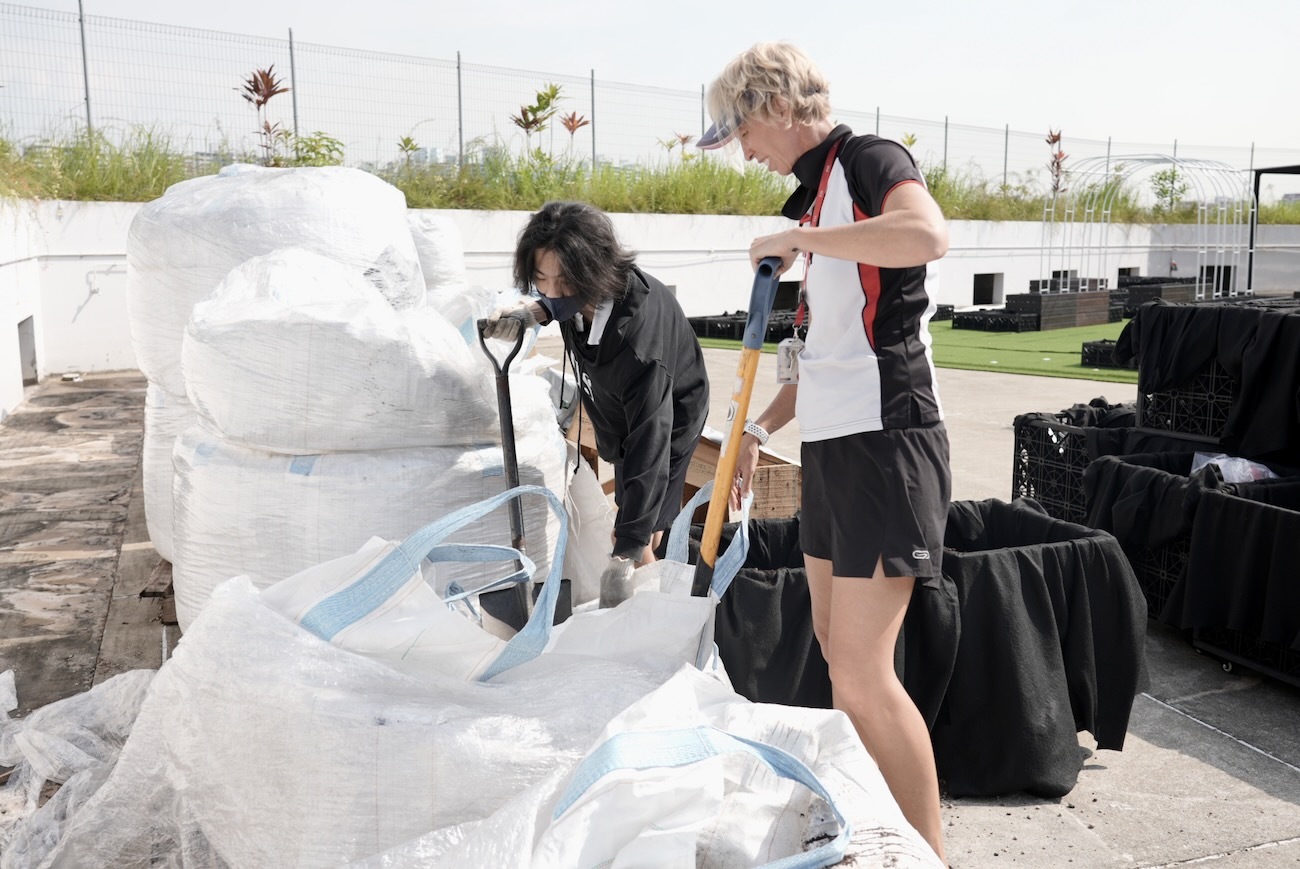 There were challenges along the way, as Christa mentions, to have enough pots, soil, seeds, and manpower to start the planting process and subsequently, maintain the garden. She was heartened to see many students step in to help during SMART and after-school hours.

The student volunteers were excited for the meaningful opportunity to engage in service and turn their learning into purposeful action. Arishya J, grade 11, states, "I would like to gain practical experience in architecture and engineering, and be involved in projects that contribute towards a better world."
Each student also contributed their unique skill sets. Driven by their interest in video production, grade 8 students Mihika K and Claire H joined the media team to document the garden's progress and showcase the hard work of their peers. Annabel C, grade 11, leveraged her passion for carpentry and design and took the initiative to build a trough that made transporting soil easier and faster.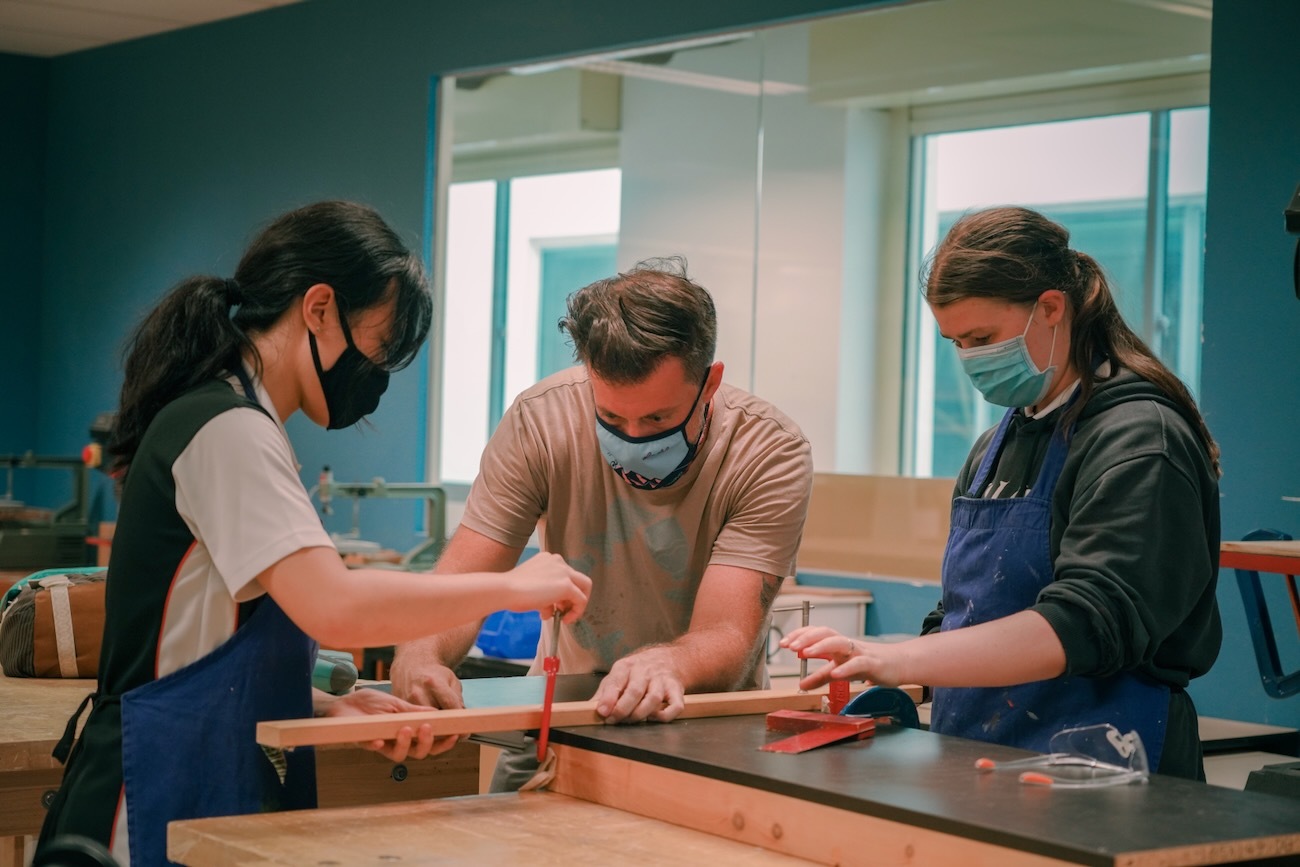 Other secondary students helped their younger peers create their own growing bottles to plant more seeds. Some parents and staff got involved too, donating plants and volunteering their time during special garden days. Green Machine lead and geography teacher Piers Tainsh shared that the project sparked a new personal passion for gardening. He and his students decided to upcycle plastic bottles into planters and learned about propagation techniques in order to extend and grow the garden.

Mihika reflects on the obstacles they faced during the planting process. "Sometimes, it rains really hard and the plants get over-watered, and we have to cancel the sessions," she says. "Sometimes, it's so hot that it gets hard to work in the sun."
Nevertheless, their perseverance paid off. As the CIS community worked together over the months, the rooftop went through an amazing transformation.

It is exciting to see the students' vision come to fruition, contributing to the biodiversity of our urban spaces. Producing fruiting plants and over 200 heads of leafy greens in a month, the two greenhouses will also do wonders to reduce our carbon footprint.
As the plants flower over time, students will soon gather to create a sustainable business plan on managing the harvests and which new crops to grow. Christa looks forward to supporting both teachers and students in using the garden for exciting learning opportunities, and collaborating with more organisations to support the wider community beyond CIS.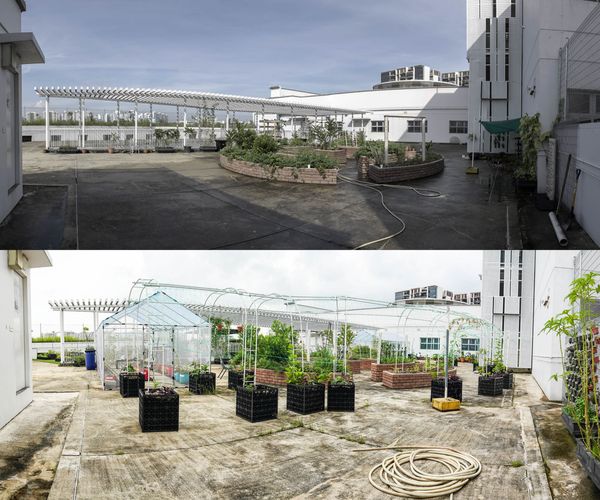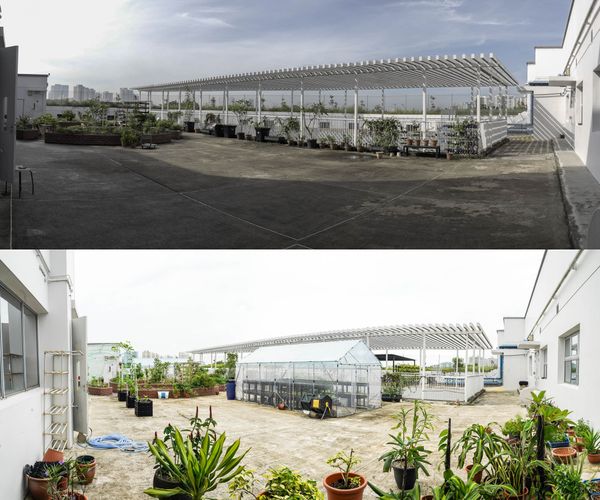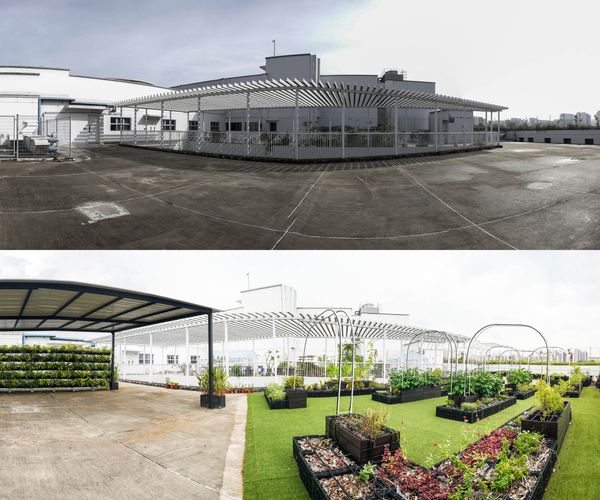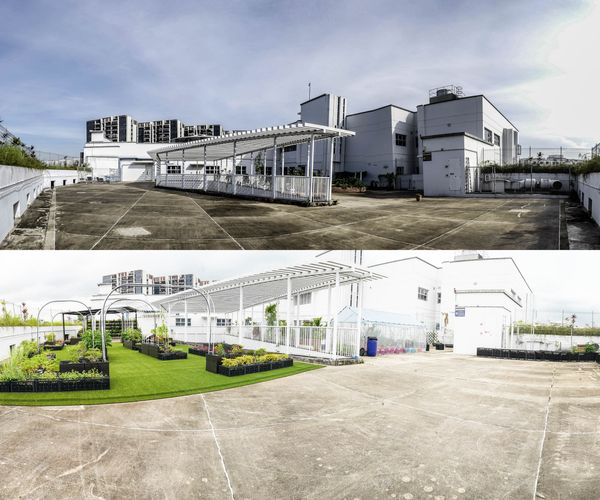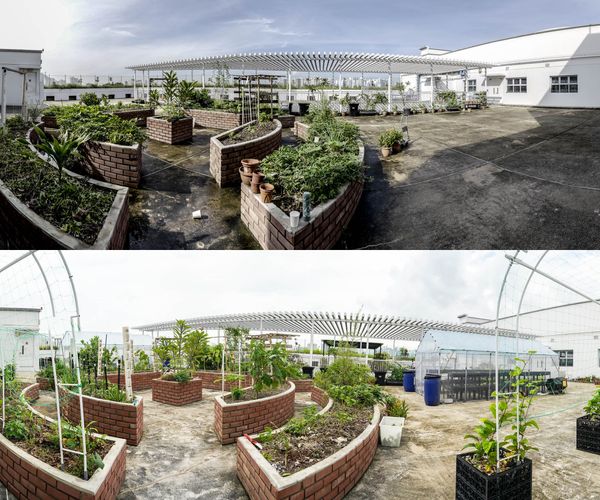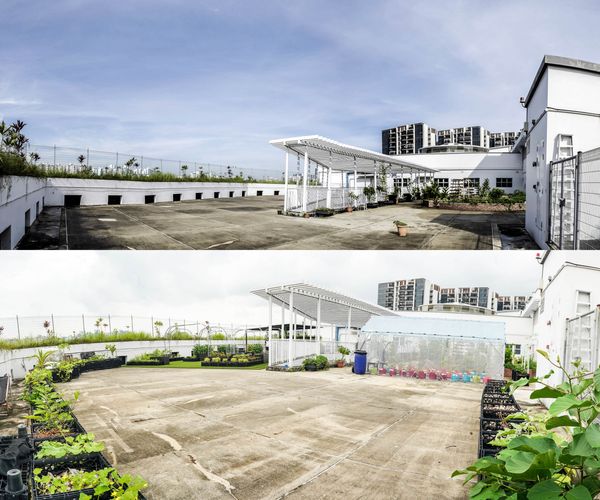 1 of 6