Community & Service
2 Aug 2023
A bilingual education advocate: Meet Dr Lijuan Du, our new Chinese-English bilingual principal
Photograph by
CIS Communications
Join us in extending a warm welcome to Dr Lijuan Du, our newly appointed primary school Chinese-English bilingual principal. With a background rooted in China and an extensive tenure of over 25 years as an educator and educational leader, we sat down with Lijuan to delve into her background, her passion for bilingual education, and the goals she has set for the new school year.
Welcome to CIS, Dr Lijuan! Tell us a little more about yourself.
My passion for education has been a driving force throughout my academic journey. It led me to complete my bachelor's degree in education, master's degree in teaching Chinese as a foreign language and ultimately my doctorate in education, where I specialised in curriculum and assessment. These educational milestones reflect my dedication to the field that continues to inspire me everyday.

There's more to me than just academics! Beyond the classroom, you will often find me reading, especially paper books. When the weather is beautiful, you will catch me hiking amidst nature, but most of the time, I am with my family. My husband and I are proud parents of our talented son, Sida, a musician who plays the piano and tuba really well.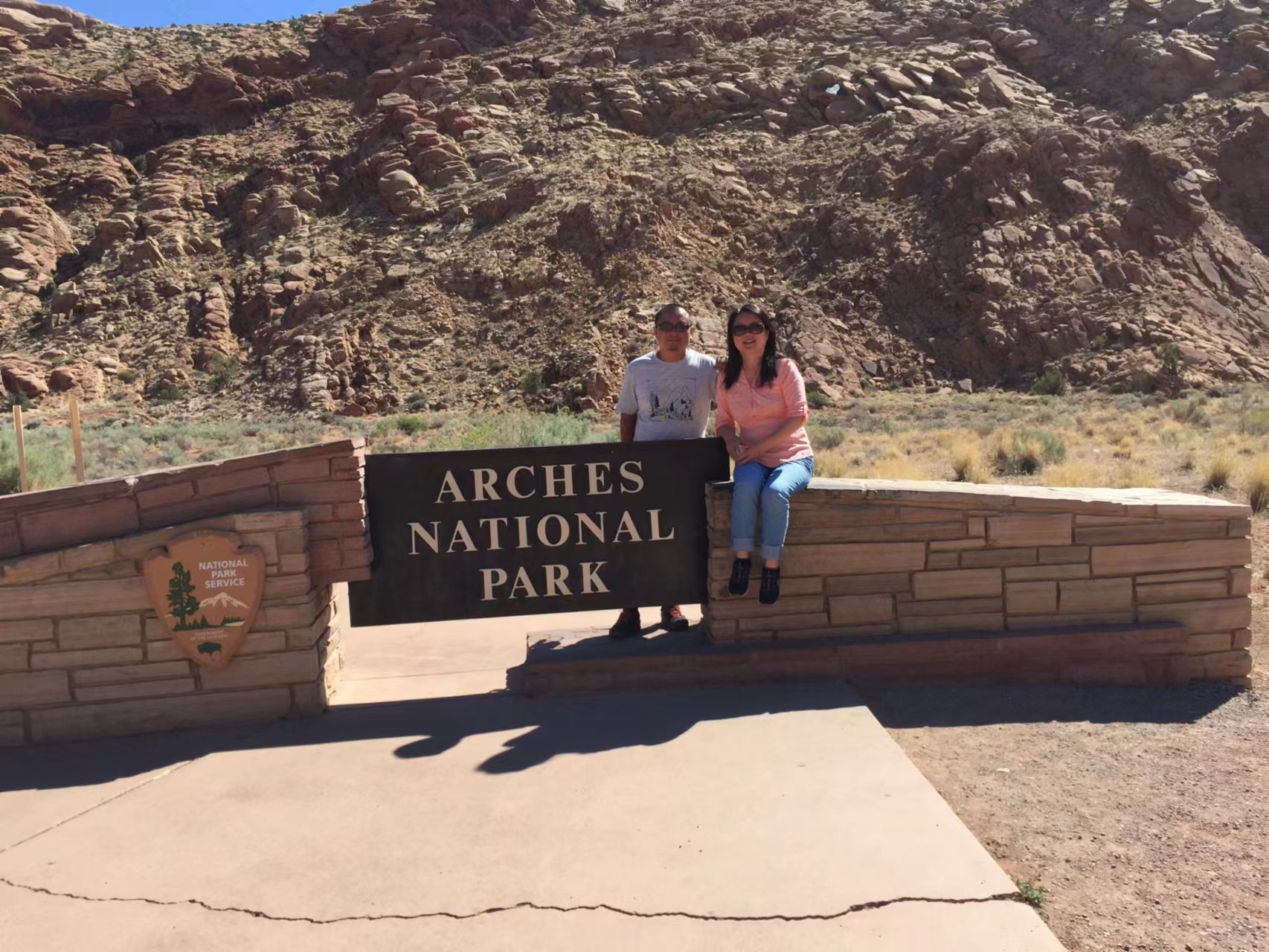 Tell us more about your summer break and your transition to Singapore following your time in Beijing and Hong Kong.

I spent a lot of time packing and unpacking over the summer as I moved from Beijing to Singapore in July. Although I am new to Singapore, I have really enjoyed the beaches, the sunset, the food, and the people here. CIS has welcomed me with open arms and I enjoy being part of the CIS family.
What inspired you to become an educator?
I was born and raised in China, and I had my primary and secondary school education in the 1980s and 1990s. Usually, there were 50-60 students in my classroom. We were sitting in rows, purely listening to the teachers speak. I wondered whether school education could look different and this inspired me to become an educator.
My interest in CIS is driven in part by my passion for bilingual education. A true bilingual programme aims for biliteracy, high academic achievement, and sociocultural competence, which means helping students understand and appreciate what all people have in common and the qualities that make them unique.
Can you tell us more about your approach to education at CIS?
I believe that each student is special and unique. In order to achieve holistic development, we need to always place students at the centre of education — every decision must be made with a focus on students' needs, interests and abilities. I believe that a successful educational journey starts from each student as a person and learner, and not based on age or a single curriculum's expectation.
Teacher quality is a critical factor that impacts the success of students and the school. We must partner with our teachers to fully develop learning communities that are responsive to the diverse needs of students. I hold myself, and those with whom I work with, accountable for seeking and achieving positive learning outcomes for our students.
Parents are our partners in education. Without the trust and support of each parent, it is difficult to establish a caring and supportive school community. The goals of building strong relationships between teachers, parents, and caregivers are simple and clear — listen to parents' voices and help each parent fully understand the school's vision, mission, key beliefs, and educational philosophies. Together we can enrich the lives of our students and enhance the overall school environment.
What are your goals for the 2023-24 school year?
As a new community member at CIS, the most significant goal for me is to build strong relationships with our students, parents, and teachers, so we can work together to help our students grow and thrive. I also aim to inspire our community members to become positive advocates of bilingual education, so we can work towards the same goals during each child's bilingual education journey — biliteracy, high academic achievement, and sociocultural competence.
Thank you for your time, Lijuan! We are delighted to welcome you to the CIS family.