U11 netball team end season on a high note
By
Jamie Cole, Sports Administrator
Photograph by
CIS Communications
Congratulations to the U11 netball team for finishing season 2 with a bang! Playing Division 2 in the ACSIS league, the team went up against fierce competition like Chatsworth, UWC South East Asia Dover (UWCSEA Dover), Tanglin Trust School (TTS), Australian International School Singapore (AIS) and Dulwich College. But thanks to their determination, grit and hard won skills, the team eventually scored third place at the season ending finals at TTS.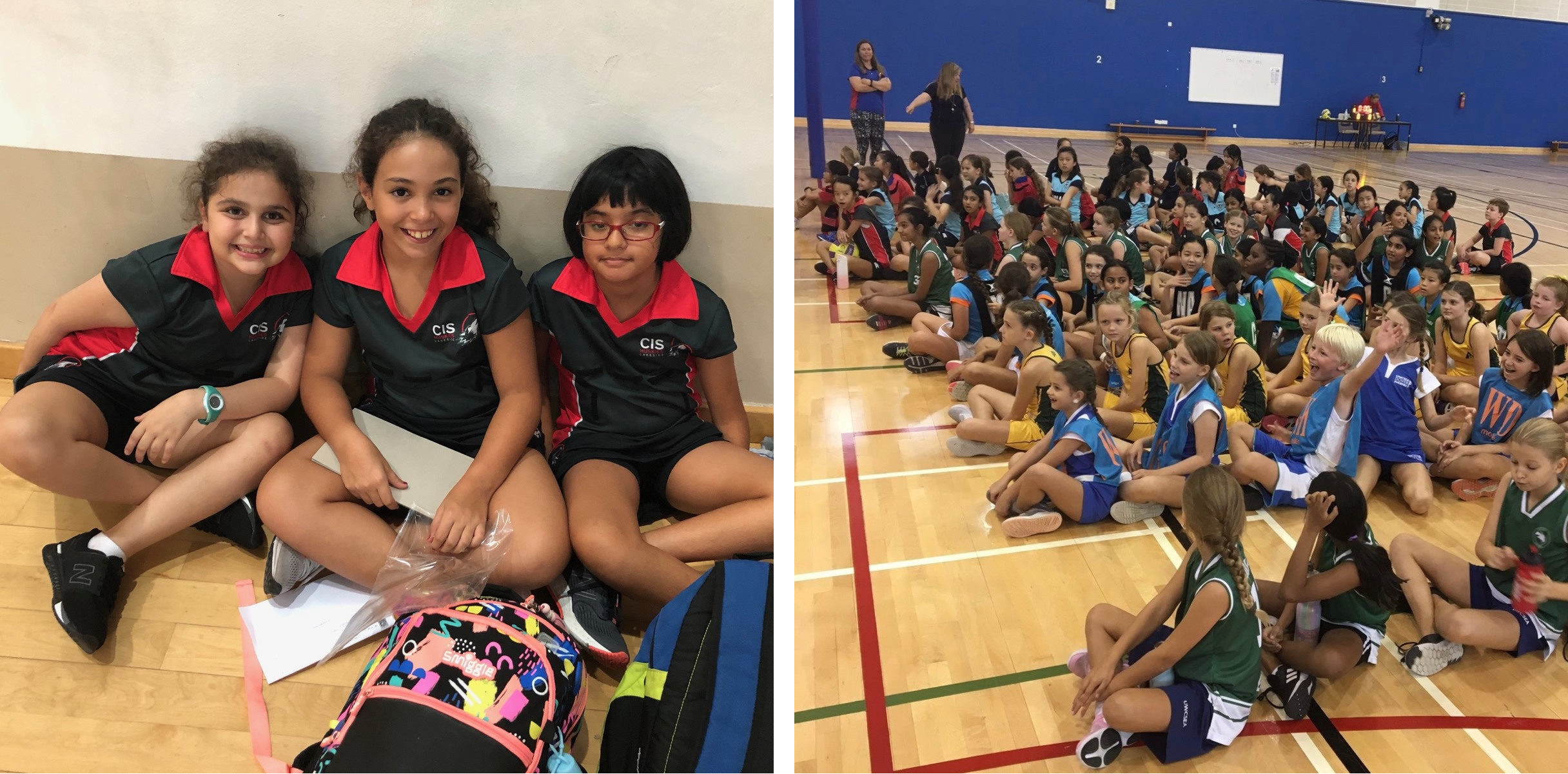 Although season 2 has officially ended, the team loves the sport so much that they took the initiative to continue their practices after school. We catch up with them to find out why they are so passionate about netball and what they think about their third place ranking:
Kehan W. (plays goal shooter/goal attacker)
I feel very encouraged about achieving third place with our team. Personally, I like netball because I think it's less physical than other sports and I enjoy the company of my friends.
Celine S. (plays wing attack/wing defence)
I am so happy we won third place and I am really grateful to Coach Jane and Coach Lian for teaching us lots of things like the rules of a netball game and cool tricks to score points. I like netball a lot because it's very fun and makes me excited when I'm playing the game.
Mafalda M. (plays wing attack/wing center/wing defence)
I am very excited and grateful that we came in third place. The only reason we did so well was because of our team and coaches. I love netball because it helps me with other sports and connecting with other people.
Maya G. (plays goal shooter/wing attack)
I scored a few goals for the team during the finals so I'm thrilled that we came in third. I like netball because both girls and boys can play it. I've always enjoyed sports with mixed teams. I'm also grateful to the coaches for encouraging us to learn how to play different positions so we can keep developing as netball players.
Well done team, we hope your dedication to netball will help you soar to even greater heights in the new academic year. Go Huskies!