TK's Aline wins gold in rhythmic gymnastics
Photograph by
CIS Communications
As the saying goes, fortune favours the hard worker and that couldn't be truer for Aline - a grade 2 student from TK. Although she started training in rhythmic gymnastics only last year, Aline has since made leaps and bounds in her progress.

The result? In a recent rhythmic gymnastics competition hosted by Viktoria Karpenko - a two-time Russian national champion and the founder/head coach of Karpenko Gymnastics Academy - the grade 2 student scored first place, and took home a beautiful trophy and gold medal in her age category.
That in itself is impressive because this is only Aline's third competition and she is already showing so much potential. This achievement didn't come easily though. Due to Aline's too-tight muscles, it was a challenge for her to do stretches for splits. To overcome this difficulty, she doubled her weekly training hours. Aline trained up to 24 hours a week during the October break and even gave up playdates to work on her flexibility. That's what we call determination! No wonder her track record is showing a steady improvement (she won a bronze medal in December 2017 and a silver medal in February 2018).
Aline has also qualified to compete at the International Rhythmic Gymnastics Competition taking place in Dubai from 6 to 8 December. It's the largest rhythmic gymnastics event in the Middle East, which will give Aline the opportunity to learn from professional gymnasts, world champions and Olympians like Simona Pcycheva, Caroline Rodriguez, Melitina Staniuta, and Marina Durunda.
Aline's mother, Wehda, said: "we are in awe of her determination, enthusiasm and positive mindset. Since she had set herself a target to make it to the international competition in Dubai, it has truly been mind over body."
Aline hopes to continue working on her flexibility and perfecting her gymnastic 'elements' as well as to improve on her rhythmic gymnastic skills with the hoop and ribbon so she can participate in additional competitions in the future.
Well done, Aline. We look forward to hearing more about your achievements in rhythmic gymnastics!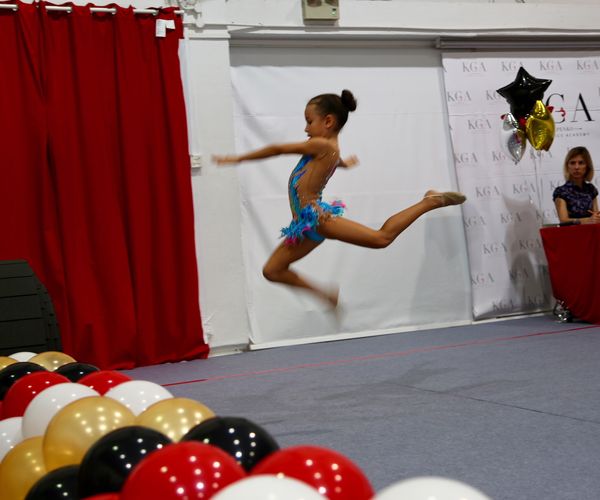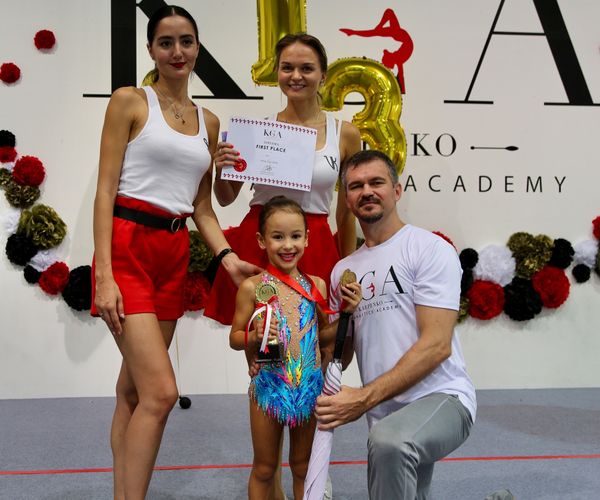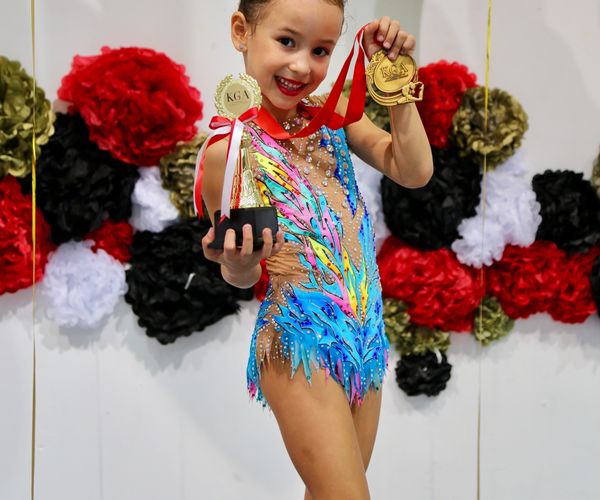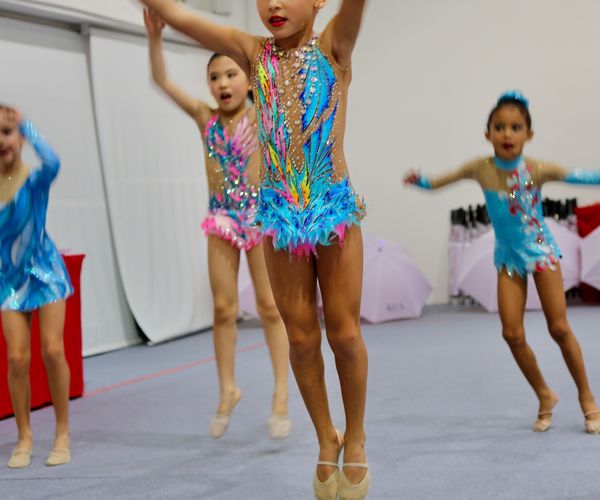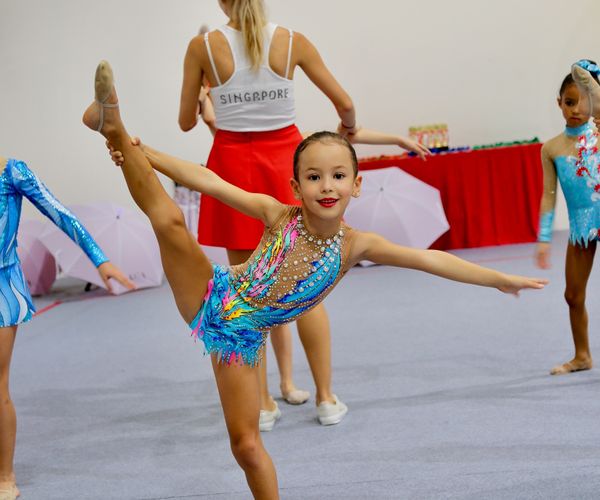 1 of 5