TK U11 girls basketball off to a flying start
By
Sarah Cole, PE teacher / subject lead (TK)
Photograph by
CIS Communications
Season 1 got off to a flying start for our TK U11 basketball girls. While many girls were basketball team first-timers, their energy and enthusiasm have dominated practices.

Nervous excitement was in the air as we travelled to Dulwich College for our first two matches of the season. The team were a little unsure of what to expect in the inter-school competition, but we approached the game with a positive attitude.
As the game started, adrenaline really kicked in on the court, but the communication and cooperation skills the girls had learned during practice came in handy. They worked incredibly hard to score as many goals as they could. Two of our guards, Emaan Khan and Tasha Puna, held off opponents with great determination as they dribbled down the court while Samantha Mortlock and Josephine Kay protected the ball with impressive technique.
Ana Pavon, Ashlee Walker and Zofia Swolkien intercepted all the balls they could and moved around the court seeking out opponents to defend against. In the meantime, Lauren Chow, Emma Steiniger and Misheel Jargalsaikhan drew out defenders and worked hard to get the forward positions ready to receive passes and find space. The girls' fitness and persistence paid off as they scored three baskets against CIS Lakeside. They defended valiantly against the opponent's attempts to score points and eventually won 6-0.
By the time of our second match against Dulwich College, fatigue had started to set in. This really tested our creativity and ability to think on the spot. Misheel Jargalsaikhan remembered the drills from practice and demonstrated her knowledge during sideline throws to create space for other players to get the ball and drive towards the basket. We had many opportunities to score in this match, but the ball just would not drop for us - we'll be working on our shooting accuracy to improve these skills. Despite the initial setback, we still managed to score two baskets and received two penalty points for fouls to win 6-3.
We have a tough journey ahead of us, but as we work on improving our team's skills and overall fitness, I have no doubt that our U11 girls will strive for excellence and have a great time creating memories as well as strengthening the bonds of friendship.
Go Huskies!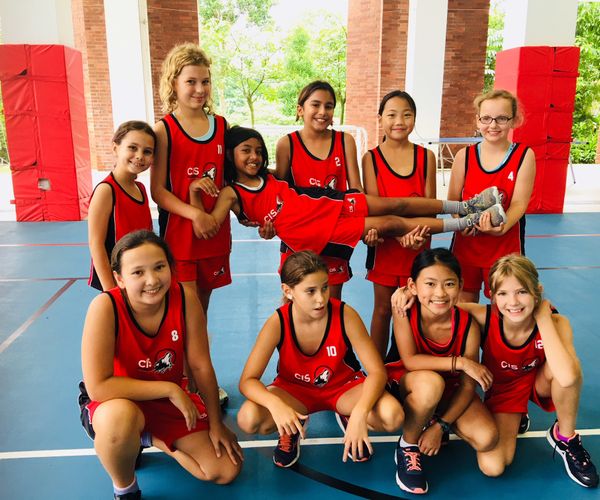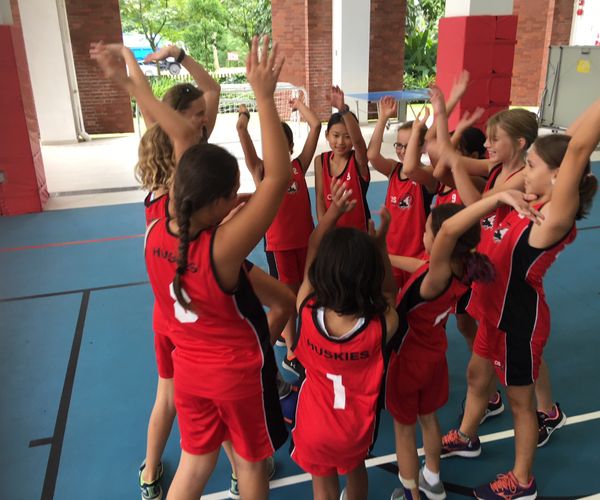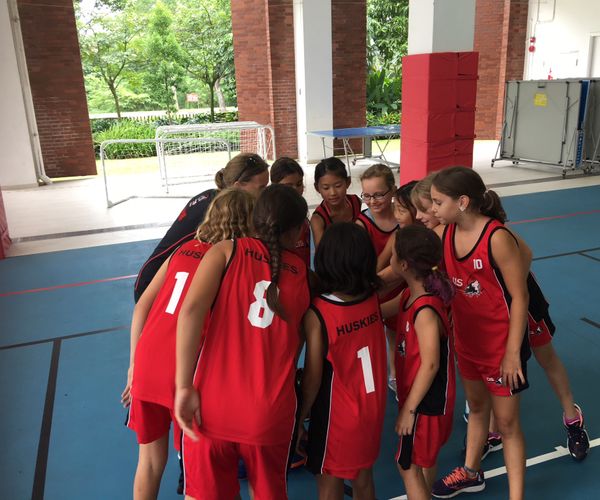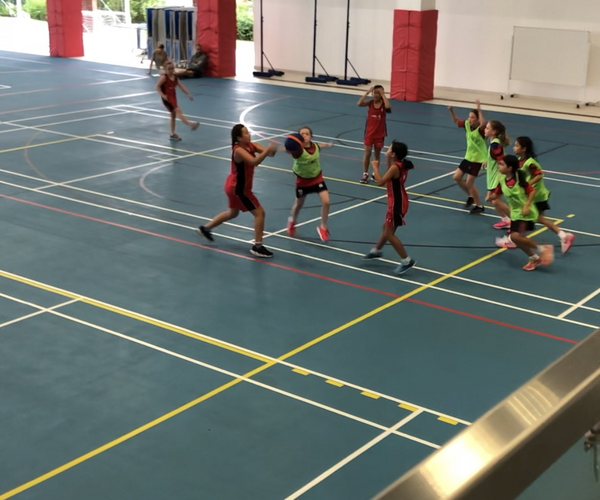 1 of 4