Community & Service
2 Oct 2018
TK PTA president boxes. For charity!
Photograph by
CIS Communications
As TK PTA president, Jamie and her team of dedicated parents aim to build strong relationships between parents, teachers and the school. As well as being responsible for organising a large number of community events for the TK community, Jamie is also busy being mum to three young children. She is now also on a mission to raise money for the Children's Surgical Center in Cambodia via the White Collar Boxing challenge. We caught up with Jamie recently to find out more about this worthy cause.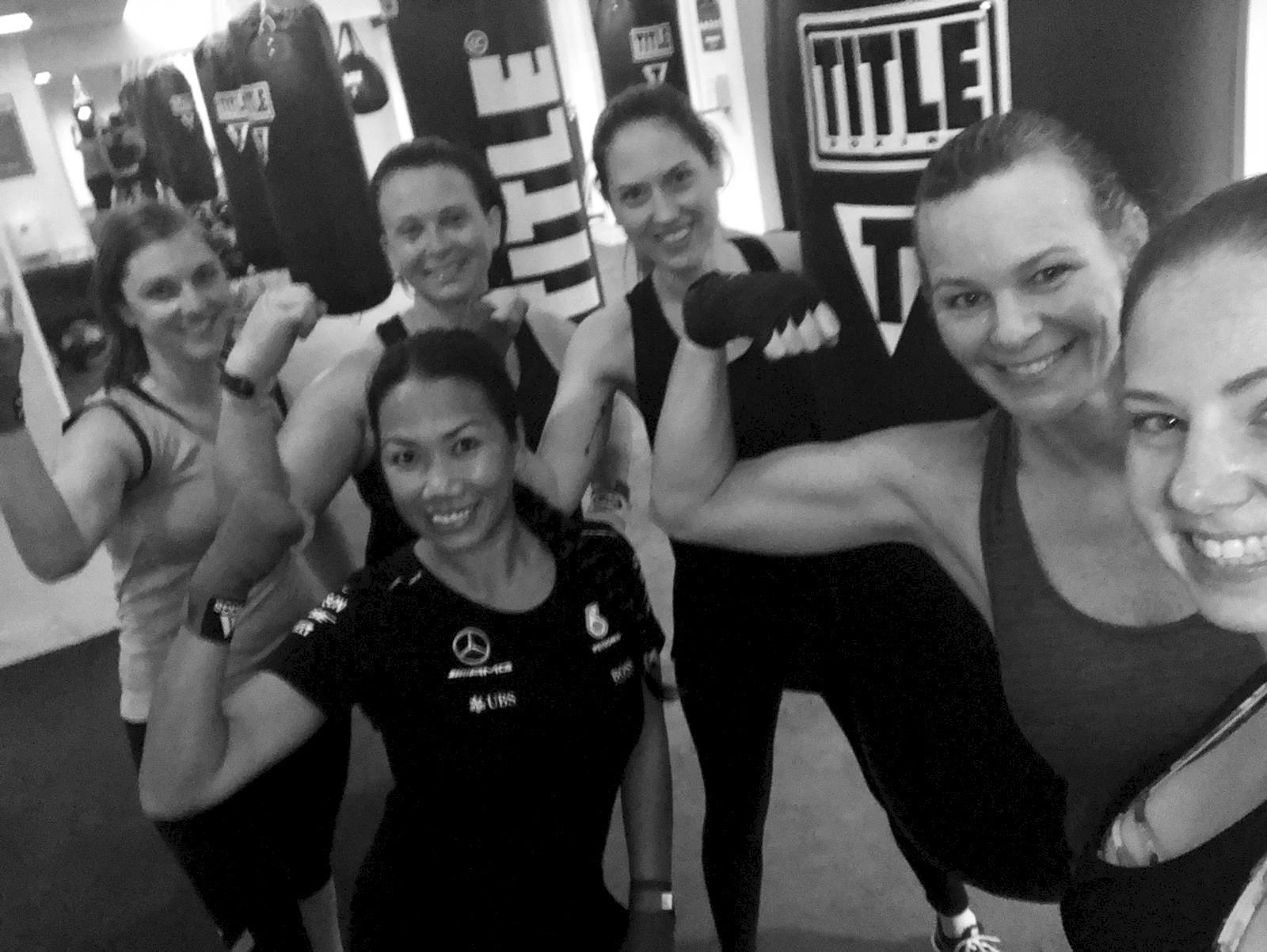 Why did you decide to join the challenge?
I've been training in Muay Thai for 3 years now and I'm the type of person who needs to train for something. I really like the Children's Surgical Centre so I thought why not train for an actual goal and raise money for charity at the same time? That's why I picked White Collar Boxing.
Is this your first time doing such a challenge?
Yes, it is my first time actually. I've done Spartan races and I've run half-marathons because I keep setting goals. This is the first time I'm going into a boxing ring, so we'll see how it goes.
How do you feel about it?
I'm a little nervous. I get 12 weeks of training with the group that's fighting in the match. I know who my opponent is so I'm training specifically with her before this boxing match.
How much are you aiming to raise?
I didn't actually put a limit because I'd like to go as high as I can. I would like to get up to $3,500 - and I am collecting donations via my fundraising page. I'm already close, so I'm hoping to hit or exceed $3,500.
What are some challenges have you faced so far?
I have to weight-cut for the first time. I train 3 times a week with the VANDA gym. I train on Mondays, Wednesdays and Saturdays at 7am. Mondays and Wednesdays are nighttime training and that's a little difficult especially when I have 3 children. I also have to keep up my own physical work because I'm in charge of my fitness while the gym gives me technical training. There's a lot of physical exertion so it's quite challenging.
What is the most memorable part about your challenge so far?
Honestly, it's meeting the team. Walking into the training session and realising 'oh my, I'm actually going to fight one of these people.' The White Collar Boxing challenge takes non-experienced white collar workers and train them for this fight. While I train in boxing, I've never competed. But, there is no competitive boxer on the team and we're all on the same level experience-wise.
Want to help Jamie meet her $3,500 target? Then visit her fundraising page and don't forget to forward the page to anyone you think will be interested in donating as well. Good luck, Jamie!