Community & Service
18 Jan 2019
TK mum releases new kids yoga activity book
Photograph by
CIS Communications
CIS is full of talented students and it's no surprise that we have talented parents in our midst as well. This is exactly the case with one of our CIS TK mums, Sophie Spoor. A certified yoga teacher, Sophie has added the title of author to her list of accomplishments as well. She shared her new book, 'The Elephant of Wisdom' - a yoga activity book for kids - with 15 primary students recently when she visited the TK library as a guest author. Sophie talks with us and shares more about the inspiration behind the book.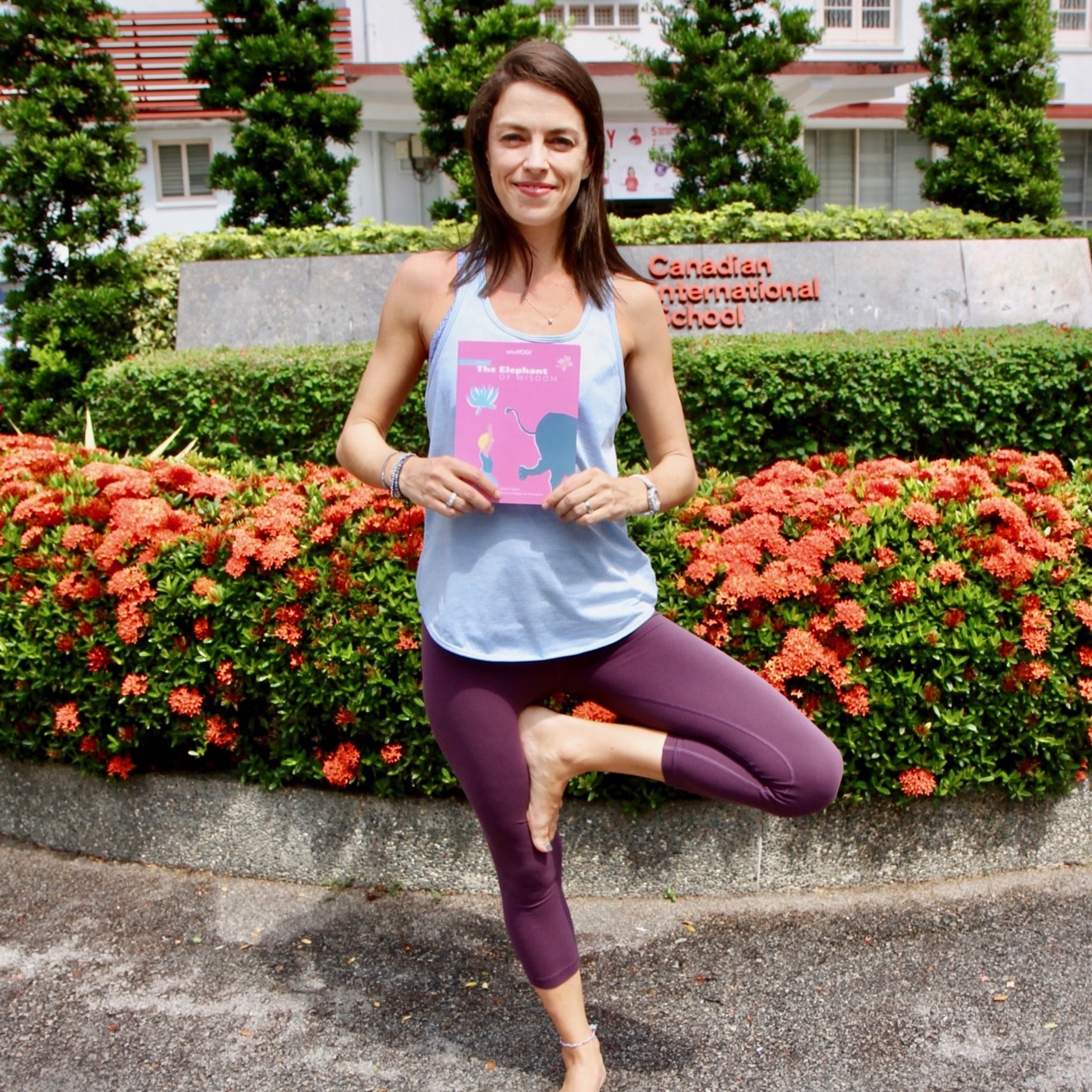 Tell us about your book. What inspired you to write a yoga activity book for kids?
As a yoga instructor, my real love and passion lie in teaching kids yoga. Yoga can make a positive impact not just in children's strength, balance and flexibility, but also their wellbeing and happiness. Due to packed social lives, high academic expectations, busy parents and sports competitions, children nowadays live in a 'hurry-up' world. This leaves them feeling anxious and stressed. Yoga can help them slow down, release stress, find balance, and feel more joy in their life. Despite this, yoga for kids still remains a relatively unknown activity today.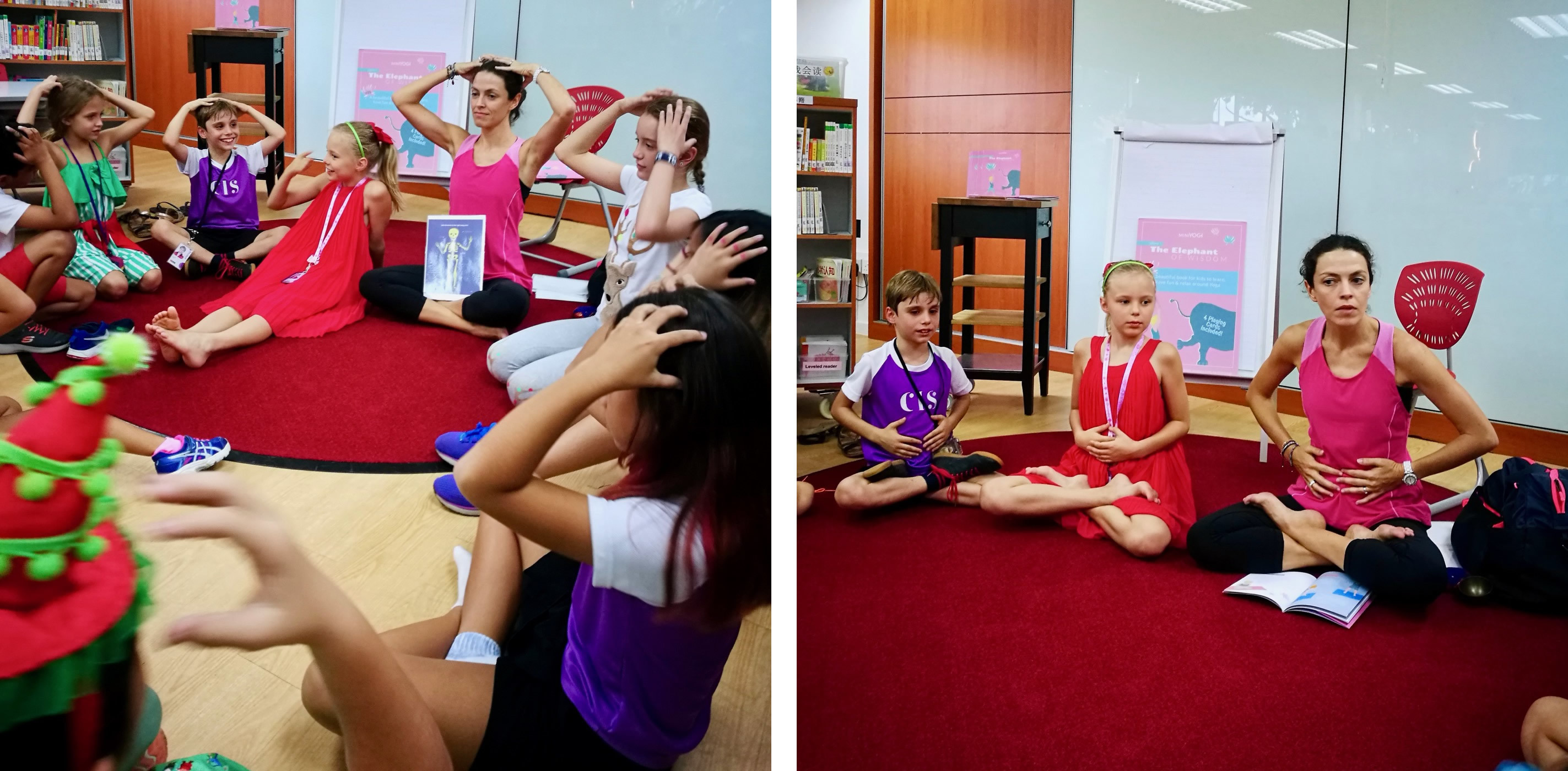 As I wanted to make yoga accessible to more children, I came up with the yoga notebook concept. This way, kids could discover or pursue the practice of yoga at their convenience - even if they can't go to studios, school ECAs, or live in remote locations. With this in mind, I started to write accessible, fun, non-competitive content. My view is that children can practise yoga while playing and play while practising yoga. As my yoga classes for kids are very interactive, the content naturally evolved into an activity book so young readers can write or draw their feelings, comments and thoughts.
I wanted Mini Yogi to be multifaceted so I included learning, breathing, moving exercises as well as some games and relaxing moments. One book is equivalent to a complete kids yoga class for children aged 5-12 years old, as per my teaching style.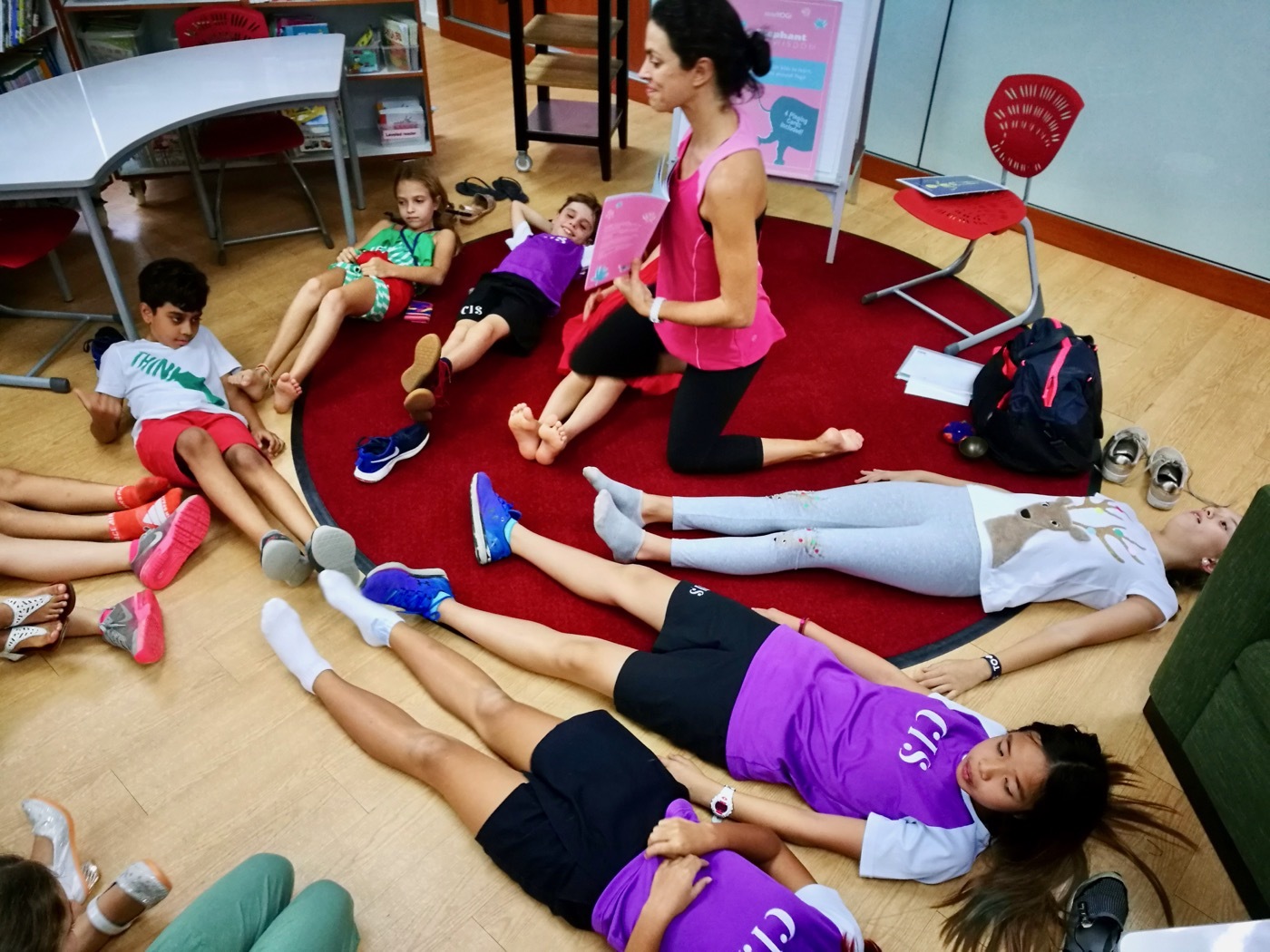 Is this your first book? And are there more in the pipeline that we can look forward to?
The Elephant of Wisdom is the first volume of the Mini Yogi series. I have written enough content for 10 volumes. Each book will have a different title, and readers will meet animals that illustrate fundamental yoga values and concepts. In the first volume, children transform into an elephant to develop wisdom. In the second one, they will become a flamingo and test their balance!
The volumes are standalone stories, however little yogis will intensify their practice along the journey. The first volume is really an introduction to yoga, and it even presents the history of yoga. I'm intending to publish the second book by Summer 2019, and sketches are on the way!
Tell us about the entire process from conception to publication. Were there any
challenges along the way?
It took me three years in total, to finalise the Mini Yogi series concept, and launch the first volume. Writing – in French at first - took me a long time, as I did it in between my classes, and finished it during my maternity leave! I structured the content to introduce kids to yoga and guide them along the journey, making the poses and exercises more intense progressively.
I sent a first mock up and synopsis to a range of French publishers. None of the offers materialised due to a lack of illustration and weak distribution network in Asia (I've been living in Singapore for 12 years!). Finally I decided to do it on my own and discovered the self-publishing world. I sought help for the English translation, looked for the right illustrator and met the very talented Florence Mahon de Monaghan!
It was amazing to see sketches - of what that I'd only seen in my mind for so long - come to life. All her drawings are done by hand and it took us a very, very long time to finalise all the illustrations. We wanted every pose to be not only beautiful, but also "physically correct' because the right alignment is key to practising yoga safely.
Since Florence was moving back to France and then Africa after that, it certainly presented a lot of challenges. My friend, Stephanie Lehembre, eventually finalised the layout and graphics to make this book beautiful, soft and colourful.
What do you hope to achieve with this book?
Through Mini Yogi, I hope to establish yoga as an important part of families' lifestyle. Children can integrate some of techniques in the book such as the elephant breathing or sun salutations into their daily routine. They can use the book to develop a home practice and eventually increase their level of wellbeing.
Yoga is always better together! Readers can practise individually or with their family. It
then transforms into an incredible bonding moment. Family yoga is indeed sweet and memorable, when parents and children learn to breathe, stretch, play together! Mini Yogi is an accessible, secure and joyful universe for kids to practise yoga. I also recently launched kids yoga mats – they're similarly soft and colourful, perfectly sized for
primary school students.
What have you learned from publishing this book?
My friend told me that launching a book is like giving birth: hard but relatively quick. The
hard work lies on raising the kid – or distributing the book! This is so true. Yes, the concept creation, writing, project coordination with creative people and printers took time. It is so satisfying to hold the first book in my hands! Now I'm trying to pass it to more pairs of hands. Communicating and distributing the book is hard work too!
This project is a long journey and I encountered some obstacles, but thanks to resilience and the support of my friends, family and students, I managed to cross the finish line! It's a real pleasure to present the book through demos, author's talks, and the feedback is very positive. I hope to bring even more breathing and smiling into CIS students' life in 2019!
Sophie's book 'The Elephant of Wisdom' is now available in the TK library.